Sat in the Cricket Yorkshire office working off the welcome excesses of Christmas bingeing – by powerlifting After Eights like there's no tomorrow – what better time to reflect on 2016?
So, if you're after a snapshot of the oscillating fortunes of Yorkshire cricket then nestle back, stick another log on the fire and enjoy this whistlestop tour with a selection from each month…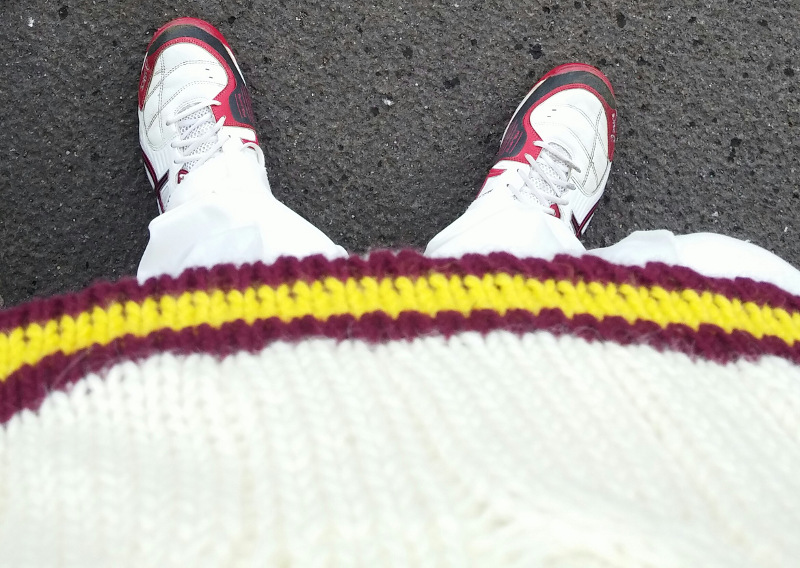 JANUARY
With New Year's Resolutions of deep heat and a book deal, the notion of returning to playing club cricket in West Yorkshire and becoming a cricket author felt like compelling twin ambitions to kick off 2016 with a bang.
The opening article that really fired up debate was Wearing One: should cricket helmets be compulsory? with news that professional cricketers had to protect themselves but amateur cricketers didn't.
It was the first time I'd done a Twitter poll with @cricketyorks and linked it to a subsequent article – both the interaction on social media and a new feature indicating number of times the feature was shared illustrated how certain topics can fly.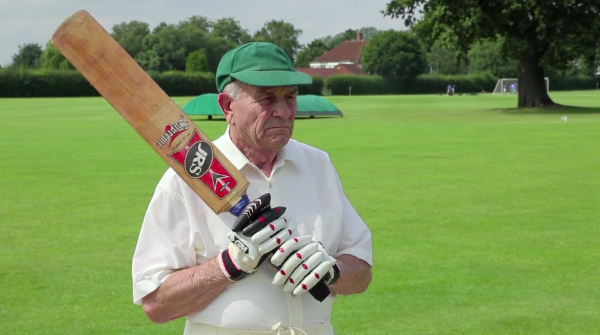 Through its cricket journalism, Cricket Yorkshire will always seek to showcase the amateur and professional game in the broadest possible way and so it was that Geoff Deighton, still playing cricket into his eighties, came to my attention.
Who isn't curious about padding up to open the innings as a nimble octagenarian?
There was a chat with Yorkshire County Cricket Club's Jared Warner as he prepared to represent his country in the ICC Under 19 World Cup and then a club cricket story on the website in late January took off.
Is Clayton West on borrowed time? is the tale of the Drakes Huddersfield Cricket League club threatened with eviction from their present ground on Back Lane due to a domino effect of ownership entanglement, planning applications and proposed housebuilding.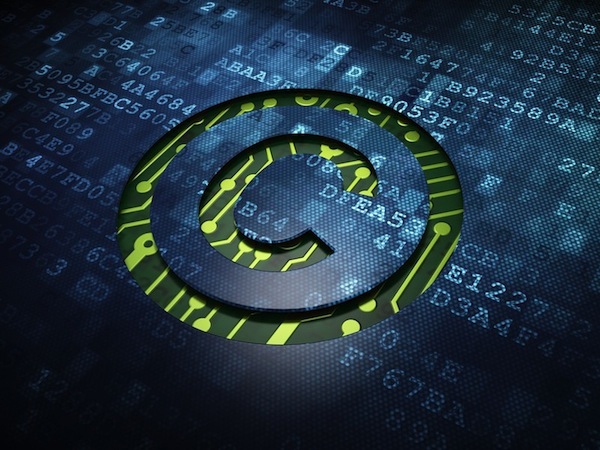 FEBRUARY
One of Cricket Yorkshire's most popular articles of 2016 got February off to a strong start although it was fuelled by indignation at copyright infringement.
Meet the company stealing my cricket articles went viral on Twitter due in part because so many other websites were also victims of the Fan App Twitter accounts, created by Newcastle-based Spontly.
This is a company who took content from across the internet without permission and posted it on their platform then tried to build an audience off the back of it to make money.
They're still doing it as you read this, just not to Cricket Yorkshire because of the success of my outraged article.
The power of social media really came to the fore on that one and thanks again to everyone who shared the article, got in touch and commented on and highlighted what was happening.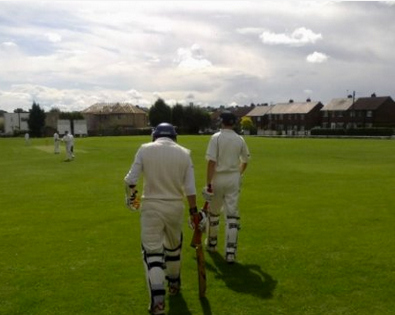 Elsewhere in February, a profile of Rodley Cricket Club was a fine example of the evolution of a club who dramatically quit a league they were dominating in and built new facilities to qualify for a new league with the help of a local building college.
Showing bad behaviour the red card was a discussion around proposed MCC changes to the rulebook that would give umpires power to furnish a red card if aggressive or insulting player behaviour warranted it. It has since been given the green light, barring any unexpected U-turn.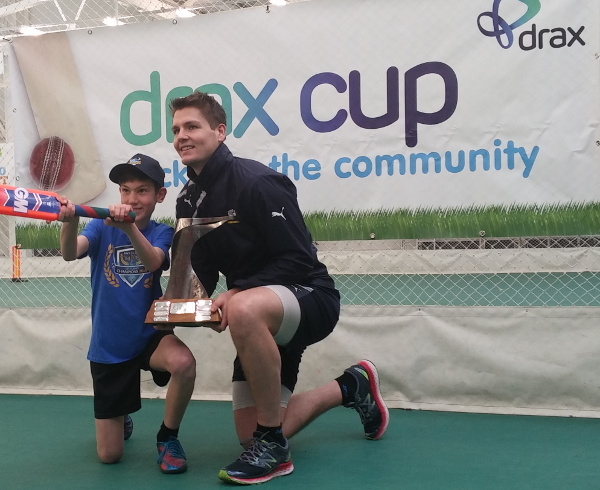 MARCH
With the English domestic season hovering, Cricket Yorkshire ramped up the interviews talking to Yorkshire County Cricket Club one-day captain Alex Lees on captaincy, cooking and career development.
Yorkshire & England batsman Lauren Winfield also gave up her time to discuss the new Yorkshire Diamonds team and the inaugural Kia Super League as a bridge between county and international cricket for women.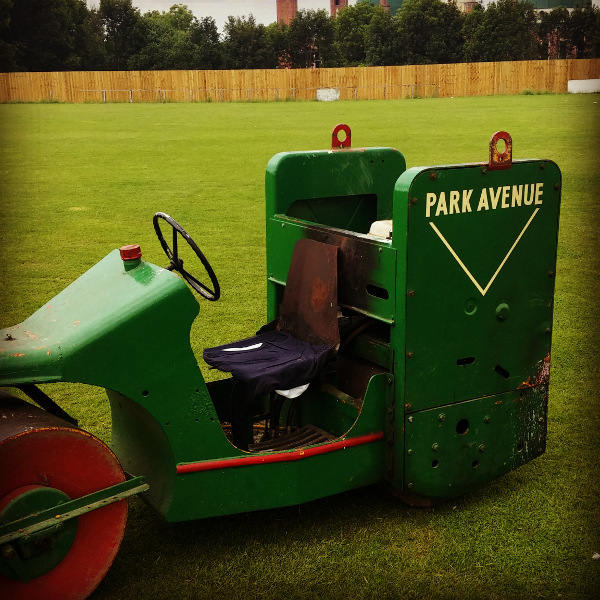 With Bradford Park Avenue embarking on a multi-million-pound transformation in time for 2019, a chat with groundsman Nasa Hussain on his own memories of the ground and its bold future piqued the interest of both regular readers and those with a fondness for county outgrounds.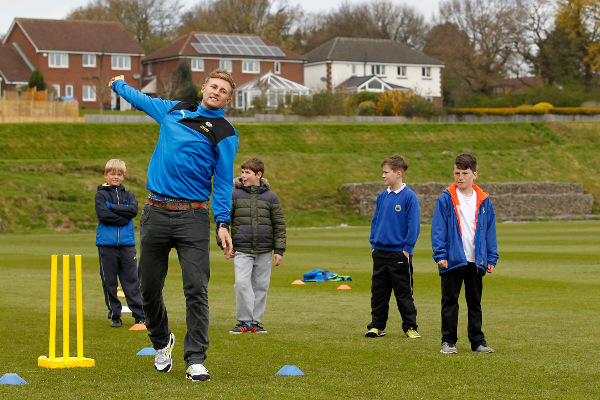 APRIL
A new idea for 2016 paid off with Cricket Yorkshire's very first transfer news covering the four ECB leagues in Yorkshire. I'd like to do more but the hundred or so leagues around the county make that impractical but I'll be repeating the transfer hub in 2017.
Though a partnership with the Yorkshire Cricket Foundation, there was also the chance to meet Joe Root who became the charity's ambassador plus the annual Yorkshire County Cricket Club media day – a squad net session and interview with Director of Development Ian Dews on guiding Yorkshire CCC's future stars.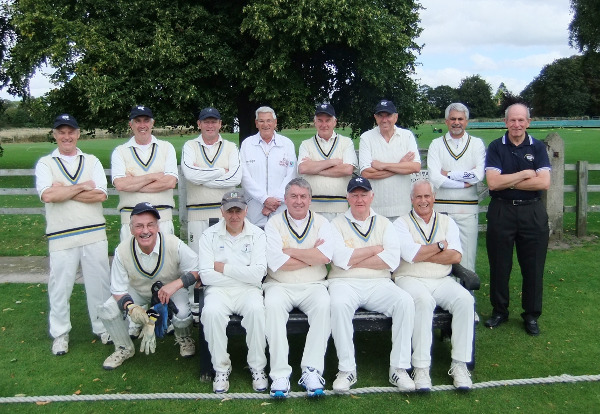 MAY
This month was one of the most diverse in terms of cricket writing on the website from introducing Yorkshire's Over 60s county cricketers to the revival of famous cricket match in Ilkley.
It also meant a hectic few weeks of travel around Yorkshire with a first game interviewing and photographing at the National Village Cup as Streethouse took on Houghton Main.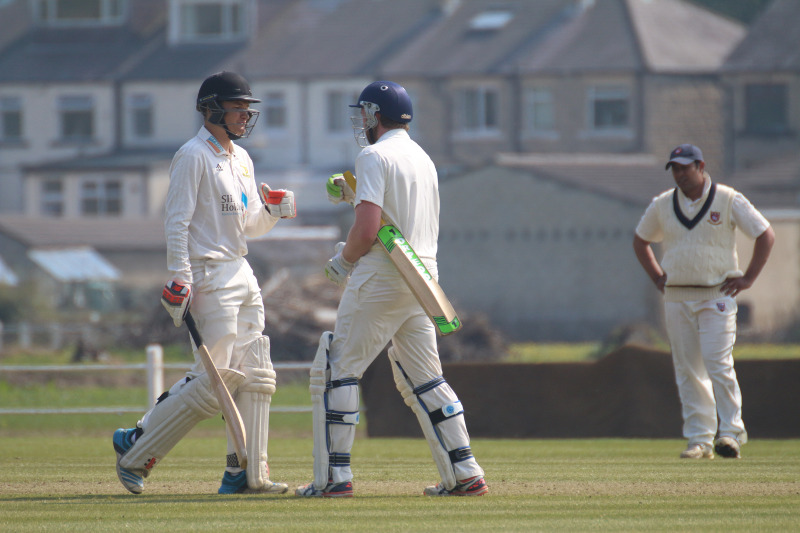 There was Bradford Premier League action from Bradford & Bingley, an interview with Yorkshire County Cricket Club bowler Steve Patterson who Cricket Yorkshire sponsored in 2016.
Then, after a year of travel, writing, editing and proofreading, my debut cricket book, All Wickets Great and Small, was published at the end of May, in Waterstones and showing up on Amazon.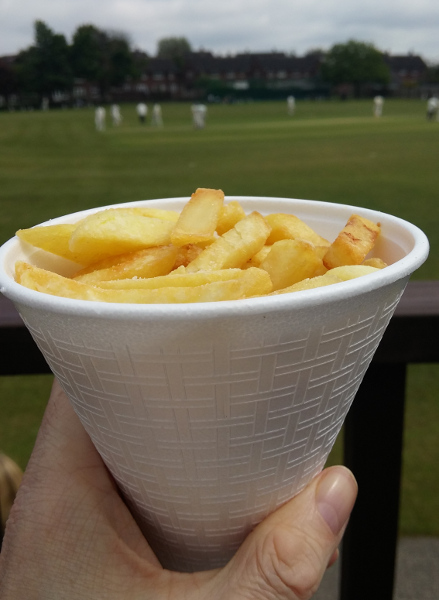 JUNE
June brought with it an assignment on behalf of The Cricket Paper and an appearance at Pudsey Congs for a sun kissed afternoon of high tempo derby cricket with neighbours Pudsey St Lawrence.
One balmy afternoon, I interviewed Saeed Bin Nasir by phone; Marske's prolific Pakistani batsman scoring centuries for fun in the North Yorkshire South Durham League while sat on the grass outside a Bradford hospital with a brew on the go, surrounded by ginger biscuits.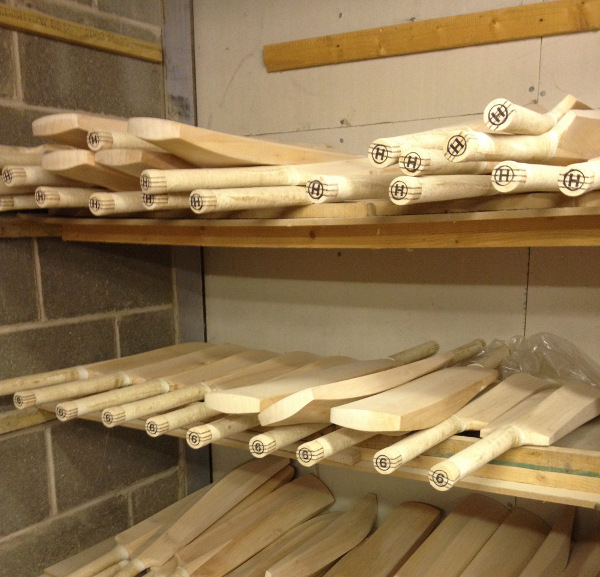 There was time for some consumer championing with a quest to untangle the prices of cricket bat and ask: are they justified or spiralling out of control?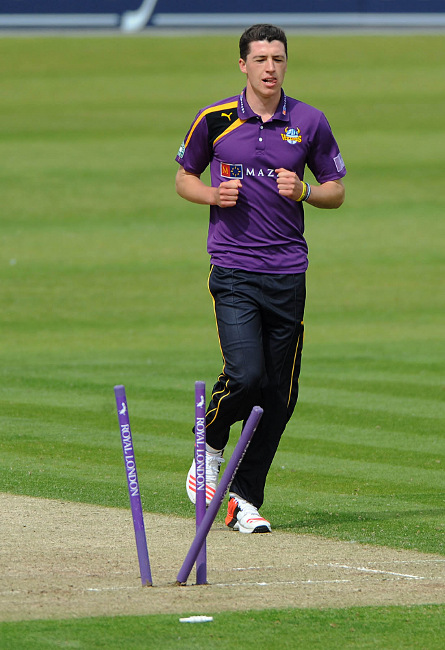 Yorkshire County Cricket Club bowler Matthew Fisher talked exclusively to Cricket Yorkshire about exams, injury and club cricket in what was a frustrating summer for him.
Returning to Glasshouses Cricket Club for the Nidderdale League's Ingilby Shield fixture saw a Representative XI versus an overseas XI duke it out amid rain and a cricket tea I still dream about.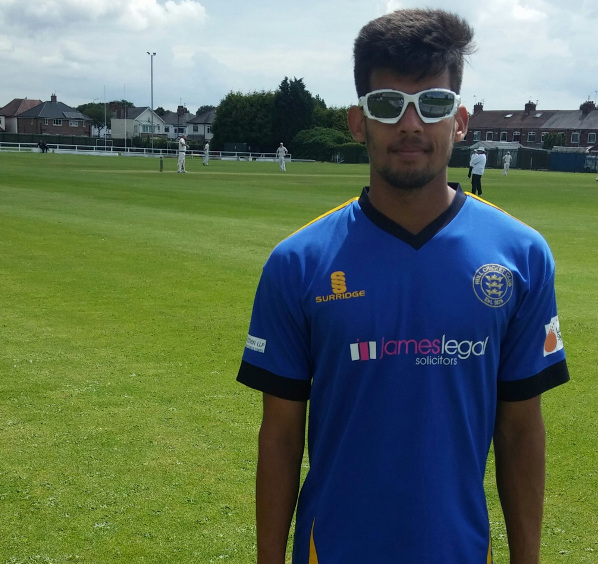 JULY
A fresh month took me off to Hull to interview IPL mystery spinner Shivil Kaushik who had signed up at Chanterlands Avenue North.
Guest writer Asher Nutting gave his perspective on how we might get more teenagers interested in cricket?
It's an issue that bedevils cricket clubs with a sharp participation dropoff as the notion of a day in the field clashes with a dynamic social life, the enduring allure of a mobile phone screen and the female of the species.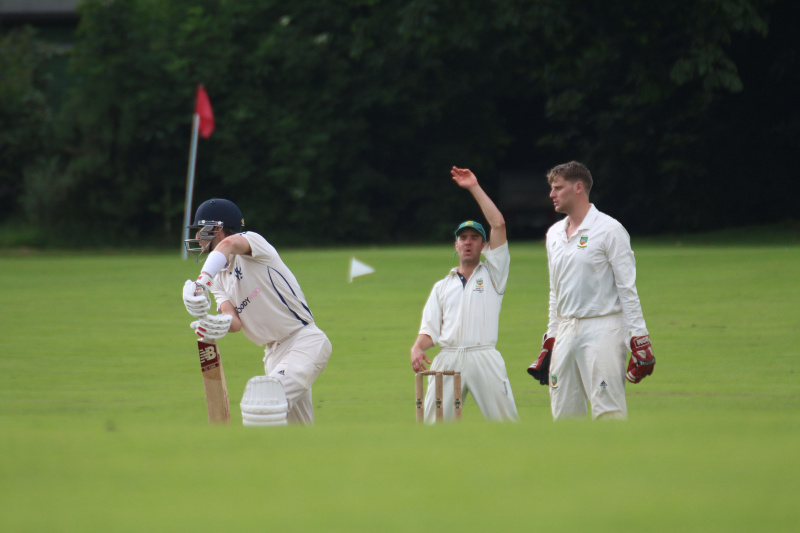 This was a season of firsts on so many fronts and July took me off to Sheffield to absorb several fixtures in the Yorkshire & Derbyshire League.
Parkhead's ground with its Nordic chalet clubhouse was an instant hit and my tour of Sheffield cricket clubs including the wonder of De la Salle CC will be fondly remembered.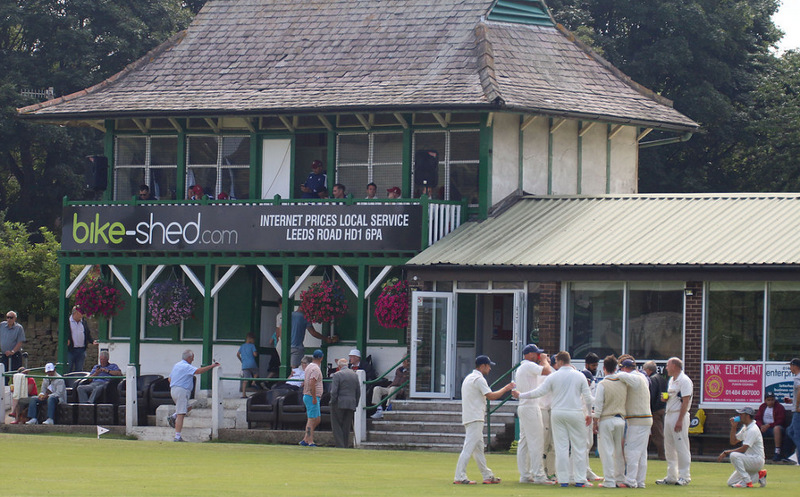 AUGUST
The smorgasbord of club cricket continued with Yorkshire U17s girls at Spofforth, the Sykes Cup final at Honley and discovery of Driffield's wonderful Have a Go blueprint that encourages non-cricketers to get involved.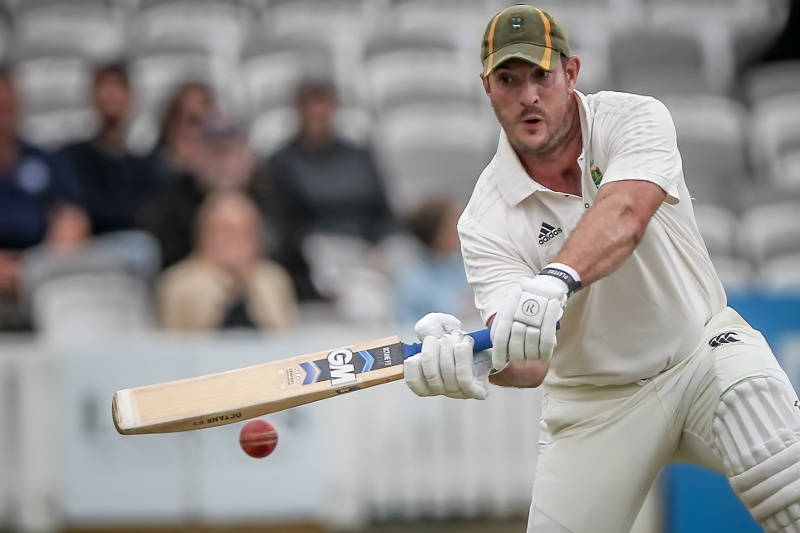 SEPTEMBER
A hat-trick of articles dominated this month – first…my interview with Sessay's Simon Mason after flaying a century at Lord's in the National Village Cup final as Yorkshire's dominance continued in the competition.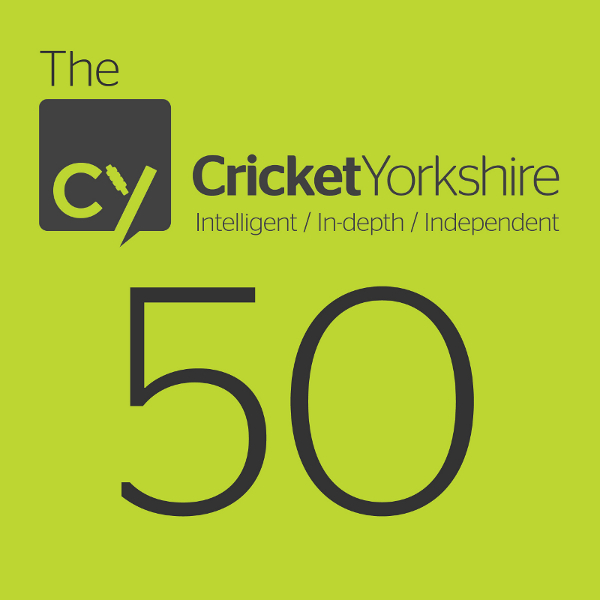 An idea I've had for several years finally came to fruition with The Cricket Yorkshire 50 and was one of the three most popular articles of the year within 48 hours as word spread.
A shortlist of fifty people from across Yorkshire cricket was largely applauded; it had everyone talking, upset a few and even popped up in conversation on BBC Radio Leeds.
Neither definitive nor based on any scientific metric, it was meant to give a pat on the back to a few working across professional and amateur cricket to a broader audience.
Given the traffic and social media response was off the chart, job most certainly done and I'll be repeating it in 2017.
When Adil Rashid announced he didn't want to play for Yorkshire in their final, season-defining County Championship match at Lord's, it provoked quite the response. Cue Cricket Yorkshire's exclusive with the player himself to clarify or muddy the waters.
There was also a further scoop after news broke of the planned city-based T20 tournament. I interviewed Yorkshire County Cricket Club Chairman Steve Denison to nail down Yorkshire's position the day after all the county Chief Executives met.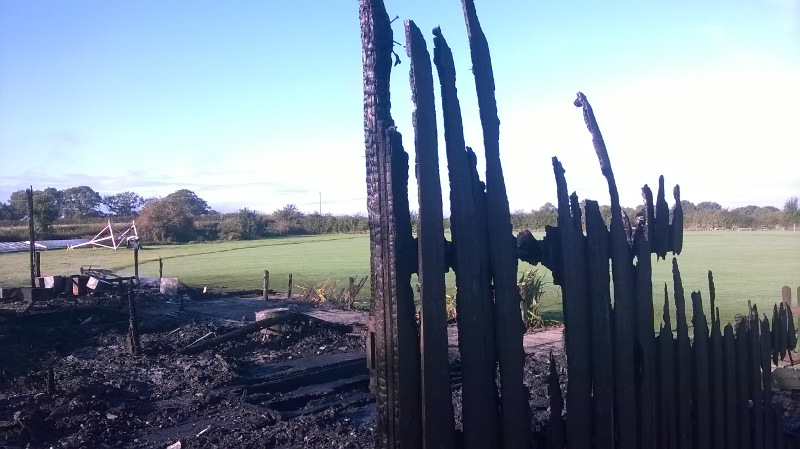 OCTOBER
Winning the JM Kilburn Cricket Writer of the Year Award from Wombwell Cricket Lovers Society was completely unexpected but I was delighted; a feather in the cap professionally and a sign that Cricket Yorkshire, in its fifth year, is on the up.
I like to promote positive stories on the website as there's enough doom and gloom flooding our eyeballs on a daily basis elsewhere but the tale of Sicklinghall Cricket Club being burnt to the ground couldn't be ignored.
England coach Paul Farbrace was on top form with an interview spanning everything from his time at Headingley to Jonny Bairstow not being released for Yorkshire.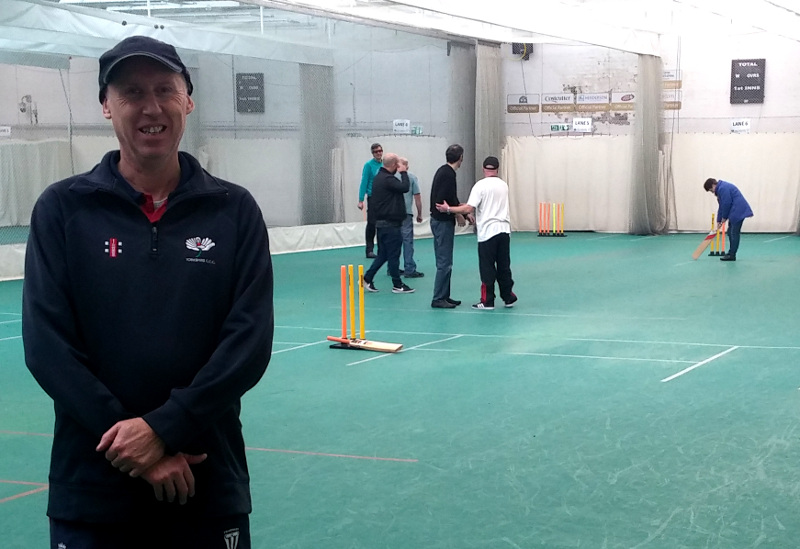 NOVEMBER
Going in to bat for visually impaired cricket included a trip to Headingley to watch a VI session and to talk to Yorkshire's captain John Garbett.
The future direction of grassroots cricket and how the governing body, the England & Wales Cricket Board (ECB) is planning on turbocharging increased participation was one of the key interviews of the year.
An in-depth conversation with Matt Dwyer, the ECB's Director of Growth and Participation, was refreshing for its candour and while it won't have calmed all our fears, at least we know the future direction and now have some preliminary detail.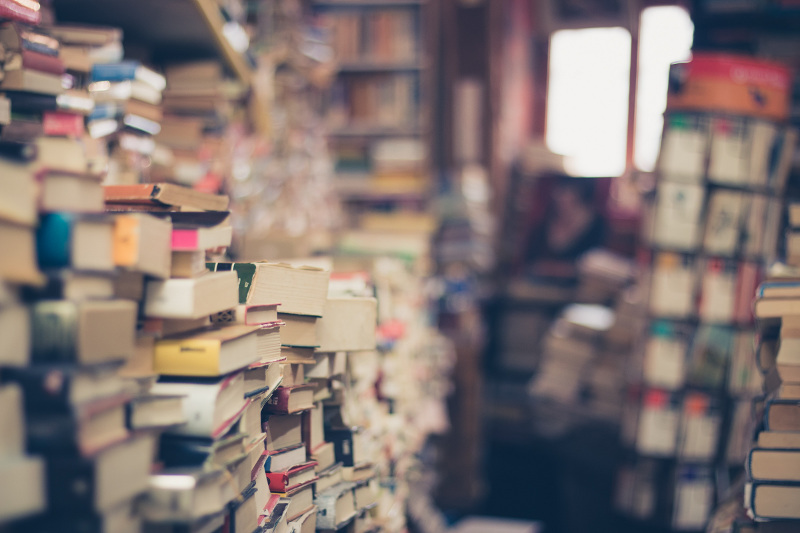 DECEMBER
Interviewing Yorkshire County Cricket Club's Academy & Development Coach Richard Damms on his coaching philosophy, the next Yorkshire Academy intake and the pathways system in Yorkshire was a treat.
Then, with Christmas cantering closer, there was time for a few cricket book recommendations with a Cricket Yorkshire winter reading shortlist for bookworms and last-minute festive shoppers.
Blimey…looking back, that's quite the year…you tend to forget the extent of the interviews and myriad of places reached via car, rail, bus and on foot.
PERSONAL HIGHLIGHTS?
The response to All Wickets Great and Small was exceeded everything. None of you had to buy it nor take the time to say you found it a fun read but I was grateful so many did just that.
The book has featured in All Out Cricket magazine, The Cricketer, The Yorkshire Post and on Cricinfo as well as being reviewed by various websites and newspapers.
The growth of the website in terms of the number of people clicking around this year has been rewarding with Google Analytics showing an increase of 25% on 2015.
Meanwhile, there are now over 10,000 of you on Twitter and Facebook following, liking, commenting and sharing Cricket Yorkshire's updates. Even accounting for crossover, that's the equivalent of 900+ cricket teams.
Given nearly six years ago, I launched cricketyorkshire.com and no-one had heard of it, I'll never take any of this ever-increasing audience for granted.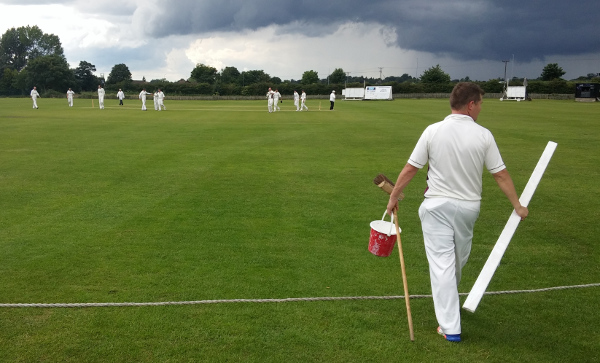 There was an experiment with photography, inviting you to click round my club cricket photography from my travels on Pixieset and join my newsletter community and many of you did.
There are now hundreds more subscribing to the Cricket Yorkshire newsletter than last year and I'm determined that in 2017, I'll offer more exclusive content and prizes.
Finally, through Cricket Yorkshire, I'm had more freelance journalism openings and worked for The Cricket Paper, All Out Cricket, The Nightwatchman and The Cricketer during the year.
Writing on everything from tapeball cricket to Ramadan and the National Village Cup to Bradford Park Avenue has brought its challenges and rewards.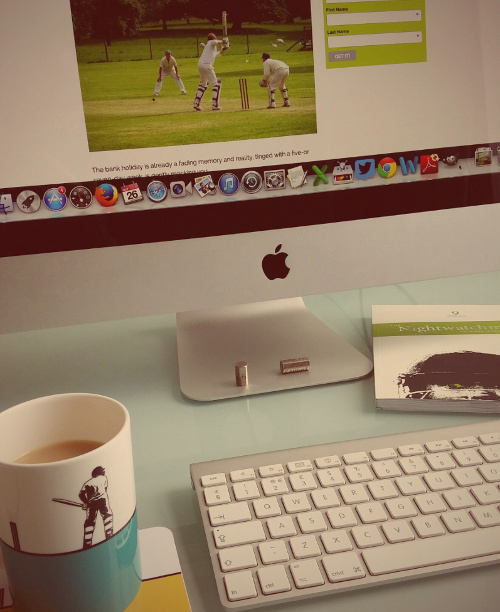 WHAT'S NEXT FOR CRICKET YORKSHIRE?
Improve. Never stand still. Eat more cricket teas….
I evaluate everything at this time of year from top to toe and put in place outlandish ambitions for the following year.
With your help, more cricket fans can get to hear about the website and come and see for themselves.
The first article for 2017 is scheduled and waiting and there will be high-profile interviews as well as changes afoot with tweaks to website design and feel. If you have any ideas of what you'd like to read, just get in touch.
I wish you all an outstanding 2017 whatever it holds…
Latest posts by John Fuller
(see all)