Looking for the best cricket bat you can afford? Want advice on choosing a cricket bat, types of willow, knocking-in or buying a cricket bat for juniors?

Good news, our Cricket Bat Guide will give you advice – and offer 10% off your cricket equipment.

Enjoy the read and if you want to skip to a certain chapter, just click one of the menu links below.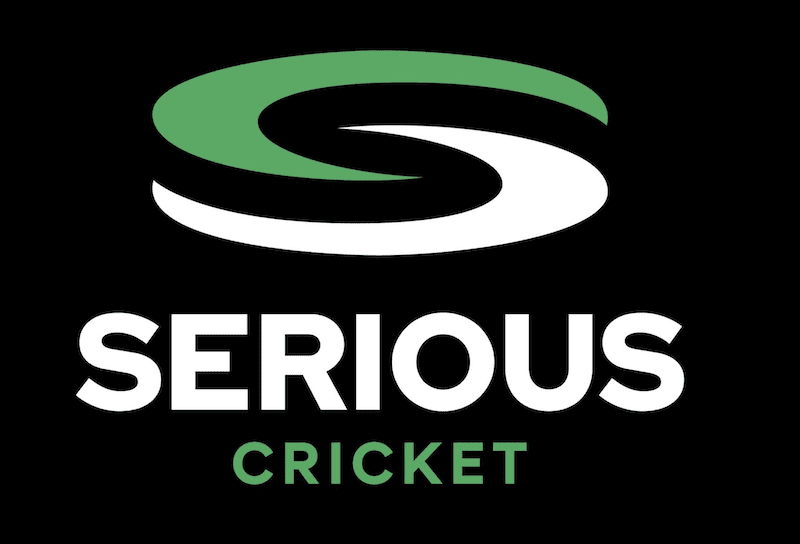 🏏 10% OFF PROMO CODE FOR SERIOUS CRICKET 🏏
We also have a partnership with Serious Cricket where you can get 10% off your cricket equipment by using the CricketYorkshire10 discount code at checkout. [One-time use]
You can use it for any cricket bats or cricket kit via this page – happy shopping!
Disclosure: Cricket Yorkshire is reader-supported. That means when you buy through links on our website, I may earn an affiliate commission. You'll be supporting Cricket Yorkshire at no extra cost to yourself. Crucially, they don't affect the independence of the writing, the choice of subject or how I review or mention products.
_____
How do I choose a cricket bat?
How much should I spend on a cricket bat?
Which grade of bat is best?
What size cricket bat should I use?
What cricket bat weight should I use?
Knocking-in and cricket bat maintenance
How do I choose a cricket bat?

The decision is all about what you are prepared to pay as well as the type of player you are and how you play. Cricket bats come in different sizes, shapes and grades of willow.

If you are here and desperate to shop already then here are some links to major brands on Amazon.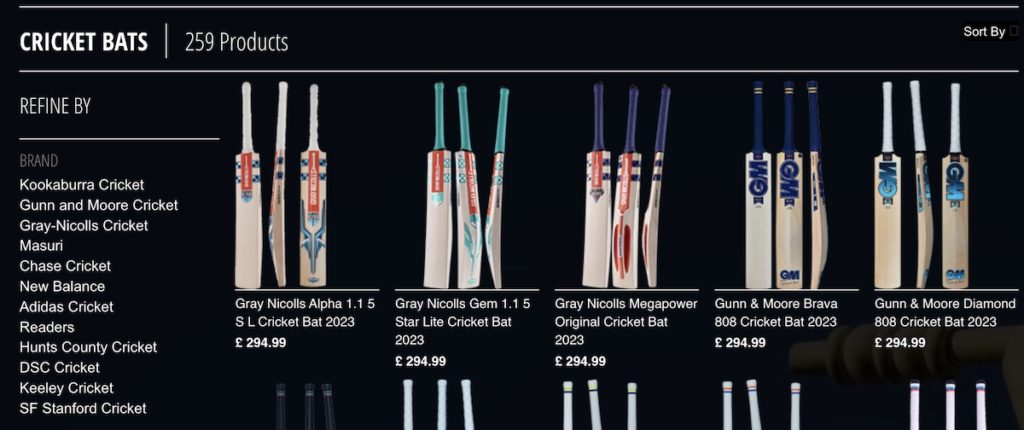 🏏 10% OFF PROMO CODE FOR SERIOUS CRICKET 🏏
We also have a partnership with Serious Cricket where you can get 10% off your cricket equipment by using the CricketYorkshire10 discount code at checkout. [One-time use]
You can use it for any cricket bats or cricket kit on this page – happy shopping!
---
Cricket bats are designed for various age ranges (we'll come back to this later) so whether you're a junior or adult cricketer, it should be the correct bat for your height and has to be one that you can pick up easily.

You'll read about 'pick up' a lot when choosing a cricket bat. It's the weight distribution across a cricket bat. It's more than what it actually weighs.
It means lifting the bat off the ground and swinging it as you would in training or a match.
---

How does it feel in your hands? Too light? Too heavy? Top-heavy? Just right?

---
Cricket bats can be like trying on cricket shoes in that it's a very personal choice – but you'll know when the 'pick-up' is right – or when it's wrong!

The choice of cricket bats can be very confusing.
Even as an adult cricketer, cricket bats come with the promise of supreme performance but it can be difficult to tease apart the difference between brands sometimes.

Bat shape, pick up, grade of willow, size, choice of handle and necessary bat preparation are all factors. Individually, these will matter more to some than others.

Of course, one element we haven't discussed is how the cricket bat actually looks. The stickers (or 'decals'), logos and even the cricket bat grip can be appealing or offputting.

A cricket bat's appearance should never be the sole buying decision.
Yes, it has to look right for you (whether that's bright colours or minimal stickers) but that won't get you those fifties or hundreds!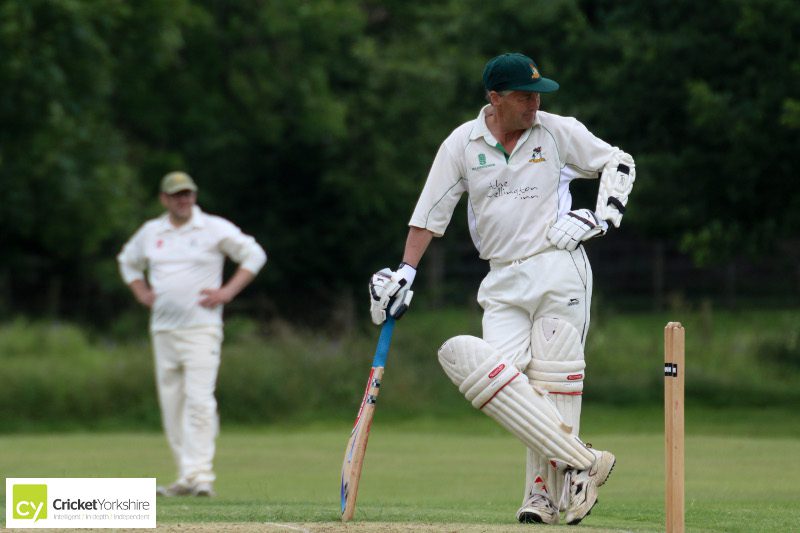 How much should I spend on a cricket bat?
If you can afford a cricket bat and will enjoy using it then that's an excellent basis to buy one.
The cost of cricket bats will be based on things like the quality of willow used in making it and the reputation of the cricket bat company. Brands like Gray-Nicolls or Gunn & Moore are trusted and have a heritage going back hundreds of years.

There is no single amount every cricketer should spend on a cricket bat. You can ask yourself a couple of questions to narrow down your choice though:
---

How am I using my cricket bat? Is it fun, practice or club/league cricket?
How important is batting to me? Am I an opening batter or number eleven?
What is my style of play? Front-foot or back-foot-dominant?
What conditions do I bat in? Do wickets have a low or high bounce?

---
In the UK, cricket bats can cost from £150-£500 for an adult cricket bat made of English willow.
Cricket bats made from Kashmir willow are much cheaper – but you just need to be careful that the quality is good enough to last.

They can be a smart choice for cricket garden sets, junior cricket bats or if you're looking for a cheaper cricket bat.
Here are Village Cricket Co's 5-star rated cricket bats made from Kashmir Willow.
Use CY10 at villagecricket.co for 10% off!

Which grade of bat is best?
Willow cricket bats – are they any good?

Cricket bat willow is graded on its quality. English willow Grade 1+ is the best of the best and it will generally be the most expensive. There is then Grade 1, 2, 3, 4 etc.
Kashmir willow is also graded similarly.

It is harder, heavier and dryer wood than English willow and will often be used in cheaper cricket bats or garden sets.

That doesn't mean you can't buy a quality cricket bat out of Kashmir willow for under £100.
Just as there is not one quality of English willow, the same can be said for the Kashmir variety. If you don't want to spend hundreds of pounds on a cricket bat, there are other options out there.
Village Cricket Co are a brand with a growing reputation who offer very competitively priced bats, pads and gloves.
Here are links to other products they do that might be of interest to browse:
Reader Offer: Use CY10 at checkout with Village Cricket Co to get a further 10% discount!

What size cricket bat should I use?

Selecting a cricket bat size is based on your height and age. Here is a standard cricket bat size guide:
| | |
| --- | --- |
| Bat Size | Batter Height |
| 0 | Up to 4ft |
| 1 | 4ft – 4ft 3in |
| 2 | 4ft 3in – 4ft 6in |
| 3 | 4ft 6in – 4ft 9in |
| 4 | 4ft 9in – 5ft |
| 5 | 5ft – 5ft 3in |
| 6 | 5ft 3in – 5ft 5in |
| H – Harrow | 5ft 5in – 5ft 7in |
| SM – Small Mens | 5ft 7in – 5ft 9in |
| SH – Short handle | 5ft 9in – 6ft |
| LH – Long Handle | 6ft+ |
Women's – there is not a single cricket bat size for female cricketers, as there isn't with boys or men. Again, height is a good indicator although Harrow or Small Men's are popular options for adults.
Academy – Confusingly, this can be either a size catering for a tall junior cricketer (around the 'Harrow' size) or an umbrella term for junior cricket bats (school/club cricket).
Always check the bat size carefully when buying a cricket bat, it will be on the handle in a shop or an option to select online.
It's important to make 2 points here.

a) Size is a guide only, it might be you have a slightly smaller or taller bat. You should be able to hold a cricket bat in your normal batting stance comfortably.

b) The size of a cricket bat does not relate to its power or performance. Junior cricketers might see the massive cricket bats on TV and assume the only way you can hit sixes is with that size.

Last but not least, if you're buying from a reputable company, all of their cricket bats should be legal. The MCC has a Law governing the maximum dimensions of a cricket bat.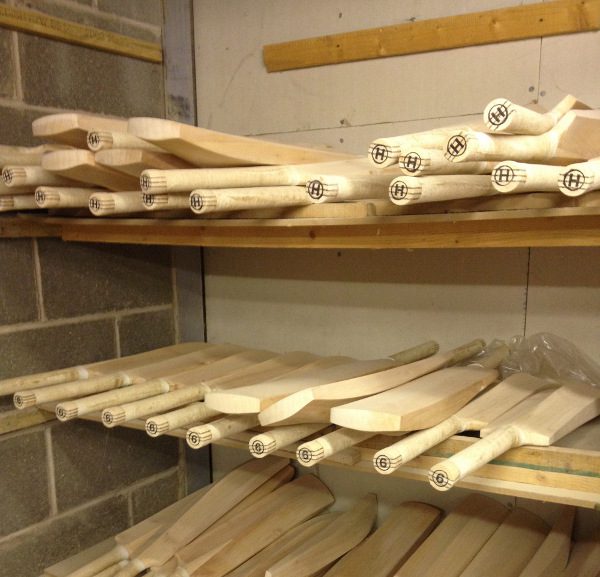 What cricket bat weight should I use?

You should always buy a cricket bat that you can easily pick up and play your shots with.

There is a temptation (with children and adults) to buy bigger cricket bats. It's because there has been a trend in their size increasing, particularly the thickness of the edges, over years.
Don't fall into this trap if it's too heavy.
Watching the IPL, Big Bash or The Hundred and seeing a six easily hit into the top stand for six with a huge bat doesn't mean you can do the same.
Or, maybe you can but only if you buy a cricket bat that suits your strength, style and game.
---

Can you comfortably pick up the cricket bat you want to buy?

---
Cricket shops, certainly in the UK, are becoming less and less with the focus being online sales. It can be difficult to conveniently seek one out to try a wide selection of cricket bats – but that would be a great idea if you can.
If you're buying online, be sure you know the weight of the cricket bat you're buying and having an idea of what is beforehand.
You don't want the hassle of returning a cricket bat because it weighs the same as a tree – but check the returns policy before you buy just in case!
A cricket bat that's too heavy will mean:
You'll be slow to react
You won't time your shots well
It's not worth it. If in doubt, choose a lighter cricket bat!
---

An easy test:
Hold the cricket bat out in front of you (by the handle) in one hand.

---

Can't you do that? Is it difficult? If so, the bat might be too heavy for you. Again, practice picking it up and playing a few air shots in your batting stance to get a sense of what it would be like to use in a game.

The ultimate skill in bat making is to make a cricket bat to a certain weight but when you hold it in your hand, it feels as light as a feather.

Some cricket bats look massive because they have thick edges but because of the drying process of the willow, they are very light.

Of course, some batters don't like light cricket bats. They prefer to feel the weight in their hands – which is fine – it's a personal choice.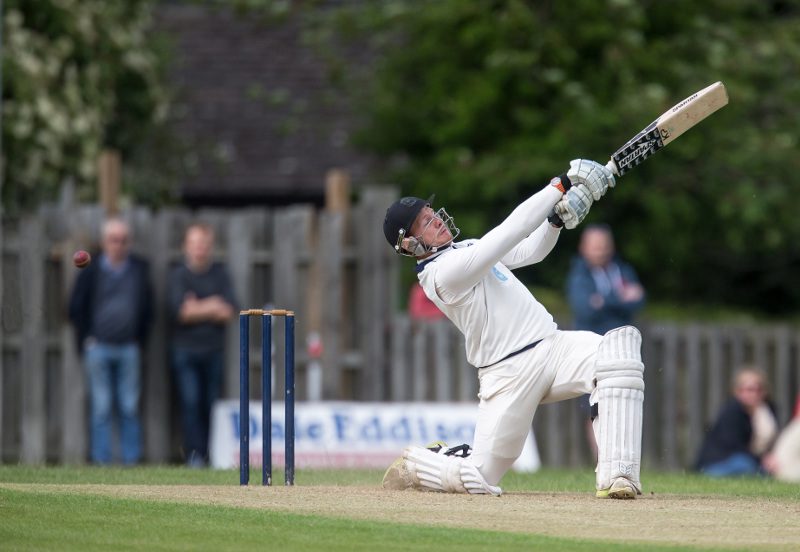 So, what are the weights of cricket bats?

For adults, cricket bats range from 2lb 6oz for a light bat up to 3lb for a heavy cricket bat.
To stress the point, there is no substitute for holding a cricket bat – especially if you don't know what ideal weight suits you.

With junior cricketers, they will have bat that's a certain size or two based on their height. It's then a case of seeing if they can easily pick up and use the bat.

To recap, the best cricket bat in the world for juniors is one that is the correct size that they can use and have fun with.

As with clothing or shoes, it's worth bearing in mind growth spurts when buying a cricket bat for a young cricketer. Don't pay £150 for a top-of-the-range Size 3 if your child is going to fit a Size 5 in a matter of months.
Knocking In & cricket bat maintenance

It is one of the funny things about cricket bats that you buy something that is not yet ready to use.

The reason is that each cricket bat is made out of wood and it needs to be 'knocked in' to strengthen the willow and make it ready for a lifetime of use.

Cricket bats will usually be pressed by a machine to start the process before they are sold but that is not enough to get them match-ready.
Knocking in a cricket bat is essential! If you skip this step and just use it, you can easily break your cricket bat.

You can have the best cricket bat in the world but if you don't knock it in then it can easily break.
There are different methods you can knock in a cricket bat – you're aiming to gradually soften the wood which will actually strengthen the willow and give it that power or 'ping' as the ball hits bat.
1. Pay for a knocking-in service

If you want to fast track this step by getting someone else to do it for you then you might be able to find a cricket retailer or shop that offers this service. The cost might be £25-£50 and bought separately or at the time of purchase.

It would be my recommended suggestion for the simple reason that knocking in a cricket bat is no fun. If you're prepared to pay then why wouldn't you?!

You can pick up the cricket bat that is ready for nets or a match immediately.

2. Knocking in a cricket bat with a bat mallet
A cricket bat mallet has a round head and is used to knock in your cricket bat so it is ready for use.

It will take 4-6 hours and the sooner you do it, the sooner you can skyrocket your batting average!

You start with gentle taps, at a 45-degree angle, of all of the cricket bat edges.

Gradually, you'll increase the force, as this excellent B3 Cricket video above suggests, to help knot those willow fibres together.

Ideally, do this outside in your garden or in a shed or garage as it is noisy and takes up to 6 hours to do the whole process properly.

Knock in your bat in a well-lit area so as you do it, you should be able to spot areas that you might have missed or need more work.

After the edges, it's time to do the same but on the 'face' or side you hit a cricket ball with.
You don't hit the back of the bat or further up the bat from the 'splice' where the handle is glued into the bat (which is usually covered with stickers).

The 'toe' or base of the cricket bat is where it can get damaged and is potentially a weak spot so it needs close attention when knocking in. Again, don't hit an angle but straight up and down.

The 'middle' of the bat or its 'sweet spot' is actually the lower third of it – although cricket bats are designed with different weight distribution and so this can change a little.

This is where you want your cover drives, pulls and reverse sweeps to come together with the ball.

It needs a significant amount of time to make sure it's knocked in properly but should reward you with years of use.

How do you know when a cricket bat is knocked in?
The sound as you hit the bat will change. It will become more hollow than a harsh thud. That's the impact travelling further through the bat as you knock it in – which is a good thing!
3. Knocking in a cricket bat with a ball is an old-school option.
A cricket ball in a sock. Hit repeatedly across all of the cricket bat for up to 6 hours. No, I'm not kidding.

It's really important to use an old, soft ball – or you can damage your cricket bat and may leave ugly dents in it.

It is loud, your arm will feel like it's falling off and is anti-social unless you own a big garden. Wear headphones and wait until the neighbours are on holiday.

This wouldn't be my first choice – or any choice actually – but it can be done if you have time and patience.

Just a quick note about other ways to protect your cricket bat once you have knocked it in.
A cricket toe guard
A cricket toe guard or 'toe protector' can be bought and glued to the bottom of the cricket bat – or buy a cricket bat with one already done for you.

The toe guard isn't essential but is recommended – it's a rubber or PVC piece that curves around the underside of the base of your cricket bat.

You buy one to stop water from being absorbed into the bat when it's in contact with the ground.
Think about how often you rest your cricket bat on the grass when you're batting or in practice or transporting it to and from games. Over time, this can cause the bottom of a bat to become weaker, prone to damage and splitting.
Anti-scuff sheet for cricket bat
An anti-scuff sheet for a cricket bat often either comes with it already applied as standard or can be bought as an extra at checkout.
It is a self-adhesive PU facing which, in plain English, means a clear plastic sheet that is stuck to the face of the bat to protect it more from cracks on the surface or edges of your bat.
Cricket bat oil

You can buy raw linseed oil or 'cricket bat oil' to apply to your cricket bat and keep it in the best condition possible.

Some batters will never oil their bat and it can still last many years and help them score thousands of runs.

However, as your cricket bat is a piece of wood that will dry out over time, oiling it with linseed oil using a cloth will add moisture back into the blade.

Again, this process will be similar to 'knocking in' as you oil all of the bat (both edges and the face) but avoid the splice area. This is because you don't want any oil near the join where your handle is glued into your bat as it could loosen that.

How much cricket bat oil should you use? A couple of teaspoons for each side of the bat, with a dry cloth or rag, should suffice and allow it to soak in for 24 hours.

Over-oiling a cricket bat will actually damage it too and deaden the power of the willow. So, a light oiling a couple of times in a cricket season should be enough – unless you are playing in very dry and hot conditions where more might be needed.

Buying cricket bats online
Buying cricket bats online is very common and a popular way to shop. If you've read all of this guide then you'll know that there is no substitute for picking up lots of cricket bats in a shop to test them out.

But, if this isn't possible or you don't want to then do your research and it won't be a problem.
Millions of cricket bats are sold around the world and online will account for a significant amount of those.
Read product descriptions on the manufacturer's websites, read reviews and cricket bat forums. YouTube is a very good resource for cricket bat reviews and advice.

Know what you're buying first and be sure of the returns policy.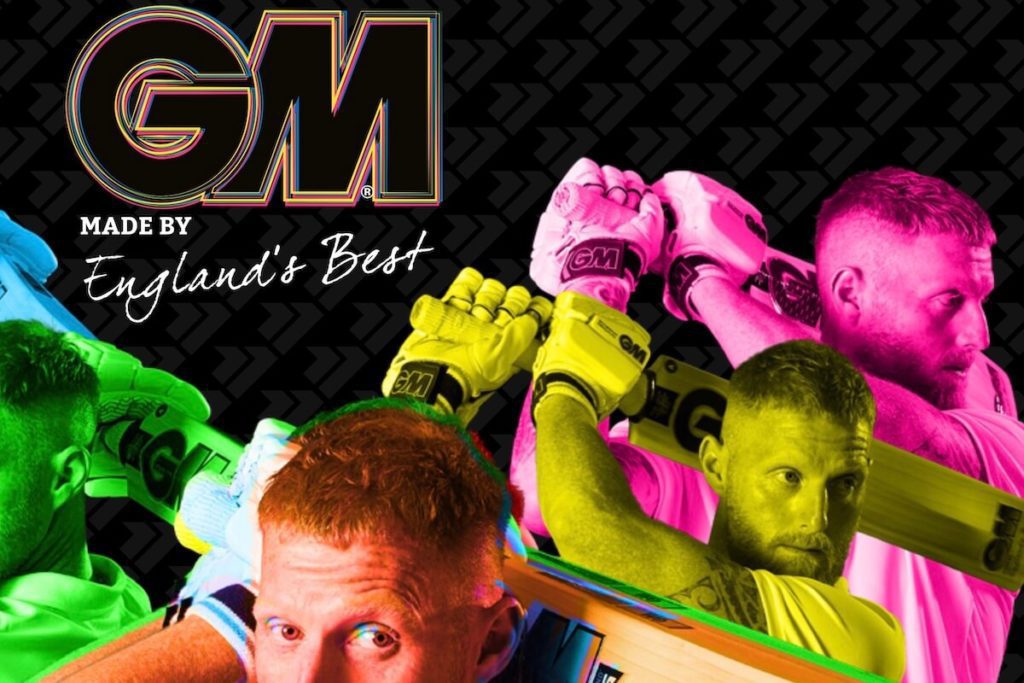 GM Cricket bats
GM Cricket Bats have been hand-crafted since 1885. They know their stuff at their Nottinghamshire HQ where all of their cricket bats are made.
Why buy 'GM' or Gunn & Moore? Quality, experience, workmanship and a great range of options and prices for all ages and standard of cricketer.
For 2023, they have four GM cricket ranges:
GM Diamond
GM Chroma
GM Sparq
GM Prima
GM Hypa

GM cricket bats are used by Ben Stokes, Ross Taylor, Devon Conway, Dan Lawrence, James Vince and Aiden Markram, to name just a few.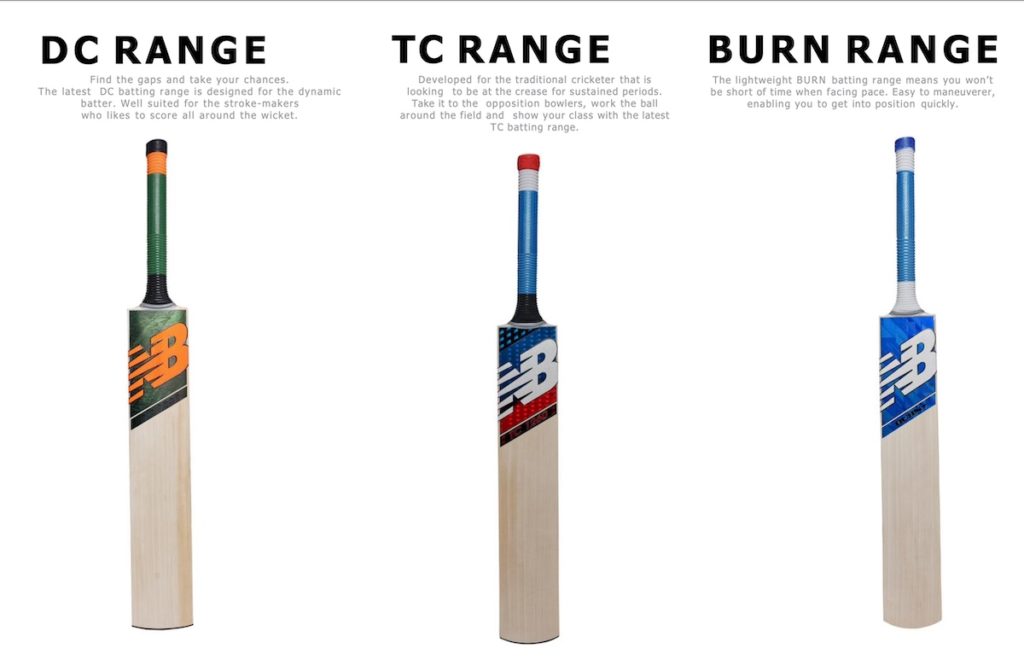 New Balance cricket bats

New Balance cricket bats are a popular choice for cricketers, alongside their footwear and clothing – with three ranges/'families' of products that go across cricket bats, pads and their equipment.

The DC range is in dark green & orange with the DC 1280, DC880, DC580.

The TC range (blue and red) includes the TC Players Pro, TC1260, TC1060, TC660 and TC 360.

The Burn range is in light blue and features the Burn & Burn+ cricket bats.

(Note to New Balance, stop naming your cricket bats so they sound like car number plates 😂)

New Balance TC – Aimed at the 'traditional cricketer' and used by Joe Root
New Balance DC – Stands for 'Dynamic cricketer' and endorsed by Steve Smith

New Balance Burn

– For adults and junior cricketers who prefer light-weight cricket equipment
Kookaburra cricket bats
Kookaburra cricket bats are an Australian icon and famous throughout the world in the way that Gray-Nicolls or GM are in England.

There are 4 ranges to pick from in 2023:
Kookaburra has world-class cricketers using its cricket bats and cricket equipment such as Marnus Labuschagne, Shikhar Dhawan, Jos Buttler, Sophie Ecclestone, Martin Guptill, Glen Maxwell & Natalie Sciver.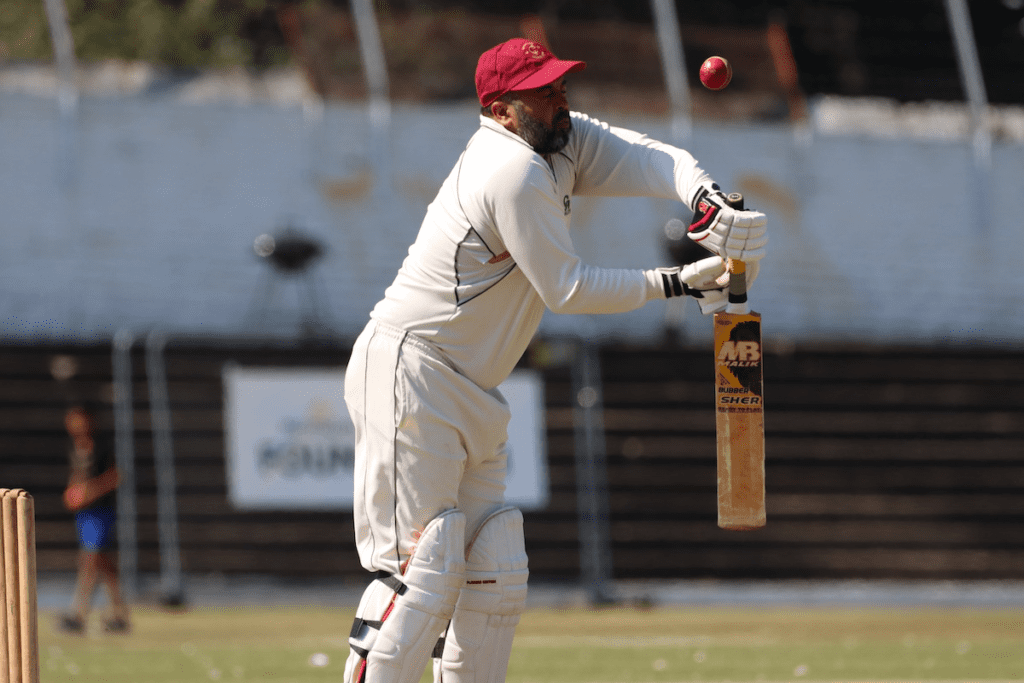 Support independent cricket brands too!

You'll notice that the links in this guide all send you to cricket bats for sale on Serious Cricket, because they are our cricket equipment partner and you get 10% off with the CricketYorkshire10 discount code (one-off). Any purchases through this article give a small commission (at no cost to you) to Cricket Yorkshire.

If you found this cricket bat guide useful and want to buy then it's a small way of helping our independent website.

Alternatively, just to take Yorkshire as an example, there are the likes of Bear Cricket, Viking Cricket, Nixon and Jedi – with many more smaller cricket bat brands cropping up all the time.

You might want to support a cricket bat company in your local area – what this gives you is direct contact and a very personal service.
Further South, B3 Cricket make their own cricket bats and have their factory, salesroom and even a cricket net to try out bats – so are also worth a look.
Obviously, there are lots and lots of cricket bat options to choose from and we can't list them all here – but you should have an idea of what 2023 holds through Cricket Yorkshire's Guide to Cricket Bats.
If you liked this guide, please share the article on Twitter and Facebook using the buttons below.
OTHER CRICKET YORKSHIRE GUIDES
Need cricket shoes too? Guess what… our Best Cricket Shoes Guide gives advice on cricket spikes, bowling boots, what shoes are best for cricket: cushioning, comfort and grip!
Plus, if you want to buy a new lid, our Best Cricket Helmets Guide shares top tips on weight, fitting, protection, leading brands and what to look out for.
Want to hear news of cricket competitions, partner offers and get behind-the-scenes from Cricket Yorkshire?
Latest posts by John Fuller
(see all)