In the quiet coastal village of Marske-by-the-Sea, there is a batting storm every bit as powerful as when the North Sea winds gather their puff.
Saeed Bin Nasir won't be a name too familiar to many in Yorkshire league cricket but the prolific Pakistani cricketer, with 10,000 first-class runs to his name, is racking up the centuries in 2016.
This is Bin Nasir's second season with Marske, who are currently leading the North Yorkshire South Durham Cricket League's Premier Division, and the unassuming top-order batsman already has four fifties and four hundreds from twelve matches.
It's tight at the top of this ECB Premier Division that straddles Yorkshire and Durham with Richmondshire close on Marske's heels and Great Ayton and Barnard Castle also well in the hunt.
Much of Marske's momentum – they were unbeaten up until Seaton Carew recently got the better of them by two wickets – has been forged off the back of consistent waves of runs from Bin Nasir (859 runs) and captain Lee Hodgson (674 runs).
Hodgson, whose last appearance in a Yorkshire county shirt was for the seconds against Durham at Darlington back in 2011, is averaging 74 at the top of the Seasiders' innings and we caught up this week. What's it like to bat with Saeed?
"He's very, very calm. The complete opposite to me, to be honest! He's got his own way of bating which he's worked out over the years how to go about things."
Lee credits Bin Nasir with the nous when it comes to handling the pressure of a run chase – which he's masterminded a few times with match-winning hundreds – and comfortable with keeping up with the rate:
"He's got so much time and he makes it look so easy so it's an absolute pleasure to watch him, especially when he's in good form."
Conversation drifts on to captaincy and it's noticeable that the consternation for captains seems to be the same if you're in a Premier League or a Sunday third team, namely: availability headaches, holidays and the challenge of getting out that most competitive XI week after week.
It's actually Hodgson's first crack at captaincy and he has his own simple enough philosophy on how Marske should go about their cricket: "I want the lads to go out there and play with freedom. I want us to be hard to beat…"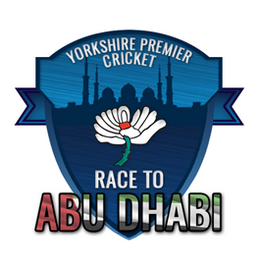 The carrot at the end of the league season is a semi-final berth at Headingley against Bradford League opposition for the highest-ranking Yorkshire team in the NYSD in what is being coined 'The Race to Abu Dhabi'.
For two ECB Premier League teams in Yorkshire, the prospect of being officially crowned the best cricket team – with a final at an international venue in the UAE is tantalising – and not lost on Hodgson:
"It's definitely registered with me. I've tried to drill that into our lads. I believe that's the biggest incentive for any club team and for me personally, I'd like to get to that semi-final and then who knows on the day."
Now into June, there are still many cricketing tussles to come but Marske have laid down an early marker in a well-organised cricket league I've watched with admiration from afar.
It's a shame I can't get up to Marske anytime soon though it's on my radar. A couple of summers back, Mrs Cricket Yorkshire and I took a day trip up to nearby Saltburn-by-the-Sea, just south of Marske, and what a treat.
Yorkshire has a plethora of coastal cricket clubs to savour…Whitby, Scarborough and Sewerby all spring to mind…so a trip to the beach must surely be in order.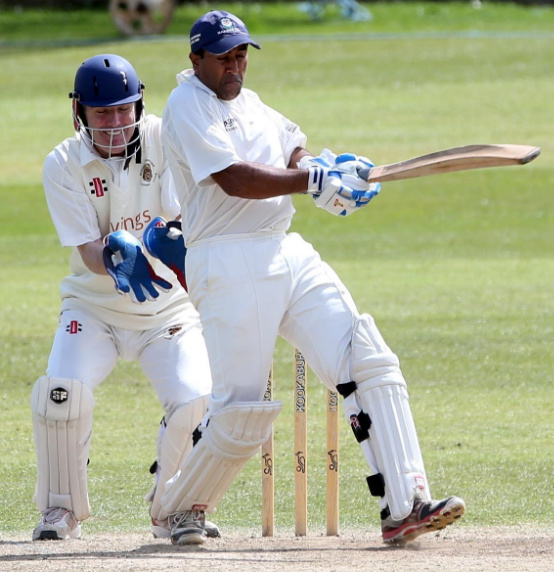 A few days later, I call Saeed Bin Nasir to get his thoughts on life in league cricket in the North of England. It's an oppressively hot day in Bradford but a patch of grass and a pot of tea and I'm good to go.
As a gentle opening question – more of a loosener tossed up wide of off stump – what's it been like on the coast for the captain of United Bank Limited back in Pakistan?
"It's very quiet here…very cold! It's windy all the time! They (Marske CC) provide everything so I'm happy."
Bin Nasir's approach to batting is that mentally, he starts afresh each game with, as he puts it: 'new planning and to make big runs'.
Saeed coaches the Marske U13s and U14s and encourages them not just to fall for the allure of T20 but respect Test cricket and the application that goes with batting for long spells.
He is full of praise for the standard of play in the North Yorkshire South Durham Cricket League – and this is one experienced league campaigner who amassed 10,266 runs for Pilsey in the Derbyshire County League over a decade:
"Every team has good bowlers and batsmen. It's difficult to make runs here. This is the toughest league in England I think."
We take a bit of a detour at this stage. Many of you will know I tweet about cricket daily as @cricketyorks. As research for this interview, I stumbled across a parody account for Saeed Bin Nasir which prompted a chuckle:
"Honestly @ECB_cricket I many century on green Pilsley track. I beat brain Lara record on testing match road with £70 Kashmir test bat."
For the record, that's definitely not him as Saeed isn't on Twitter but it's a back-handed compliment of sorts when you've grown high-profile enough to warrant somebody out there mimicking your life, creepy though it is.
There are those that believe such is Bin Nasir's calibre, he should have played international cricket with Pakistan but fell foul of the politics and selectors' whims. It's hard to ignore his outstanding record but he's humble about his own achievements.
I wouldn't be doing my job without getting Saeed's thoughts on the upcoming England vs Pakistan Test series. He won't be drawn into the furore about Mohammad Amir's selection, confidently batting away the question with aplomb.
Bin Nasir sees the batting experience of Younis Khan and Misbah-ul-Haq as crucial but thinks his country could struggle: "At the moment, England are the best team in the world so it's a hard challenge for Pakistan."
Pakistan's bowling prowess has often caught the eye and Saeed's own perspective is that if it fires to its potential with Wahab Riaz's hostile pace, Yasir Shah's return from a three-month ICC ban and Amir's X-factor then it could be a scintillating series but England in English conditions remain favourites.
We wrap up talking about his future in English league cricket. It was striking that such was Bin Nasir's impact for Marske in 2015 that they re-signed him halfway through the season to ward off suitors and encourage continuity.
So, will Saeed Bin Nasir be at Marske Cricket Club for 2017? There are negotiations to be had but the player himself is content, keen to stay and scoring an absolute stack of runs at the highest level outside of county cricket.
Good news for Marske then and while I don't wish to jinx him, keep an eye out this summer for one of the very best overseas stars in Yorkshire league cricket.
http://www.marskecricketclub.co.uk
Latest posts by John Fuller
(see all)