Even before my debut question to Matt Dwyer, Director of Participation & Growth at the England & Wales Cricket Board (ECB), there is a surprise.
He asks me what I think about the recreational game in Yorkshire. It's pleasantly unusual.
This from the ECB, the governing body who so irk cricket fans and are routinely accused of not listening.
Given his record at Cricket Australia driving participation with the model of the Big Bash T20 competition drawing envious glances here in the UK, it would have been understandable had he leapt in and begun merrily dismantling everything from day one.
Now some fifteen months into his role, a fair chunk of that time spent acclimatising to how the English game is played, supported and administered, compared to his native Australia, plans are now being put into action:
"Our focus, historically, has been retaining people in club cricket so very much once you're in and playing the game, we're doing everything we possibly can to keep you.

Now it's still very much about retention but it's also about actively promoting and selling the game to new markets."
In short, that means finding new people beyond the diehard or occasional cricketers to experience the game at the same time as a really strong focus on kids.
I hear a lot that the ECB isn't doing anything for schools and there can always be more achieved but they have doubled their annual donation to at least £2.5m from 2017 for cricket charity, Chance to Shine.
Chance to Shine programmes will ensure half a million primary school children get to play cricket from the 2017/18 school year and alongside that will be a push to introduce cricket into the curriculum.
It's something the cricket charity Yorkshire Cricket Foundation already does annually with 4,000 primary school children relishing a day out for Cricket in the Classroom that combines lessons at Headingley with coaching and a stadium tour.
Part of this new strategic push is to reshape what the opening experience kids have of cricket at a club looks like.
According to Dwyer, it's to address that first experience kids often have in this country where they put on a set of pads that comes up to their ears and have a traditional game with 55 runs, 42 extras and the batsmen getting just a handful of deliveries to face most of which are pea rollers they can't hit.
All Stars Cricket, as they're calling it, is a nationwide programme aimed at five to eight year olds and will give clubs access to free equipment and training as well as imaginative sessions and the ECB's muscle of national marketing.
The idea is that a coach or volunteer at a club can log on to the All Stars Cricket website, watch videos of sessions and share with parents beforehand. Everyone's time and competing commitments remains the obstacle as much now as ever.
By nature of this new edict being delivered nationally from on high, some will embrace it and others will roll their eyes, feel misunderstood and dig in their heels – but at least something is being done.
We won't really all be in a position to start to gauge the success of this for a few years. The cynic in me sees this as a repackaged way of doing things but then I haven't seen the content and am not up to speed with coaching practices.
This kind of thing has been done before but there is a mood within the ECB to open up resources and coaching help to those beyond anyone with a formal coaching qualification.
We're a third of the way through the interview and it hasn't escaped my notice that kids has been the thrust of the discussion.
Is the ECB at risk of narrowing its focus for more obvious big wins and excluding ages or demographics?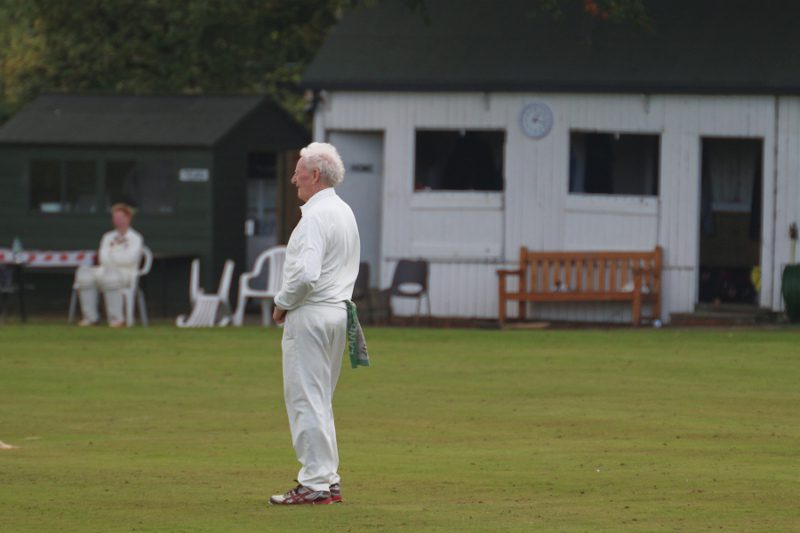 After all, I've met numerous octagenarians here in Yorkshire still putting on their whites each weekend and going out to field come all weathers.
Their voice should count equally with the five year old keen to try cricket.
The reply is a personal reference to Matt's own dad: "My old man is in his fiftieth year of playing cricket. He bats eleven and doesn't bowl, the secret to his longevity, but he just loves the game. I don't think I'll ever not be able to support the old timers!"
He goes on to say: "What we are trying to do is offer choice. We want people to be able to play the format that's most appropriate for their lifestyle. Whatever those formats are, we'll support."
This is the mantra I've heard for some time but in fairness, it is being seen through the support for things like T20 hybrid Last Man Stands.
Equally, leagues are listening to their players and implementing change such as cutting travel times, experimenting with earlier start times and number of overs – aimed at ensuring you can be a competitive cricketer and have a social life at a weekend.
To what extent this is change from the top or independent innovation at local level partly doesn't matter though the ECB does has a new strategy called Cricket Unleashed that it hopes will be the bedrock for an upsurge in players and fans.
On my travels with Cricket Yorkshire and through the many interviews on this website, I've seen all the evidence I need that the game continues to flourish despite the gloomy headlines.

But it's a labour of love…just ask the league secretary juggling admin with working life or a volunteer out in the rain fixing the clubhouse after it's been burgled.
Cricket in Yorkshire is as diverse as it gets with many heartening tales coming to light from Have a Go sessions in Driffield to the return of a historic match in Ilkley.
We switch topics to technology and Matt is good enough not to break stride when I say their network of free club cricket websites, Play-Cricket.com, is rubbish and not fit for purpose.
We agree that it was clearly set up as a data capture tool and one of the changes Dwyer brought in with governing body Cricket Australia was using the clubs' websites as a proper means to organise things on the ground.
It sounds bleedingly obvious but it's not happening nearly as much as it should be over here.
Dwyer's time at the ECB has included a full review of the systems of cricket and now there is a three-year plan including upgrading Play-Cricket. I don't even run a club website anymore but it is music to my ears.
The first step will be the introduction of an ECB app to allow clubs to live score on their mobile phones and tablets while tracking other games and embracing the social media buzz around grassroots cricket.
This happens at present but the way clubs typically score with the ECB is not as intuitive or inclusive as it might be.
Dwyer's experience of bringing about this live scoring change in Australia led to an upturn in mums taking an interest in and connecting with the game.
Matt's admission that improving Play Cricket and offering digital support is 'a massive focus' leads me into an area where cricket clubs could better be served.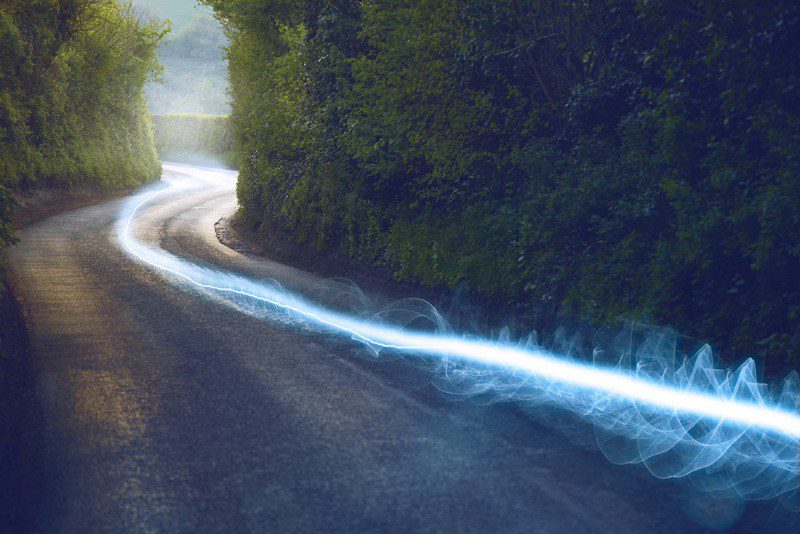 What about those that struggle to get online?
It is on the ECB's radar and they are actively looking to encourage help through existing or new partnerships and media rights deals.
Yet, it's not as simple as flicking a switch and taps into government policy and our national infrastructure with current blackspots and painfully slow speeds when it comes to broadband.
If you have an idle moment, the contentious topic of access to the internet was highlighted on this website last year as a cause for concern.
It does run the risk of clubs and certain areas lagging behind. How does a rural club in the middle of the Yorkshire Dales find a signal, let alone consistent online connectivity to take advantage of this new ECB direction?
True, research has shown one of the main things that would keep kids and young adults longer at cricket clubs would be the availability of free wifi.
Rather than merely slapping a logo on a shirt, the ECB's emphasis when it comes to partnerships has now switched towards asking companies what they can do to help address the wider challenges of the game.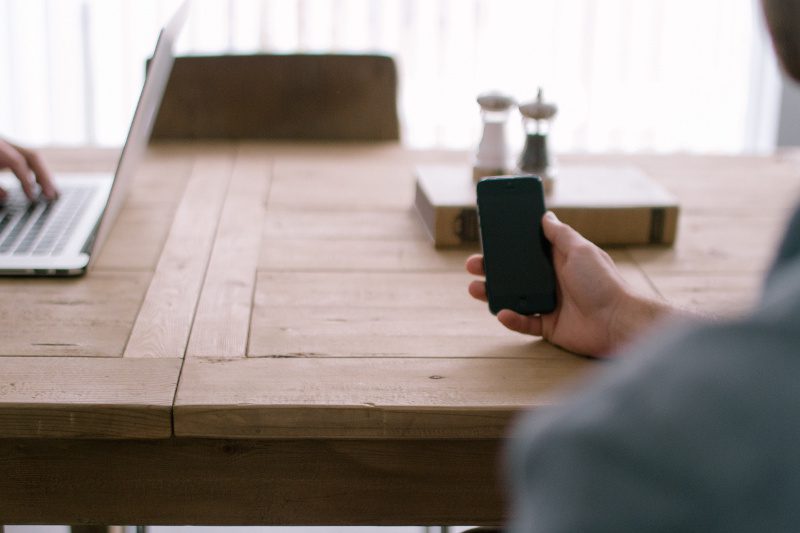 As we dip and dart between what might breath life into the numbers playing and taking an interest in cricket, It would be remiss of me not to ask about the future availability of live international or county cricket on free-to-air TV.
It strike me that for a job that has 'Growth' in the title, one of the main solutions for achieving that is staring everyone in the face. That provokes a chuckle and surprise that it's taken this long to pop up as a question.
Unfortunately there is no worldwide scoop for you all. I can't guarantee that this new city-based T20 competition for county cricket – working title – the 'insert company name here' Fizz – will be shown live on BBC1.
Dwyer is clear the ECB doesn't see this as blinkered as free versus paid TV. Avenues such as Twitter & Facebook could offer alternatives to that relic of wall-to-wall Test cricket on the BBC (yes, I'm a child of the eighties).
Online is where it's at. According to an Ofcom study, kids now spend more time online than watching TV.
Five to 15 years olds are now online for 15 hours a week as opposed to 13 hours 36 minutes of TV.
That same study about online trends didn't reveal how often Jeremy Batty was being googled or how many teens know about Jonny Bairstow but I fear cricket has become utterly irrelevant to a generation.
If we want more of us across all ages playing cricket, getting exercise and being outdoors beyond the lure of Snapchat, Facebook or an Xbox, ironically cricket needs to be found and accessible online.
I'm all for using technology and embracing trends as a delivery method but without us kicking down the paywall to live cricket, we're still missing a trick.
The BBC Sport website has had a mountain of traffic for their online match clips of each hour's play.
I've never watched a single one but then I am ably served through radio and Test Match Special so that rather illustrates the need to embrace a fractured media landscape.
We conclude with a discussion about reputation.
The ECB perpetually has a target on its back for one reason or another and rarely do those critics acknowledge it's actually a sum of its parts from administrators to coaches all over the country.
Nonetheless, the negative press that routinely comes concerning aspects of professional cricket can't exactly help.
Does it make it harder for Matt to do his job in the context of media storms such as the widespread criticism at the treatment of Durham County Cricket Club?
Professional life as a national sales manager at brands like Mars and Nestle before his time with Cricket Australia and now the ECB has brought with it a tougher shell to deflect the barbs and its own insight:
"If you think joining a national governing body is going to have you win a popularity contest, you're kidding yourself. It's the nature of the beast."
For the moment, any image problem the ECB as an organisation grapples with is a ripple in the ocean compared to the complexity surrounding how to arrest the decline in numbers playing cricket.
It's a mountainous task and one that you'll all have views on how to tackle.
So, what would you do to boost participation in cricket? Tweet @cricketyorks or leave a comment on Cricket Yorkshire's Facebook page.
MEET MATT DWYER AT WOMBWELL CRICKET LOVERS SOCIETY, BARNSLEY
Matt Dwyer will be talking about his job at the ECB and changes coming to cricket at Wombwell Cricket Lovers Society this Thursday 24 November at 7.45pm at Ardsley Oaks Working Mens Club near Barnsley. (Google Map)
If you can get there, don't miss it. The ECB can be painted as a faceless organisation out of touch with the game.
Well, here's your chance to listen, ask questions and get direct answers.
If you go along as a non-member of Wombwell, it's free to attend but do put a few quid towards their raffle and drink the bar dry by way of support.
Wombwell Cricket Lovers' Society is a membership organisation putting on talks like these for cricket fans and need all the financial help you can afford to keep them going.
Latest posts by John Fuller
(see all)