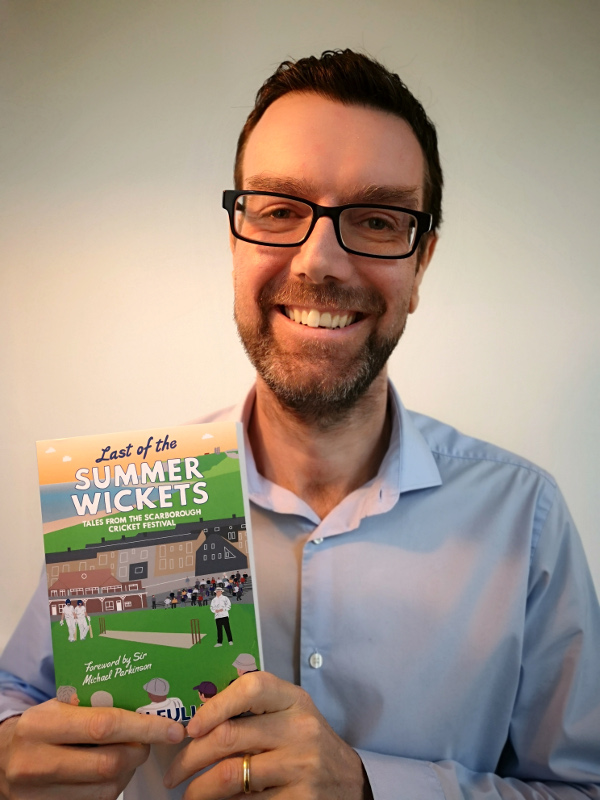 I'm delighted to say that my book about the Scarborough Cricket Festival called Last of the Summer Wickets is out!
If you chose to pre-order a limited-edition hardback then those will be winging their way to you over the next week.
I've had author copies delivered and I'm really pleased with how they've turned out; it's my first cricket book in hardback as an author and Great Northern Books have done a fantastic job.
There are a few copies still available if that's of interest…
From mid-June, Waterstones and other fine book stores across the land will stock the paperback version of Last of the Summer Wickets, well in time for the 2019 Scarborough Cricket Festival.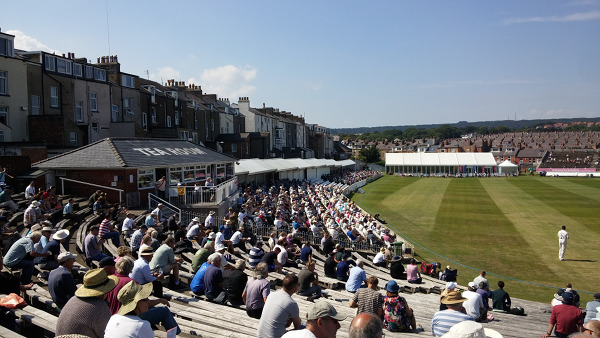 So…what's in the book?
If you have ever been to the Scarborough Cricket Festival, you have to buy this book. Interview with Geoffrey Boycott about his first and last Yorkshire games? Tick. Chat with Darren Lehmann about why Scarborough strikes such a chord? Oh, yes. A natter with Jason Gillespie? Of course.
Plus, pizza at Giannis, the joy of a cooked breakfast at North Bay cafe, inspecting the wicket at lunch, watching the action from the Boundary Hotel, talking a good game in the marquee and sourcing insight from the press box.
What makes county cricket at Scarborough unique? What is its future? I've interviewed those at the club, Mark Arthur, Yorkshire's Chief Executive, plus many fans for whom a trip to North Marine Road is the first thing in the diary every year.
Last of the Summer Wickets celebrates county cricket on the coast, it cherishes Scarborough itself and it's guaranteed to bring a smile to your face.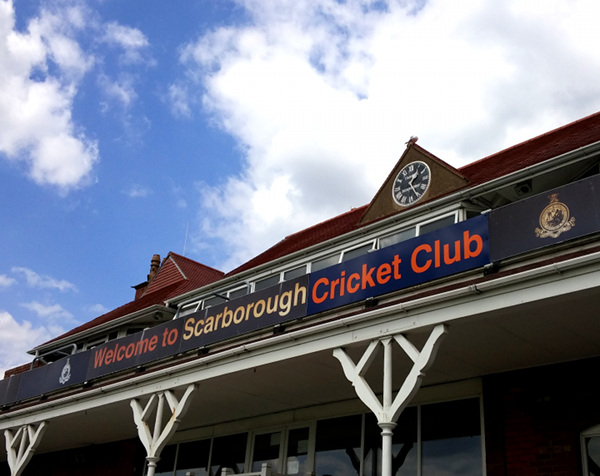 Are there any book signings?
There will also be events during the summer – including book signings at both Yorkshire CCC matches at Scarborough.
I'm at Scarborough CC on Monday 1 July and Festival dates to follow – I'll be stationed at the outside bookseller (Popular Bank bar) near the main entrance.
I hope you can make it to one of them and our paths cross at some point so we can talk about Scarborough and Yorkshire cricket.
If you'd like to order a paperback copy of Last of the Summer Wickets for £9.99 then visit the Great Northern Books website.