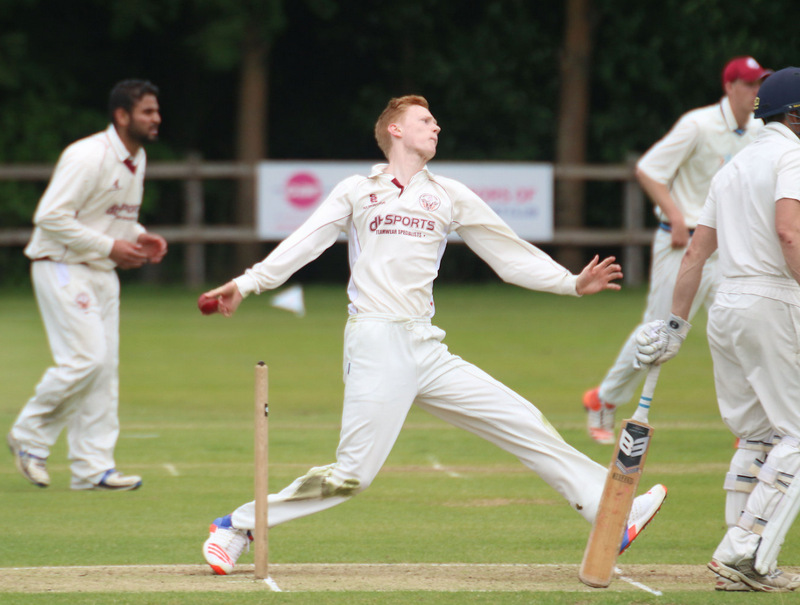 Our Saturday of exploring cricket in Sheffield actually began outside the city with a dip into Sheffield & Phoenix United Cricket Club in Brinsworth, south of Rotherham.
It was a local derby at Bawtry Road where Sheffield Collegiate's first eleven were the visitors and as we climbed out of the car, the LBW shout against Billy Root was upheld.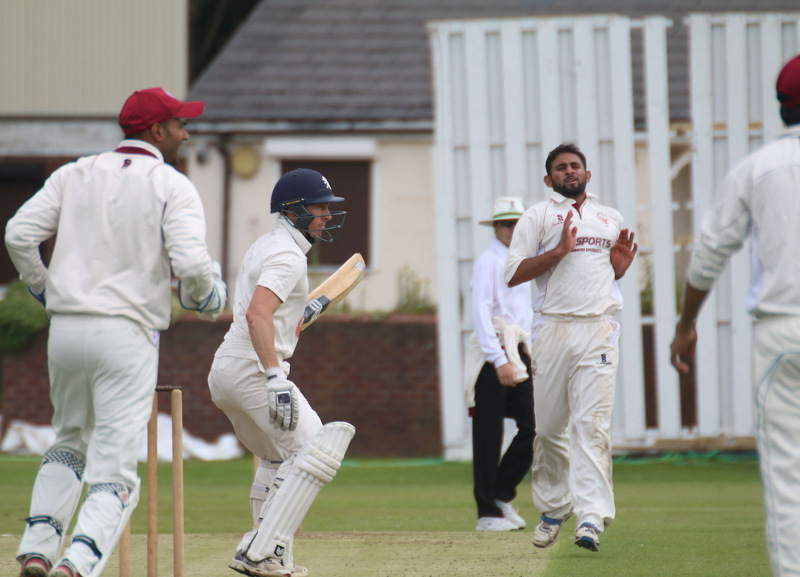 From 30-2, the visitors struggled to impose themselves with Sheffield & Phoenix United, in their opening season after the merger of two clubs, threatening with the ball, particularly Yaqoob Yousuf who'd go on to bag a five wicket haul.
As a journalist making a snap judgement having not been before, Bawtry Road is a weird clash between old and new; managing both dated and tired alongside snappily modern.
On the left is the knackered old pavilion with faded cream paint and clock that is frozen at 10.29.
The sightscreen at Yaqoob's end was missing several planks and had seen better days to lend this venue for ECB Yorkshire South Premier League cricket an air of scragginess.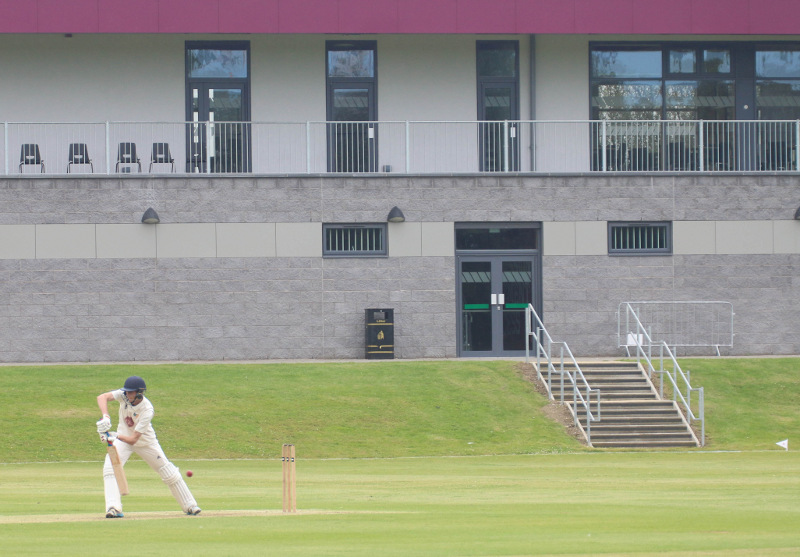 But beyond the cricket battles out in the middle stood the gigantic grey Graham Solley Sports Pavilion, dominating the landscape at Sheffield Hallam University's £6m, 22-acre sports park.
At first I thought I hated it. You know…when you come to an impulsive decision about a building.
It's true, there are many more aesthetically pleasing sporting hubs across Yorkshire than this stark and minimalist piece of architecture.
And yet…it won me round and the swoosh of maroon like a toppled over tick symbol running along the top of the construction and jagging down at an angle hinted at boldness.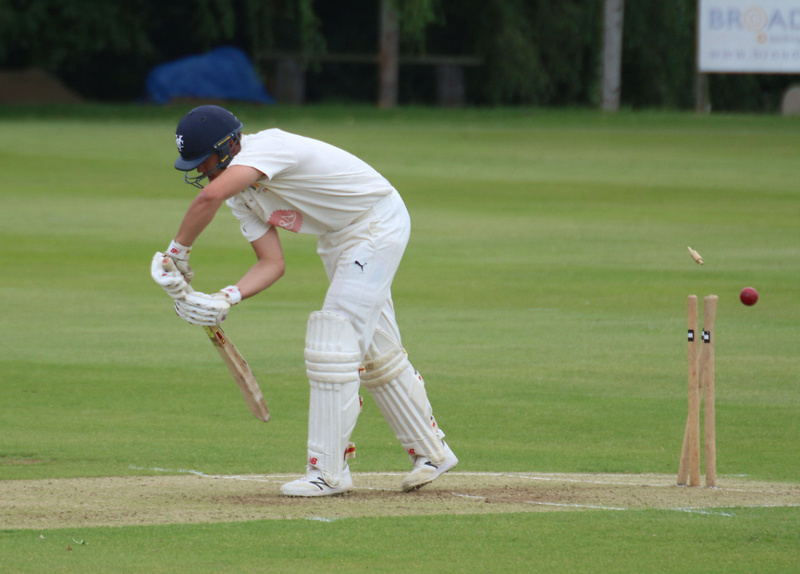 In the short passage of play we witnessed, there was nothing timid about the bowling as Eliot Callis had his stumps rattled by James Exley to leave Sheffield Collegiate 40-3.
Yorkshire County Cricket Club spinner Azeem Rafiq, who began this season as captain of Sheffield & Phoenix United CC before his county came knocking for a second time, called out instructions like a football manager passing on instructions from the dugout.
Sheffield Collegiate's Simon Guy began to unleash attempts at counter-attacking including a lofted cut that sailed past us.
It was at that point we bid farewell but he would score a quickfire 47 with Michael Simpson's unbeaten 91 underpinning 272 all out, some recovery…
Guy would go on to score 100 off 55 balls against Hallam CC on Sunday to help his club lift the T20 Finals trophy.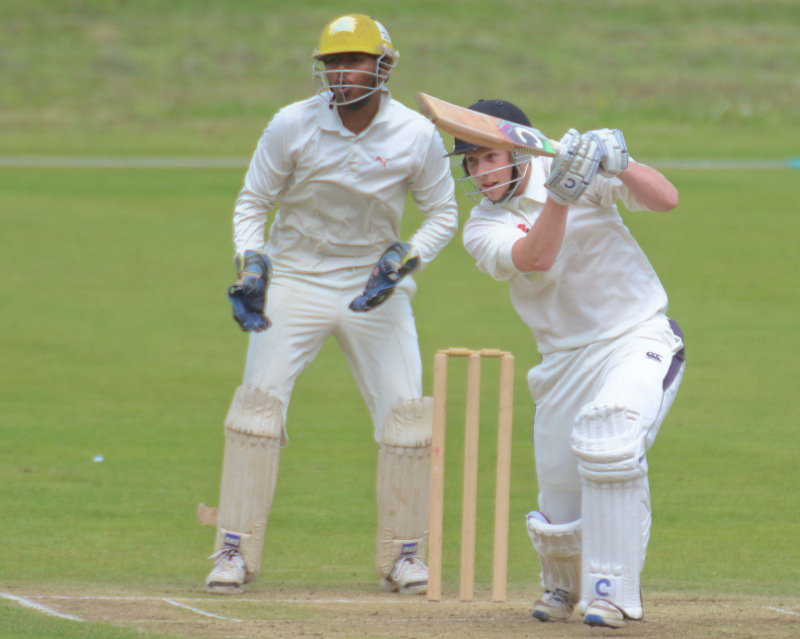 It wasn't forecast but the rain at Sheffield Collegiate Cricket Club came down anyway. By no means torrential, some would barely call it rain, but it forced us under the shelter of the overhang.
We had pitched up at the cricket club that declares itself online as one of the world's finest and who am I to argue?
Once home to Michael Vaughan and latterly Joe Root who I had interviewed there earlier in the summer, Sheffield Collegiate had their seconds on the main square at Abbeydale Park, doggedly and unfussily going about their business against Darfield.
I hankered after photographing the cricket but took myself off to source a hot brew in the hope that the long, long overdue sunshine would make an appearance…but it didn't (yet).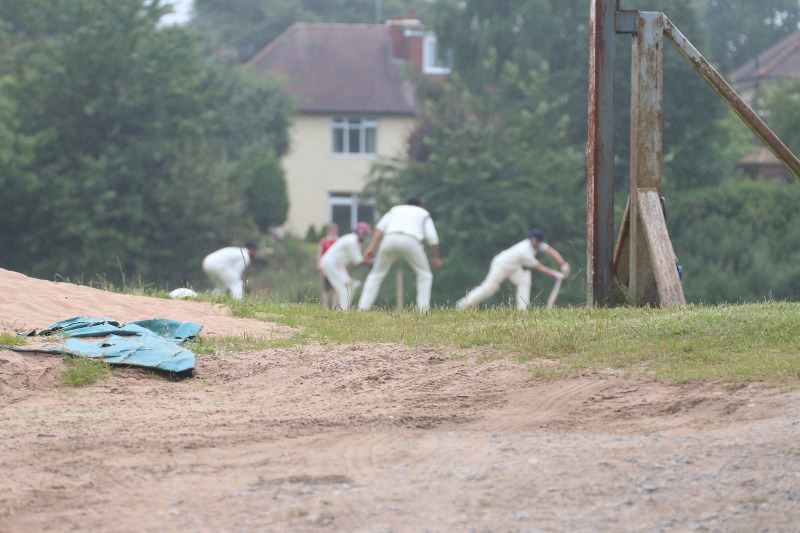 So, we improvised and took ourselves off up the steep incline to see a bit of Sheffield Collegiate's thirds who were batting against Shiregreen.
At this point my camera was quietly wimpering (or whatever electronics do when asked to function properly in the driving rain) so I sought refuge temporarily alongside the batsmen.
The thirds were en route to 210 for 8 (with Andrew Stevens' innings of 72 to prove crucial later) and seven league points in South Yorkshire Cricket League Division Three (West).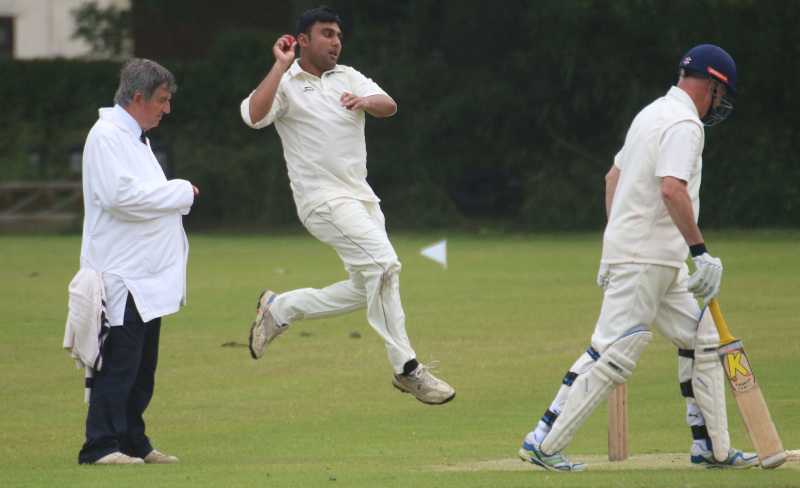 It didn't look much fun as the batsmen sploshed forward in defence and the bowlers glanced at the red bar of soap in their hand and gave it one last embrace with the muddy towel.
Given we weren't obliged to stand outside getting soggy like the players, it was back in the car to seek out another cricket ground: Parkhead CC.
They were hosts to Sheffield Collegiate Vice Presidents XI – a blend of veterans (if they'll forgive the term) and young cricketers with the name that is commonplace in rugby union.
Check out photos and article for views on dogs, donuts, embroidery and action from the Yorkshire & Derbyshire Cricket League here.
It would take a particularly jaw-dropping cricket ground to trump Parkhead's sunken, leafy idyll but our final destination of De La Salle CC was to be unforgettable.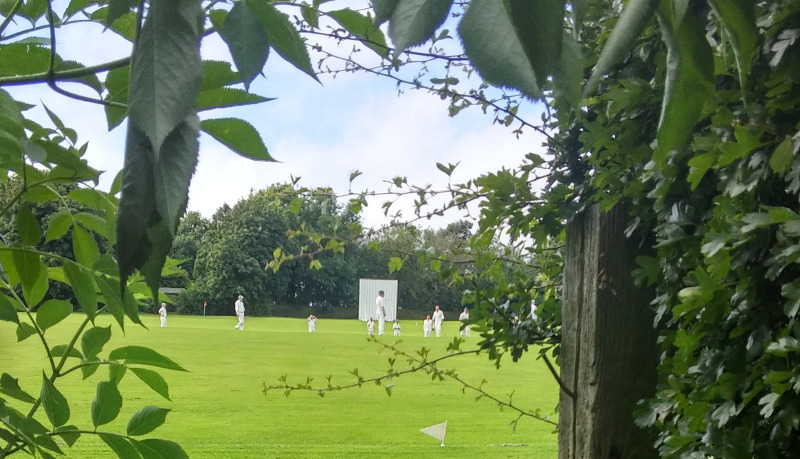 This cricket club has four teams with 1st XI & 2nd XI in the Yorkshire & Derbyshire Cricket League, their Midweek XI in the Sheffield Alliance Midweek Cricket League Division A while their Friendly XI (not that the others aren't) taking on the likes of Clumper Cleavers on Sundays.
The winding drive down Beauchief Abbey Lane allows views of the Abbey on the left that dates back to 1176. What I couldn't know as the car bisected the golf course is that this particular church has something of a rebellious (or should that be communal) streak in that it has no priests or ministers but the congregation entirely runs the show.
Close to Yorkshire's cities…I guess I'm thinking of Leeds and Bradford…it's not hard to find greenery and peace and quiet butting up against the pulsing noise of inner-city life.
My journey to Queensbury Cricket Club high above Bradford last summer was one such extreme a short bus ride from cluttered conurbation.
But even so, it felt like an Alice in Wonderland moment to leave Sheffield's southern city fringes behind so promptly, in a matter of moments, and be plunged into lush and vibrant vegetation.
The short journey up to Beauchief Hall, behind which De La Salle CC play, was to be transported to a country lane in the Yorkshire Dales. Between the housing of Dore and Greenhill lies a swathe of trees and hedges, punctuated only by a golf course that on a day like today had its own cultivated appeal.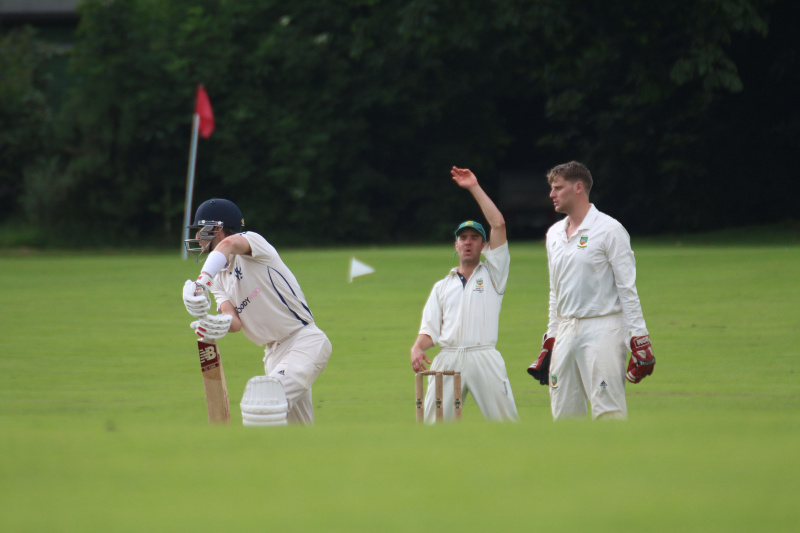 Access to the cricket was through a gate almost entirely engulfed by mother nature. On the other side was a distinctive undulating field offering an unusual optical quirk due to the sharp slope.
De La Salle Old Boys CC (who refer to themselves as 'Salle' these days), was established in 1947 by ex-pupils of De La Salle school in Sheffield.
The school itself is now long closed and was sited in Pitsmoor but the playing fields were at Beauchief Hall, which used to be the home of the De La Salle order in Sheffield and also the De La Salle Association – a club set up by old boys – primarily sporting clubs, but with a thriving bar in the Hall itself.
Though we only had eyes for cricket, they also have football, archery and crown green bowls along with a boules pit for that touch of the continental.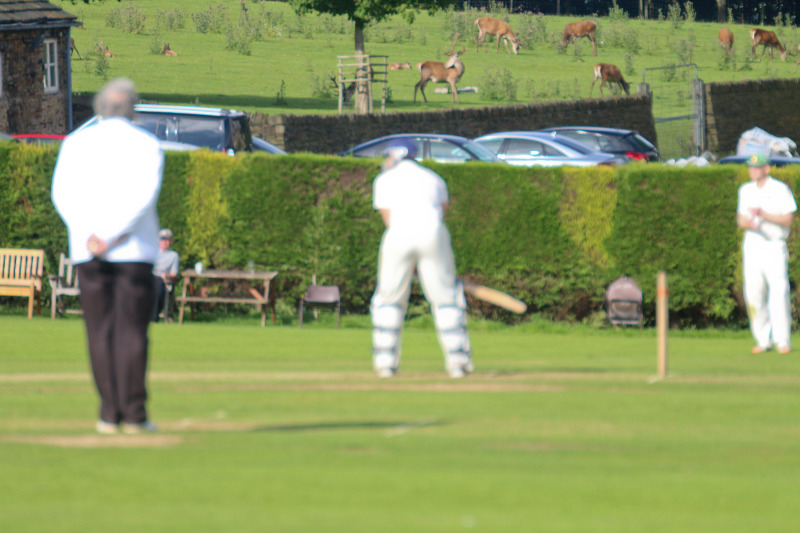 Beyond Beauchief Hall, we only noticed when about to head off, a herd of deer stood around grazing. It jolted me back to another lifetime and past games in Bushey Park, the second largest of London's eight Royal Parks, where stags would casually amble on to field at leg slip.
Promotion and relegation came into the Yorkshire & Derbyshire Cricket League in 1991 and De La Salle are the only club to have played every season in Division 1, but they have never won it…
As Mark, one of De La Salle's players, put it: "Our motto is 'ad unum omnes', which doesn't quite translate as 'all out for one', but perhaps it should…"
This could yet be De La Salle's year after habitually finishing 5th or 6th, partly in Mark's words: "down to our legendary ability to collapse against the most surprising of opponents at any time. We remain predictably unpredictable."
They sit third in the table on 199pts with their opposition, Holmesfield, who went on to comfortably chase down 143 and claim all twenty league points now top of the table.
Thank you Sheffield. What a breadth of cricket you have for the intrepid explorer. Match photos below…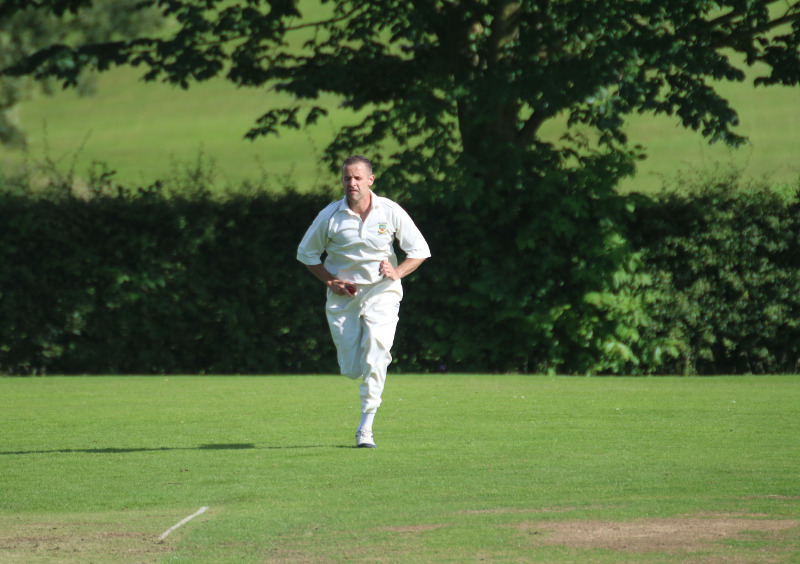 CHECK OUT THE MATCH PHOTOS…
Now…if you want to see Cricket Yorkshire's match photography, click for De La Salle vs Holmesfield or Sheffield & Phoenix United vs Sheffield Collegiate 1st XI mentioned above…
** You'll need to type in your email address to access the images but on the plus side, as well as the BEST club cricket photography anywhere, you get to join Cricket Yorkshire's newsletter community. You'll be sent a quite awesome fortnightly read with exclusive offers too. And if you decide to, you can unsubscribe at any time…so either way, enjoy the photos!
Latest posts by John Fuller
(see all)