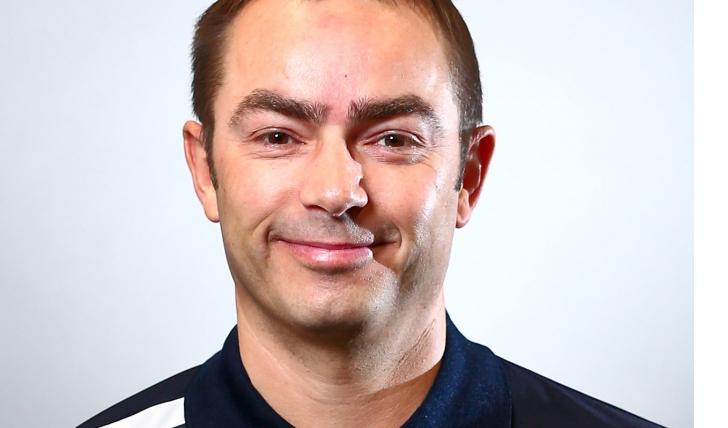 Richard Damms, Yorkshire County Cricket Club's Academy & Development Coach, is juggling a phone interview with Cricket Yorkshire while doing the Christmas shopping in Barnsley.
It's an opportunity, as he circumnavigates the mayhem around Black Friday, to reflect on the Academy's debut in the inaugural season of ECB Yorkshire Premier League North.
The Academy is where potential county cricketers of the future continue their path as talented teens; not quite a finishing school but a respected cog in the production line from junior to Yorkshire first-teamer.
Yorkshire Academy finished third behind York and winners Harrogate in a division that saw the lead swap multiple times before the St George's Road outfit dominated the second half.
Two Yorkshire Academy batsmen, Mosun Hussain and Ben Ainsley, scored over 500 runs while left-arm spinner James Logan was one of the standout bowlers of the division with 66 wickets and a best performance of 7-16 against Driffield Town.
Other performances of note include Jared Warner's 9-19 against Castleford, the first nine wicket haul in the league, in a promising year where Yorkshire Academy lost only three times with the captaincy shared between Warner (above), Matthew Waite and Jordan Thompson.
It may take a few years to get a truer appreciation of the benefits to Yorkshire cricket of this new pyramid structure with four ECB Premier Leagues but Damms' assessment was that the standard was equivalent, if not better, to its predecessor.
A bonus was Yorkshire Academy facing club cricketers who may fit into Yorkshire's pathways system and Tom Loten of Dunnington ended up in Yorkshire Under 17s and on the EPP (Emerging Players Programme) this winter as a result.
Of course, seeking out and schooling Yorkshire's best young professionals is Damms' remit so anything that drives up the competitiveness of the league is a good thing and in that respect, the promotion and relegation dynamic gave the required edge throughout the season:
"Every game has always been competitive as everyone has always had something to play for. We've always got something to play for as we're looking after young players' future careers."
YORKSHIRE ACADEMY SQUAD CHANGES
We move on to discuss Yorkshire Academy changes for 2017 with all the cricketers having appraisals, some newcomers signed up and unfortunately, other current players have to make way.
There is a state of flux in coaching Yorkshire Academy with this churn of personnel judged continually and while some lose out, others move up the ladder and win contracts with the county club.
James Brown, a Rotherham lad who has also played for Barnsley, got released as did Mosun Hussain, who leaves Yorkshire Academy's squad despite playing for England Under 19s and scoring runs for Yorkshire County Cricket Club's second team in 2016.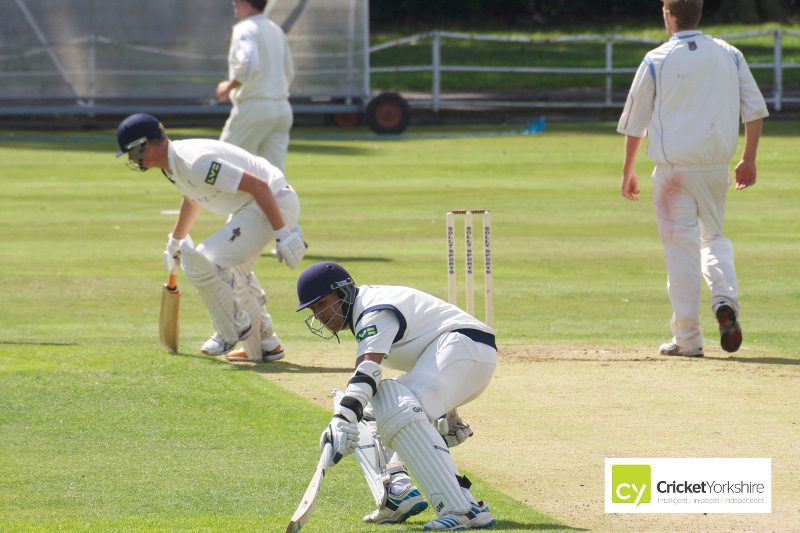 Of Hussain, Damms said: "Unfortunately, he didn't quite make that transition so hopefully Mosun can challenge somewhere else."
Of course, it is the harsh reality of the stepladder to professional sport that a coach must make the tough choices but that is balanced by seeing how existing and new cricketers state their case on and off the field.
Damms thinks the Yorkshire Academy squad for 2017 may end up being younger than previous years with the decision to sign the lads who stood out at the Bunbury Festival.
Harry Harding, George Hill, James Wharton, Dominic Leech and Vikram Shama may end up being household names we all recognise in years to come but for now, they are starting a journey with Yorkshire Academy and are prospects for the future.
The experience of involvement in Yorkshire Academy is more comprehensive than just what they can achieve in the nets or out in the middle, as Damms explains:
"It's an educational process. This is what we expect of a Yorkshire cricketer. Once we feel that's taken place, they can go back to their clubs if they decide to play and it's up to them to stand on their own two feet."
That may well be where allrounder Matthew Waite is currently having captained Yorkshire Academy last year, hit an unbeaten century for the seconds at Market Harborough before breaking into Yorkshire's first team with 19* and 1-6 against Glamorgan in the T20 Blast quarter-final.
Waite leaves Yorkshire Academy and has signed for York for 2017 and will be aiming for additional Yorkshire appearances in the Royal London One Day Cup and NatWest T20 Blast, alongside his commitments with York.
Competition on the fringes of the Yorkshire Vikings is intense with Matthew Fisher (below) looking to put injuries behind him and Ryan Gibson, Ben Coad and James Wainman, all Academy graduates, pushing for first-team cricket.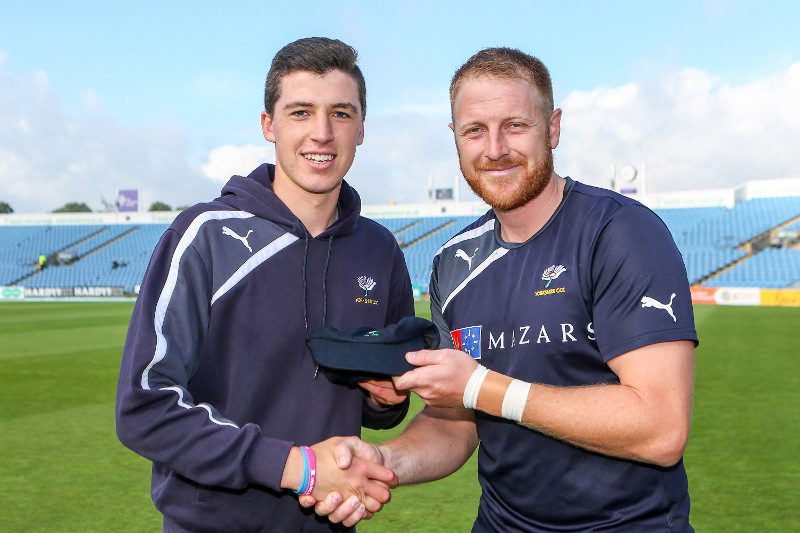 On which note, it must be satisfying from a coach's perspective when lads they have mentored for years make that elite level and represent their county in professional sport?
"Absolutely. It's what excites us. It's what gets you up in the morning to keep turning up and helping these lads. We say it's not just about developing the cricketer but also developing the man."
For Damms, making it as a cricketer is not only what the coaching staff at Yorkshire County Cricket Club is there to help facilitate for Academy cricketers but as he puts it:
"You've got to make it as a human being…whatever they go into as long as they're successful and happy, we feel we've done our jobs. Ideally, it would be to play cricket for Yorkshire and England."
A Yorkshire Academy captain for 2017 hasn't been chosen yet and though we're only at the start of December, those demonstrating leadership will be duly noted in the coming months whether that's for their cricket as well something else related to the role model of skipper such as public speaking or media commitments.
At this stage of a cricketer's career in the Yorkshire Academy cycle, an appreciation for tactics is just part of the maturity needed as a young captain.
According to Damms, they have to to grasp that ingredient of experimentation; coaches might need the captain to try a bowler at a particular point of a match to see how they stand up under pressure whether or not they are the obvious choice.
Trying to engender team spirit is part of the process alongside the undisputed fact that everyone is competing against each other and how individuals respond to that tells its own story.
**Alongside league action, Yorkshire Academy are also the current JP Plant Yorkshire Leagues Knockout Cup holders and start their defence against Wakefield Thornes on 1 May.
Latest posts by John Fuller
(see all)