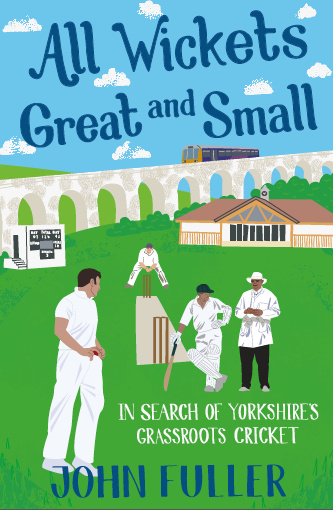 My debut cricket book, All Wickets Great and Small, published by Pitch Publishing is available to buy via Amazon.
For an introduction to the book…read on…

Winner of the JM Kilburn Cricket Writer of the Year Award 2016.
Here's a selection of book reviews…
"Certainly recommended. Fuller is certainly the right man to do this. It is written in an engaging conversational style. I was left wanting to know more. Reading it would be a useful exercise for every single one of the secretaries of every one of our 6,500 cricket clubs." –-CricketWeb.net

"Fifteen from '16 – the best cricket books of the year. Bags of that recognisable Yorkshire characteristic – pride. John Fuller spends a summer traversing the county to watch and reflect on the game, its glorious past and its problematic future, in 23 vignettes." —David Hopps, ESPNcricinfo.com

"Amid the lighthearted and descriptive elements, with Fuller displaying an excellent turn of phrase, there are plenty of serious elements as he discusses key issues affecting the grassroots sport." — Chris Waters, Yorkshire Post

"A one man odyssey through the more picturesque, entertaining or downright strange backwaters of Yorkshire Club Cricket. We visit a variety of clubs selected at random and get a charming first person account of the club, ground and – most importantly – the people who keep the clubs going." –White Rose Forum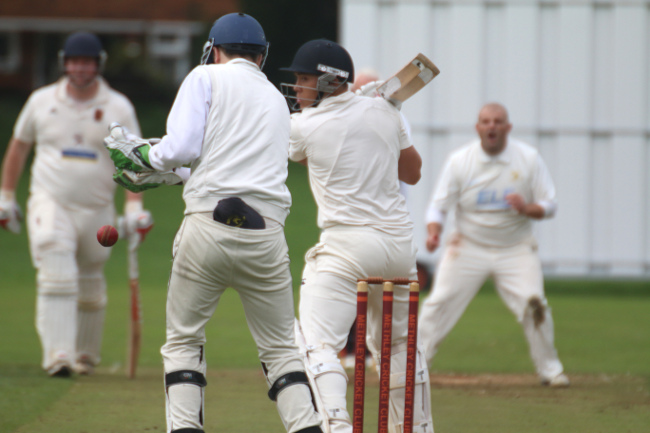 By way of introduction, vicars smacking sixes, the resurgence of Park Avenue, disability cricket, women's cricket and the allure of Scarborough are just some of the remarkable stories within its pages.
Naturally, players, umpires, scorers, tea ladies, groundsmen and coaches all take centre stage.
You'll learn a lot. You'll be surprised. You'll discover new places to visit and you'll come to realise I can power through an impressive volume of tea and cake.
All Wickets Great and Small will be the only cricket book you'll need to buy this year.
There, I said it. It's far more than the nuts and bolts of who played who and what happened in each innings. In fact, that barely figures.
Instead, this is about the people and places across Yorkshire, the issues affecting recreational cricket right throughout the land and forthright views on the challenges and conundrums for cricket clubs everywhere.
If you have a fondness for the articles you read on this website, you'll love this cricket book.
At last count, 115 cricket clubs had a mention in the book so if it's a sense of what Yorkshire cricket is about, look no further…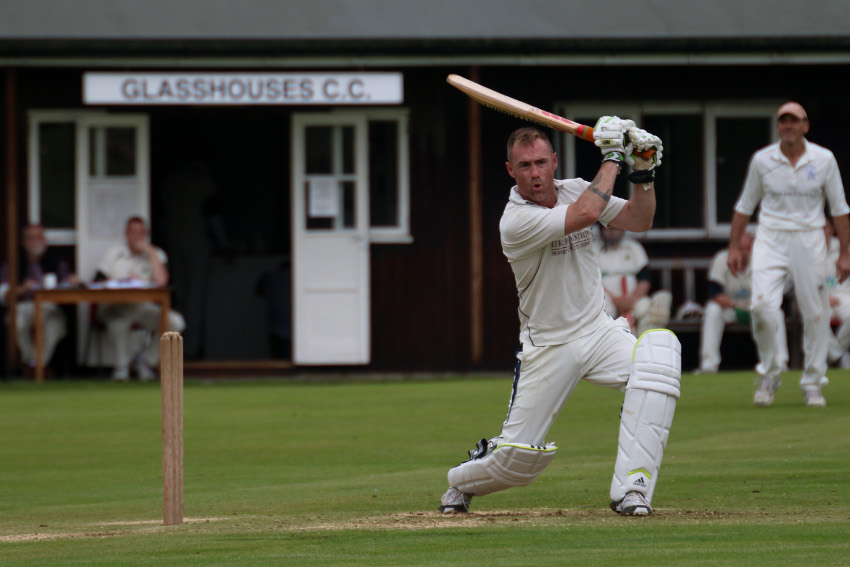 **Here's a taster of the cricket grounds I visited:
Park Avenue, Bradford
West View Rise, Paddock
Galphay Road, Studley Royal
Middleton Avenue and Denton Avenue, Ilkley
Weetwood, Leeds
Lock Lane, Altofts
St George's Road, Harrogate
The Retreat, York
Intake Road, Undercliffe
Old Guy Road, Queensbury
Bolton Bridge, Bolton Abbey
Newsham Road, Thirsk
Harewell Close, Glasshouses
North Marine Road, Scarborough
13 Clubs North of Leeds
Sandal Hall Close, Walton
Barnsley Road, Wakefield
Bragg Lane End, Wrenthorpe
Wakefield Road, Lightcliffe
Carleton New Road, Skipton
Poplar Avenue, Townville
Little Church Lane, Methley
Sands Lane, Dewsbury
HOW TO BUY COPIES?
All Wickets Great and Small costs £9.99 on Amazon: https://www.amazon.co.uk/All-Wickets-Great-Small-Yorkshires/dp/178531162X