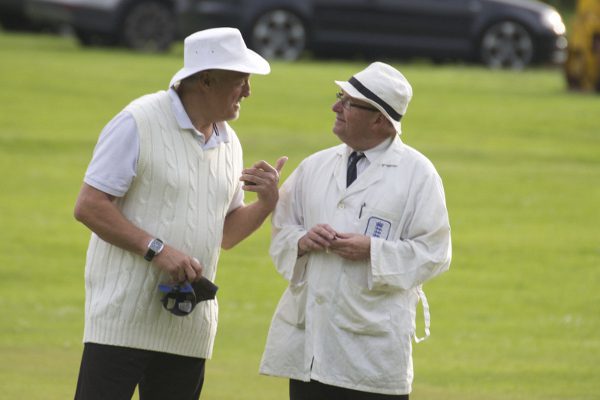 What do we all think of the news that Marylebone Cricket Club (MCC) are to trial a series of measures from 2017, aimed at stamping out bad behaviour in cricket?
MCC Universities (such as Leeds Bradford MCCU based at Weetwood), leagues and clubs will be invited to get involved this summer, to offer crucial feedback from their matches.
The England and Wales (ECB) already has a Code of Conduct (with four levels) from which this new MCC collection of sanctions has been derived.
What is notable is the breadth of ideas that include removal of players from the field and penalty runs.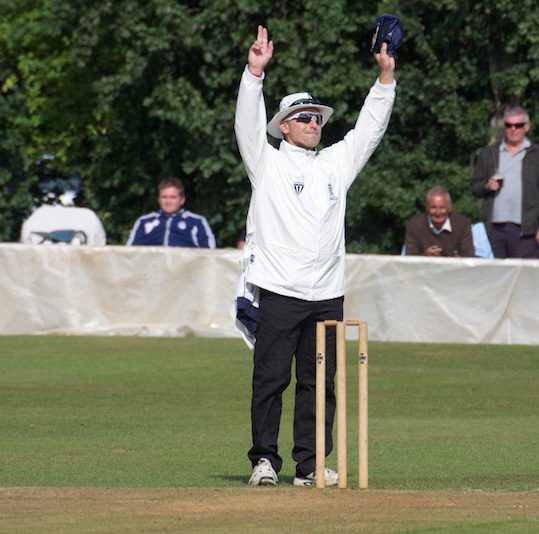 Take the worst (Level 4) offence – which would be for:
(a) threatening an umpire or referee;
(b) physical assault of another player, umpire, referee, official or spectator;
(c) any act of violence on the field of play;
(d) using language or gesture that seriously offends, insults, humiliates, intimidates, threatens, disparages or vilifies another person on the basis of that person's race, religion or belief, colour, descent, national or ethnic origin, age, disability, gender, sexual orientation or background.
These instances, it needs to be said for context, don't happen every week. They're rare flashpoints but five matches last season were called off in the UK due to outbreaks of violence which is staggering, even if that constitutes the tiniest fraction.
A previous trial in New Zealand where umpires showed misbehaving players a red or yellow card has been shown to reduce the number of incidents of poor behaviour.
Under the MCC scheme, such a serious breach of the new Code would be dealt with by any one of these suggestions:
Player is sent off the field for the remainder of the match. If he refuses to go, the captain will be warned that it would constitute a refusal to play.
Additional 5 run penalty and report.
If it is a batsman who committed the offence, he is Retired out; and if 9 wickets are down, his team are all out.
Umpires instruct captain to remove player, or vice-captain/senior player if it is the captain who is the offender.
This seems to be a well thought through trial using grassroots cricket to see how teams, clubs and leagues manage the tricky issue of discipline with more tools at their disposal.I can tell you now, no-one will want to be the first cricketer in the UK to be shown a red card by an umpire.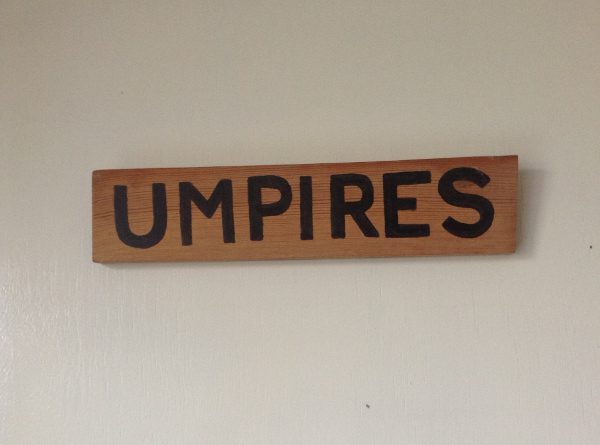 It's refreshing that the game's lawmakers are doing this as part of a comprehensive update on the laws in 2017 (last changed in 2000) which would also consider the likes of the switch hit and size and depth of bats to name but a couple.
Law 42.18 concerning players' conduct would be where some of the more radical steps could be taken.
The MCC, in their re-draft consultation paper for 2017 Code, acknowledges that reports of misconduct are on the rise and that the captain has limited impact in controlling his/her team.
The document asks a question, in each case, followed by the reason for change, the reason for it to remain the same and what the MCC Laws sub-committee recommends.
If all of this sounds a bit dry, the ramifications for the game, as we know it, are actually substantial. It's particularly so with the emphasis on the umpires to have the disciplinarian teeth to take strong on-field action.
Make no mistake, if this is shown to work and ultimately becomes enshrined in the rules of cricket, the players will think twice about mouthing off, questioning the umpire and generally acting like a prat.
How each league or team interprets these proposals will differ and existing discipline panels across league cricket already meet regularly to deal with incidents.
A quick look at the Bradford League shows there were eleven cases between August 2014 and the same month the following year. It's a credit to them and their transparency that the information is all made public and accessible online.
The Bradford League has clear guidelines that illustrate the level of offence, the punishment and what happens for a repeat. It can include a ban from playing and a fine for the club.
That, of course, is retrospective action and the ability in future for officials to effectively alter the fortunes of a club, in a live game, if a key bowler has a threatening tantrum will be watched closely by all sides.
Umpires, you suspect, are about to have even more to think about, out in the middle, in real-time.
Just to give you one example of how things got out of hand and how they were dealt with. Back in 2014, a second team Division Two match between Spen Victoria and Hartside Moor was abandoned. That led to a Spen Victoria cricketer being banned from all cricket for six months.
Experienced umpire Philip Radcliffe, who's a director of the Yorkshire Cricket Board, chairman of the Bradford branch of the ECBACO and treasurer of the Bradford Junior League, feels there is a need for the Laws to tighten up on Player Discipline (Law 42) and the Spirit of Cricket.
In his view though:
"I don't think it will be any different to what an umpire has currently to decide on. The facts will be before him. In the current and proposed laws the captains are responsible for spirit of the game and the umpire has to decide whether it is fair or unfair."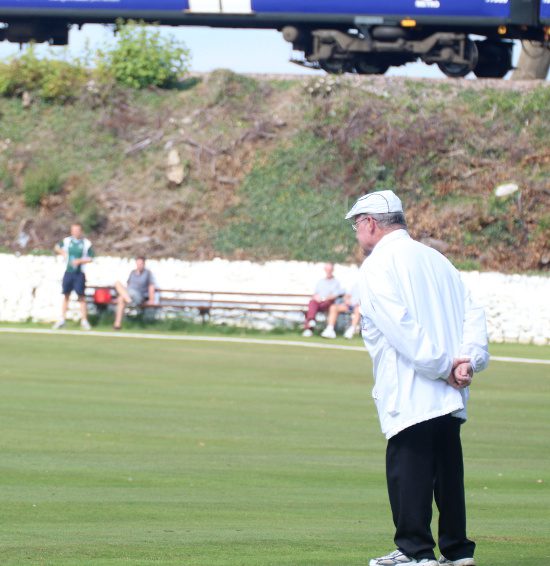 So, one clear question that has yet to be decided is whether more stringent action needs to be taken or do existing disciplinary systems work well enough?
Ok, so that's the broad strokes but how about some experience from umpires and leagues as to what they think of the trial and their own experiences?
From those I've asked, there is a legitimate question around whether it will make any noticeable difference but then, that's the purpose of a trial.
Here's Mike Linwood, an experienced umpire who officiates in the York District Senior League:
"I think they are unnecessary, would lead to more arguments and opportunity for inconsistency in decisions and I don't see that being sent off (or the threat of being sent off) would stop any incidents any more than points deductions, suspensions etc. What is required is strong umpiring, captaining and then support from the league concerned."
Meanwhile, Terry Bentham who Is Chairman of the South Yorkshire Cricket League (SYSCL), makes the point that in his league, in the last few years, umpires have had the ability to award penalty runs against those who dispute decisions out in the middle or use bad language.
Apparently there was an incident last year in the SYSCL where an umpire awarded five penalty runs in two consecutive balls for bad language that was heard on the boundary.
Ultimately, much will come down to individual interpretation in situations that flare. Terry identified a sliding scale as to what umpires are prepared to put up with:
"Some umpires, sad to say, have high tolerance levels and do not act in such cases and I feel the same will happen when we have the yellow and red cards."
Though, in the spirit of experimentation, he'lI be asking the SYSCL committee for them to take part in any trials, perhaps in their top two divisions.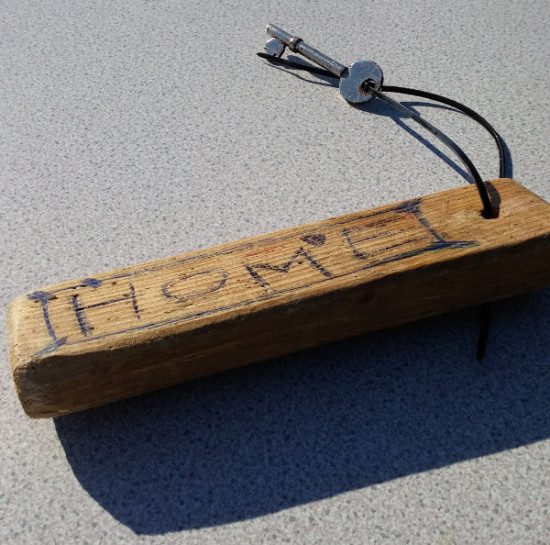 Across the country, views will differ but the data gleaned from this experiment can't help but inform that debate.
In the Nidderdale League, Graham Hyde is honorary league Secretary and has never seen an incident that would warrant a red card or sin bin. The odd five penalty runs has been awarded but this has been for running on the wicket rather than any behaviour issue:
"Unless someone can give me some reasonable arguments for the introduction of a red card I can not see them being employed in the Theakston Nidderdale League."
But, just occasionally, things get seriously out of hand on a cricket field. There were two instances last year in Yorkshire that seem extraordinary but happened all the same.
In the Dales Council Cricket League, Farsley Thirds against Crompark was called off after a fight broke out.
It was around the delicate issue of requesting an Asian cricketer speak English, so that everyone could reasonably understand what was being said.
The second incident happened at Dewsbury where an umpire's decision was questioned, presumably in fairly outrageous terms, as the umpire had enough and drew stumps.
Both sides patched up their differences and continued to finish the innings without an umpire but there was no second innings played.
**Thanks to Brian Sanderson of the Cricket Heritage Blog for his insight.**
Chris West, President of the Darlington Building Society North Yorkshire & South Durham (NYSD) ECB Premier League, revealed that senior UK leagues have operated similar systems to the MCC proposals for a few years.
The Derbyshire Premier have long had a 'caution' system (yellow card in football) while the Liverpool Competition have a similar arrangement.
As for the NYSD, they already have both a 'red' and 'yellow' system that has been in place for almost a decade now, that Chris believes have met with broadly positive results:
"As well as the caution, umpires in the NYSD can dismiss a player from any further participation in a game. Incidentally. I would stress we do not use the words red and yellow, neither are cards brandished."
Matt Summerhill, who serves on committees of the ECB Yorkshire South Premier, South Yorkshire Senior Cricket League and Yorkshire & Derbyshire League, believes responsibility should lie with the captains and worries about umpire recruitment:
"My greatest concern is that it places even more pressure on the umpires and that could inevitably lead to people not wanting to take it up. Leagues all over the country are struggling for numbers and I can't imagine this would buck the trend."
From my point of view, it's intriguing that the potential law changes are being considered from the ground up. Of course, players, clubs and leagues must be as emphatic as possible around ill discipline.
Stopping cricketers from playing and attaching a financial penalty to the club are both reasonable existing measures that will make anyone think twice about their conduct.
Yet, there is also a strong case to say that much of how amateur cricketers behave is influenced by the professional game – which also really needs to get its house in order.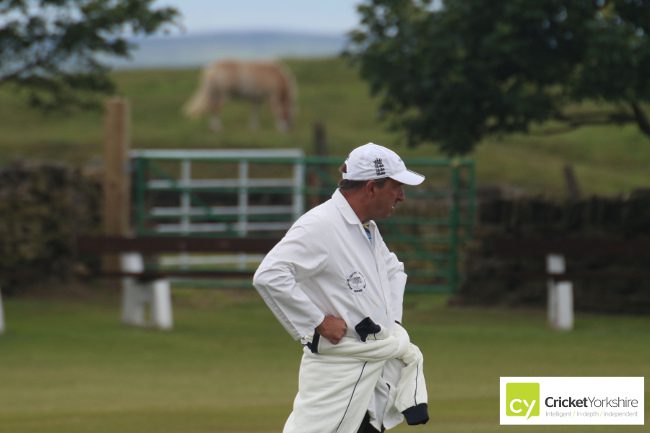 What do you think? I'm very keen to hear from players, umpires, clubs and leagues on Cricket Yorkshire's social media.
Please do share the article if you feel it's worthwhile and get involved with @cricketyorks on Twitter or the Cricket Yorkshire Facebook page.
Latest posts by John Fuller
(see all)