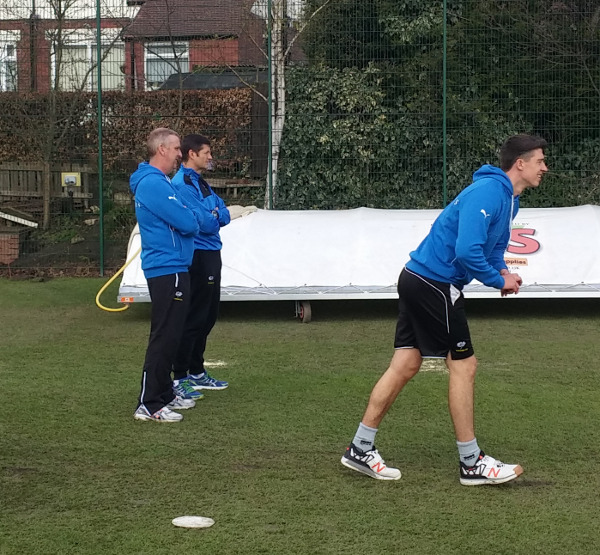 Yorkshire County Cricket Club's Director of Development Ian Dews sits thoughtfully in the North East stand at Headingley, as we ponder the constantly evolving production line of cricketers involved in the county's system.
Dews has been part of the coaching furniture here at Yorkshire CCC for years with a specific remit for the county Seconds and Academy sides as well as scouting cricketing talent through the age groups.
Now hugely experienced as a Level 4 coach (the highest you can achieve in the game), Ian began working with Yorkshire's Academy side in 2000 and became its Director four years later.
His CV as a top-order batsman and spinner in club cricket includes captaining York for ten years while he then joined the Yorkshire Cricket Board and turned out for them too in the Nineties.
This is something of a landmark year for Yorkshire Academy given they won both league and cup before the restructure in grassroots cricket that now sees them compete in the inaugural ECB Yorkshire Premier League North.
Despite the expectation that Yorkshire Academy will challenge for honours at the right end of the table, with promotion and relegation coming into play, there's pressure not to see standards and their league position slip.
For Dews, he's managing players and their expectations at both ends of the spectrum from giddy debutants to those who have been through Yorkshire's pathway and need motivation if not being selected.
As you'd expect, the Yorkshire 2nd XI and the Academy also play a vital role in the rehabilitation of first-teamers getting back up to speed after injury or a slump in form:
"Alex (Lees), whenever he was out of nick, would ask to come and play in the Academy, he would go and dominate and he was ready to go again."
Yorkshire Academy began their 2016 season with a rollicking 117-run win over Driffield to claim all ten league points.
Ben Ainsley (52) and Mosun Hussain (41) led with the bat while James Logan's performance dominated the reply with a stunning seven-wicket haul (7-16).
LISTEN TO THE IAN DEWS INTERVIEW:
Have a listen below as Ian Dews talks to Cricket Yorkshire about talent identification, the role of league cricket and the challenges for Yorkshire Academy.
Latest posts by John Fuller
(see all)