You just never know what surprises life will offer up like a juicy half volley outside off stump.

It had been a rough fortnight combining poor health, helter-skelter travel around the UK and broadband blackout (don't get me started on EE, they have been atrocious) when an email from Mick Pope, Secretary of Wombwell Cricket Lovers Society, popped into my inbox with some good news.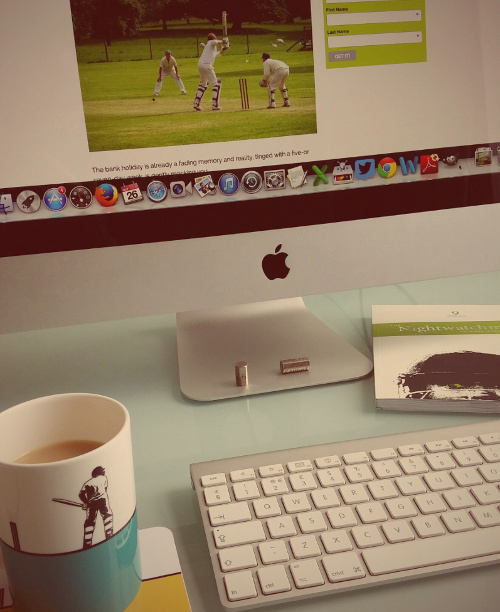 For my work on the Cricket Yorkshire website, coupled with my debut book on club cricket, All Wickets Great and Small, I am absolutely delighted to have won the JM Kilburn Cricket Writer of the Year Award.
Named after the esteemed Yorkshire Post cricket correspondent Jim Kilburn, the national award has previously gone to Stephen Chalke (2015) for his book celebrating the County Championship and Chris Waters (2014), author of the Fred Trueman biography and occupant of the same role at the YP that Kilburn once held
It is incredibly satisfying to be recognised for the growth of Cricket Yorkshire over the past five years. Thanks to all of you, it has grown to an audience of 10,000 followers on social media with tens of thousands visiting the website every month.
Meanwhile, the response to All Wickets Great and Small since it came out at the end of May has been very kind with it rekindling memories of grounds for some, promoting over a hundred clubs that feature in its pages and encouraging cricket fans to pick out some new places to get to know.
I somewhat slip between the conventional cracks, if I can put it that clumsily, given I am not a county reporter and my focus on grassroots cricket has deliberately carved a niche; but one that nevertheless garners little attention.
This specialism doesn't lend itself to be nominated for cricket writing plaudits so to be chosen for an award by the Wombwell Cricket Lovers Society means a great deal.
The Society was founded in 1951 and members meet fortnightly (sometimes weekly) on Thursday evenings at 7.45pm between the end of September and the end of March in the Ardsley Oaks WMC, near Barnsley.
I know they'll appreciate a  membership nudge so It's £13 for an adult to join and the 2016 winter programme of speakers includes England Assistant Coach Paul Farbrace as well as past and current Yorkshire captains in David Byas and Andrew Gale.
Incidentally, if you'd like to say hello over winter then I'll be doing a Q&A at Wombwell about Yorkshire cricket on Thursday 19th January.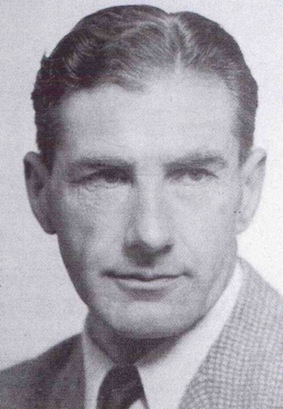 (By Source (WP:NFCC#4), Fair use, https://en.wikipedia.org/w/index.php?curid=38283648)
—
Though I know of Kilburn by reputation, I will hold my hands up and admit that I've never read any of the journalist's work who was at the Yorkshire Post between 1934 and 1976; something I'm rectifying by getting my hands on a copy of 'Sweet Summers: The Classic Cricket Writing of JM Kilburn,' edited by the fabulous writer, Duncan Hamilton.
I'm one of ten awards that were decided at the Wombwell AGM with the other reflecting the outstanding summer of county cricket that kept us all guessing right up until the final day of the season.

The full list of 2016 winners:

E.H.Umbers Services to Yorkshire Cricket
Ian Dews
(Yorkshire CCC Director of Cricket Development)
Brian Sellers County Captain of the Year
James Franklin (Middlesex)
C.B.Fry Young Cricketer of the Year
Haseeb Hameed (Lancashire)
George Spofforth Cricketer of the Year
Marcus Trescothick (Somerset)
Denis Compton Memorial Award for Flair
Jos Buttler (Lancashire/England)
Les Bailey Promising Young Yorkshire Player
James Logan
Dr Leslie Taylor Best Performance in Yorkshire/Lancashire Matches
Haseeb Hameed (Lancashire)
Learie Constantine Fielder of the Year
Marcus Trescothick (Somerset)
Arthur Wood Wicket-keeper of the Year
Tim Ambrose (Warwickshire)
JM Kilburn Cricket Writer of the Year
John Fuller
(Cricketyorkshire.com and author of All Wickets Great and Small)

So there you go. Cricket Writer of the Year. Something to spur me on through the winter with plenty of ideas and plans coming together for 2017 and beyond.
Latest posts by John Fuller
(see all)