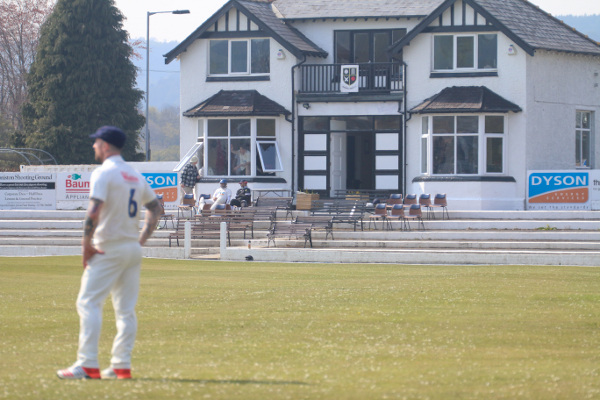 The cricket ground at Wagon Lane, home to Bradford & Bingley, hasn't half seen some extreme weather in the past six months, particularly with the extreme damage caused by the winter floods.
But after a pleasant walk along the Leeds Liverpool Canal, it looked glorious on this sizzling May afternoon where the Bradford & Bingley 1st XI were taking on Cleckheaton.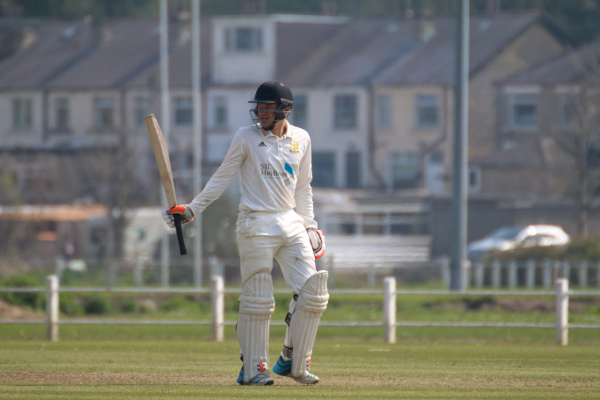 The home side were batting and I arrived in time to see Jack Edgar acknowledgement the spectators for his fifty.
He would go on to carry his bat with a classy 114 off 158 balls as Bradford & Bingley racked up 242-5.
There was no shade and no prospect of buying a cricket tea (I did look, as you'd imagine if you know this website well…) but I stuck around to watch a selection of Cleckheaton bowlers put in a shift.
A conversation with two Cleckheaton fans, an amiable couple sat in deckchairs at the rugby club end of the ground, was to be reminded how sociable cricket is on and off the field.
Mrs Cleckheaton CC, I never did ask her name, even offered me a pack of Walkers crisps so we got on famously. Mrs Cricket Yorkshire has a theory that women of all ages like to offer me food and it has yet to be disproved. Long may it continue, I say…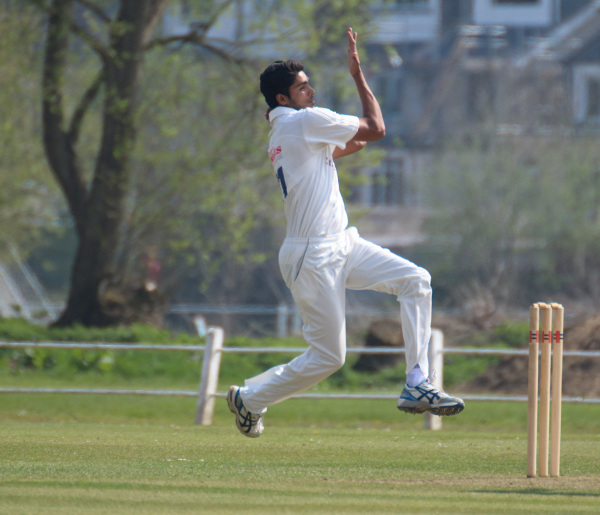 Mohammad Bilawal (2-81) bowled from the end at which the three of us contentedly sat and he had a slender profile and approach to the wicket, a little like Moin Ashraf.
In the baking Bingley sun, Bilawal beat the bat on occasion but was also dispatched for some monster boundaries and his average and strike rate reflect a mixed day at the office.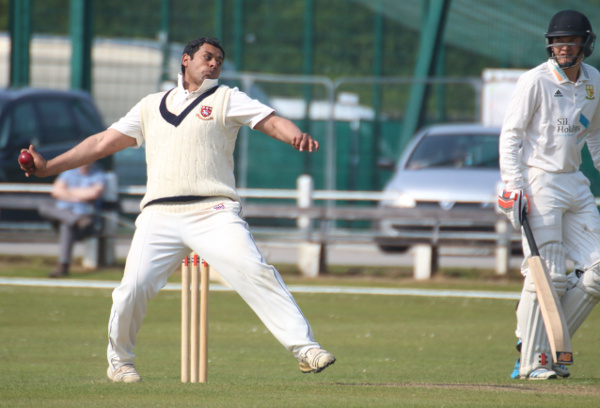 Mohammed Khan's spin (1-62) from the pavilion end fared little better but he must have taken some punishment later on after I'd escaped the withering sun as he looked a constant threat early into his spell.
To be honest, it was just a delight to see Bradford & Bingley Cricket Club back up and running after all they've been through and this was Cleckheaton's first defeat of the season so they'll have better days.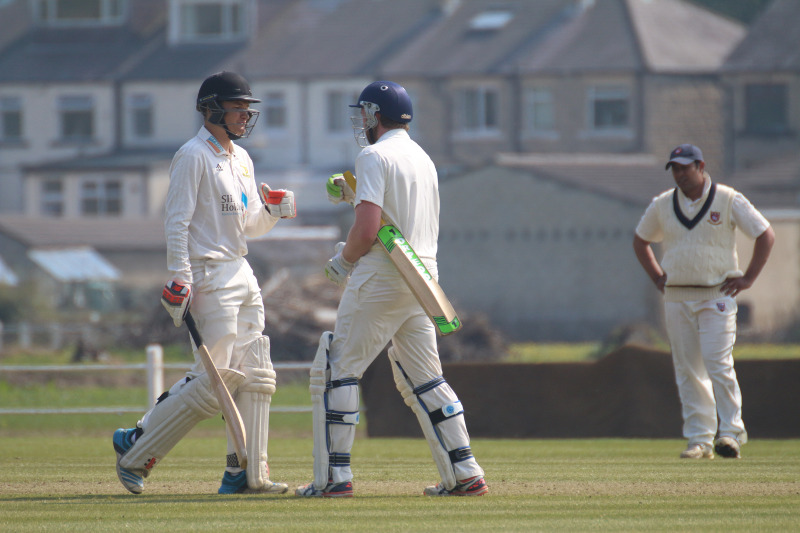 **CLICK FOR BRADFORD CRICKET LEAGUE MATCH PHOTOS**
Ok, this is where you can click round Cricket Yorkshire's photos from the Bradford Cricket League.
All you do, just click the link above. Or THIS ONE!
You'll need to type in your email address to access the photos but joining Cricket Yorkshire's mailing list is the tiniest price for the best club cricket photography anywhere on planet earth. Enjoy!
Latest posts by John Fuller
(see all)