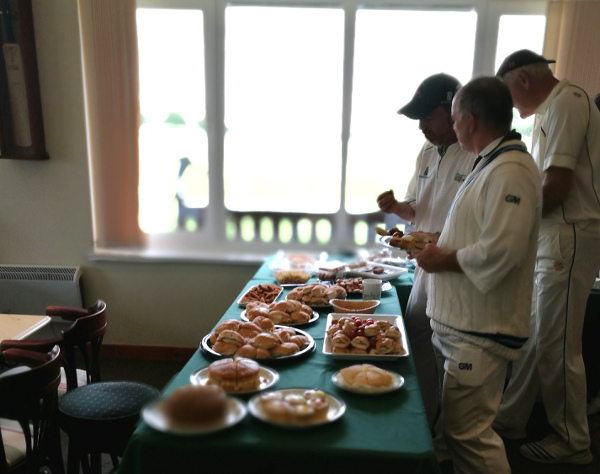 This article on the cricket teas of Yorkshire; a specialist subject of mine was originally published in November 2019
Those of you who are regular readers of Cricket Yorkshire will know that I flag up the quality of the cricket teas around the county during my adventures.
Purely for academic purposes and nothing whatsoever to do with a voracious sweet tooth, I've built an encyclopaedia over the years in my head of those Yorkshire grounds where a satisfying cricket tea complements the action out in the middle.
To sit out on the balcony at Copley with a lemon sponge, listening to the rumble of a train over the viaduct with a canvas of Calderdale greenery as the backdrop is to be cherished.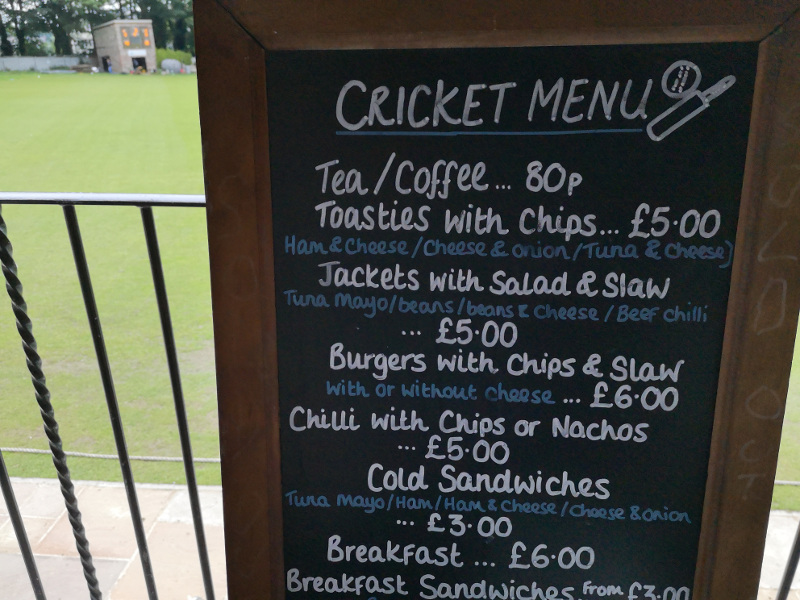 Back in May, I experienced sausages and spin at New Farnley Cricket Club of the Bradford Premier League. Even though rain ultimately wrecked the contest with Cleckheaton, I had time to wolf a sausage sandwich and marvel at the facilities.
It's a very professional operation there from the impressive match programme to the quality of the finish in the clubhouse, a hatch outside serving chips or bacon sandwiches (photo above) with quick access to a mug of steaming tea on a day where the cold crept into the bones.
It's the only cricket club I've ever been to with a restaurant attached (Square on the Lane) so there's a proper menu in the NFCC clubhouse and you could decide to hunker down and lay waste to a lasagne.
I scoffed a variety of cake, inhaled some sandwiches and waddled off, satisfied that I could happily return to New Farnley any time.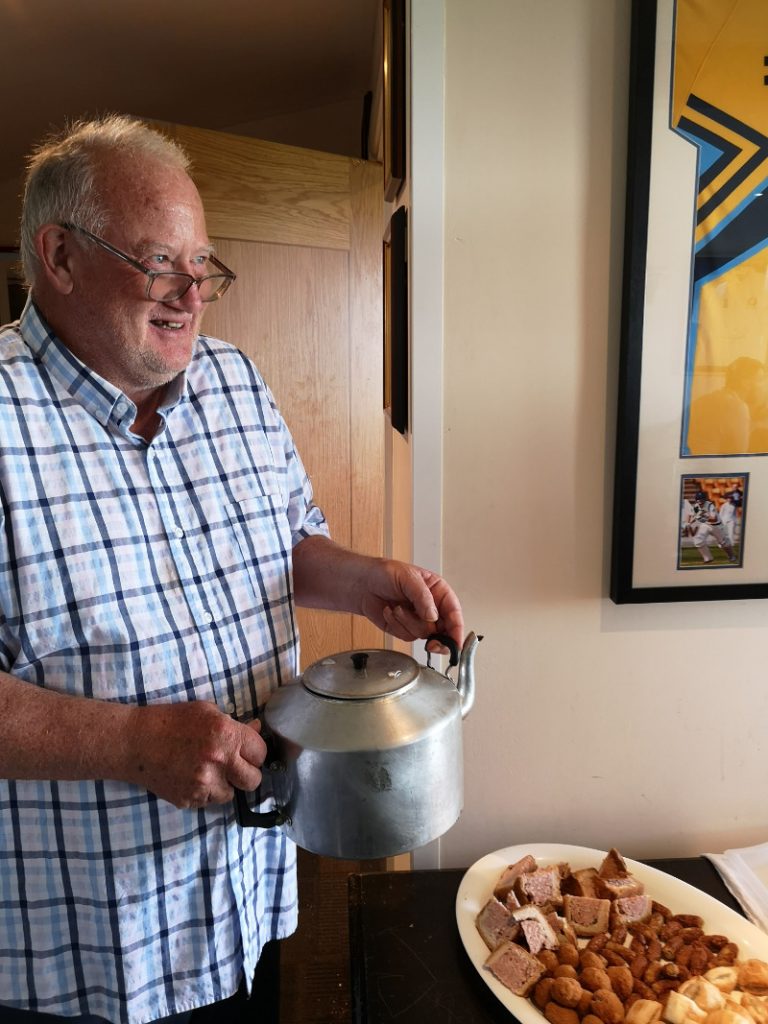 In July, I returned to Queensbury, high above Bradford, to enjoy the epic views and drop off a copy of my cricket book to Neil, the Secretary there, who was ushering out drinks and buttering bread like his life depended on it.
I say this about many cricket clubs in Yorkshire but…if you've never been to Queensbury, you are seriously missing out. Read the article via the link above as it has a range of photos to showcase the place.
While I was there, I was treated to the kind of honour normally reserved for royalty: given first dibs to the cricket tea even before the players.
In some parts this is an unforgivable sin and if you enquire politely about buying a tea, the gruff response feels a little like: Only after the umpires, players, scorers, shoppers, lost tourists and any lingering farmyard animals.
The Queensbury cricket tea is a hearty pitstop in a part of Yorkshire where the temperature can feel like a polar expedition in July.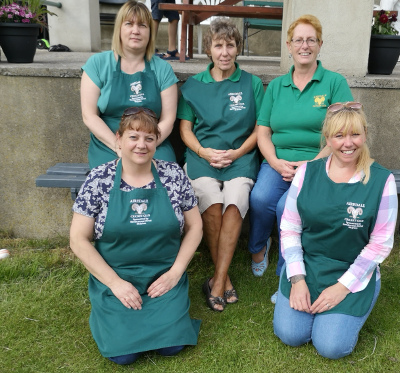 AND THE WINNER IS…..Airedale Cricket Club

But the best Yorkshire cricket tea of 2019? Hard to separate and I've probably missed out loads of clubs and carbs.
Glorious mentions for the cake at Burton Salmon in October. It was a moist victoria sponge that could have propped open a bank vault door. Players sat in the makeshift canteen of a shipping container, powering through a really very good cricket tea.
But Airedale Cricket Club, on the outskirts of Keighley, was a joy for all kinds of reasons – delivering views and showstopper cakes (are you sensing a theme yet?).
I've been fortunate to be welcomed so warmly across Yorkshire this year but the team of tea ladies at Airedale of the Craven League do a right cracking job. That's a technical foodie term.
I took this photo moments before happily sinking my face into this gooey mess.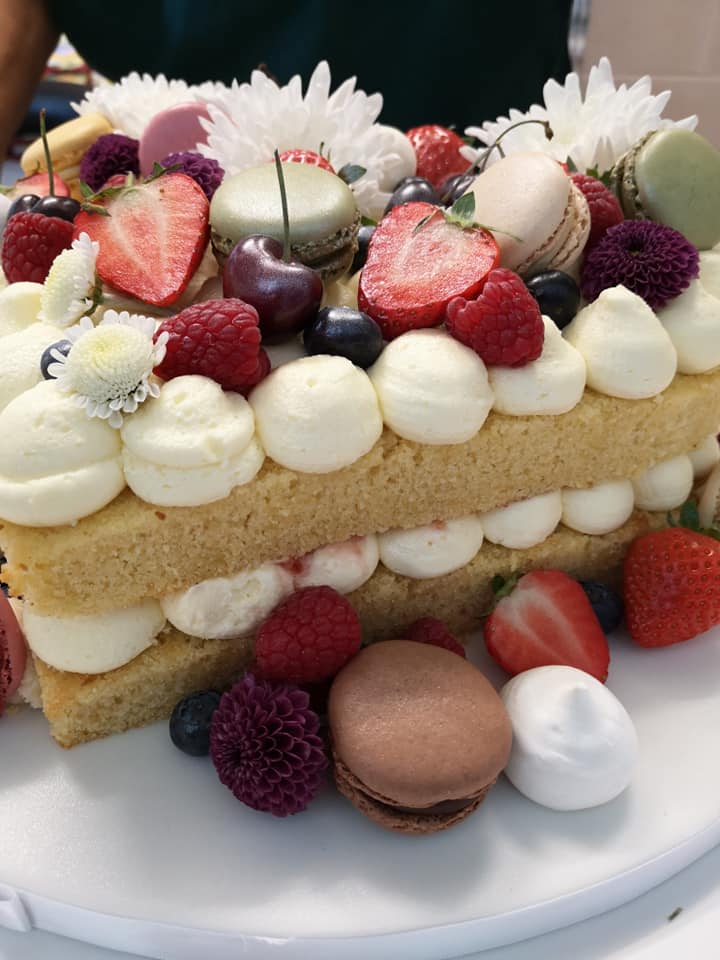 As a final aside, I also returned to the Emerald Headingley stadium for the Yorkshire Premier Leagues Championship Final where Sheriff Hutton Bridge beat Woodlands.
Sue Mulholland continues to be legendary in NYSD cricket circles and with good reason. She is based at Darlington Cricket Club and her services to the stomachs of those at cricket across Yorkshire & Durham deserves an article all of its own.
She serves a staggering amount of delicious home-cooked food (this might sound weird but the egg sandwiches are something else) and none of it would not look out of place in a top hotel.
If you get a chance to go to Darlington Cricket Club next season, it will make your year for the food alone.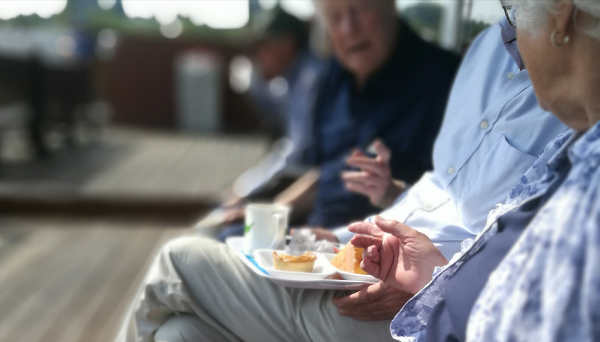 Who does the best cricket tea in your league?

So, there you go, over to you. Where was the best cricket tea of your year? Who does the finest cricket tea in your league?
Get in touch with me to credit those who deserve a mention, I'm @cricketyorks on twitter and leave a comment on the Cricket Yorkshire Facebook page too.
**Gratuitous photos of amazing cricket teas are absolutely accepted.**
Please share this article far and wide using the buttons below – and you can leave a comment for good measure too!
Years of painstaking research has gone into eating my way round Yorkshire and all credit to the clubs that fuel their cricketing armies each week.
Latest posts by John Fuller
(see all)