Buying cricket gifts can be fun to do but also a challenge, whether the person you're buying for plays cricket, watches the game or supports a team.
At Cricket Yorkshire HQ, our cricket gifts guide has now been assembled like a superstar World XI to help you sort your presents with minimal stress.
Sit back, break out the mulled wine or chocolate yule log and have a read. This article will be updated across the year.

**If you buy via the links on this website, we'll earn a small commission, at no cost to you, so you'll be supporting Cricket Yorkshire too. Thanks!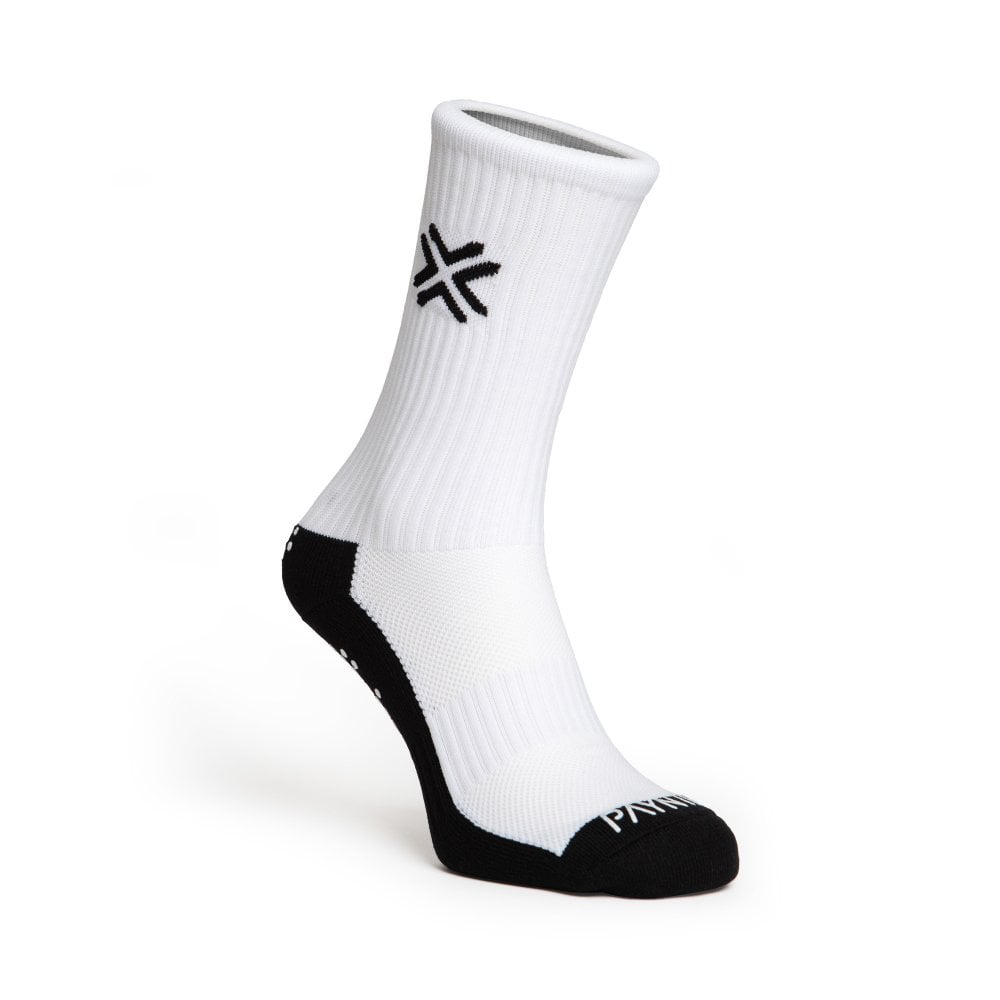 Payntr Performance Grip Socks

Cricket socks might not immediately make the pulse race but gifts for cricket players are allowed to be functional. Ideal as a stocking filler too. Or a present that will get lots of use and won't break the bank.
These white Payntr cricket socks are comfortable, breathable and anti-slips pads for grip as you move are built in.
DISCOUNT: Use YORKSHIRE20 discount code at checkout for 20% off, just for Cricket Yorkshire readers!
Here's more Payntr presents, so you can take advantage of our 20% off deal:
Payntr V Pimples – Stylish non-studded cricket shoes for indoor cricket or as outdoor trainers
Payntr bobble hats (white, black or grey) – Keep the cold at bay and stay
Payntr X RC Sliders (white or black) – indoor or summer footwear to slip on and off
Payntr Sports Water Bottle – Hydration and function (in black or white), what more could you want?
Did you know that Payntr also have an award-winning golf range too?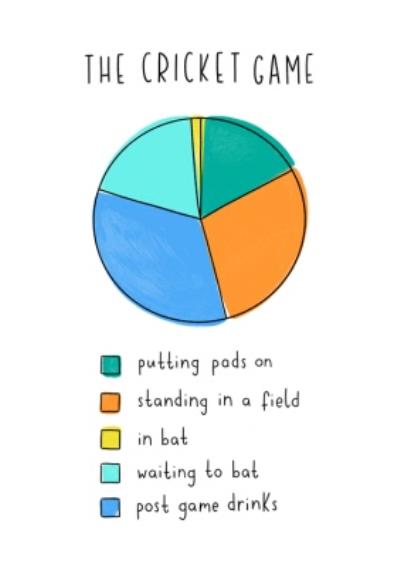 Cricket cards

Personalised cricket gifts can start with a cricket-themed Christmas or birthday card. Moonpig have a strong selection of designs you can customise how you like.
You can send them as an e-card, standard card or giant card.
They don't just do cards either – definitely check out Moonpig's Christmas Gifts – gift sets to festive flowers, luxury to secret santa.
Gift experiences, chocolate and jewellery are among some of the goodies.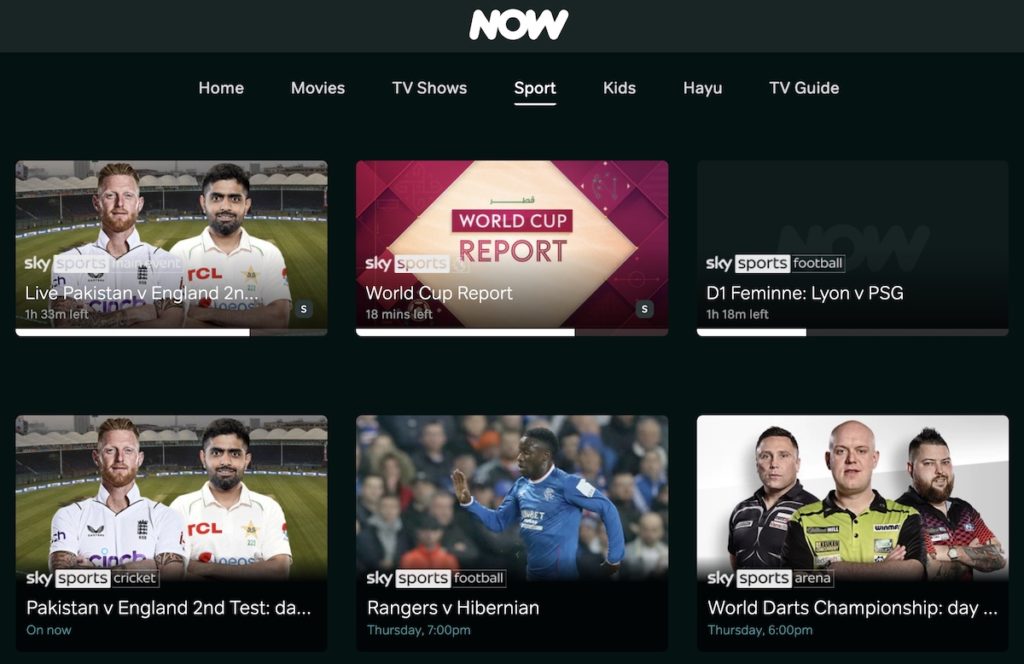 Sky Sports (Now TV)

For years, I have used Now TV for getting Sky Sports as and when I want to dip in. You can buy a day pass (£11.98) or pay £33.98 a month.
With sport on Now TV, you can stream all Sky Sports channels online, with no contract.
Cancel whenever you want. In fact, I'd recommend you pretend to cancel regularly so they offer you cut-price deals to stay!
There used to be gift cards you could buy in Curry's and other retailers but these are largely phased out.
So, gifting Sky Sports for Xmas is a bit trickier – you could sign up and buy a membership then give someone the login/password needed to start it on their TV/device.
Or, just treat yourself…and obviously, there's a lot more on there than just cricket.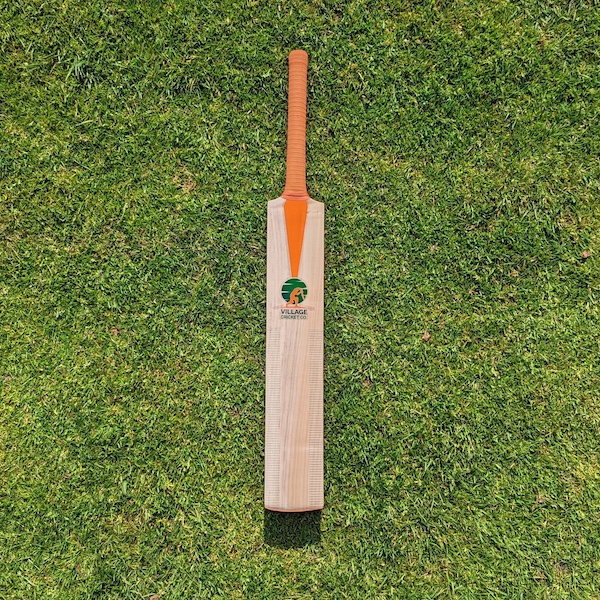 Village Cricket Co Bats

Affordable, well-reviewed cricket bats made of Kashmir willow for under £100? Sounds too good to be true but low-cost cricket gear is what makes these guys stand out.
The Village Cricket Co 2lb 9oz cricket bat comes in a simple shape, long or short handle and ready to play. It includes a 1 year warranty and a free bat case.
For junior cricket bats, they have sizes 1-6 & harrow. (£47-67).
Their cricket pads are just £47 or the cricket gloves (£39) are a great way to equip yourself when all of the kit for junior cricketers or adults can soon rack up.
DISCOUNT CODE: Use CY10 on their website for 10% off too!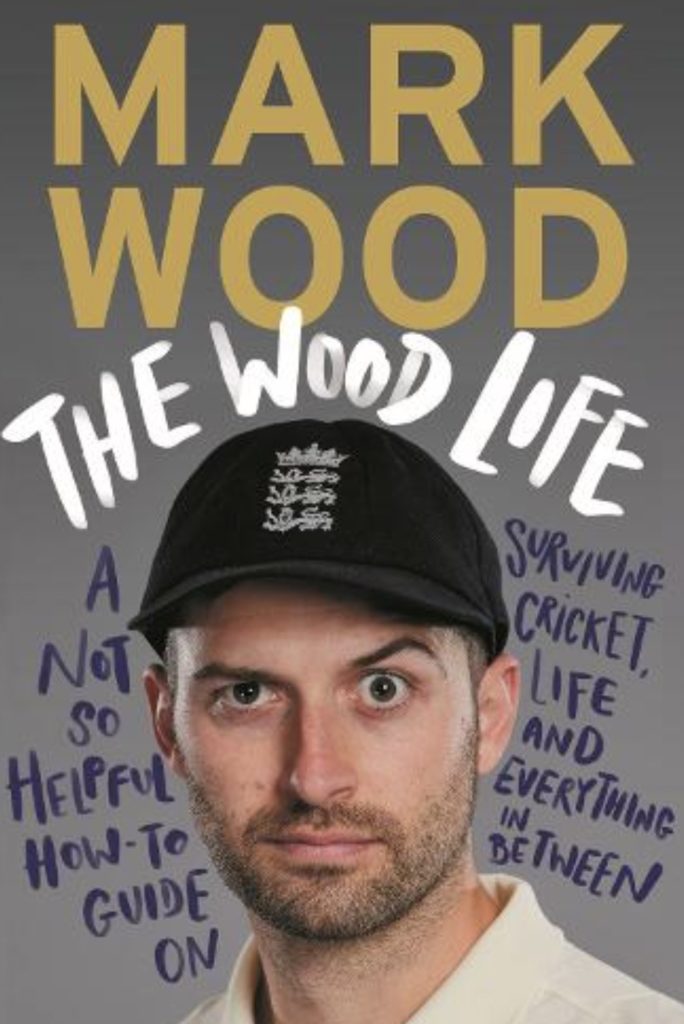 Cricket Books (Waterstones)

Cricket books are a popular all-rounder if you want a cricket gift and here's a title that caught the eye.
Mark Wood's The Wood Life is a look at the life of the fastest bowler in world cricket. From Chester-le-Street to Chennai, waiting rooms to operating tables, get ready for tales of the popular England cricketer every bit as lively as his own rockets.
If you're thinking cricket books, my two on club cricket and the Scarborough Cricket Festival are still going strong.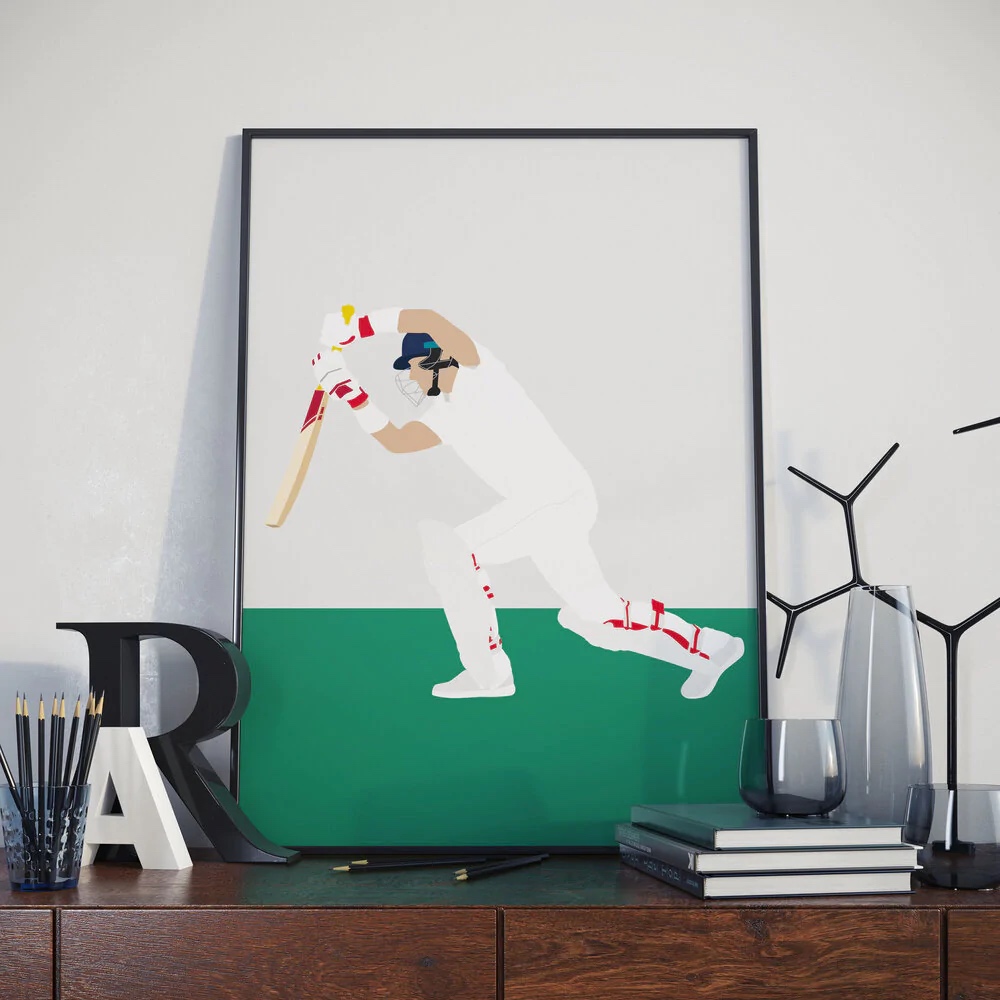 Boot and Ball do mugs, wall art, T-shirts and beer mats. I really like their designs, the minimalist approach has lots of impact.
You can have Joe Root driving for four on your wall as a print, framed print or canvas. They do plenty of cricket from **that** Ben Stokes roar at Headingley to the iconic Jos Buttler run-out to secure the World Cup. They cover a range of sports too but these would look the part at home or at a cricket club.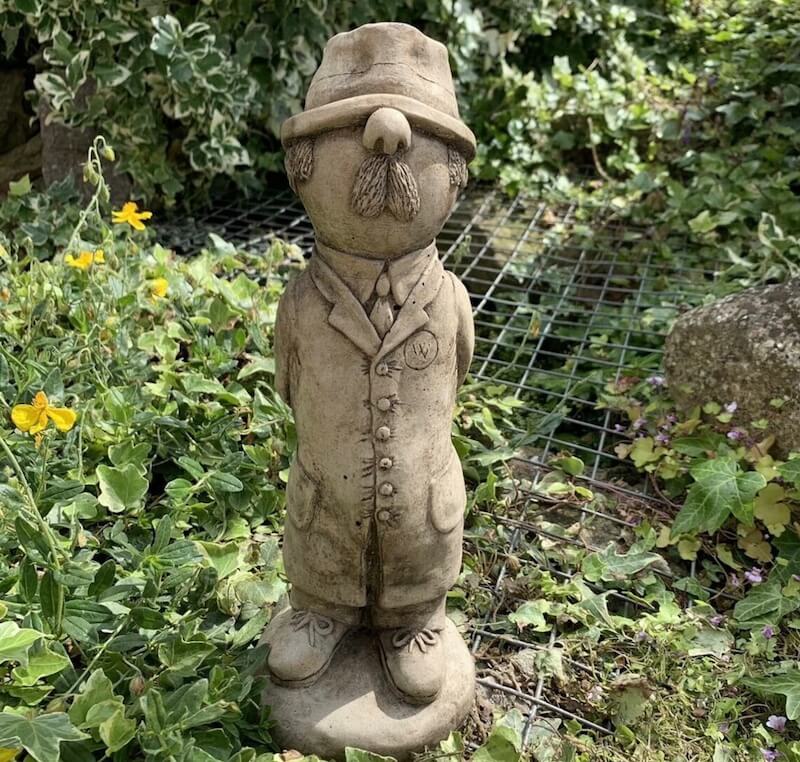 Stone garden umpire
Definitely not one to wrap up and post but who expects to get a stone ornament of a cricket umpire? Thought not.
Handcrafted in their shop with reconstituted stone, apparently it is frostproof and has been treated, leaving an aged appearance.
Insert your own joke about cricket umpires here.
J & L stone ornaments began life in a garden shed in Lincolnshire and they're now one of the largest online retailers for stone ornaments.
So, there you go…a few ideas and I'll add/refresh this across the year so there are always some mainstream and left-field cricket suggestions.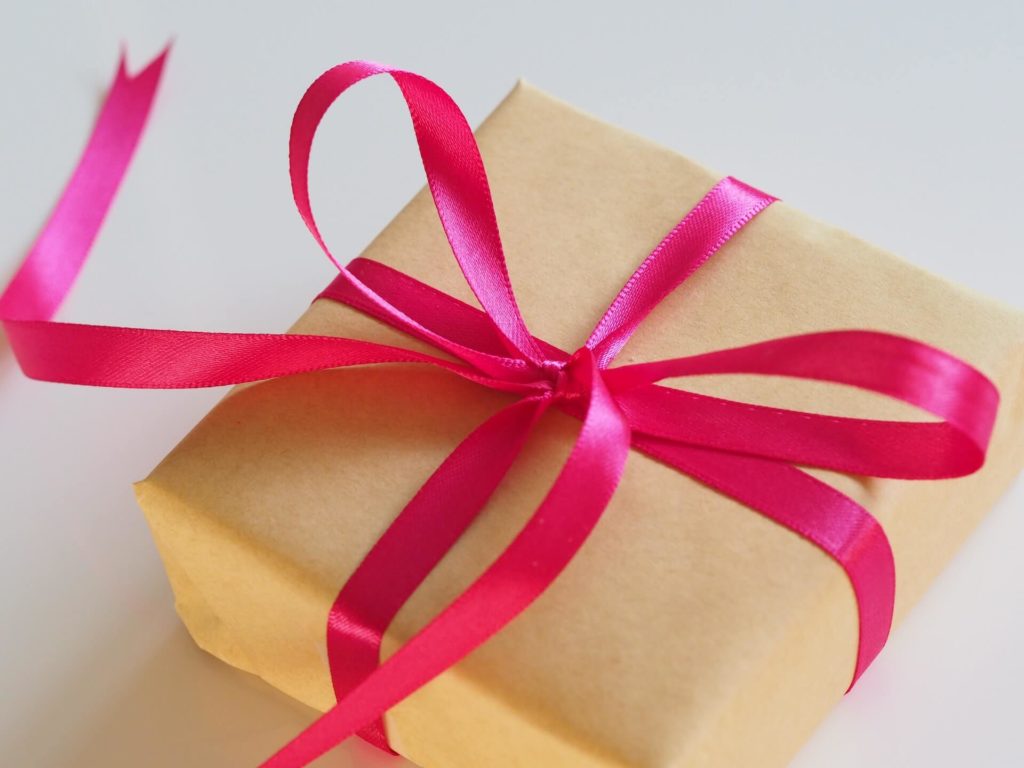 Thought this cricket gifts guide was useful? Please spread the word!
If this gave you some cricket gift ideas or it was a fun read, just click the Twitter and Facebook buttons below to share the article with friends!
Cricket Yorkshire offers up weekly cricket journalism and with any luck, it's introduced you to some cricket-related products to get the cogs turning.
How's your own Christmas shopping getting on? Get in touch via @cricketyorks or Cricket Yorkshire on Facebook. Thanks for reading!
The present image above wrapped in red ribbon is by Jess Bailey – you can check out her work/hire her for photography projects on Unsplash.
Latest posts by John Fuller
(see all)