Sometimes the best cricket experiences are the ones that catch you by surprise. I went along to Airedale Cricket Club, outside Keighley, a month back ostensibly to just watch. 
It's inevitable as a cricket writer that you look for stories everywhere. I can find it difficult to just take in a game without any obligation to tweet, photograph or document. 
I left the camera at home as a pointed sign but the afternoon so captured me that I felt compelled to put digits to keyboard and promote what they're doing.
I'll be honest. The last time I went to Airedale I was still in cricket whites and it didn't entirely win me over. Their umpire persistently no-balled me. Perhaps he was feeling cranky. I took to either bowling ridiculously far back or walking up to bowl.
This time, it was altogether more agreeable. The first thing that strikes you, if approaching the ground on foot, is that you wouldn't know it was there.
A field that shimmers with long grass separates it from the National Trust's East Riddlesden Hall and the busy B6265 above drones with regular traffic.
A meandering lane winds down to the cricket club, it's one of the most attractive cricket grounds you could wish to find; despite being a mere half a mile from a congested, industrial town. 
The nearby road to Bradford is shielded by geography to the extent that the noise doesn't permeate much down here at Airedale. It's one of the downsides of some clubs that the environment is tempered by the thunder of cars and lorries.
From the clubhouse end, there is a wall of trees and angular fields painted across the eyeline; an incongruous leafy panorama that could be a scene from a remote Yorkshire Dales outpost.
It's a local derby with Airedale Firsts at home to Long Lee who are based two miles away in the village of Thwaites Brow. I sit on their wrought iron bench outdoors, decorated with painted white roses and talk to Barbara Cox, Secretary at Airedale.
It is a family affair here with her husband, Trevor, as President and her son, Mathew, is the wicketkeeper-batsman who has just been applauded twice for reaching his fifty. 
The first time had been a little premature as there was a mistaken bye so he had actually been on 49. Barbara's sister is behind the tea-bar and her brother-in-law is also kicking around somewhere while their eldest son, Warren, is the groundsman. 
You get the picture. Families have always been intertwined in cricket as long as the game has existed.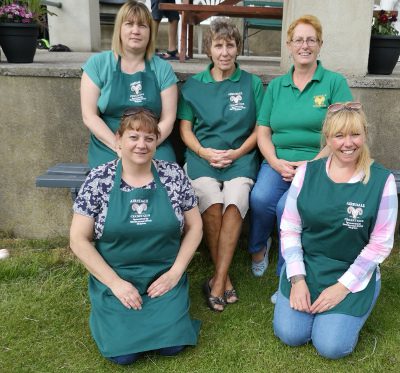 We get to dissecting my favourite subject: cricket teas. They take it seriously here with a rota in the clubhouse and are in line with the league average cost of £3 per person.
I lob Barbara a juicy half-volley of a question and she clubs it effortlessly for four: "I think we do the best teas in the (Craven) League. Most teams will say that to us. Last time I did it, we bought some mini Yorkshire puddings and had a sausage in each!"
Players and their wives and girlfriends (or mothers) get involved too and when some of their Asian contingent are on tea duty, Airedale CC is treated to a biryani with raita and samosas. It's not just the landscape that is so diverse here in Yorkshire, it's the cricket teas.
Happily, the same used to be the case when I was at Shipley Providence in the Dales Council Cricket League. You wouldn't think a steaming hot curry with a garlic nan would hit the spot after 45 overs but does it ever.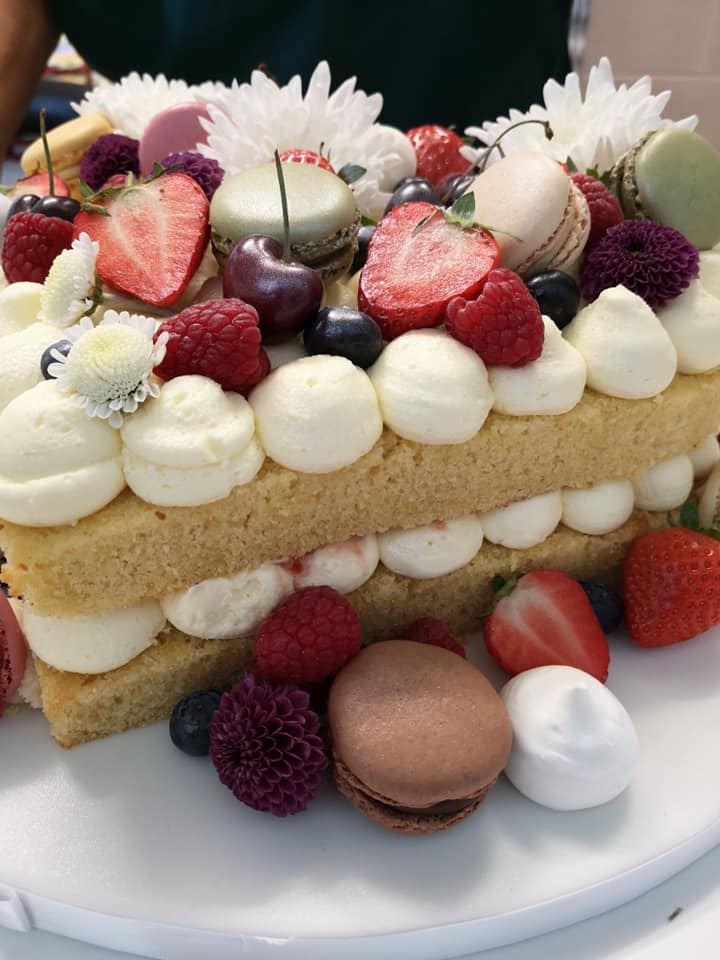 When it gets to tea, there is a star of the show made by Donna who runs her own cake business. It is a jam sponge piece-de-resistance tumbling with fruit and macarons. That second slice was calling to me but we had to push back dinner at CYHQ.
If you are a regular reader on Cricket Yorkshire, you'll be well aware I can talk the talk about a wide array of cakes. A victoria sponge can be as mouth-watering as a well-poised cover drive after all. Yet, I will be hard pushed to have a better cake anywhere in Yorkshire this season.
I end up talking to pretty much everyone, drinking a lot of tea and vowing to come back before too long.
It's important to celebrate these pockets of community spirit in cricket as they're a culmination of hard work and dedication. You'll get a good welcome at Airedale.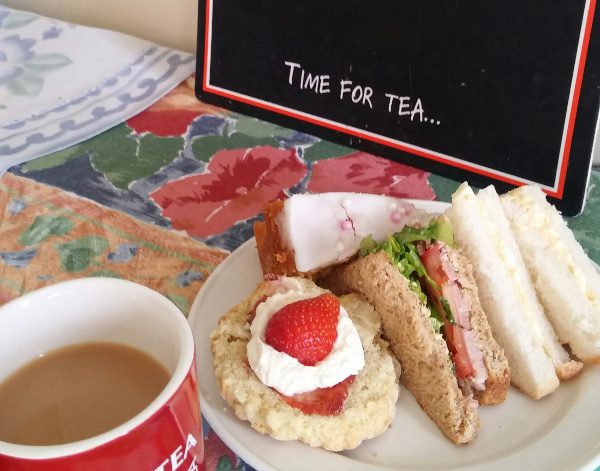 COMMENT BELOW: WHO DOES THE BEST CRICKET TEA IN YOUR LEAGUE?
There isn't a cricket tea award in the Craven Cricket League which seems a shame or Airedale might be up to their eyes in trophies by now.
But, leave a comment below on which club does the cricket teas you've sampled and what's their speciality? Thanks to Airedale Cricket Club for their hospitality.
Latest posts by John Fuller
(see all)