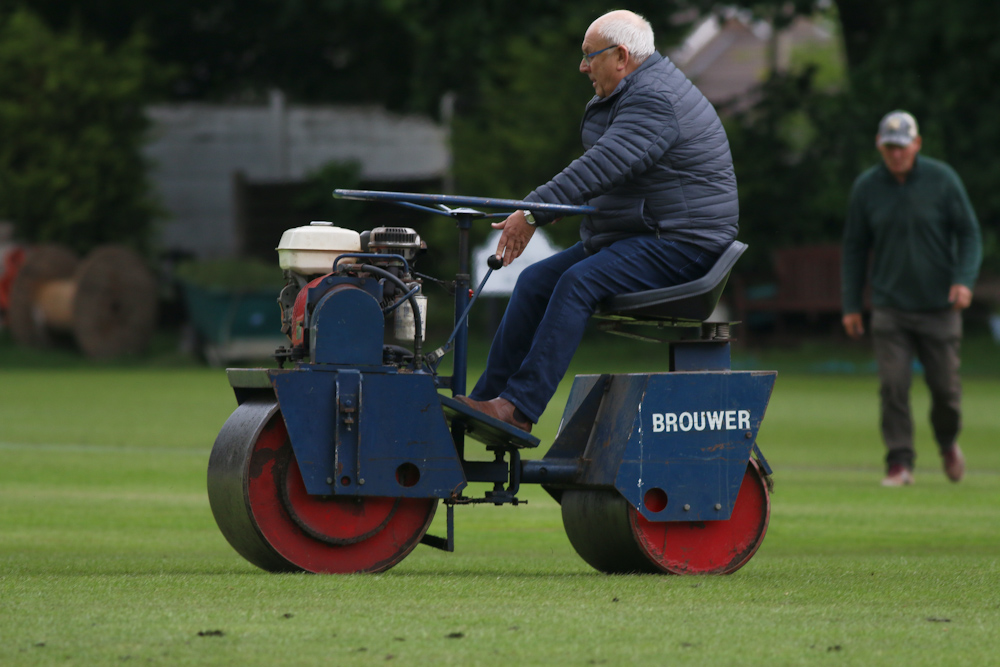 The BBC forecast for New Farnley 1st XI's Bradford League game at home to Cleckheaton hinted at overcast skies with a deluge promised after 4pm. It was on the money.
To arrive at the Barry Jackson ground on Lawns Lane in the leafy village of New Farnley is to be struck by the enormous trees surrounding the cricket on all sides.
At the far end, the tall white sightscreens bought from Yorkshire County Cricket Club were being towed into position by the groundsman who predicted his strip would take spin later.
It's worth asking him what the lottery numbers are, that's all I'll say…
With the squads playing football and teasing out the knots from tight hamstrings, we settled into New Farnley's modern and attractive clubhouse, glancing at twin giant flatscreens showing the World Cup and then outside to keep an eye on proceedings.
With many matches starting at 1pm, it's amazing how difficult it can be to buy lunch at a cricket club.
No such problems here with a fine selection at Square on the Lane. Collecting steaming mugs from the hatch outside and doing my level best to stain trousers with ketchup-smeared sausages, we opted to do a lap of the outfield.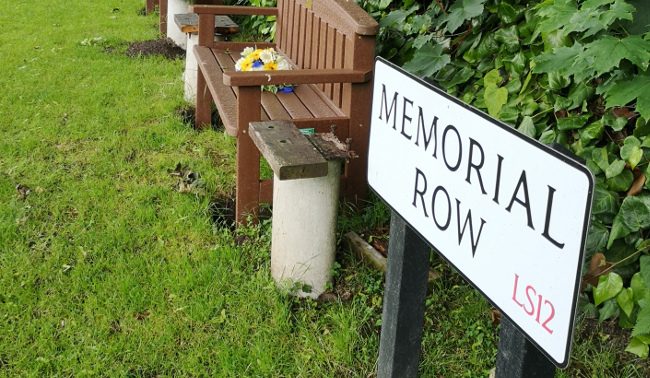 On the far side to the clubhouse is Memorial Row with benches dedicated to those who have passed on and I liked the street sign announcing this part of the ground.
The cricket got underway on time at 1pm despite grey and grizzling clouds and the kind of glum light that suggests a wild storm is a whisper away.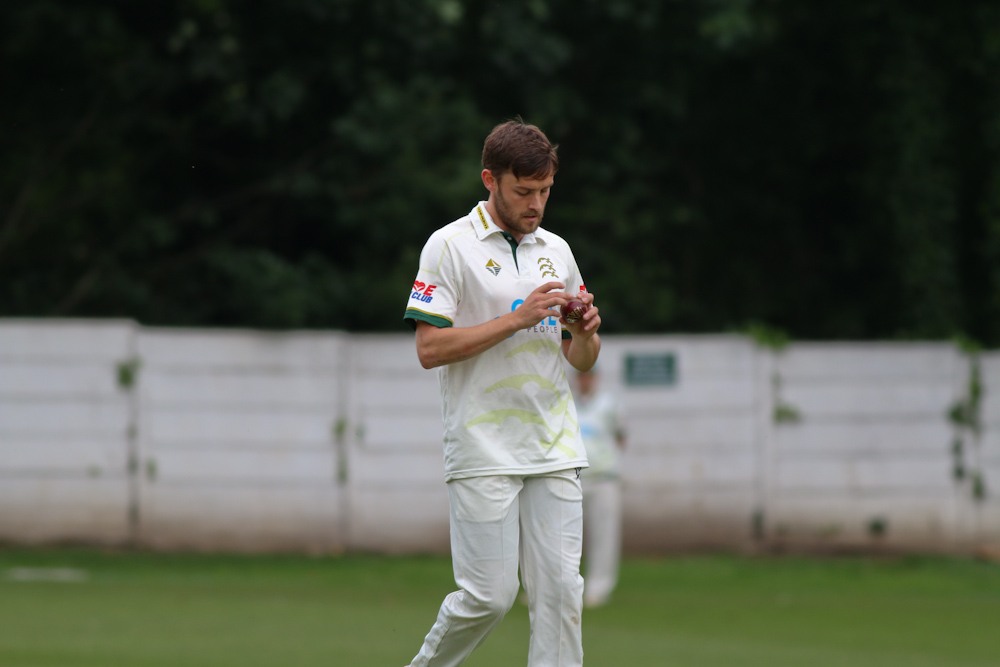 Cleckheaton batted first and the first drama was bowler Alex Lilley who dropped like a stone after one delivery before being rushed off to hospital, complaining of an irregular heartbeat.
He got in touch via Twitter later to say he's ok and was diagnosed with heart palpitations. Rest up Alex…hopefully he's back on the field soon.
The visitors struggled to combat the New Farnley attack whose stand-out performer was spinner Luke Jarvis (6-15).
It was an afternoon to crowd round the bat, fizz and spit deliveries past the edge and the wicketkeeper kept one eye trained at that back foot.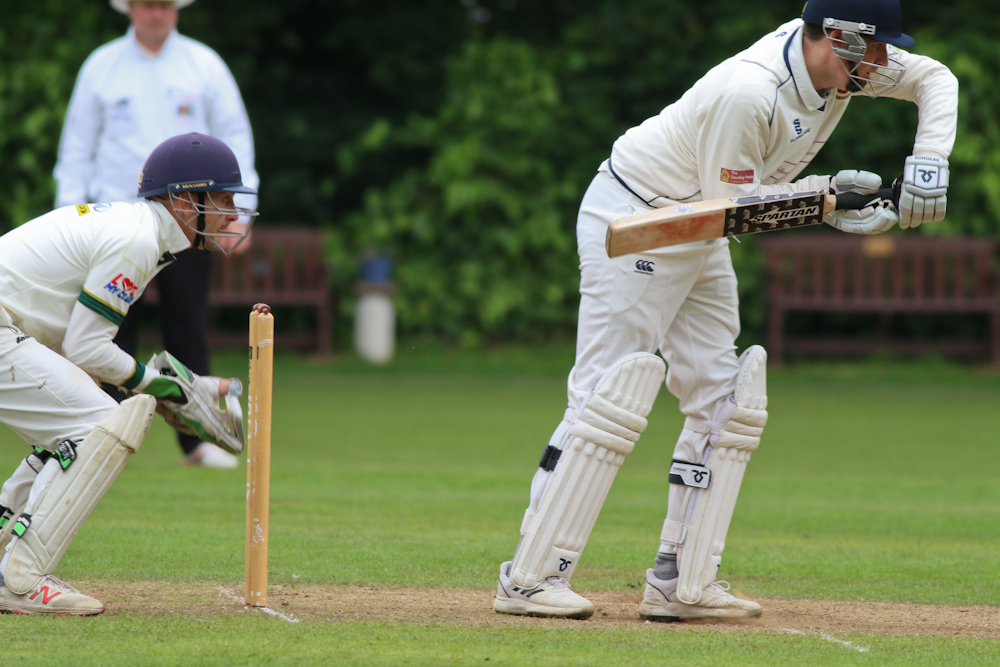 Dan Hodgson was in his element and accounted for two lightening-fast stumpings of which the closest I got to catching on camera were the celebrations.
I was at the ground primarily to understand New Farnley's use of live streaming with all home games broadcast live on YouTube.
With typical timing, I was up with the scorers when wickets began to clatter but could happily watch them back at a later date.
Keep an eye out for a future article looking at how clubs can take advantage of this technology for both entertainment and coaching.
With the scorers at @NewFarnleyCC. Signs of old school vs tech. Room for both of course. Paper vs laptop. Pork pie vs Pringles! pic.twitter.com/ZMmkSwqsu7

— Cricket Yorkshire (@cricketyorks) June 15, 2019
New Farnley scorer Ellie kindly showed me how seamlessly it all works with the scoring software, Total Cricket Scorer, on her laptop while powering through her tube of Pringles.
When it came to New Farnley's turn to bat, they found it no easier. Defending 93, Cleckheaton opened with spin from both ends and got close and personal in the batsmen's faces.
There was plenty of chat. Some of it inane. Likening a batsman's effort to blindly wielding a stick of rhubarb as an insult needs some refinement. Works wonders in a crumble, mind, which I suppose both batting lineups had shown glimpses of.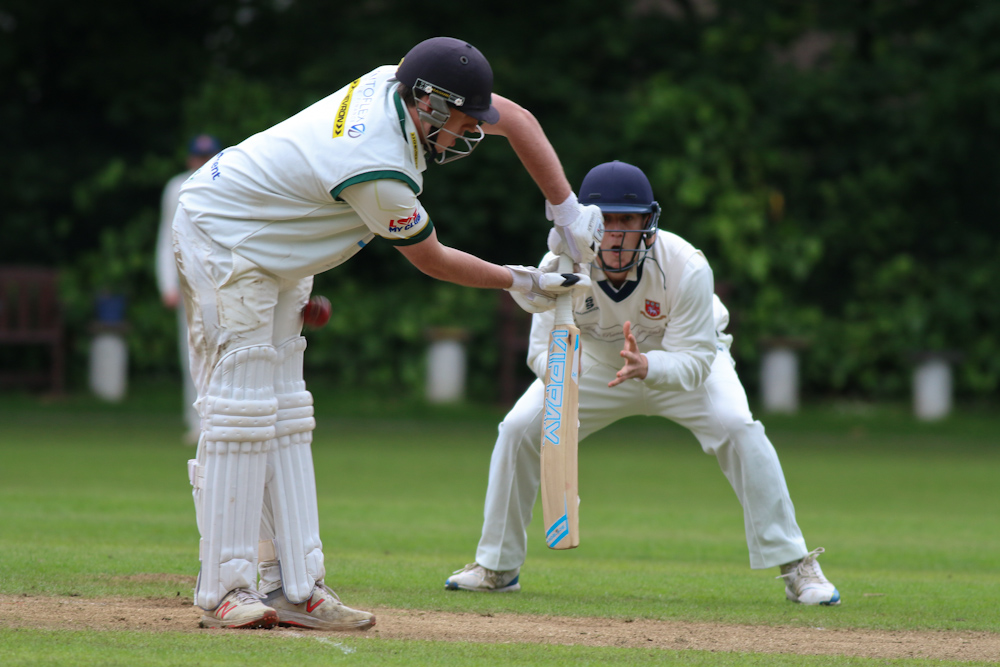 Left-arm spinner Andrew Deegan (3-17) made things very interesting before the rains came at 4pm; as if a tap had been turned on upstairs.
It ruined what was shaping up to be a tense, low-scoring encounter but both clubs had to make do with a share of the spoils because of the abandoned game.
It's hard to judge either side on this display on a wicket that was 'ragging sideways' to overhear some observations.
To be honest, with a week of solid rain, the New Farnley groundsman did wonders to get any cricket on with many matches off before starting across Yorkshire.
New Farnley Cricket Club left a very good impression with staff and volunteers friendly and helpful at every turn. Their match programme was also as professionally put together as you will find anywhere.
It's a fine place to watch a game of cricket and while the weather seems intent on wrecking the first half of this cricket season, I recommend a visit if you get the chance.
Have a look at the match photos below and please share the article using the Twitter and Facebook buttons if you know someone who likes their Bradford League cricket.
Scorecard: https://www.crichq.com/matches/754632/2nd_innings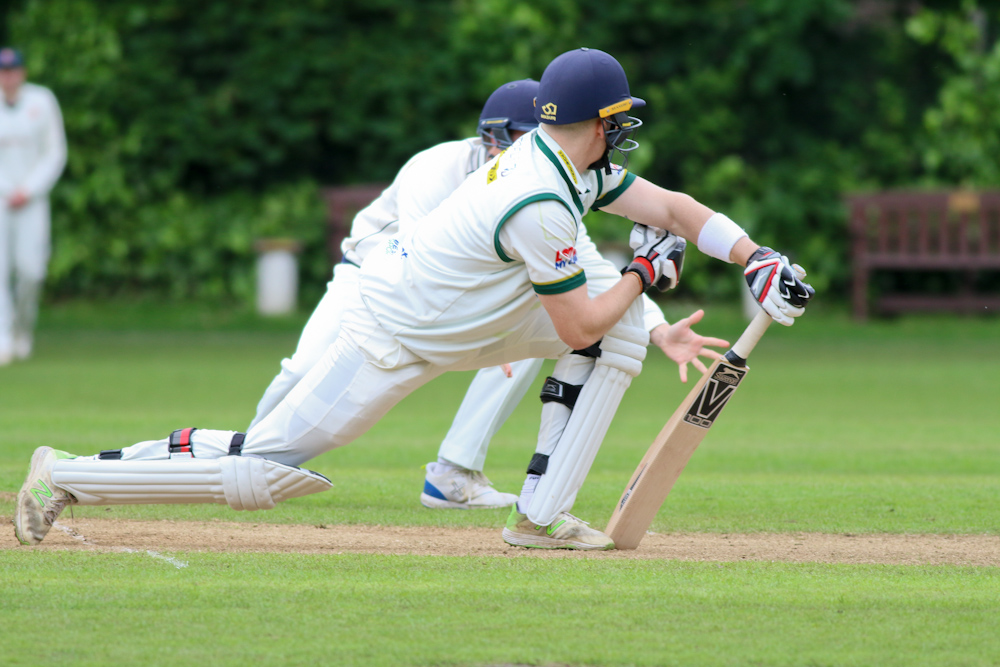 VIEW NEW FARNLEY VS CLECKHEATON MATCH PHOTOS BELOW:
Click a photo and hover over it to get the left and right navigational arrows of a typical slideshow.
Latest posts by John Fuller
(see all)