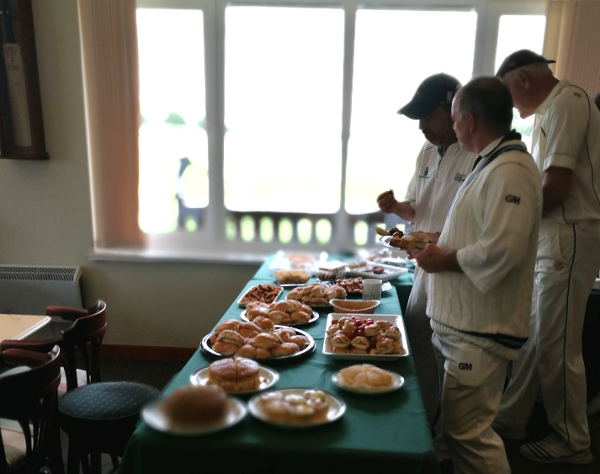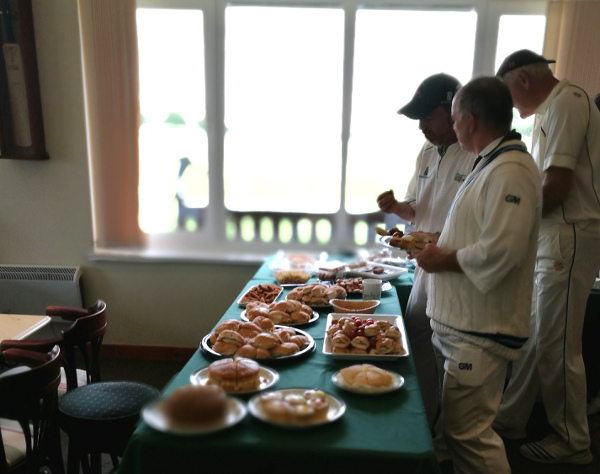 Those of you who are regular readers of Cricket Yorkshire will know that I flag up the quality of the cricket teas around the county during my adventures.
Purely for academic purposes and nothing whatsoever to do with a voracious sweet tooth, I've built an encyclopaedia over the years in my head of those Yorkshire grounds where a satisfying cricket tea complements the action out in the middle.
To sit out on the balcony at Copley with a slice of cake that would prop open the door of a bank vault, listening to the rumble of a train over the viaduct with a canvas of Calderdale greenery as the backdrop is to be cherished.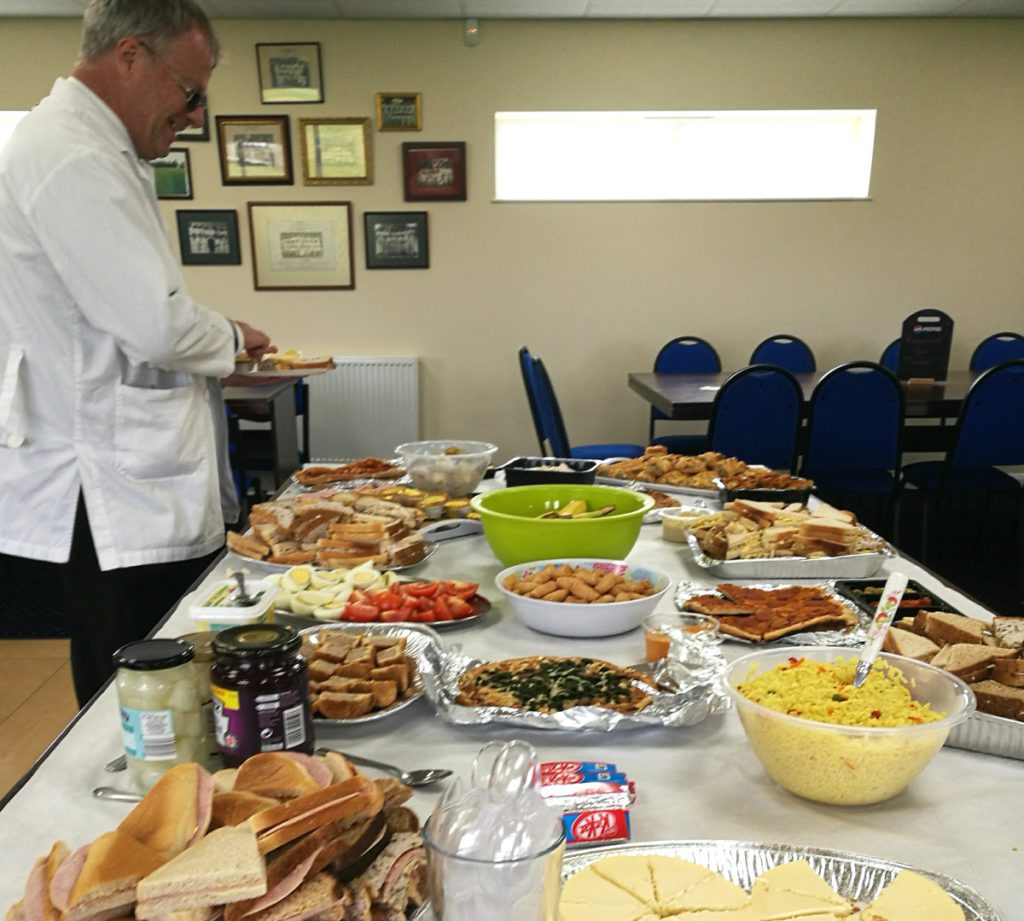 Cawthorne Cricket Club have now left the Huddersfield Cricket League and will start afresh in the South Yorkshire Cricket League for 2019.
There will be those in the Huddersfield area weeping at the prospect of no more visits to Dark Lane and the feast that awaited them.
If scenic splendour and gigantic scones at Cawthorne is appealing, you can read my report, whet your appetite then pencil in a trip yourself to this village, a few miles North-West of Barnsley.
For 2018, I decided I would give a Cricket Yorkshire award to the best cricket tea I tasted this year. Thanks go to Ringtons who generously donated a hamper of goodies from teas to tempting biscuits.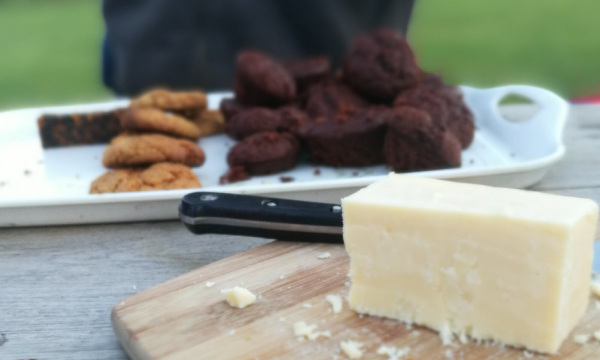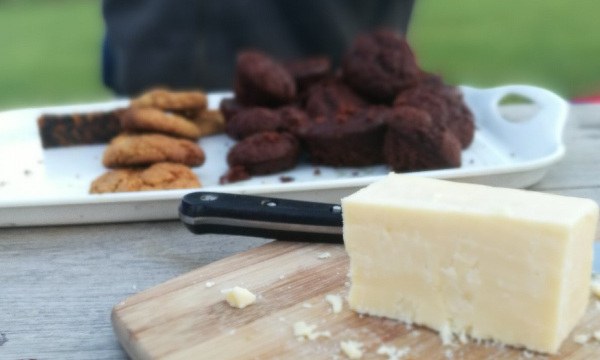 My first cricket tea of the year was unquestionably the most unusual.
It was January cricket in the Yorkshire Dales and the annual rivalry with Malhamdale was being hosted at Appletreewick.
The perishing cold was offset with scalding tea, hearty slabs of Wensleydale cheese, rich fruitcake and sticky Yorkshire parkin.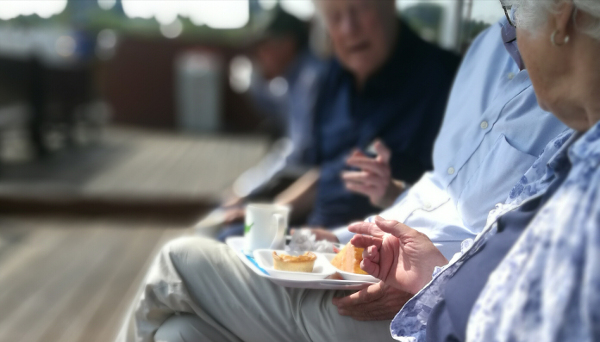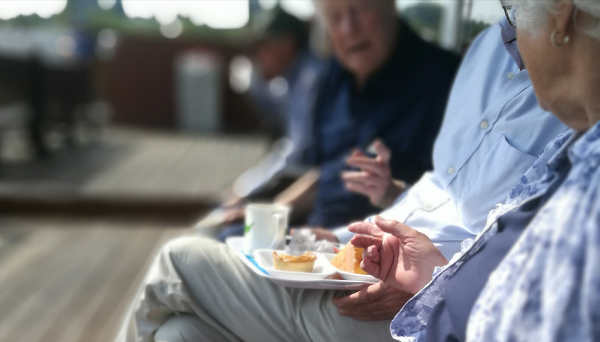 Other notable efforts were Farsley in the Bradford Premier League and Folkton & Flixton during the National Village Cup.
At Farsley (above), the cricket teas were strikingly impressive with a cheesecake in a shot glass, little pies that were spot on and tantalising cake that sadly I missed because I was too intent on interviews and photos (that'll teach me).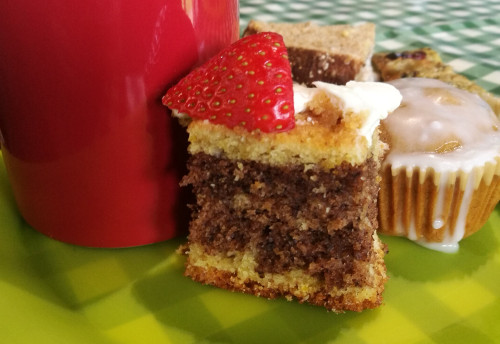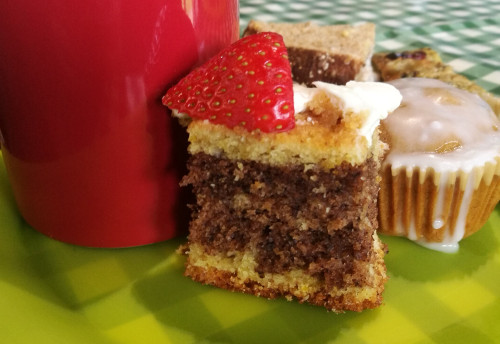 AND THE WINNER IS…..JON AND CAROLINE FROM CLIFTON ALLIANCE

But the best Yorkshire cricket tea of 2018?
Well, that goes to Jon and Caroline from Clifton Alliance Cricket Club back at the end of April. Clifton Alliance were hosting York in the first round of the Royal London National Club Championship.
You could be forgiven for thinking that there'd only be a token effort with plenty of rain about, a handful of spectators and no sense yet that the cricket season had arrived. Instead, we got what you always get at Clifton Alliance.
At least what I've seen when I turn up unannounced and that is succulent sausage rolls, home-baked cakes and sandwiches with fillings aplenty (coincidentally what I imagine my dentist might predict if I continue to forge ahead each summer with sugary treats).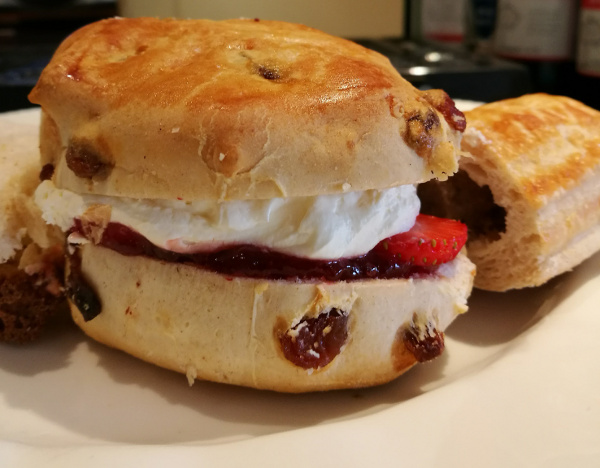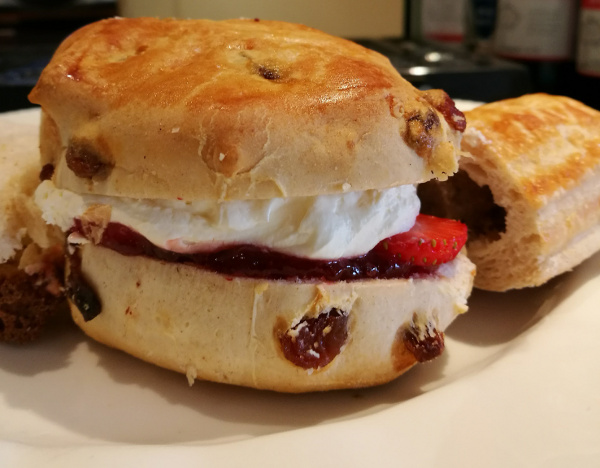 Caroline Smart-Bladen has been doing cricket teas at Clifton Alliance for around 20 years, as her then-boyfriend Jon was a devoted player.
She admits: "I really don't know much about cricket, even after all these years, but I decided that if I was to see anything of Jon during the cricket season, I should get involved with teas!"
After early instruction from the tea ladies, Caroline found she really enjoyed making the teas – almost as much as players and umpires appreciate devouring them I imagine.
She gave me an insight into some of the preparation that goes into just one cricket tea.
It includes roasting their own joint of ham and a chicken, making their own burgers (those were amazing) and snacks and nibbles all made from scratch.
Caroline, who began her own catering business off the back of the popularity of her cricket teas, said: "On the whole, we make our own cakes…the strawberry and cream-topped Greek orange cake is a favourite as well as blueberry chocolate muffin cake."
Duly noted.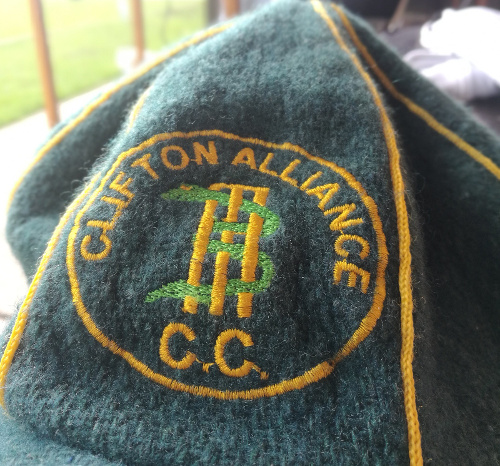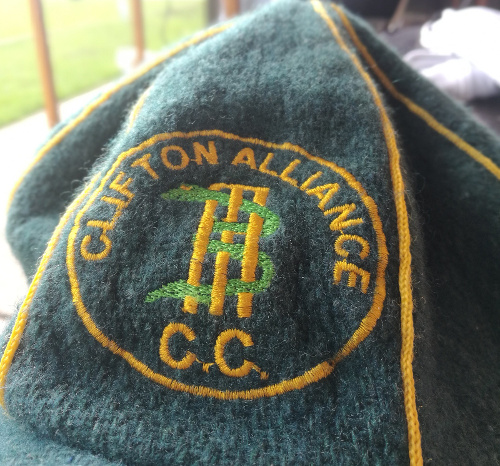 Jon first started playing for Clifton Hospital Alliance back in 1993 and flitted between first and second teams, bowling a bit and batting a bit. He remembers the transition from cricketer to cricket tea wizard well:
"Having eventually hung up my knackered boots 4 or 5 years ago due to my equally knackered knees and ankles, it felt only natural to try to "give back" and become another small cog in the machine." He soon got stuck in:
"I'd always been the "hired help" for Caroline during her days running her catering business – carrying trays of sarnies; doing the shopping; driving her about; dashing to the corner shop when we'd realised we'd forgotten the tea bags – so helping her do the teas and then doing a few teas myself was an obvious way to contribute.

The big advantage at Clifton Alliance is that you can watch the action from long on whilst buttering the bread!"
So, congratulations to Jon and Caroline for winning Cricket Yorkshire's Cricket Tea of the Year.
Thanks to Ringtons for their generous hamper that I delivered on the final Saturday of the regular league season as Clifton Alliance's firsts avoided relegation from the ECB Premier League North and the seconds won promotion.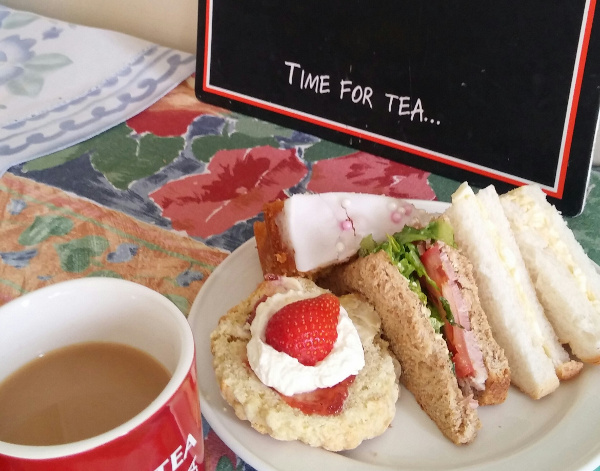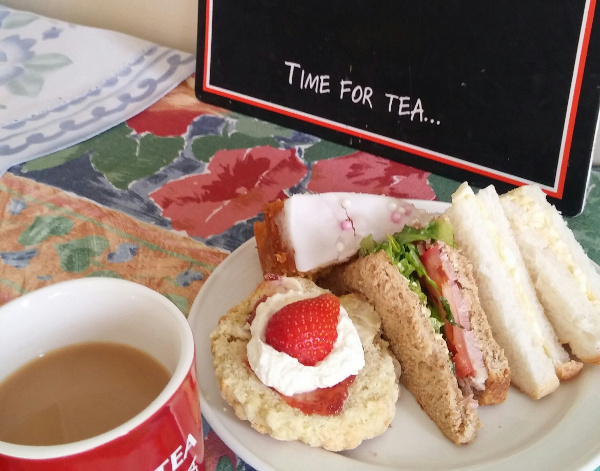 I hope to launch a bigger and bolder competition in 2019, if a sponsor can be sought, but until then, on behalf of cricket teams, officials and spectators everywhere, well done to all those who have laid on cricket teas around Yorkshire this year.
As a parting thought, I would be remiss if I didn't mention another stellar cricket tea that I've had in the last fortnight at the Emerald Headingley stadium after the Yorkshire Premier Leagues Championship Final.
Sue Mulholland has legendary status in NYSD cricket circles and with good reason. She is based at Darlington Cricket Club and her services to the stomachs of those at cricket across Yorkshire & Durham deserves an article all of its own.
She serves a staggering amount of delicious home-cooked food (including a victoria sponge that I regularly dream about) and none of it would not look out of place in a top hotel.
If you get a chance to go to Darlington Cricket Club next season, it will make your year for the food alone.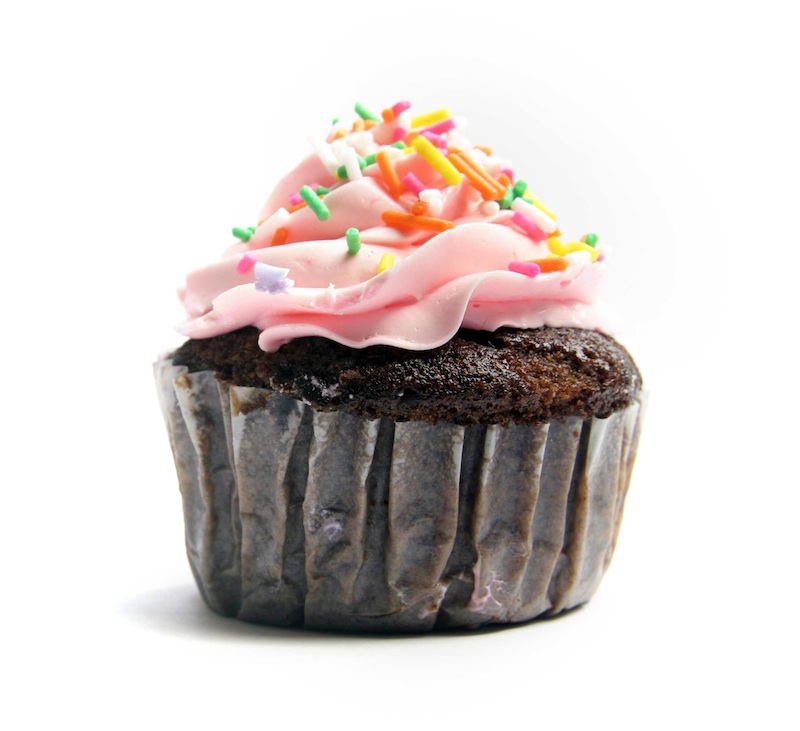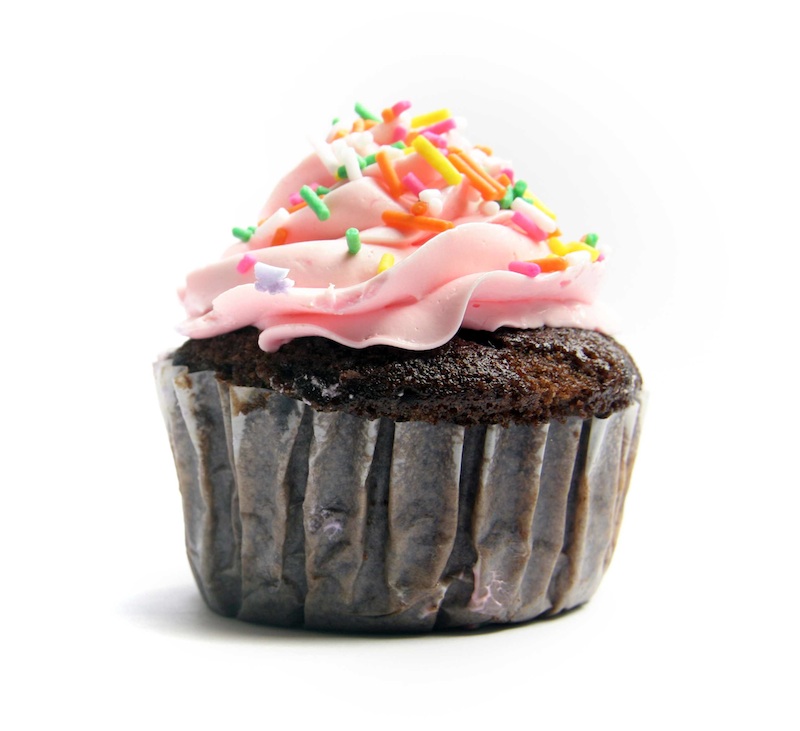 What was your best cricket tea of 2018?

So, there you go, over to you. Where was the best cricket tea of your year? Who does the finest cricket tea in your league? Get in touch with me to credit those who deserve a mention, I'm @cricketyorks on twitter and leave a comment on the Cricket Yorkshire Facebook page too.
**Gratuitous photos of amazing cricket teas are absolutely accepted.**
Please share this article far and wide using the buttons below.
Years of painstaking research has gone into eating my way round Yorkshire and all credit to the clubs that fuel their cricketing armies each week.