If your cricket club isn't yet using easyfundraising, it's missing out on a huge way to regularly earn money – at no cost to anyone.
🏏 If your cricket club registers on easyfundraising, Cricket Yorkshire will earn an affiliate commission. It doesn't cost you anything – but you'll also be supporting this website and grassroots cricket journalism.
How does it work?
Your cricket club signs up for free and starts its own easyfundraising page.

When the club or its supporters buy online, via easyfundraising, those sales are tracked and you earn a commission each time.

All of a cricket's members/supporters can sign up to easyfundraising and choose their club's page to send donations to. You can see how much you've earnt as you spend!

How does your cricket club earn BIG?
Easyfundraising partners with over 6,000 retailers so whether it's Amazon, Apple or Argos, there's enormous choice and opportunity for clubs to get free donations.

The more you spend, the more commission your club earns. It's that simple.
Companies offer different commission rates and these change all the time – but whether it's a Christmas present or your weekly food shopping, you'll be raising valuable funds.
1. Energy Savings

Register your cricket club and encourage your members to sign up for their energy deals via easyfundraising (they must use the EF website).
From MoneySuperMarket to uSwitch, there are online tools on EasyFundraising to help get you the best deal for your circumstances – plus a nice commission!
The cost of energy is going up and up so why not at least get a cashback bonus?
Utilities for your members and your cricket club will mount up. Imagine if some of that makes its way back to your cricket club.
Christmas photo by Clint Patterson

2. Christmas: All the trimmings!

When you're buying your Christmas presents, do it all via the easyfundraising website. Make sure you're logged in and then just search for a retailer and shop as normal.

Whether it's that Gucci perfume, Batman vs Superman Scalextric set or a bottle of Bombay Sapphire, your cricket club is also the winner!

3. Birthdays bonanza

You'll have your list of friends and family who get a present for their birthday each year. Again, once your club is registered with easyfundraising, buy those through the website and support grassroots cricket at the same time.
4. Food shopping

If you do your food shopping online then this is an easy win. The only thing is remembering to do it via easyfundraising so the purchase gets tracked.

That's partly a habit that becomes engrained over time. There's also a donation reminder which can help too.
Of course, a cricket club does a supermarket shop all the time in their season so all those burgers for the barbeque, drinks for the bar and ingredients for cricket teas can start you earning.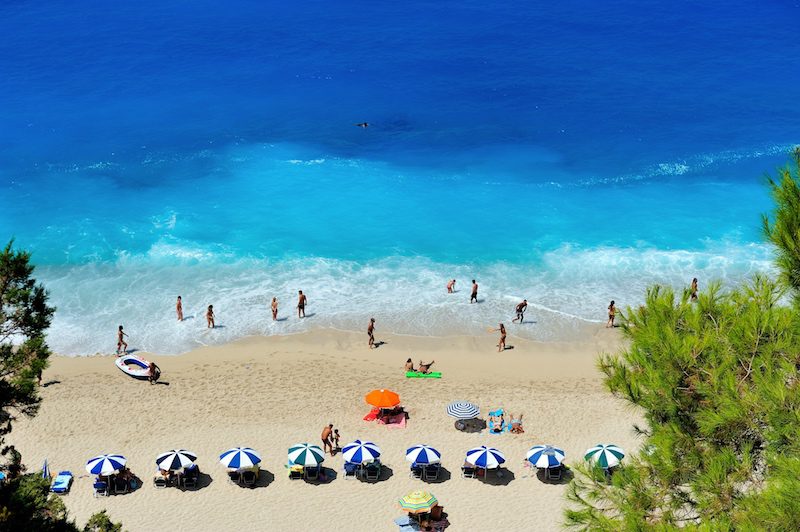 Beach photo by Nikos Zacharoulis
5. Holidays and travel adventures
Through the likes of Thomas Cook, flybe, booking.com and Expedia, you can find a holiday bargain. When you buy that luxury cruise to Jamaica or jet off for a winter weekend break, your cricket club can benefit.
6. Business deals

This is where it gets really exciting for a cricket club. Not only can your club and its supporters buy and earn free donations – but why not take it a step further?

What about where you work?!

Easyfundraising have partners offering amazing deals for energy, broadband, office furniture, computing and much more! Ask if your company would use EF for some of its purchasing? Your club could be your company's chosen charity partner. It won't cost them anything…
So, that's a few ideas to get you thinking…
Map out the 10 biggest expenses for your cricket club and see what you spend via easyfundraising.
If even 10-20 members also start shopping via easyfundraising then you'll be surprised how quickly the money comes in.
Cayton Cricket Club hit £1,000 in donations inside a year with just 43 supporters.
First up though, make sure you register your club and then nudge members to start shopping!
🏏 PS: If your cricket club registers on easyfundraising via links on Cricket Yorkshire, we will earn an affiliate commission. It doesn't cost you anything – but you'll also be supporting this website and grassroots cricket journalism – so many thanks if you do!
Latest posts by John Fuller
(see all)