The Cricket Yorkshire 50 is this website's annual shortlist that gives a nod to those who contribute to recreational cricket here in Yorkshire.
It is in its sixth year and is one of the most popular articles as you get to find out about other clubs, leagues, volunteers and achievements.
This is the first full cricket season since coronavirus hit in March 2020 and it has been heartening to see less disruption and more of you getting a chance to enjoy the game.

Thanks to everyone who emailed in with nominations, the limit of 50 names means not everyone can be included but it's always appreciated and could be an idea for a future article.
This is clearly not a definitive list but if you can share the #CY50 with those who you know who like their cricket and comment below, we can all spread a bit of positivity.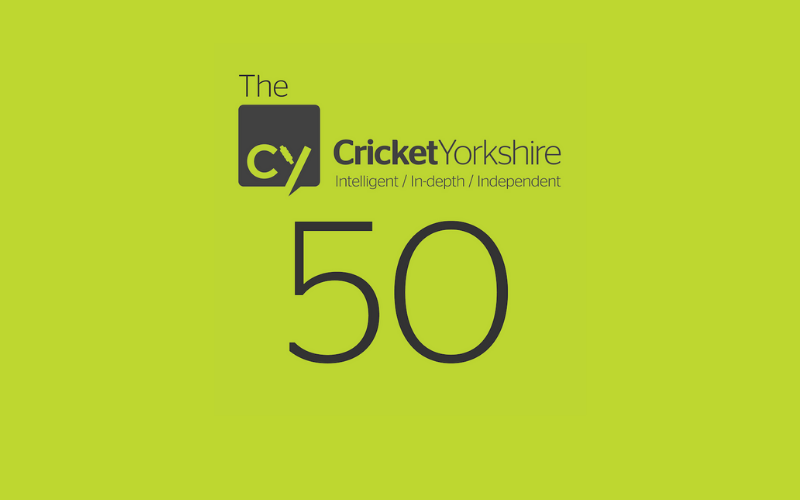 Mollie Ovenden
16-year-old Mollie Ovenden bagged 26 wickets for Raskelf Cricket Club in Division 6 of the Nidderdale Cricket League. She might have finished top of the charts but missed a number of 2nd XI matches due to volunteering at York's Covid-19 Testing Centre.

Kendal James
Participation Manager for the Yorkshire Cricket Foundation, Kendal James is the driving force behind a host of projects which improve people's lives by engaging them in various forms of cricket.
More than 6,000 youngsters have experienced Pop-up Cricket and Enjoy Cricket, programmes, funded by the YCCC Charitable Youth Trust.
Kendal has also expanded the Walking Cricket programme which has been a lifeline for many older people.
Dianne Price & Wendy Kitchen

It's not just about wickets and runs at a cricket club but those who do the unglamorous jobs that make a difference.
Sowerby Bridge Cricket Club's two 'loveable Mrs Mops' are their unsung cleaning heroines.

Every Friday morning, without fail, they clean the clubroom, kitchen, bar area and toilets so the place looks gleaming for the weekend's fixtures.
I'm told that Wendy was the Ladies Treasurer and Dianne buys stock for the teas cupboard/fridge and sweets for the kids trays and they also make sure the groundsman can get a welcoming cup of tea, especially on the chillier days.
Not many see them at work but many appreciate their efforts.
Well thats it guys, had a great time taking thousands of photos this year, till next year stay safe all.🏏🏏📸📸 pic.twitter.com/cyPCPXJm5x

— Joe Bognar (@howzat_57) September 14, 2021
Joe Bognar

Joe photographs recreational cricket in Yorkshire, following the fortunes of Shelf Northowram Hedge Top Cricket Club in the Halifax Cricket League.
His images capture the reality of club cricket nicely and he's the latest in a number of snappers and writers to make the #CY50 over the years.
Glenn Kershaw

An unpaid volunteer, Glenn helped set up and heads the new junior section at Mytholmroyd Cricket Club which is going from strength to strength, with three teams and Friday open training for upwards of 70 children.
He coaches and umpires as many junior games as possible and set up a new womens' section this year with over 30 players taking part.
It sounds as if Glenn wears many hats; a notion lots of you will be able to relate to. He provided first aid cover for the Halifax League T20 finals day and acquired new covers for the ground as well as being a trustee of the Cricket Asylum Foundation.

Martin Winstanley

Martin is a committee member at Hatfield Town Cricket Club, whose Saturday sides play in the Pontefract Cricket League while there is also Sunday league cricket, a midweek XI, Ladies fixtures and 4 junior sides.
Martin opens up the club and does everything from coaching to making teas and raising funds for their new pavilion.
As Pontefract CC head for pastures new into the Yorkshire Cricket Southern Premier League, it owes a lot to helpers like Martin who keep the lights on.

Simon Lambert

Simon is the leading run-scorer and one of the top wicket-takers of all-time for York Cricket Club and racked up an impressive 904 runs 33 wickets in 2021.

But, it's primarily in a coaching capacity in which he's been nominated. Described as a 'friendly, flexible, excellent coach' who runs cricket camps at York, he's inspiring the next generation of cricketers.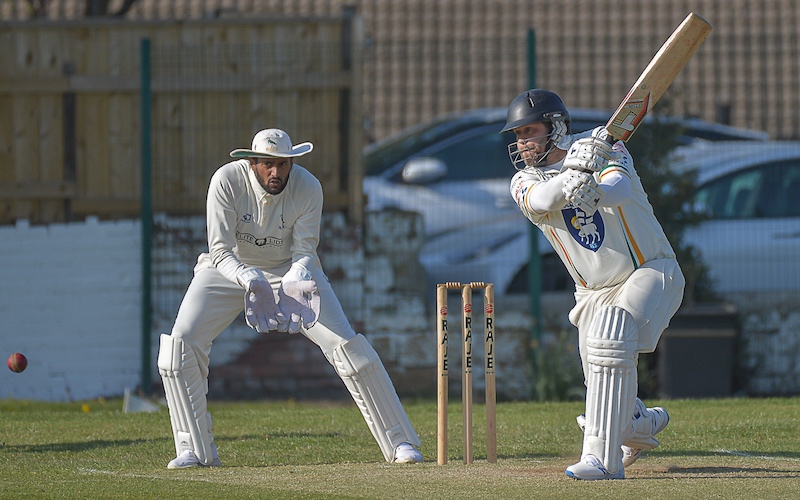 James Smith

Nominated several times, this one-club player (above) who 'could have named his price with any other cricket club in Yorkshire' has quite the record for Pudsey St Lawrence in the Bradford Premier League.
An enormous tally of 12,597 runs during a 26-year career is someone who's delivered consistently. You can read our CY interview with him here.

David Nebard

A stalwart at Morley Cricket Club who's still playing Premier League cricket, David launched Morley's Beer Festival a decade back which has helped transform the club's finances.

Fundraising, groundwork, team selection, events manager, he does it all and there's be 'no Morley CC without this hero' reads the nomination.
Grace Hall
Grace has had a brilliant season playing for Yorkshire U18s, as well as this she has been coaching the girls at Clifton Alliance and working with the North Yorkshire girls at Ampleforth every week.
Grace has become a leader and role model for the girls. Many of the parents have mentioned how inspiring she has been this summer.

Finley Townsend

At 16, Finley has had the kind of cricket season that comes around rarely.

A satisfying haul of 59 wickets and 225 runs for Outlane in the Halifax Cricket League included five wickets in five balls back in April. Definitely one to watch.
Gabby Naughton
Gabby has captained Higham Cricket Club to League and Finals day glory this year in the South Yorkshire Softball league.
Going unbeaten all season in the league and making the County finals counts as one amazing summer for the Barnsley club. Gabby has taken 13 wickets at an average of 10 for the league season.
That moment when you hit a massive six only for it crash through your own car windscreen 🤣🤣

🔊 Sound on to hear the smash 💥 pic.twitter.com/FNjRMic9U5

— Illingworth St Mary's CC (@IllingworthCC) June 20, 2021
Luke Brooksby

Luke travels from Manchester to Halifax each week to play 1st XI for his home club, Illingworth St Mary's.

He has co-written two cricket books to help capture the club's 137-year history, updated Play-Cricket with over 5,000 scorecards from 1884 to present-day and added 1st XI Heritage Numbers with caps awarded.
Luke's fundraising efforts allowed the club to start the ECB's Live Streaming and the clip of Asif Ali hitting a six into his own car had 10 million+ views (see above).
Paul Pearson

The nomination reads 'Paul really is Mr Gildersome. Without him and the eventual successful merger with Farnley Hill that he instigated, it would be safe to say the club would in all likelihood have folded.'

After spending most of his playing career at the club, Paul is the secretary, league representative, coaches the juniors, sits on the committee, is generator of many sponsorship partnerships and has turned out on more than one occasion this season as 'I can't see the team going short'. Every club needs a Paul Pearson.

Joe Hudson

Joe has put endless hours into developing Junior and Senior cricket at Hessle Cricket Club in the last few years. In 2021, he set out to develop Women and Girls Cricket which has been really successful in a short space of time.
He has created a women's team as well as a junior girls team with over 20 girls and 20 women now playing at the club.
Will Bennison

Will has played more matches for more teams this season than I've had hot dinners. However, 841 runs and 51 wickets for sides including Alne 2nd XI and YCB Under 15s represents a healthy return.

The teen's 192 against Warwickshire U14 highlights someone hungry for runs and willing to bat long periods.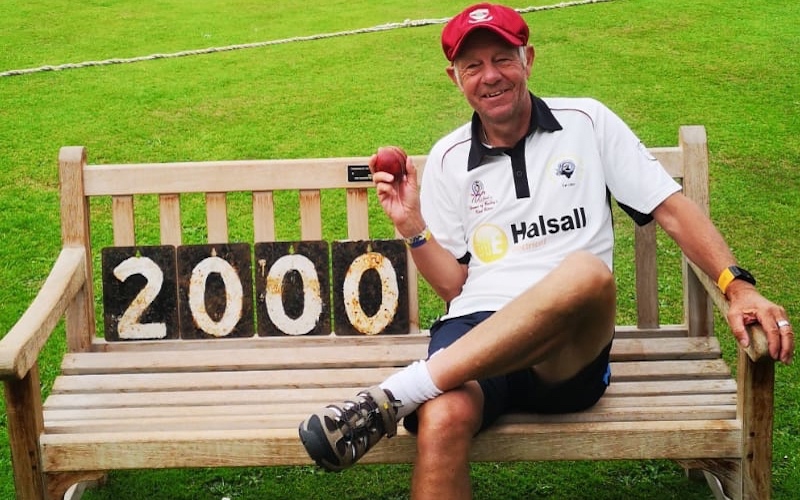 Nick Briggs
Landmarks rarely come bigger than this in club cricket as Nick reached 2,000 wickets in a career stretching back to the Seventies. The spinner for Bilton-in-Ainsty, Kirk Deighton, Kirk Hammerton and Yorkshire Cricket Board Veterans must be powered by Duracell batteries, what an achievement.

Stephen Foster

Well-known in South Yorkshire cricketing circles, Stephen has racked up 17,233 runs if Play-Cricket is to be believed.

His 958 runs in 2021 have mainly come from opening the innings for Treeton in the Yorkshire Cricket Southern Premier League.
For good measure, he is comfortably the top-ranked Over 50s international cricketer in the world, with 93 runs against USA in September.

Keith Yates

Keith Yates is the Website Officer for the Halifax Cricket League and he was at the forefront of the 'Knocking mental health for six' campaign to raise awareness around the very real issue of mental health and wellbeing of cricketers of all ages and backgrounds, in conjunction with the League Chairman Anthony Briggs, after suffering a family bereavement due to mental health issues.
Knocking Mental Health For Six was launched, with the help of Cricket Yorkshire, in a powerful interview and podcast featuring Chris Metcalfe of Sowerby Bridge Cricket Club.
The campaign provided banners to each club in the league to promote various organisations that were local to Halifax and who advocated and provided mental wellbeing support.

Afraz Khan

Afraz Khan is the Secretary of the Allama Iqbal Sunday Cricket League. Afraz has overseen the League development into two divisions and the successful launch of Sheffield's first T10 Cup. A cup competition and also a successful charity event was planned and delivered with live streaming.
He has overseen ground bookings to ensure clubs have had a cricket ground to play on, arranged for umpires and updated everyone with league developments.

Steve Broadbent
Steve has been chairman, groundsman, captain, treasurer and secretary with Muff Field Cricket Club. He also is a Life Vice-President of the Bradford Mutual Sunday School Cricket League and sits on their disciplinary panel.
The nomination states: 'He does a lot of work behind the scenes that he never really gets credit for.'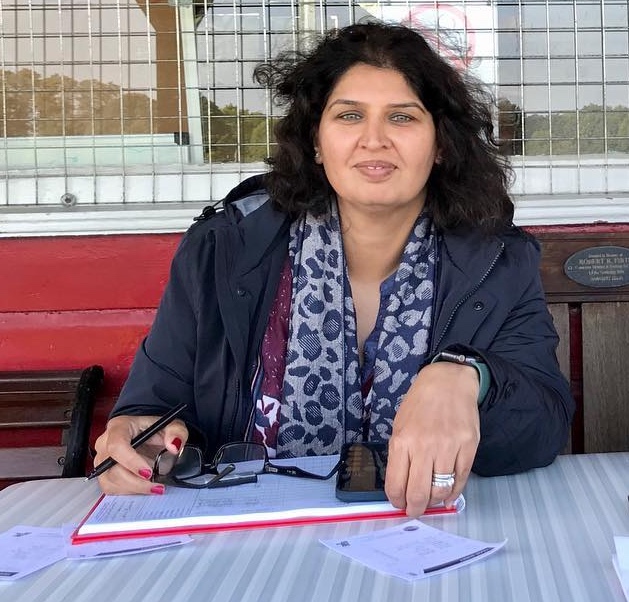 Parveen Malik

Parveen began by running the All Stars sessions and more recently the Dynamos sessions for girls at Bradford Park Avenue. Her passion and commitment shines through her interaction with the girls.
Offering these sessions has opened up a sport for young girls and allowed opportunities for those who may ordinarily have missed out due to cricket being perceived as a 'boys game'.
Ian Morrison
Groundsman of Beverley Town Cricket Club is often seen cycling into the cricket club to begin or resume his work on the two pitches either night or day.
The club has hosted lots of matches over Ian's period supporting local junior, women's and senior cricket, not to forget MCC, Regional and County Age Group Fixtures.
Without the hard work of Ian, none of this would be possible for many a cricketer.
Abu Saleh
Abu Saleh was the Captain for the first open-aged Bangladeshi cricket team in Bradford.
He led them to victory in a number of community cricket matches and has been instrumental in bringing Bangladeshi players to be part of the Bengal Tigers Cricket Club.

Malcolm Wadsworth

I'm told that Malcolm, although nearly 80, is one of the hardest workers at Burley in Wharfedale Cricket Club.
Never a day goes by without seeing him cutting the long grass and tangles of weeds beyond the boundary line, emptying bins, cutting the grass on the old tennis court, burning rubbish and making the club one of the smartest in the county.
Alex Jervis

Alex raised close to £1,500 for equipment towards kit for Yorkshire disability cricket teams, and coached hard ball cricket for the reformed Tykes in 2021.
He also performed well in the newly-formed Disability Premier League, picking up wickets, including 4-2 at Loughborough.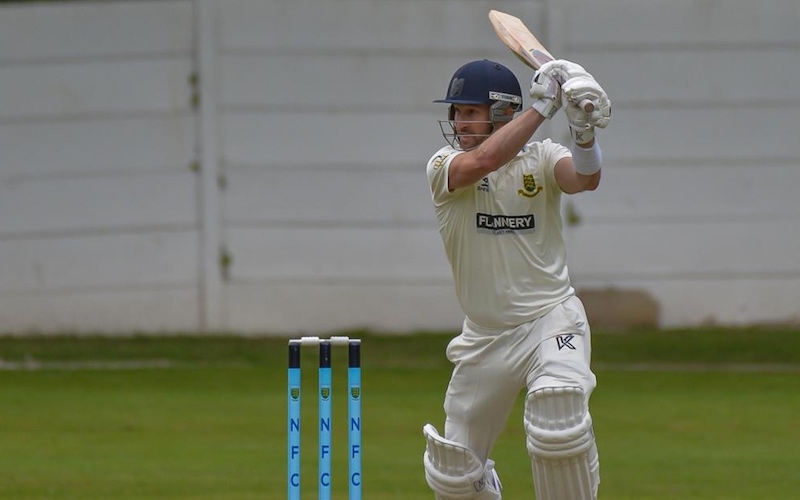 Lee Goddard

New Farnley batsman Lee Goddard (above) scored 1,314 runs across all Bradford Premier League competitions in a season that saw them claim the Heavy Woollen Cup and Priestley Cup. Bill Marshall interviewed Lee earlier this season for Cricket Yorkshire.
Fleur Orford
Fleur plays for Sheffield Collegiate Cricket Club Women's 1st XI and the men's 5th XI and is now going from strength to strength in the women's softball and hardball teams.
At 17, she is also now one of the youngest qualified cricket umpires (by a long way) on the circuit.
Molly Whittaker
Molly has captained the Rockingham Ladies' first season in the Yorkshire Women's & Girls Cricket League. Going unbeaten all season and winning Division 2 has been a testament to a fantastic year for the squad.
Molly also has been playing Saturday senior cricket for Elsecar's second team, taking 16 wickets at an average of 14 with best figures of 4/40.
Molly also has been leading the Girls Secondary School initiative, on behalf of the YCB and her employer, Complete Coaching Solutions. Working in nine schools across South Yorkshire, she's been delivering leadership programmes for girls aged 11-16.
Joshua Daw
Josh has volunteered for over two years at the York Super 1s cricket Hub helping with coaching, admin and handling parents.
There have been more than 20 attendees who have joined the sessions at York in the past year, thanks in part to Josh's hard work and dedication to make everyone feel welcome and comfortable.
Without his help, the Super 1s project in York (that helps young people with disabilities to play cricket) would not be where it is today.
Leah White

Leah has been explosive with the bat this season for Higham in the SY Softball league. The most featured player on the SY softball league honours board this season, playing in 7 fixtures for Higham's Softball first team and making the Board 6 times. Scoring 190 runs and only getting out twice all season meant an average of 95!
Nicola Saunders
Nicola oversees a fantastically run women's and girls section at her club, Tickhill, which started only 5 years ago due to someone telling her it will never work!
At Tickhill, there are now two women's softball teams, a softball academy team and a hardball squad. Not only that but five female lead coaches and All stars / Dynamos activators as well as a female umpire have ensured coaching and umpiring requirements too.
The W&G section oversee the junior section of the club including All Stars / Dynamos and the newly formed Tickhill Tots which is a cricket programme for 18 months to four-year-olds.
Asif Yousaf

Asif ended the season with 1,161 runs across competitions having played 38 times for Green Lane (Div 2 of Aire-Wharfe Cricket League) & Pak Cuisine (Sher Sports Championship of the Quaid-e-Azam Cricket League).
Leah Dobson
Leah, a product of the Yorkshire County Age Group system, has had a break-out year into the Northern Diamonds team. Off the field, she uses her experience to deliver cricket to young girls across North and East Yorkshire.
Leah has become a great role model while delivering a weekly girls cricket session at Terrington Hall, MCC hub sessions in Scarborough as well as these delivering the sport in school and working with the East Yorkshire girls.
Simon Oliver
Simon has been working with Goole Cricket Club to create girls cricket over the past few years. They have always been very inclusive and included girls in all the mixed teams.
They have this season managed to form a girls U15 team who have played in many fixtures including beating the boys at the club.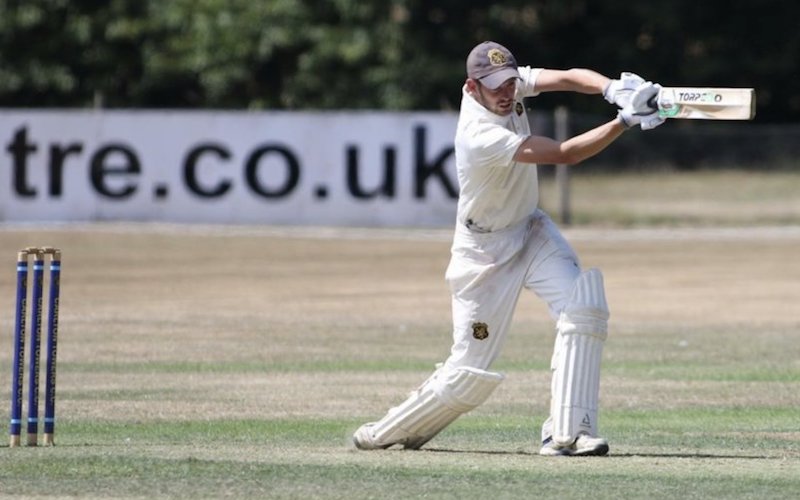 Tom Collins
Tom is a consistent batsman for Carlton Towers and had an outstanding year again with 1,234 runs in York & District Senior Cricket League Division 1 West. The 1st XI has gained promotion to the Premier Division and Tom has hit at least a thousand runs every season since 2018.
Jack Hughes

Townville might have been pipped to the Bradford Premier League but in Jack Hughes and Conor Harvey, they had two bowlers with fantastic seasons. Harvey ended on 57 wickets while Hughes notched 63 wickets at a miserly average of just 12.
Taruwar Kohli

The 'Cawthorne Kohli' had a memorable debut season in the Yorkshire Cricket Southern Premier League.
Tanuwar, who played in the same side as India captain Virat back in the 2008 U19 World Cup, breached the magic thousand landmark in 2021 (1,032) as Cawthorne just escaped relegation.
Arslan Tariq

Arslan enjoyed a bumper season with Caribbean (Sheffield) in Division 3 of the Yorkshire Cricket Southern Premier League. A final tally of 71 wickets must be one of the highest in Yorkshire?
Scott Middlemiss

Batting for Marton 3rd XI in the Sunday Premier of the North Yorkshire & South Durham Cricket League, Scott scored 1,204 runs; not sure if that's the impressive stat or the fact he played 48 matches which equates to twice a week solidly for six months.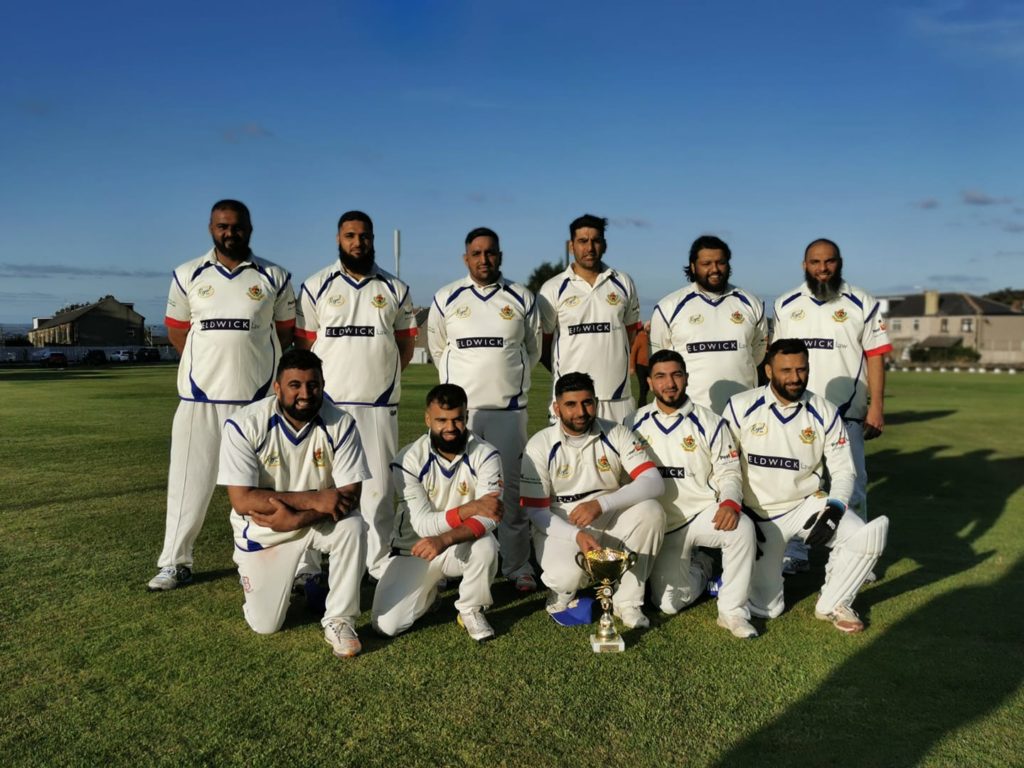 Imran Mirza
Jer Lane wicketkeeper Imran Mirza finished the season with 47 'victims' which was the highest I could spot on Play-Cricket (though it's not possible to search by anything other than league). His 395 runs for the Firsts in Division 2 of the Bradford Premier League came in handy too, as the Bradford club finished with four trophies.
Ben Morley

Ben's season was more than decent by any standards; his 1,048 runs for Rawdon in the Aire-Wharfe Cricket League included an unforgettable weekend of 237 not out on Saturday (league record) then 199 the next day, as he helped his club lift the Waddilove Cup Final.
James Van Der Merwe

Scarcroft all-rounder James Van Der Merwe lit up the Leeds & Wetherby Cricket League in 2021. With 1,144 runs and 46 wickets, he will have been one of the leading all-rounders in the region, as his club secured a brace of trophies (read Andrew Gallon's report).

Joshua Hutchinson
Thornton's run-scoring maestro has a cool 1,317 runs in the Halifax Cricket League. With an average of 73, it's been another belter for one of the League's most consistent run-scorers, alongside the likes of Booth's Robert & Richard Laycock.
Lachlan Cooke

Lachlan finished with 826 runs for Scalby of the Scarborough Beckett Cricket League, as their firsts and seconds finished second and fourth respectively.
Nabeel Butt

The Bradford Mutual Sunday School League's B Group was won by Hallfield whose openers Nabeel (711) and Majid (557), made hay en route to the top spot and promotion.
Jordan King

There are only Play-Cricket stats going back to 2018 for Jordan but in that time, the Darley batsman has struck 3,167 runs – including 1,299 this season as Darley won the Nidderdale Cricket League's Division One.

Zulfiqar Ali
Zulfiqar's stellar 55 wickets at an average of just 6 was integral to Totley's Bent's triumph in Division One of the Yorkshire & Derbyshire League.
Amy Burton

Amy hit 884 runs in 2021 and was a consistent threat for bowlers in the Yorkshire Women & Girls Cricket League while also excelling for Sharow on Saturdays in the Nidderdale Cricket League.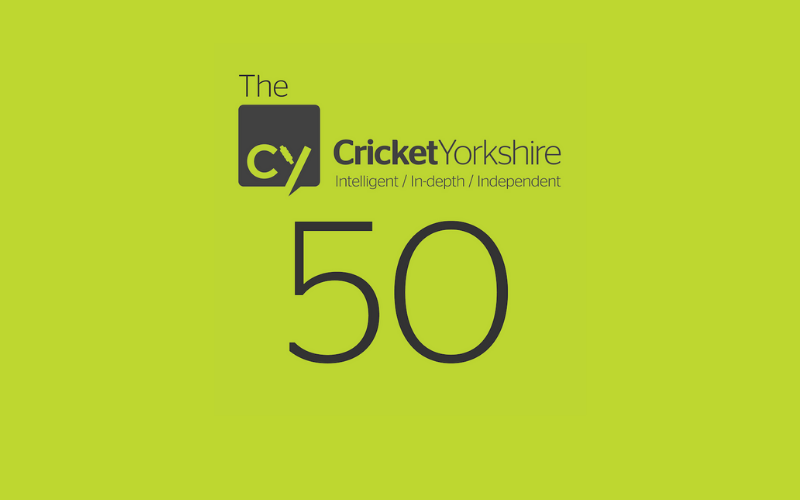 PLEASE SHARE THE CRICKET YORKSHIRE 50…

So…that's it for this year, congratulations to everyone mentioned, whether it's an individual, team, club or league.
Every week, Cricket Yorkshire will continue to showcase the stories across recreational cricket so bookmark the website, follow @cricketyorks on Twitter or like Cricket Yorkshire's Facebook page.
You're welcome to leave a comment below and please share this article via the Twitter and Facebook buttons – so more can get to hear about the incredible efforts at grassroots across Yorkshire.
Enjoyed this read? Join thousands of cricket fans who get the Cricket Yorkshire Newsletter – exclusives, competitions, partner offers and much more straight to your inbox!

Do you / your cricket club want to find sponsors, fundraise successfully and grow your membership?
Learn simple, step-by-step methods to create incredible value for members, sponsors and funders.
Our Make Money For Your Cricket Club e-course is an enjoyable way to learn at your own pace.
It covers 4 modules with short video lessons:
Membership
Events & Fundraising
Sponsorship
Grants & Funding
Latest posts by John Fuller
(see all)