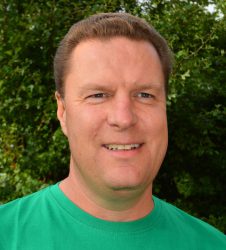 Latest posts by Andrew Gallon
(see all)
Andrew Gallon enjoys a day out at Scholes to watch Leeds Caribbean, Scarcroft and St Chad's Broomfield in the Leeds and Wetherby Cricket League's 100-ball competition.
I'm starting to think the Hundred is stoking more debate even than Kerry Packer's infamous cricket circus did during the late Seventies.
Traditionalists couldn't wait to be offended by the ECB's high summer offering. "Cricket is played in whites with a red ball," they'll tell you, baulking at the Hundred's garish kits, junk food sponsorship, improvised strokes and whacky team nicknames.
---
I don't care what anyone says. I love Hula Hoops (and KP Foods claim to have cut the salt in them by 42 per cent since 2005!), so Welsh Fire are now my favourite team.
---
Like it or loathe it (and I've enjoyed watching the games shown live by the BBC), the Hundred has certainly brought cricket to the nation's attention. Front and centre.
A friend, who lives in Birmingham, rang me to reveal his delight that cricket had become his office's water cooler conversation topic of choice. Previously, sporting chat was dominated by the city's big three football clubs. Suddenly, it's all Birmingham Phoenix.
If I remember correctly, there were similar 'it's just not cricket' complaints when the limited overs format was introduced. Didn't legendary commentator John Arlott dismiss one-day cricket as amusement for those who want the beer tent to stay open all day?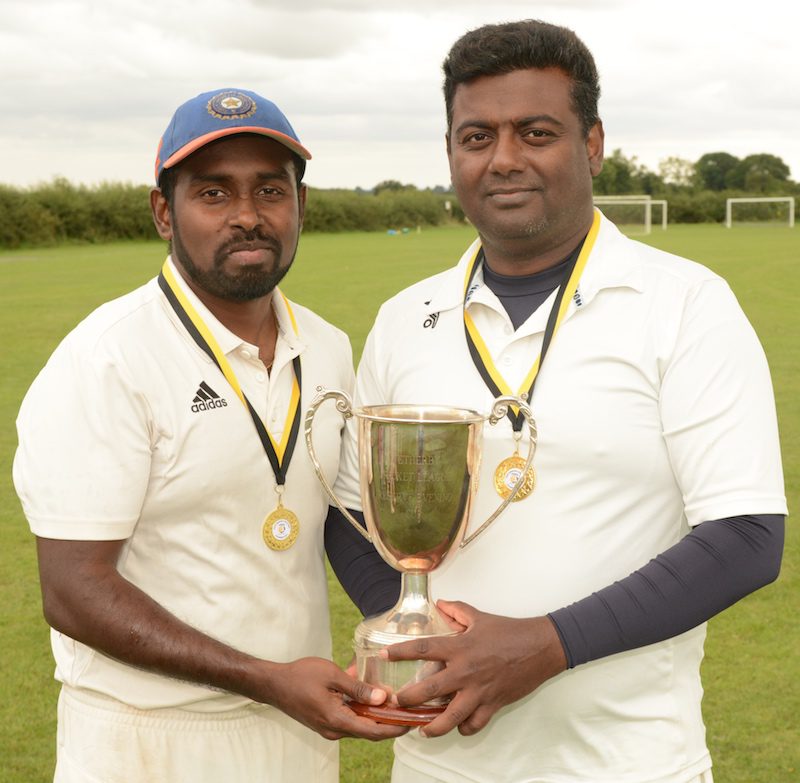 Away from the big crowds and the in-your-face glitz of the ECB's Hundred, the Leeds and Wetherby Cricket League, quietly and efficiently, has been staging its own version during the 2021 season.
Intrigued, I headed to Scholes Cricket Club (the one on Leeds's eastern outskirts) to watch the league's two 100 Ball finals.
Scarcroft, who had secured already the league's T20 Fred Fleetwood and Hare cups, were represented in both. In the reserve evening final, starting at noon, their Second XI faced St Chad's Broomfield's Fourth XI.
Three hours later, in the senior evening final, the main event, Scarcroft's first team took on their Leeds Caribbean counterparts; an eagerly anticipated meeting of the top two in the Leeds and Wetherby Cricket League's First Division.
The friendly Scholes Cricket Club enthusiasts were clearly chuffed to be staging the finals. Thanks to the efforts of their groundsmen – Tony Biscombe and Gary Proctor – the two wickets (separate tracks prepared for each game) and the outfield were in superb condition.
Indeed, one of them had been up bright and early to redo the markings because untimely overnight rain washed away his hard work of the previous day.
---
The Scholes square is said to be the best in the Leeds and Wetherby Cricket League. No accident, mind. It's the result of something like 15 years' hard graft.
---
Positioned in the northeast corner, Scholes's clubhouse is the Rakehill Road ground's centrepiece. It is a smart, flat-roofed, portable-type building. Light and airy inside, thanks to four picture windows, it contains everything a village cricket club needs: dressing rooms, kitchen, loos and a sizeable area for hospitality and big screen TV viewing.
The clubhouse's partly wooden predecessor was wrecked in August 2016 by young arsonists. One of the perils of having a ground on the physical edge of the community.
A Scholes stalwart explained what a shattering blow its loss had been. It may have been a modest structure, showing its age, but club volunteers maintained and repaired it assiduously, and with pride, ensuring the Rakehill Road facilities continued to meet the required standards.
"It was ours," the former player told me, recalling with satisfaction a time past when everybody in the Scholes team had attended the village primary school.
Worst of all, much of the memorabilia of a club founded in 1931 went up in the blaze. Some photographs were rescued from the charred debris and make a poignant wall display in the new clubhouse, which opened 13 months after the original burned.
The cost, I learned, was covered partly by the club's insurers, partly by fundraising activities in the village and partly by online crowdfunding.
In flat country, this is an open, fairly exposed albeit pleasant ground. Hunkering down amid shrubbery on the western boundary, I was able to escape the worst of a nagging breeze. A very brief shower apart, stubborn cloud declined to shed rain. Thankfully.
Bar low hills, away to the southeast, there isn't any scenery to speak of. Unless you've got a thing for hedges.
One aspect of the reserve evening final that struck me forcibly was the sheer enthusiasm of the two teams. Lots of verbal encouragement for team-mates. "Keep this pressure on, boys," shouted a St Chad's Broomfield fielder. "We love this intensity."
Scarcroft, put in, found themselves in a bit of trouble after sliding to 76-5 off 56 balls. Ashok Baskaran, in at No 3, hit 32. A sixth-wicket stand of 55 righted the ship. It was between skipper Jegadesh Balan Thangamani (44) and Sebastian Joseph (10). Ross Chambers took 2-15, Ben Smith 2-26 – each from 20 balls – as Scarcroft made 135-7.

St Chad's Broomfield never looked like making the runs. Slow to get going, they were 47-3 at halfway. Opener Nathan Robson (24) and No 6 Henry Bolton (24) were the Headingley team's top scorers. St Chad's Broomfield closed on 93-6. Baskaran finished with 3-13 off 20. From five balls, Kannan Gnanasigamani took 2-4.
Amusingly, one of the Scarcroft players shot off, immediately after the presentation of trophy and medals. "He's going on holiday," explained a team-mate. "His car is packed."

---
Leeds Caribbean were worthy winners – by eight runs – of the senior evening final, an exciting, high quality contest that ebbed and flowed.
---
Captain Mubtada Akhtar led by example for 'Caribb', who elected to bat. He struck 60 in a fine fourth-wicket partnership with wicketkeeper Haseen Bashir (47). It transformed the Potternewton men's innings, advancing them to 123-4 from 29-3. Akhtar then took 2-17 from his 20 balls.

Leeds Caribbean reached 94-3 at halfway. "We're fielding so well and bowling so badly," remarked a disgruntled Scarcroft supporter.
As a big six flew over my head, burying itself in undergrowth alongside a neatly mown field used by Scholes's Scouts, a Scarcroft player, following the ball's trajectory, observed wearily: "I think that's a spare."
Over the second 50 balls, however, Scarcroft applied the brakes, restricting the opposition to 147-8. Sebastian Joseph (2-28), Dilip Sarathy (2-34) and South African James Van Der Merwe (2-40) shared the bulk of the wickets. Joseph featured in both finals.
The Scarcroft reply had a sound start. They were 52-0 after 25 balls. Van Der Merwe (51), who was dropped during the early stages, and Chris Page (35) put on 81 for the first wicket.
However, Scarcroft then slumped to 104-4 after 75 balls. A Caribb fielder was right. "Come on, boys, one wicket changes this game dramatically." Two or three, even more so!
Running out of deliveries (the Hundred's version of the Countdown clock is remorseless), Scarcroft required 39 off 20 then 32 from 10. Despite some big hitting (including two sixes) from Dhilin Goven (26 not out), Scarcroft fell agonisingly short, at 139-6. Bashir took 2-28.
It meant Leeds Caribbean avenged their recent six-wicket defeat by Scarcroft in the final of the Fred Fleetwood Cup.
Mind you, Scarcroft are having a good season. The club have won five trophies so far. Not bad, when you consider they were down to one team in 2017 then nearly folded.
The afternoon at Rakehill Road concluded with another presentation of trophy and medals. Fulsome praise for the Scholes club's staging of the event and happy players mingling with family and friends. All very convivial.
---
Each final was preceded by a minute's silence in memory of Dr Keith Howard, a former Scarcroft Cricket Club chairman, who died in the week leading up to the event. Keith, 89, a great supporter of sport (and the arts), was the founder and owner of Emerald Publishing.
---
Owing to a loss of teams, the Leeds and Wetherby Cricket League, which celebrated its centenary in 2020, isn't quite what it used to be. But league officials are working hard to maintain a viable competition.
In this context, it was doubly disappointing to hear Sicklinghall Cricket Club, whom I saw play earlier this season at Barwick-in-Elmet Cricket Club, have decided to join the Nidderdale and District Amateur Cricket League for the 2022 campaign.
Yorkshire boasts four cricket clubs called Scholes. For me, that's three down, one to go.
Many thanks to Andrew and you can read past articles from his club cricket series, Miles per Gallon, on the website.
Enjoyed this read? Join thousands of cricket fans who get the Cricket Yorkshire Newsletter – exclusives, competitions, partner offers and much more straight to your inbox!