Kian James is in his kitchen with his grandma Pauline on video chat, grinning away and listing his favourite international cricketers.

The poster boy in Yorkshire for disability cricket programme, Super 1s, reels off Joe Root, Ben Stokes and Joffa Archer. We then swap views on the rollercoaster that was the ODI series with Ireland.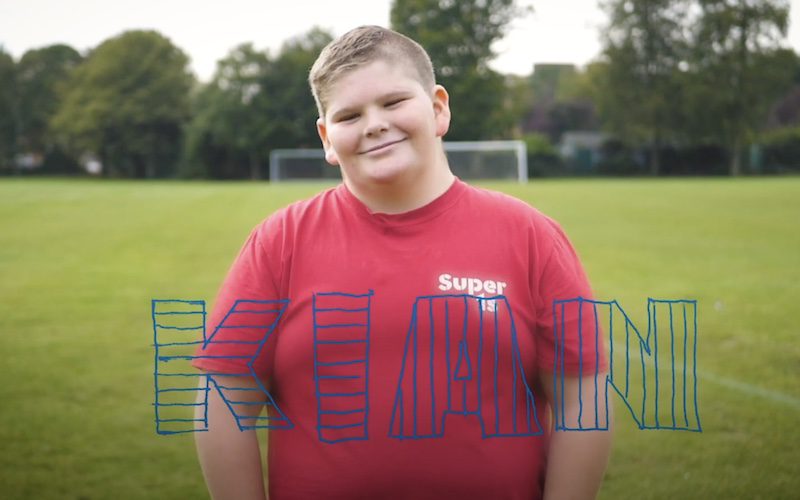 I'm chatting to Kian to hear about the impact Super 1s has made to his life.
Super 1s offers young people with disabilities, aged 12-25, a chance to play regular, competitive cricket. It is a fantastic Lord's Taverner's programme, delivered locally by cricket boards in each county.

One of the main driving forces of Super 1s is to address the fact that those with disabilities can feel isolated and lonely without an avenue to socialise and play sport.
His own development has led Kian to feature in the Lord's Taverner's fundraising campaign #Isol8 that raises awareness of this disconnection and need for support.
Coronavirus had reinforced that sense of isolation but Kian adapted well, with the help from the Yorkshire Cricket Board and Lord's Taverner's offering cricket-related challenges, games and online video chats.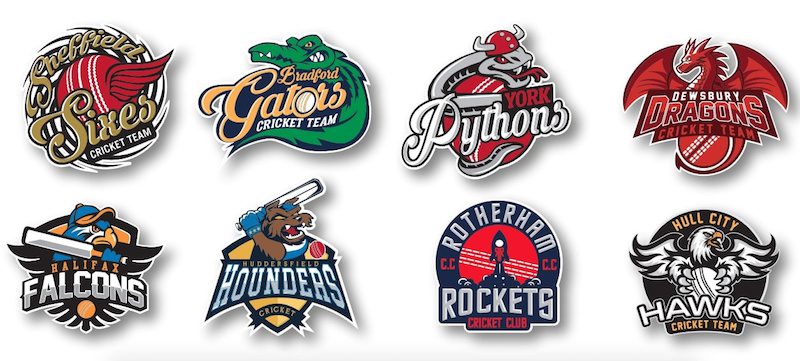 Kian is a bit of a star. The interview flies along and each question is considered and then smacked out of the park for six with a cheeky grin.
Super 1s cricket in Yorkshire
He attends the York Super 1's Hub; In Yorkshire, there are eight hubs, each with their own team identity so think Halifax Falcons or Rotherham Rockets.

Kian's background is a difficult one but it looks as though cricket has offered an outlet to help him become happier and more confident.
His mum had alcohol and drug problems that affected Kian at birth and Pauline, his grandma, has looked after Kian from the start.

As Pauline explains: 'Kian finds it very frustrating because he doesn't understand a lot of what you say to him and it takes him a while to process it. He gets very, very angry with himself and at other people. This (Super 1s) is like an outlet for us and it's definitely helped.'

Kian himself acknowledges that playing in the York Super 1s hub has dampened his anger and the cricket has allowed him to forge friendships.
A key theme that crops up more than once in our chat is that he wants to help other people and is ambitious too; playing for England one day is on his radar.

Covid-19 has inevitably thrown plans into disarray but the Yorkshire Cricket Board intend to get Super 1s hubs back up and running in September.
For Kian, with his infectious laugh and appetite for bowling, it can't come soon enough.
Want to host a Yorkshire Terriers match?

Meanwhile, Yorkshire Terriers are the physical and learning disabilities county squad and need your help.
The Terriers had their 2020 season cancelled, due to ECB restrictions on travel and safety relating to Covid-19, so they are left without almost any fixtures.
Does your cricket club have a third team or ladies side that would be interested in hosting a Yorkshire Terriers friendly at your club?

It would be fantastic if Cricket Yorkshire readers could help get some August and September fixtures for the Terriers.
Contact Rohan Randahawa, Disability Development Manager at the Yorkshire Cricket Board – [email protected] or on his mobile: 07519 122246.
Lords Taverners Table cricket

Table cricket offers those with more severe and complex disabilities the chance to play cricket.
This year, there's been 45 schools in Yorkshire who took part and the YCB will be contacting schools this winter to repeat their offer of 6 hours free table cricket coaching.

Again, just email Rohan at the YCB if you read this and think your school would be interested, it's an opportunity not to be missed.

To keep updated on disability cricket in Yorkshire, visit http://www.yorkshirecb.com, you can also follow @yorks_super1s or @R_RandhawaYCB on Twitter for updates.
This sponsored article is part of Cricket Yorkshire's partnership with the Yorkshire Cricket Board. If the mood takes you, click to read Cricket Yorkshire's policy on sponsored content and our current partners.** 
Latest posts by John Fuller
(see all)