In my line of work, I see a lot of seriously impressive performances in recreational cricket.
One, well two, that spring to mind of late are Ben Morley's record-breaking 237 not out off just 143 balls for Rawdon in the Aire-Wharfe Cricket League, followed by 199 the next day in the Waddilove Cup Final.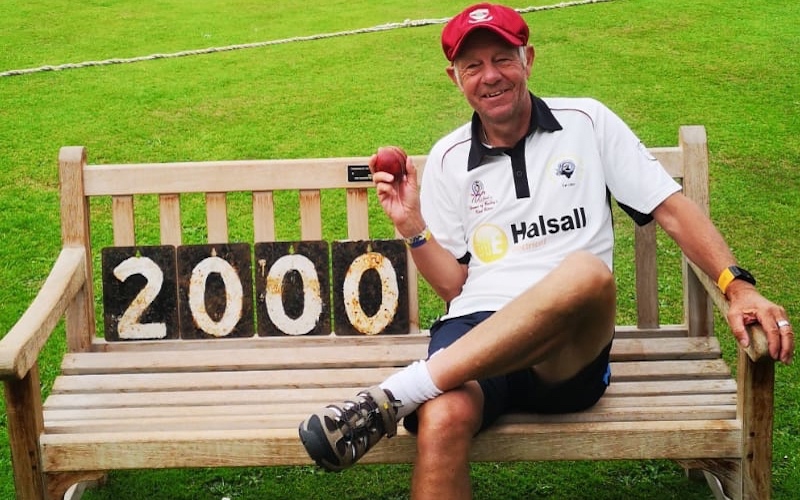 A freakily ferocious weekend (436 runs) is one thing but prolonged success over many years is something else.
Ladies and gentlemen, let me introduce you to Nick Briggs (above) who has now bagged over 2,000 wickets.
Yes, you read that right. Two. Thousand.
He hit that frankly ridiculous figure playing in a Grey Fox Trophy game at Woodhouse Grange. It takes a lot of teams, possibly some WD-40 in the joints and a stack of overs bowled to accomplish that kind of success so I thought I'd arrange an interview to ask the pertinent questions…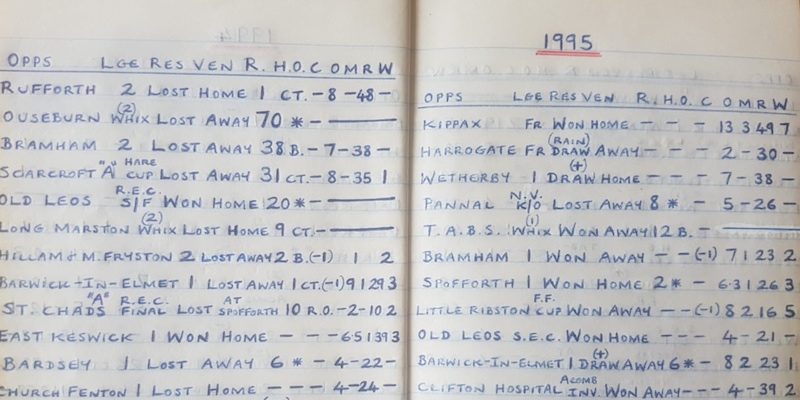 Namely, but Nick, how can you possibly KNOW you've got over 2,000 wickets now?
The answer to that, dear readers, is that he has a record of every single game he's played in. Oh yes, a proper badger.
Nick's Play-Cricket stats show he began with Bilton-in-Ainsty Seconds at Little Ribston in Division 4 of the Wetherby League in 1977. His three wicketless overs went for 24 – but hasn't he made up it since, eh?
According to Nick, he actually began in 1975 as a medium-pacer before a suggestion from a team-mate saw him switch to bowling off-spin and the rest is history.
In this enjoyable podcast episode, we explore Nick's remarkable playing career with Bilton-in-Ainsty, Kirk Deighton, Kirk Hammerton and Yorkshire Cricket Board Veterans, to name a few.
Enjoyed this read? Join thousands of cricket fans who get the Cricket Yorkshire Newsletter – exclusives, competitions, partner offers and much more straight to your inbox!
Latest posts by John Fuller
(see all)