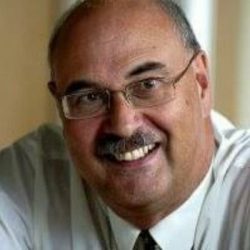 Latest posts by Bill Marshall
(see all)
Bill Marshall talks to James Smith, of Pudsey St Lawrence in the Bradford Premier League, about his playing career in James' final season.
It is said that when Derbyshire needed another fast or fast-medium bowler in the 20th Century, they just hollered down a mine shaft.
Not all of these were miners, however, but the county produced such greats as Alf and George Pope, Cliff Gladwin (who I batted against in 1972 in a second-team match when I was 15 and he was 56), Les Jackson, Harold Rhodes, Brian Jackson, Ian Buxton, Derek Morgan, Alan Ward and Mike Hendrick.
When Yorkshire needed new blood, they often had to look no further than the Bradford League – regarded as one of the top leagues in the land, alongside the Lancashire League and Birmingham League.
County progression from the Bradford League
Among the obvious recent examples of that progression from Bradford League to Yorkshire are Richard Pyrah, Andrew Gale, Paul Hutchison, Gavin Hamilton, St Lawrence's own Jordan Thompson, and, this season, wicket-keeper Harry Duke.
Now, of course, with the Yorkshire Academy playing in the Yorkshire Premier League North, there is a different pathway to the professional game for the county's leading youngsters.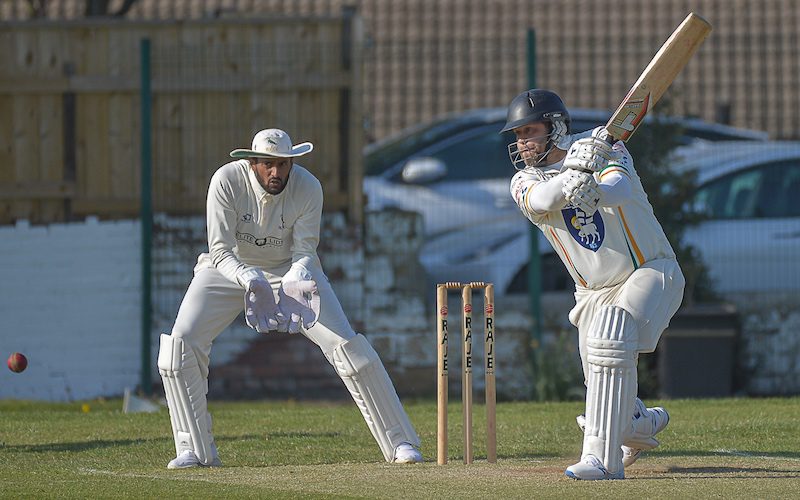 But Pudsey St Lawrence stalwart James Smith (above right), who had scored 12,047 league runs for their first team before the start of the 2021 season, reckons that Yorkshire should not put the Bradford League on the back-burner when it comes to talent spotting, and maybe missed out by not selecting his team-mate Mark Robertshaw.
Smith, who made his first-team debut for Saints when he was 15 but retires at the end of the season aged 41, said: "There is no longer that tradition of the best Bradford League players getting that chance with Yorkshire."
"People used to come and watch and say 'This guy has got something about him, let's give him a run'. That doesn't happen anymore and it is quite disappointing."
And while destructive batsman – he won the league's fastest 50 trophy off just 16 balls in 2003 – and medium-fast bowler Smith, who played second-team cricket for Yorkshire, Derbyshire and Sussex, represented the Minor Counties and Cumberland.
He also played for Unicorns A (a team without first-class contracts who played in the Clydesdale Bank 40-over competition), the Yorkshire Cricket Board and the Yorkshire Academy, but does not feel too sorry for himself; Smith feels sorrier for prolific Pudsey St Lawrence opener Mark Robertshaw.
"You don't score 12,000 league runs (as Mark has) if you are a poor player or are unlucky. You do that because you are a damn good player and I do think that he has been unlucky to get a shot with someone."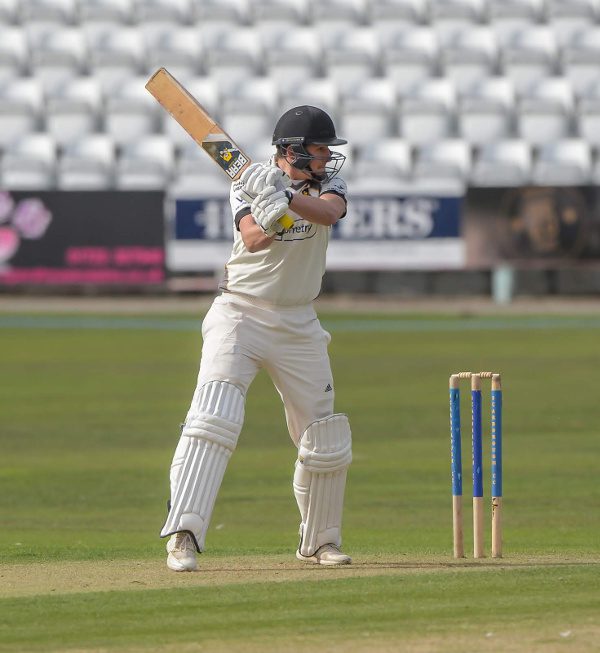 Elegant left-hander Robertshaw (above), who has represented Leeds-Bradford UCCE and Cumberland, reached 12,000 league runs for the Saints when he clipped the ball into his pads and ran two to get off the mark in the Gordon Rigg Bradford Premier League Premier Division clash against Townville on Bank Holiday Monday.
It led to mass applause from the home changing room that baffled most of the spectators.
Smith, who won the Bradford League batting averages in 2016, said of his 32-year-old clubmate:
"The amount of runs that he has scored and the consistency that he has done it at, I do feel that he has been unlucky not to have had a shot at first-class cricket, but as most good league players do, they got overlooked."
Mind you, Smith, son of St Lawrence stalwart Keith, is not looking through rose-coloured glasses when it comes to assessing the standard of play in the Bradford League.
The all-rounder admitted: "I would agree that the Bradford League, standard-wise, is not what it was."
"The dynamics of it have changed completely. When I came into it, everyone had a fast bowler, every team had an overseas player – an Indian, Pakistani, West Indian, South African."
Simon Doull at Pudsey St Lawrence
He adds: "We had a Kiwi in Simon Doull – always someone who could bowl pace and be aggressive with the bat. Now spin is such a key weapon in the Premier Division. People get used to facing pace, but spin – left-arm or off-spin – brings a different dimension to the game."
"There is not the depth of quality cricketer. In the 1990s and 2000s, you would not be able to come up against a team that you could wipe the floor with. Every team could have an off-day, fair enough, but generally you would be battling until the last ball with a winning draw or losing draw."
"Unfortunately, now, and whether that is due to unavailability or lifestyle changes, you do get a couple of teams a season who will nick the odd win but more often than not will be on the back of a hiding, and that is where we are short on where we were."
While the volume of Smith's representative cricket when he was younger was undoubtedly significant in his development, he does feel that his shortcomings would have been exposed at first-class level.
He said: "I have played a lot of representative cricket, and that really helped me develop very quickly – Leeds Schoolboys, Yorkshire Schoolboys at a very young age, representative teams for the Bradford League, and Minor Counties for Cumberland for five seasons, which was fantastic again as regular cricket like that helps you to become a better player more often."
"A lot of young players don't get that nowadays."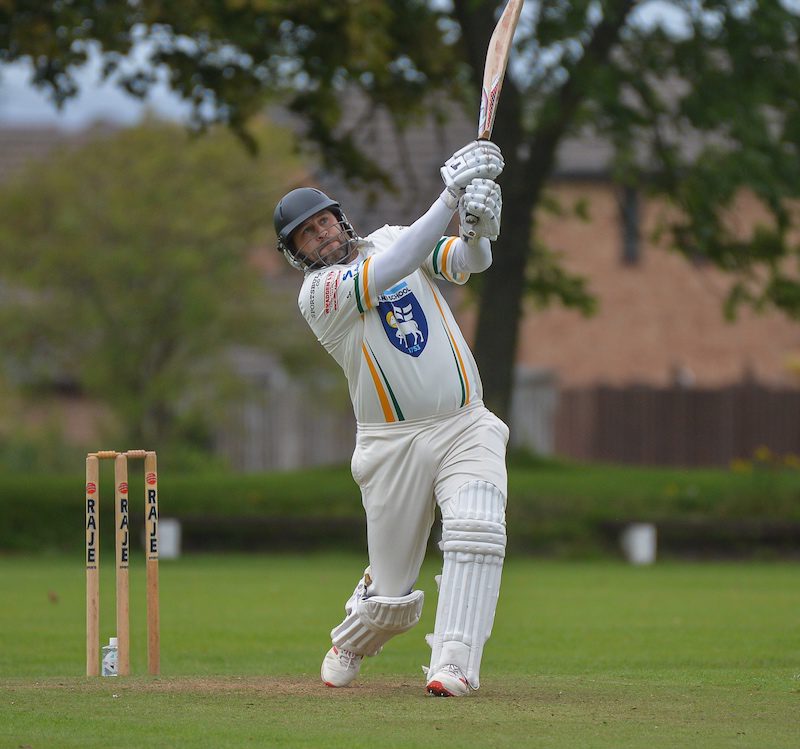 "At the height of my powers, I probably would have been able to hold my own in the county game, and more often than not I held my own at second-team level and had my highest score against Derbyshire and thought 'what if, what if?'

"Would I have been good enough but there were probably enough technical faults which would have made it very difficult for me to succeed in first-class cricket. As a realist, I probably wasn't good enough as a batter. The better bowlers would have worked me out but I have had a damn good run at all levels and enjoyed every second of it, so I have been very lucky."
A one-club man – in increasing rarity these days – was he ever tempted to join another club?
He admitted: "Leaving St Lawrence was never something that I would do. I don't owe them anything, they don't owe me anything and it has been wonderful for me and I was always committed to Pudsey, and if I am retiring from cricket, I am retiring completely and I am not going to go anywhere else and play. It would just not be the same."
Smith helped Pudsey St Lawrence win the Bradford League title in 2015, the Bradford Premier League title in 2016 and 2018, the Priestley Cup in 1997, 2011 and 2014 and the T20 Cup in 2009, 2010.
He said: "There are so many memories to speak of. The successful years we had in the 2010s, and 2011 when we won the cup. That golden period had the biggest highs and was fantastic, and you never forget those days."
But memorable days have continued this season.
Bradford Premier League aspirations this season
Smith said: "The victory that we had over New Farnley on Saturday (May 29) was one of the best that I have been a part of. It was everything that we are about – never really in the game and then pulling it out of the fire. It is days like that when you pull a victory out of nowhere that stay with you forever and is the reason why you turn up every weekend."
The following Saturday, Pudsey St Lawrence defeated previously unbeaten leaders Woodlands by one wicket, being taken to victory by second-teamers Jordan Moore and Sam Johnson.
St Lawrence have a tradition of feeding home-grown youngsters into their first-team, including many from their under-17 side of 2014, such as Thompson, Josh Wilson, Josh Smith, Archie Scott and Harry Cullingford.
Smith admitted: "The conveyor belt of talent that we have coming through has also driven my decision – the development side of things and the young lads that we have now got playing . . . 21-year-olds, 16-year-olds, and these guys have got to get used to playing first-team cricket and being more involved more often."
"If a young lad playing in the second team can do what I do now then they will probably be more agile in the field and learn their trade, learn how to play cricket. Now is the time for them to get involved, to have a long career and understand what Bradford Premier League Premier Division cricket is all about."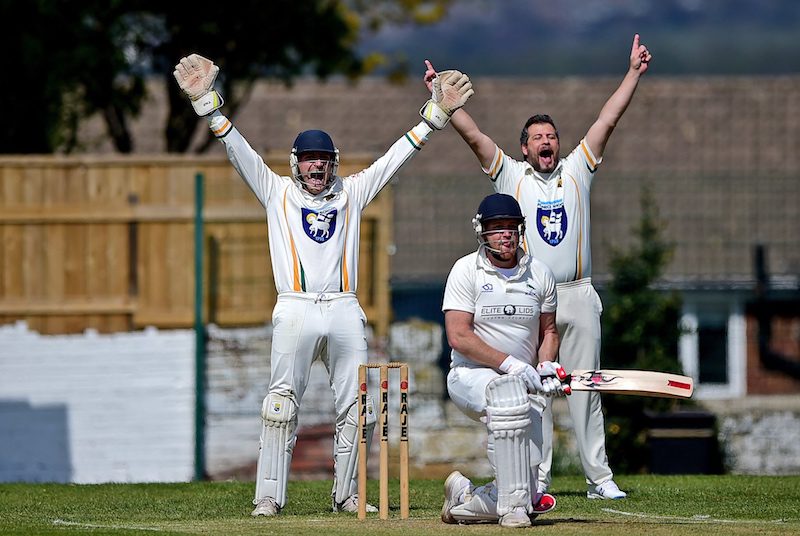 But there are another two reasons why Smith (pictured at slip) will be hanging up his flannels after this season.
He confessed: "People always told me that your body will tell you when it is time, and for me, it is the aches and pains after every game, the days to recover, and I have a family so I have to concentrate on that."
"I have one daughter who turns seven in July and the weekends will increasingly be taken up with taking her to classes or whatever, so I have to make sure that I am round for that."
"I have had 20-odd years of playing first-team cricket up here so I have very much had my time."
"During the lockdown, I said to Spike (Chris Marsden) that if we played a full season of all competitions, with no restrictions or delays, I would call it quits and see where we finish with a good run at all competitions. If the body holds up until September, then that is all that I can hope for."
As for bowling medium-fast, he said: "I haven't bowled regularly for five or six years. Two or three years ago I tried to bowl a couple of spells, and it just gets harder and harder to keep your body strong enough to do it."
Smith doesn't have many regrets about his cricketing career, but one of them is not playing Pudsey Congs in league matches anymore as their bottom-town rivals have dropped into Division One.
He said: "I miss playing Pudsey Congs on a Bank Holiday Monday, and I know that they beat us in the Twenty20 the previous Thursday, but it is a local derby that both clubs have thrived off over the years, and it is a disappointment that we don't get to do that now in the league. It is those derbies that make you realise what club cricket is all about.
"Now we have the New Farnley derby, which is right up there with some of the best league cricket that will be on show in any leagues up and down in the country."
"There will be a time when Congs are back in the Premier Division and we will be battling again. It is only a matter of time before they do it because they have had to rebuild."
As for 2022, Smith said: "I will not be aching next season and just trying to enjoy that bit of freedom down here. My family is still down here so I will still come and watch, and pick and choose my fixtures and support the boys."
"Although I won't be playing, I still want to be a part of the club and what it is about. I will still take a
very keen interest and be here as often as I can."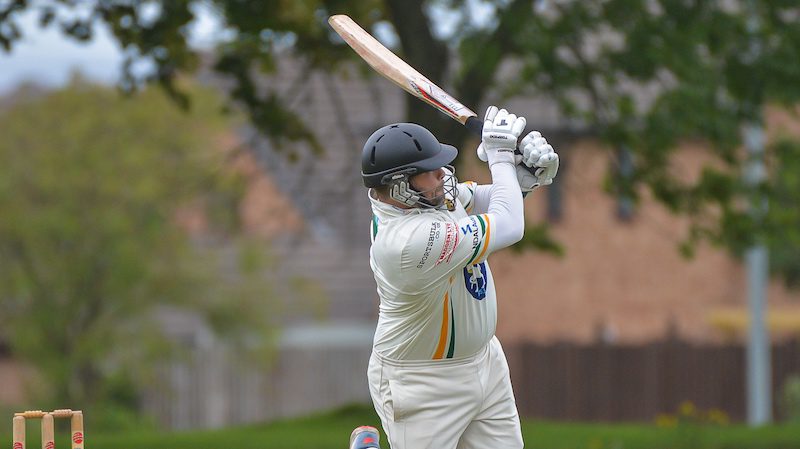 One final question to James was 'What kind of mentor has your dad been?' Smith junior said: "Because everyone told me how good he was, including himself, I always wanted to overtake what he achieved and be a better player than my dad."
"He was renowned for being a finisher, renowned for being a match-winner, and the Bradford League has always been the toughest cricket, and if you have a match-winner in there that is the person that I want to be . . . and it was always driving me on to overtake what he achieved."
"He will end up with more league medals than me but I hope that I made a similar impact or larger one in terms of cricket."
For the record, Smith senior confessed to me on Bank Holiday Monday that his son is better!
Editor's Note: Thanks to Bill for this interview and to Ray Spencer whose top-notch photography is well-known in the Bradford League. If your club in Yorkshire needs photos, Ray is available for hire, just visit rayspencerphotography.co.uk.
He covers matches, presentations and corporate events for various teams, leagues, websites and magazines.
Do you / your cricket club want to find sponsors, fundraise successfully and grow your membership?
Learn simple, step-by-step methods to create incredible value for members, sponsors and funders.
Our Make Money For Your Cricket Club e-course is an enjoyable way to learn at your own pace.
It covers 4 modules with short video lessons:
Membership
Events & Fundraising
Sponsorship
Grants & Funding