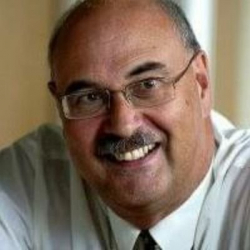 Latest posts by Bill Marshall
(see all)
Bill Marshall talks to the leading run-scorer in the Bradford Premier League, Lee Goddard, about form, mindset and the push for silverware.
Lee Goddard's statistics this season are Bradmanesque.
In seven innings up to Friday, June 11, the New Farnley opener's scores have been 123, 89 not out, 141, 32 retired, 19 not out, 0, 1, 130, 88 not out and 82.
That equates to 703 runs at an average of 117.16.
So in a winter and spring of preparation that has been disrupted by Covid-19, how does the former Durham and Derbyshire wicket-keeper explain his superb form in the Gordon Rigg Bradford Premier League?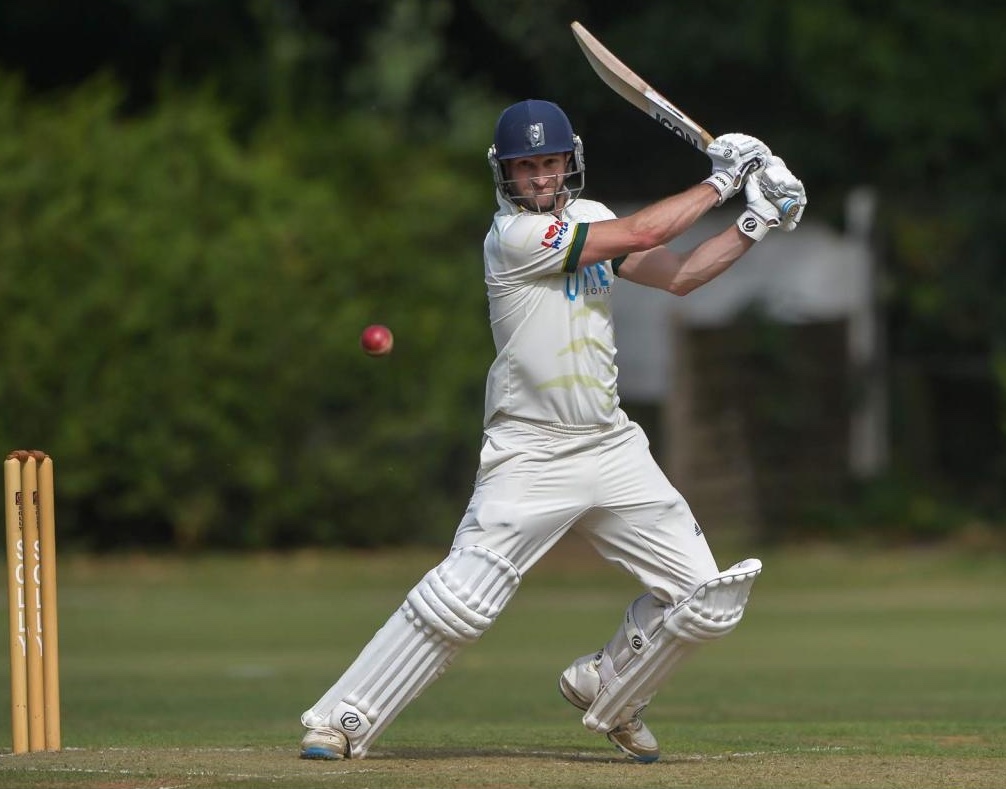 He revealed: "I would say that it is mindset. I am going in more relaxed every innings, not feeling that I have to score runs. It is just coming naturally.
"I suppose when you are in good form you just have to go with it.
"I started against Cleck and got a hundred in the first game and then played on the Sunday and got 89 not out and then got another hundred the week after, and I have just kept it going.
"I have a determination this year to try and win something and help the team get some silverware, and while ever I am in good form, I just want to make it count every week."
As for the unusual preparation to the year, which you would think would count against a start to the campaign like he has had, he said:
"We have not really been able to practice indoors at all but we managed to get outdoors for a week and then we had a friendly so I suppose that everybody felt a little bit under-cooked coming into the season, but for me it is just a mindset."
"I don't train much anyway due to work commitments – I work for a chemical dosing company covering the UK and Ireland and I live an hour away from New Farnley so I cannot make training much – but everyone is in the same boat and not many people got to go inside. People's health and safety is far more important than having a net indoors."
Seeing it like a football
"We had a week's worth of good weather to start with and then we had poor weather, and now it looks as if it is starting to come good again.
"Someone said to me last week 'Are you seeing it like a football?' but when you are in good nick you just want it to continue and continue.
"We are lucky that we have played on some good wickets – we have also played on a couple of poor wickets – but I feel in good form.
"I try and keep an open mind and don't try and pre-set anything. It is easy when the ball is coming slower and you say 'If he bowls it there, I am going to hit it there', but that is where you don't want to be.
"You want it come naturally and if the ball is there hit it wherever. You don't want to overthink it because that is when you start forcing it and making errors."
If the 38-year-old would not take back his start to the season, however, it is undoubtedly a different matter when it comes to his first-class career.
Embed from Getty Images
The Dewsbury-born keeper – he doesn't keep nowadays as former Yorkshire wicket-keeper Dan Hodgson is in the New Farnley team – played for Loughborough UCCE, Derbyshire (2003-07, 2009-10), the Yorkshire Cricket Board and Durham (2007-09).
He made his County Championship debut for Derbyshire against Hampshire in September 2004, taking five catches in the first innings, but it was another two years before he played in that competition again.
Nevertheless, there were highlights, such as his career-best 91 against Surrey in his first stint with Derbyshire and, even more impressively, not conceding a bye when Essex racked up 580 – a record clean sheet for the number of runs scored.
Goddard also held the record for the fastest half-century for Durham, reaching the landmark in just 32 balls against Sri Lanka A in August 2007, which was one ball faster than Ian Botham, Martin Speight and Phil Mustard.
However, his poor form with the bat for Derbyshire in 2010 – he averaged just 16.50 – meant that he did not complete that season and his contract was not renewed.
Being released by Derbyshire
Goddard, playing at a time when mental health was not to the forefront of people's minds like it is now, said: "I remember the day like it was yesterday when I was told I was getting released by Derbyshire, and it was kind of like a weight being lifted off my shoulders and I had no desire to continue at all, which was a shame really.
"When I got released, I was actually quite happy about it, which probably goes to show where I was mentally at the time."
Goddard, who later represented Northumberland in the Minor Counties Championship, added: "I know full well that I didn't maximise my potential at first-class level. It comes back to a mindset.
"I worked hard to get to that stage and then I don't think that I was mentally tough enough, and if I had my time back there are certain things that I would do differently, but I loved it while it was there and it was a great experience.
"If I had my time again, I would probably seek some help or what-not, but I can say that I have done it and I have made some good friends through cricket so . . .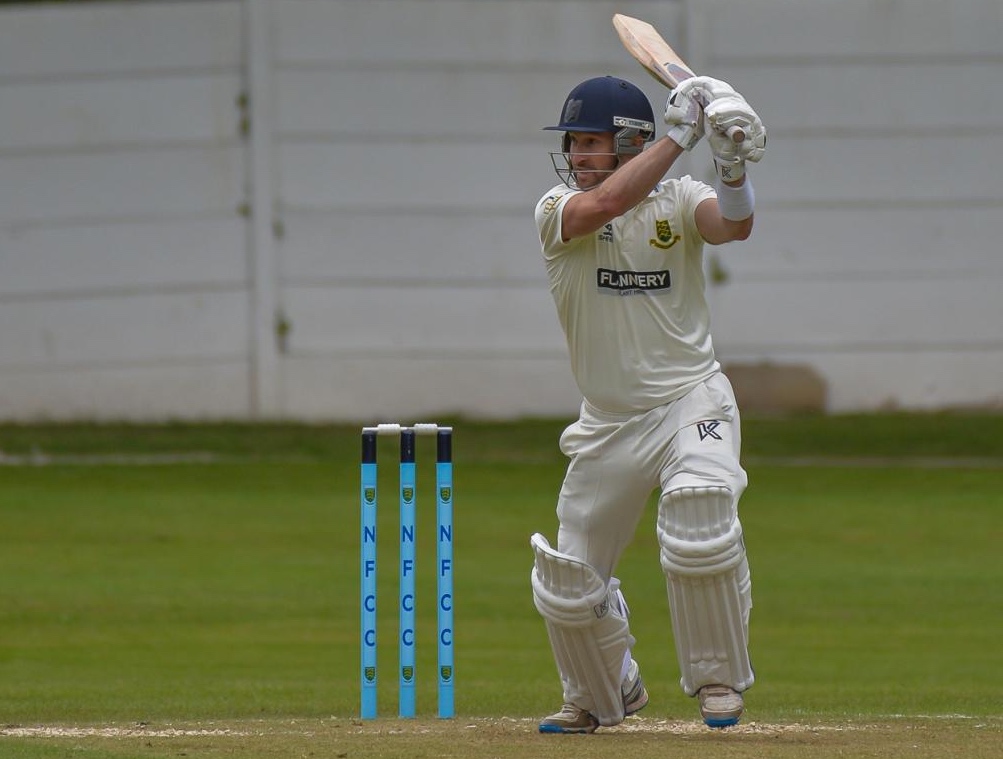 Goddard's focus now is on winning some silverware for Bradford League heavyweights New Farnley.
He said: "We are gunning for everything if we can. We had a difficult week in the league, losing to Methley and then Pudsey St Lawrence, but we are back on track now and we want to push in all formats.
"It is looking like our two main rivals are Woodlands and Townville, who we play in the next two weeks, but you cannot discount the likes of St Lawrence, who turned Woodlands over.
"Woodlands are always strong, and we identified Townville before the start of the season as ones to watch. They have a good close-knit group, a good set of lads and they try hard and perform well for each other and are a talented bunch of guys.
"Mind you, I would not discount anyone though as we are not even at halfway."
As for playing cricket in the pandemic, Goddard said: "It has been a tough 15 or 16 months for everyone – it was great to get half a season in last year – but you work hard all week and you want good weather and to enjoy your weekends on good wickets against good opposition and to have that battle, which we have got the majority of time this year, so that is nice.
"Hopefully we are not going to go into a fourth lockdown and we can have a full season and really enjoy it."
And how is the body holding up?
He confessed: "I have a few niggles. I have a hamstring that is recovering and a sore quad at the minute but other than that it is fine, although these double weekends are not helping!"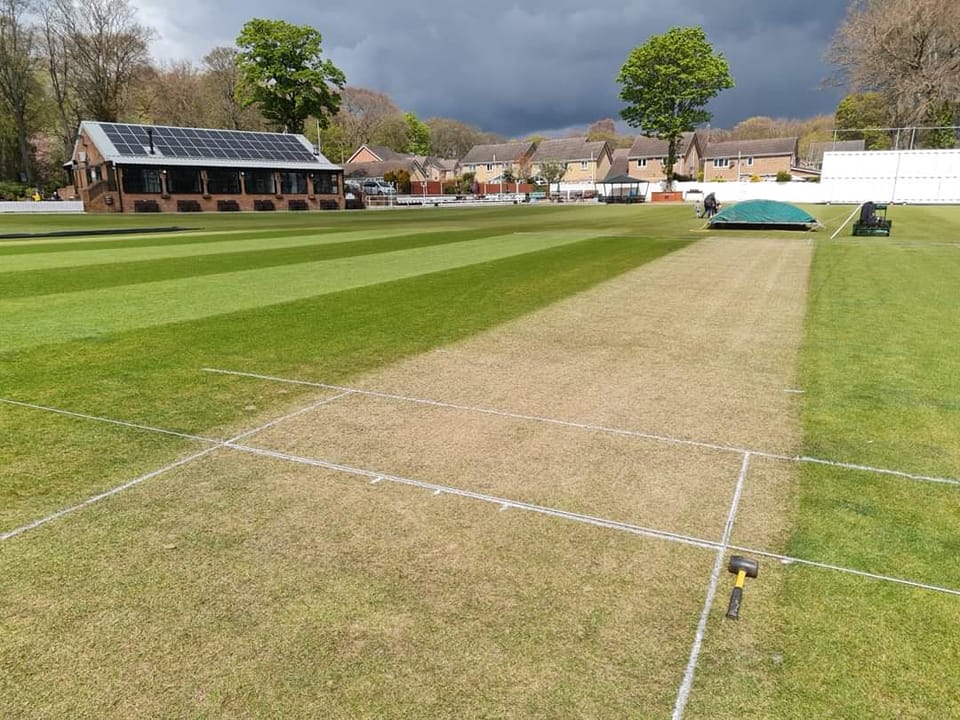 New Farnley: bouncing back
New Farnley's facilities, like Goddard's batting average, are definitely on the up as well.
He said: "We have our changing rooms open now, which have been a long time coming after the clubhouse was burnt down last year in an arson attack. The guys have managed to put some time and effort in and have rebuilt, and rebuilt it better.
"The ground is going from strength to strength, and you give a lot of credit to the groundsman and his helpers, who put a lot of time in because we do have a football pitch on one side, but go there now and you would never know.
"When I first started there eight years ago, you could tell that a football pitch went into a cricket pitch and then it turns into a cricket pitch, but now it is in fantastic condition and it is a club that is on the up and I am really enjoying playing there."
For the latest from the Gordon Rigg Bradford Premier League, visit: https://www.bradfordcl.com.
Thanks to Bill Marshall for this interview and to Ray Spencer for his photography: https://rayspencerphotography.co.uk.
Lee Goddard scores in 2021 for New Farnley:
April 17 v Cleckheaton (league) 123
April 18 v Barkisland (Heavy Woollen) 89no
April 24 v Bradford & Bingley (league) 141
May 1 v Farsley (league) 32rtd
May 15 v Wrenthorpe (league) 19no
May 22 v Methley (league) 0, 12 balls
May 29 v Pudsey St Lawrence (league) 1
May 31 v Morley (league) 130
June 5 v Batley (league) 88no
June 6 v East Bierley (Heavy Woollen Cup) 82
703 runs in six innings = 117.16 average