Whitley Hall Cricket Club are enjoying a period of growth with their new Ladies section as well as All Stars and Dynamos programmes proving popular.

With that welcome surge of interest came its own challenges over facilities provision; particularly around building outdoor cricket nets and upgrading their tired artificial cricket pitch.
The South Yorkshire club are not alone in that balance between wanting more juniors and seniors but fixture congestion, particularly after a wet few weeks, and space for training can be a juggling act.

Whitley Hall CC's Secretary Joe Webster said: 'We wanted to be somewhere with a game going on and practice with a consistent schedule.'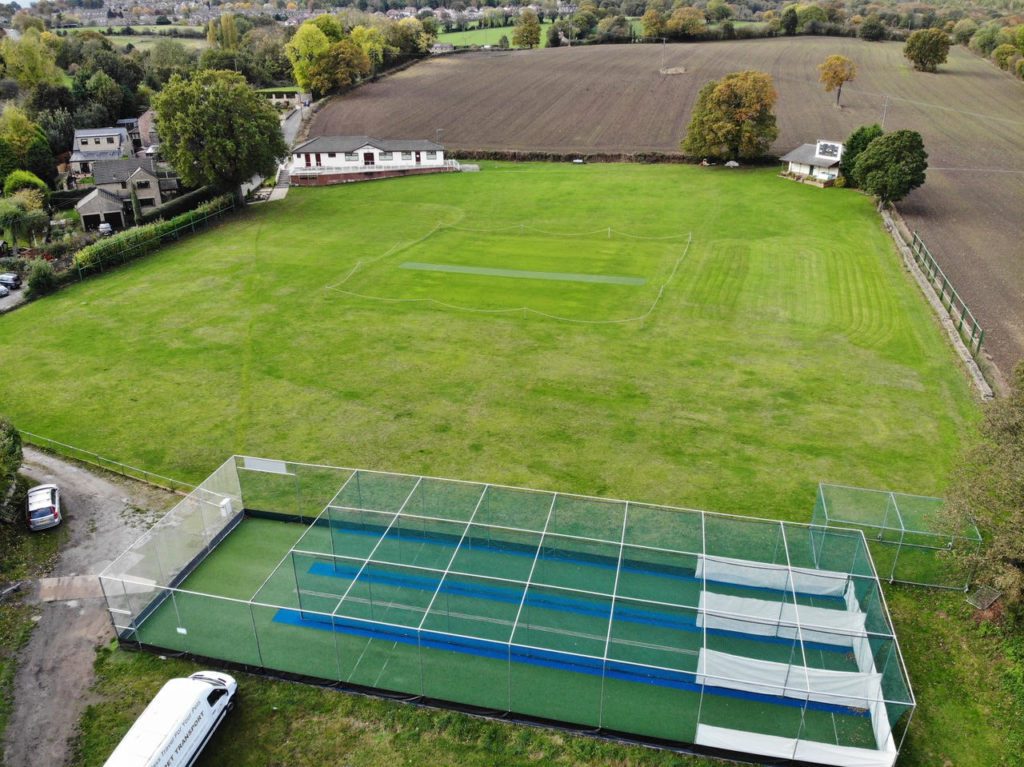 ECB-approved supplier of cricket practice nets
The usual drill for cricket clubs embarking on a project of this scale is to seek out ECB-approved suppliers for a site visit and quotes.

In Joe's case, Anthony Burton from total-play made the right impression right from the start:
'Anthony gave us the best talk about it all, wasn't trying to just push a product line and he looked like he cared. He marked it out and took soil samples.'

Cricket Yorkshire has partnered with total-play for a number of years to showcase their expertise and in that time, numerous non-turf cricket pitch installations have been completed across Yorkshire from Bolton Percy to Bradford Park Avenue to Low Moor Holy Trinity (and plenty more).

At Whitley Hall, ground was broken in February 2020 amid the snowstorms and ice that engulfed Yorkshire for weeks.
The 'tp365' base construction benefitting from a pin kerb edging in a full perimeter concrete haunching. This ensures the longevity and performance of the construction beyond that of 'traditional' installation methods.
It also helped the total-play team to overcome some challenging onsite gradients.
The entire facility construction benefits from a deep dual aggregate profile over a geogrid for stability. The aggregates laser-graded out through the layered installation to ensure even playing surface levels – essential for cricket.
As you'd expect, each cricket club's geography comes with considerations. Total-play had to position the facility with respect to the tight entrance area to allow future access into a parking area.
Some areas of concrete from an old practice area had to be removed and the area balanced with earthworks to generate a suitable formation layer.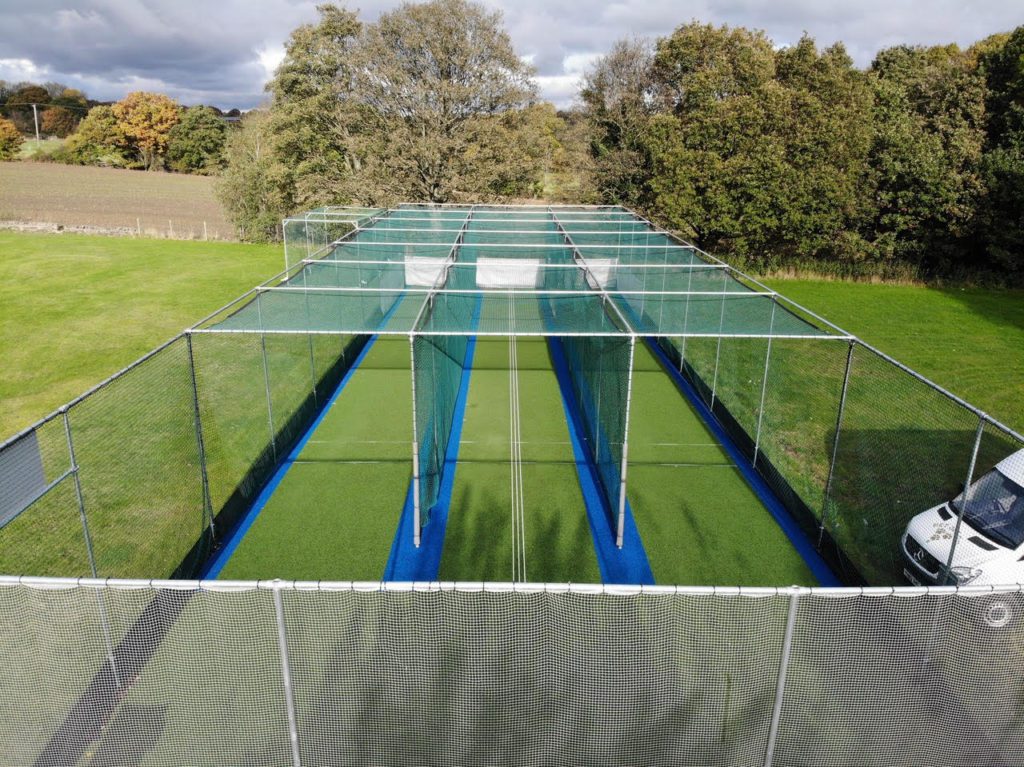 What did Whitley Hall Cricket Club buy?
Three-lane 33m enclosed 'tp365′ ECB approved non-turf cricket practice facility
Three-lane system features:
3 lanes with 4m high dark green HD Protection Tunnel Netting System, exclusive to total-play.

White 'sightscreen' netting behind the bowlers to help batters see the ball.

Full width woven playing surface, green with blue borders, with matching tufted green run up area.

Central lane with woven training lines.

Wrap batting curtains to further protect the batters from struck balls and distractions. These also provide the bowlers with a backdrop to better see the ball when struck off the bat.

Full perimeter black PVC Protection Skirting to help prevent animal damage and entanglement of the netting system.

Lockable pedestrian access gate to help control usage.

WHITLEY HALL UNDER 11's LEAGUE CHAMPIONS

Congratulations to the Under 11's who went unbeaten all season winning fittingly the Chris Drury Cup, a man who served junior cricket with such distinction. pic.twitter.com/WyY0EpHuW8

— Whitley Hall CC (@WhitleyHallCC) July 16, 2021
Refurbishment of existing non-turf match pitch with new shockpad and tp1 woven green playing surface.

Whitley Hall Cricket Club also had an existing non-turf match pitch in situ which was reported to have historically performed well, so it was decided that a refurbishment could be achieved.
The existing surface and shockpads were removed, the aggregate base re-levelled, before new replacement shockpad and tp1 green woven playing surface were installed.
This gave the existing facility a new lifecycle of use from the already installed base construction.
---
Whatever your club's facilities, budget and circumstances, it's worth an enquiry to total-play.

Just email Anthony on

[email protected]

or call him on 01604 864575.
---
For Joe at Whitley Hall, the club now has state-of-the-art, outdoor cricket nets and an artificial cricket pitch that will last many years with a new lease of life.
'It fulfilled the reasons we wanted it to. We can practice at the same time as playing and it brings so many options. It's a controlled environment without balls flying everywhere.'

An observation too has been the juniors training on their own steam at the outdoor nets and seeing a jump in their performances and readiness for senior cricket:
'It's a direct link in that they want to do the practice and we've given them a facility to do it in.'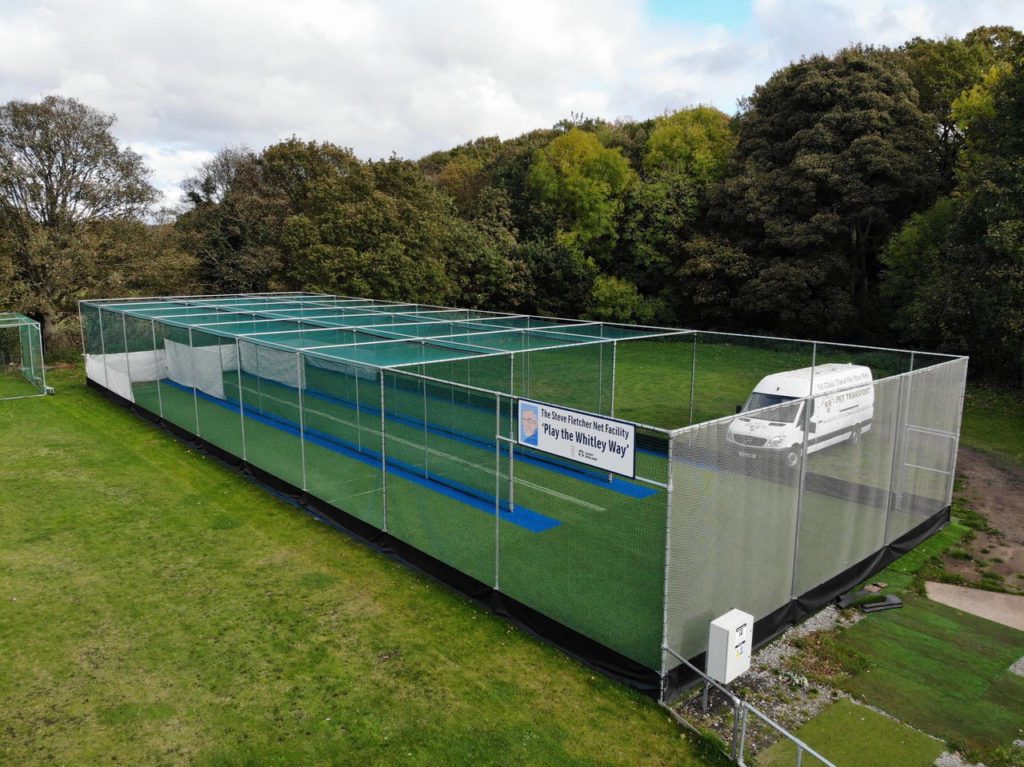 Contact total-play for outdoor cricket nets advice
If you want to talk through anything you've read in this sponsored article and get advice for your club then you can get in touch with Anthony Burton via email or call on 01604 864575.
Alternatively, if you'd prefer to browse their Cricket Ground Shop, there are plenty of practical solutions to aid grounds management.
To link up with total-play on social media, they are @TotalPlayLtd on Twitter, TotalPlayLtd on Facebook or watch videos of cricket club facilities with Totalplayltd on YouTube.
**This is a sponsored article on behalf of Total Play – if the mood takes you, click to read Cricket Yorkshire's policy on sponsored content.**
Latest posts by John Fuller
(see all)