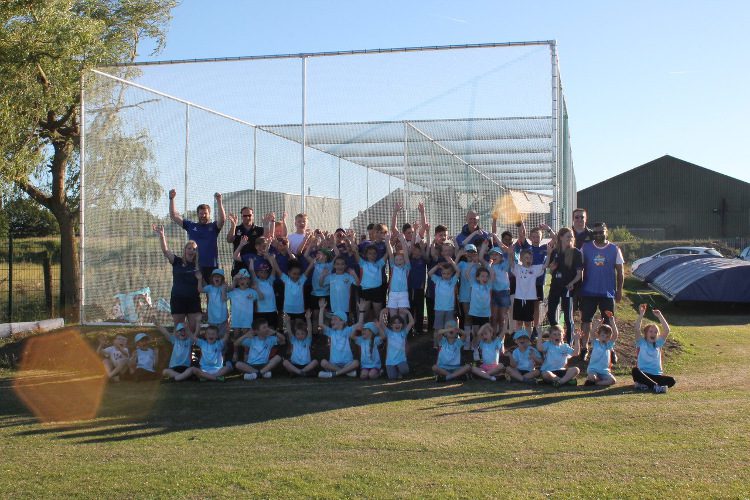 Low Moor Holy Trinity Cricket Club is in the midst of a hugely exciting chapter in its history – and one that offers a path for clubs in a similar situation.

The Halifax Cricket League club was struggling in one of the hotspots across Yorkshire where cricket clubs are in close proximity – with Bradford Premier League's Woodlands and Bankfoot down the road in this particular case.

Martin Jenkins, Secretary at Low Moor Holy Trinity, picks up the story: 'We had two senior sides and are a club that doesn't naturally attract players, as people don't know where we are, so we had to do something about that ourselves – that's when we launched our five-year development plan to really engage in junior cricket."

Their junior provision had completely folded so they rebooted their efforts beginning with under-nines and progressed to older age groups. In 2018, they decided to run All Stars, the ECB's entry-level programme for kids but that was in conjunction with a push to radically upgrade their facilities.

The Trinity Oval ground is on an old landfill site so is clay-capped and that means it has profound drainage problems. It is not unusual for the first few weeks of any cricket season to be wiped out at home because the ground is boggy.


Low Moor Holy Trinity's vision included a safe, ECB-approved cricket practice facility as part of a larger project for internal and external improvements – with a new kitchen and a 420m perimeter fence (to keep the neighbouring wild horses out), a project costing £92,000.

Martin was impressed with the sports surface specialist they went with: "The only organisation that gave us anywhere near the levels of commitment and support we thought were necessary was total-play. From day one, they were truly outstanding."

I have partnered with total-play before on Cricket Yorkshire to look at how cricket clubs improve their nets and covers, notably Driffield last year, but there's a long-standing pedigree there with Oxenhope, Bolton Percy, Bradford Park Avenue among others just in Yorkshire.
Cricket clubs that have embarked on this path before will know that building outdoor non-turf nets requires patience, funding and the right expertise. The site visits flagged up the need to raise Low Moor Holy Trinity's facility further off the ground, with a construction profile increased significantly to a total depth of 470mm.
This would safeguard against drainage headaches and ensure that whatever the cricket square was struggling to cope with, the cricket club and the wider community had a place to train.  
Though no two projects are ever the same, Low Moor Holy Trinity opted for total-play's ECB-approved 'tp5t' non-turf pitch system design. Plans for the new two-lane, 33m enclosed facility featured tp5 premium quality tufted carpet, HD netting panels and full 'wrap' batting curtains.
Part of the appeal for Martin, and the committee at Low Moor Holy Trinity, was that total-play were "very frank with us about timescales, cost, commitment and aftercare" because something on this scale needs skilful coordination with its inevitable moving parts.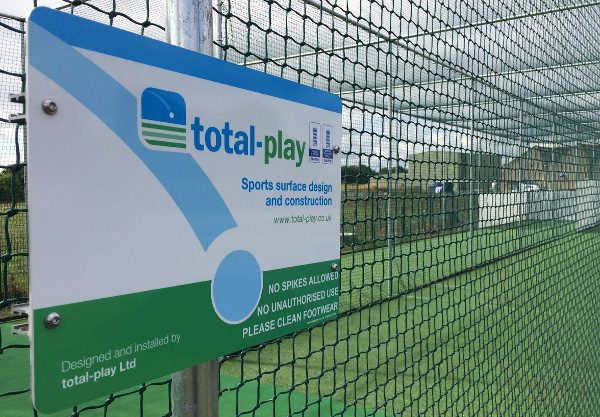 Funding advice for cricket clubs
Led by Martin, the funding to pay for this ambition began to take shape. Inevitably, it came from a variety of sources, each with their own requirements and deadlines.
Sport England, Aviva Community Fund, National Lottery Awards for All and Yorkshire County Cricket Club Charitable Trust all contributed to the improvements at Low Moor Trinity Cricket Club.

Many cricket clubs feel as though they are destined never to achieve the facilities they need and deserve. It can feel as if smaller clubs don't get the rub of the green compared with those clubs with more resources to throw at a grant bid.

There is no conspiracy here but all cricket clubs have to jump through the hoops, particularly for grants that use public money, and therefore ought to have development plans, appropriate Clubmark accreditation and use ECB-accredited suppliers to unlock funding streams.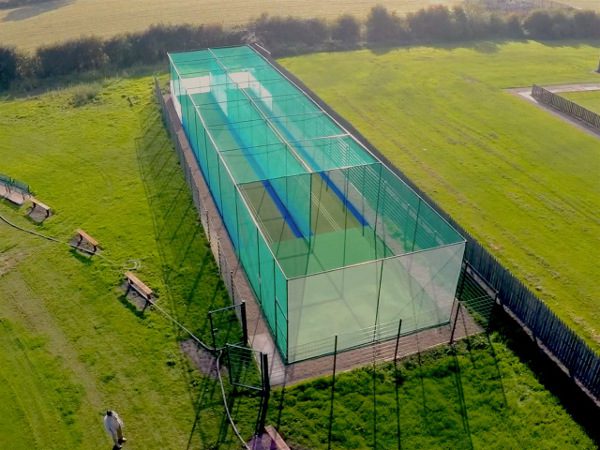 The good news is that your cricket club, wherever it is in the country and whatever the personnel and footprint, can go big and get the kind of facility that will make a difference for decades to come. (The photo above is another total-play installation at Askern Welfare CC, North of Doncaster).
According to Martin: "I was always of the opinion that big clubs get funding but little clubs get left behind until we started to engage more." He talks of the 'dark art' of bid applications but advises really studying the guidance notes and not making do, if time is short.
After all, competition is fierce and if a cricket club doesn't follow exactly what they need to down to the letter, others will.
Much of the ethos of successful bid writing is proving who it will benefit and exactly how; it helps if a cricket club has a record of already doing activities related to the reason for funding.
In pursuing funds for new outdoor nets, the club was able to show how it has invested £2,235 in coaching courses over the last 3 seasons (to cater for the extra demand) and to further plug into the local community by offering free coaching in schools.

The synthetic cricket pitch system, built by total-play, was completed in June 2018 and is already reaping the benefits as Low Moor Holy Trinity expand its range of teams – with U13s starting in 2019. They are also the envy of some other local clubs from the Bradford Premier League who now use the nets for their practice.   
Future plans
Low Moor Trinity Cricket Club are not standing still. They have an eye on establishing female and disability teams next, as Martin puts it, "We wanted to set up our club as a place where people can come and feel welcome and not have the pressures of high-value cricket, it's just a case of come and have-a-go."
They are buoyed by having had enormous interest in their junior teams and All Stars programme last year; success that led to Martin being awarded the Lawrence Walker Award for Club Development at the 2018 Yorkshire Cricket Board/ECB Outstanding Services to Cricket Awards.
Their new cricket practice facility has certainly caught the eye and other clubs can reasonably be thinking: why not us next?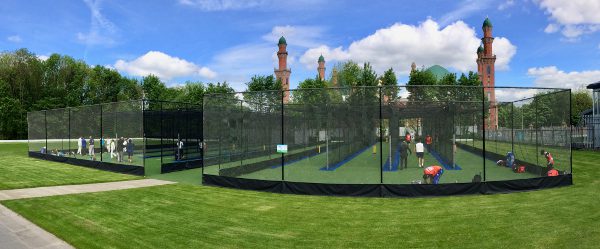 Contact total-play to improve your club's facilities
If you want to discuss anything you've read in this sponsored article and get advice for your club then you can contact Anthony Burton via email or call on 01604 864575.
To link up with total-play on social media, they are @TotalPlayLtd on Twitter, TotalPlayLtd on Facebook or Totalplayltd on Instagram.
**This is a sponsored article on behalf of Total Play – if the mood takes you, click to read Cricket Yorkshire's policy on sponsored content.**
Latest posts by John Fuller
(see all)