We have a lot to thank Google Maps and Street View for, even if it felt at the time as if permission was retrospective. By the way, we've mapped your road and house, hope you don't mind.

As someone who seeks out cricket in nooks and crevices across Yorkshire, finding my way to a ground can still be tricky – even with all the technology at our disposal.
It's part of the fun though, particularly when you join a new league or have different opponents and you've never been to theirs before. Some rural grounds can be on a strictly need-to-know basis.

Yeah, you cross that stile and turn right at the angry-looking bull and walk until the acorn tree and the pitch is just over the hill.

Postcodes can be useful but they can also be a bit rubbish.
It might be precise or it could show the vague vicinity then I have to use Google Earth to see where the cricket square actually is – and how on earth to get there on foot or by car.

Of course, if you know, you know. Pre-internet (I know how that sounds), it was always thumbing through league handbooks for actually useful directions, as well as an address.

Or, your team would be in a convoy, everyone desperately trying to keep up with Derek; the only one who remembered how to get to Butterthorpe CC in the Outer Dales County League.

If your cricket club doesn't use it already, check out What 3 Words – it's well-established but not really embraced by the grassroots game which is a missed opportunity.

Unlike a postcode, W3W gives each 3m square on the planet its unique three-word identifier.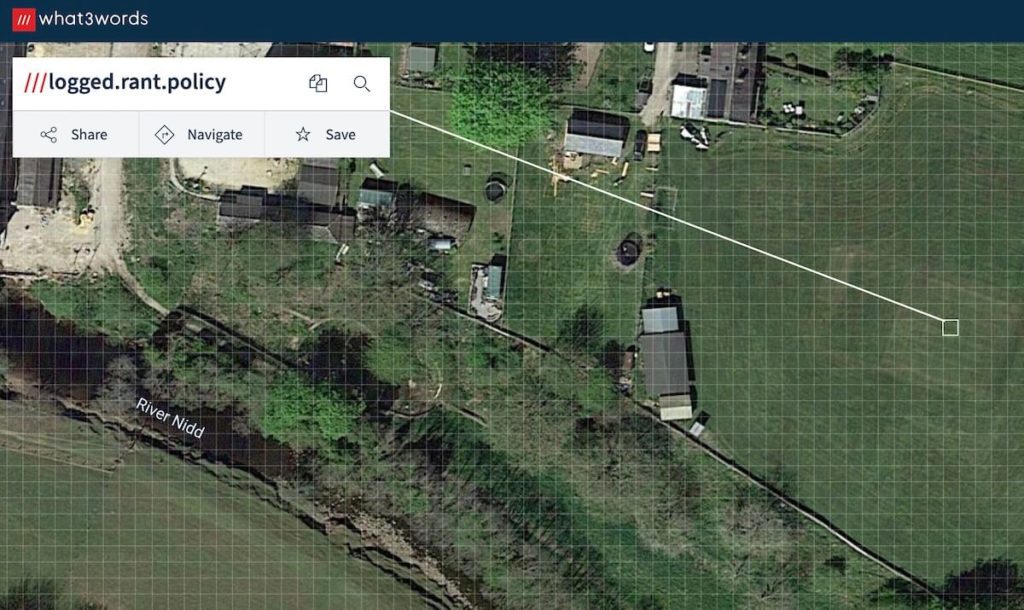 The actual Glasshouses Cricket Club square (above) is logged.rant.policy – which is more precise than Harewells Close. Of course, you can't park at square leg so it's a bit of detective work to blend parking with where they're actually playing.
Sometimes it's right there, or it could be bit of a trek…

Sands Lane playing fields in Dewsbury spring to mind for me where there were sixes and samosas. You leave the car at a retail park then take a path next to the River Calder and eventually plop out into a vast green space with multiple pitches and a viaduct.
The most remote cricket ground I've been to could well be the now-defunct Haworth West End (below). Cars could drive up onto the moors though I never saw any. Just windswept hikers at a truly humbling and extremely exposed part of Brontë Country.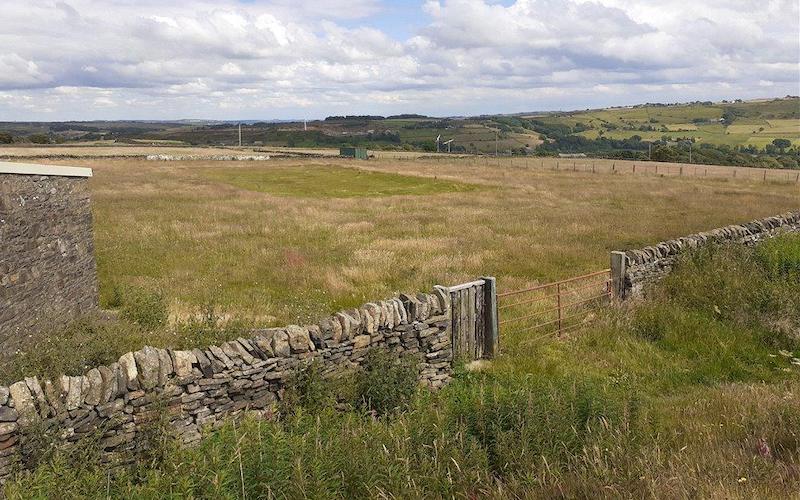 I asked club cricket watchers about their adventures and plenty of tales filtered back on email.
Londesborough Park Cricket Club in the Yorkshire Wolds is apparently down a long track (not been yet myself) where Google Maps peters out. You have to keep going and finally a cricket club appears like a mirage.
We have plenty of grounds where narrow streets prevail (yes, you Halifax League) and you know there's a cricket ground somewhere but it's hidden behind walls, houses or fields.
There might be nothing more than a field, often with no signage as a clue. (In the case of Lockton, it's a tale of being a cricket club back to life).
The Feversham Cricket League is a small league (six teams in 2022) with the likes of Gillamoor, Glaisdale and High Farndale (for the latter, see the picture of the sheep field at the end of this article).
To me, that's true village cricket and how I began playing back in Somerset as a tearaway teen bowling bouncers that would be despatched into hedges.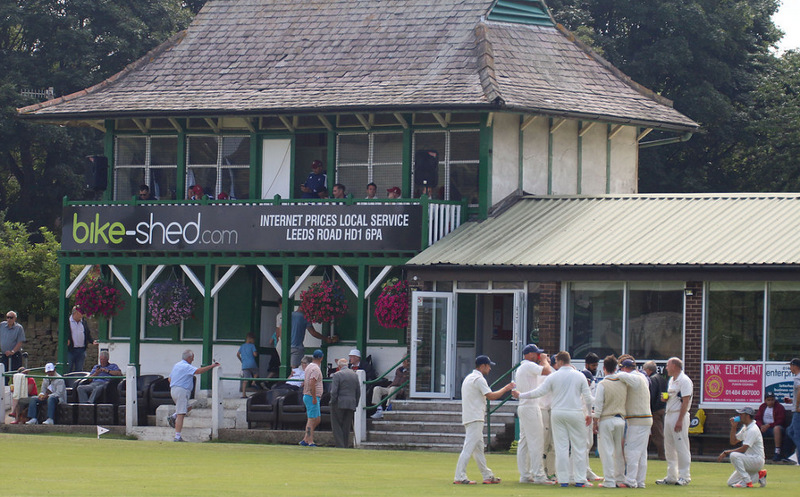 In contrast, Honley Cricket Club is an oasis with its own pagoda, surrounded by whitewashed walls. Unusually, Google Street View deposits you by the sightscreen inside the ground itself!

Some way North, off Skipwith Road is a cherry red sign that heralds the entrance to Queen Margaret's School for Girls. It's the beginning of a tree-lined road that takes you to Yorkshire Gentlemen's Cricket Club, based within the school grounds in the village of Escrick, south of York.

Looking for Cawthorne Cricket Club? This peaceful retreat with its wooden clubhouse, leafy surrounds and blockbuster teas is on Dark Lane.

The turning is innocuous and easily missed but you follow Tanyard Beck and eventually emerge at this South Yorkshire jewel, rewarded for your patience.

It's the joy of cricket on these journeys that just at that point when your confidence is wavering and you're wondering if the car will get stuck and need rescuing by a bemused farmer, a glimpse of roll-on covers or the top of sightscreens over a hedge reveals it will all be ok.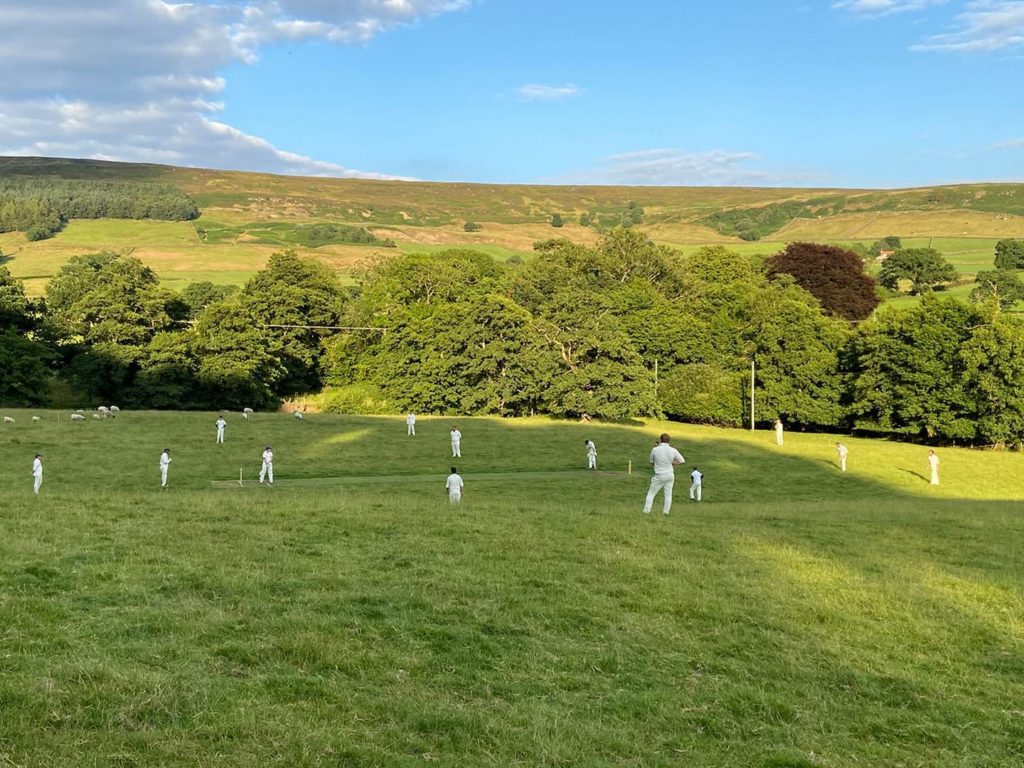 Share your stories

Over to you…What's the most remote cricket ground you've ever visited? What's the most unusual location?
Ever got lost? Any favourites or stories to share?

Leave a comment below or tweet me @cricketyorks or via Cricket Yorkshire on Facebook.

Latest posts by John Fuller
(see all)