This is a remarkable Yorkshire cricket tale and one to celebrate. It's incredibly rare that a cricket club comes back to life but, as Jack Stockdale reveals, there is always room for a surprise comeback.
**
The story of Lockton Cricket Club is the story of so many local village clubs. Lockton, just off the road between Pickering and Whitby on the North York Moors, once represented village cricket at its most idyllic.
As a seemingly permanent fixture of the local cricket scene, Lockton had fielded numerous teams on a Saturday and an evening for decades.
As juniors, many talented local cricketers had begun a lifetime of passion there. However, in a story which will sadly feel all too familiar to many, Lockton was forced to fold in 2016, unable to raise a solitary side.
The grass grew long as the old cricket pitch turned from a much-loved sports field to a sheep field. It became a forlorn site for cricketers to reminisce about as they drove past.
For a couple of years, we were some of these cricketers that drove past. By we, I mean those at my club, Great Habton CC – as we headed past the ground for games up Whitby way.
I grew up playing against Lockton and had some great games there and have a lot of fond memories; of a ground so picturesque and remarkably small, with character rivalling any of the major club pitches for miles and miles.
I wasn't alone in this regard, and most people you'd talk to in the area would feel the same sadness when they drove past what used to be a much-loved place.
After a couple of years of driving past, I decided to stop in and have a potter around, as I had 10 minutes to spare on my way up to visit friends at Glaisdale Cricket Club, near Whitby.
The pavilion was open, so I had a look in and found stumps, bails, a scoreboard, a marker for the lines and even some old paint, which was somewhat useable.

In short – the first building blocks for a club.
I rang my good friend Jim Boyes that night, who I've played with at Great Habton for a few years now.
Jim had been first team captain at Lockton almost a decade ago and often tells stories of playing there to anyone who'll listen – most memorably, the one about him waiting by the phone every Saturday morning to see if someone had dropped out, so that he could fill in in the field.
After a notably brief discussion, we decided to put the club back together.
Habton clubmate Rob Featherstone was soon on-board and meeting with the ex-chairman, Chester Brown, was arranged.
Chester jumped at the idea and headed to the Parish Council, negotiating an extension of the age-old rent agreement with the Parish Council (of £1 a year); paying for the next 20 years in advance, by way of slapping a crisp £20 not on the table.
But, there was still a bit of a worry that a new-look Lockton might not attract enough interest to get off the ground. So, a meeting was set – but there was no guarantee anyone would turn up. The hour came.
On a cold night in March of this year, in the old village hall, we waited to see if anyone would come. Rob ran in excited: "People are coming!" In came ex-players, local councillors and cricketers of all kinds. People still cared about Lockton, and about cricket.
At 8:27pm on Tuesday 12th March 2019, Lockton CC came back into existence.
There were still two major snags though. The ground was still technically a sheep field and the club had a total budget of £0… despite Lockton man, Graham Brown (who would later become one of the club's groundsmen), getting his wallet out and offering £200 of his own money to pay for the start-up costs!
We set up a JustGiving page and £235 was kindly donated to get the project off the ground, all from the generosity of ex-players and local cricket fans.
Great Habton were kind enough to loan a wicket mower free of charge, along with a ride-on roller to get the ground looking something like it once had.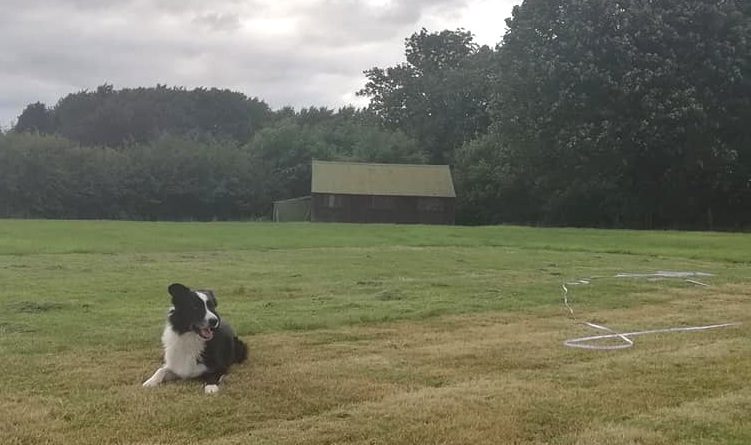 Jim brought his own tractor to cut the grass and Lockton old boy Simon Boyes fixed up an old hand roller for the club to use.
The thicket of unruly grass was cut and the field rolled flat(ish) whilst a troupe of volunteers fixed up the old pavilion. It was starting to look like a cricket ground again, albeit with the sheep – who remained as 'assistant groundswomen'.
With the pieces were now falling into place, another meeting was arranged, and Lockton were duly accepted into the Feversham League – a delightful and historic local evening league, comprising Rosedale Abbey CC, Slingsby CC, High Farndale CC and Spout House CC (later replaced by Glaisdale CC).
If you're ever nearby, you should definitely drop in and have a look at all of these lovely grounds!
With everything now in place, including an ever-growing selection of eager players, it was finally time for the season to begin. Lockton's first game was away at Slingsby.
A track, complete with the odd rabbit hole, proved for a very enjoyable contest as the hosts emerged victorious, with Lockton unable to deal with the Slingsby spin attack.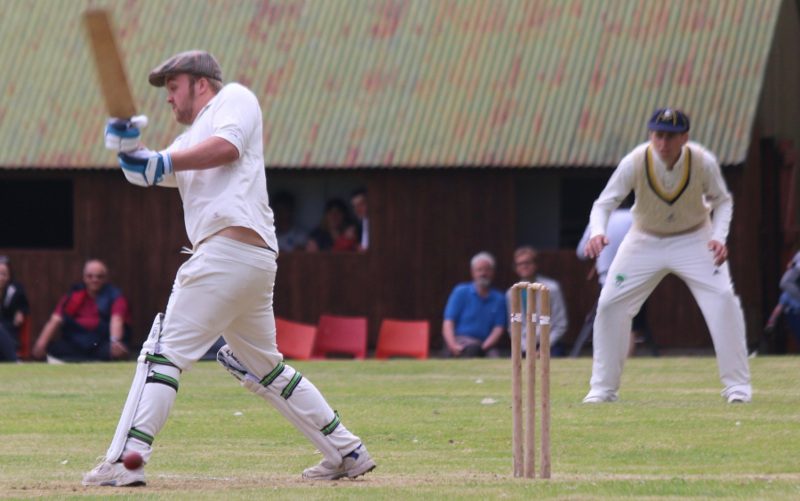 Lockton regrouped and three wins followed, all on the road, against Slingsby (once again), High Farndale and Glaisdale. Sadly though, the long-awaited home debut was continually being thwarted by the bad weather.
But, before we had even hosted a first home game, I received three unexpected phone calls.
The first came from Parish Councillor, Geoff Hodgson, with news that local Councillor, Janet Sanderson, had taken an interest in the cricket club and subsequently (and very kindly) pledged £1,000 to help the club get back on its feet!
This allowed Lockton to purchase a wicket mower and a ride-on mower for the outfield, as well as some seating for locals to come and watch cricket at the ground once again.
The second call came from Roy Player – an ex-Lockton player who had joined the new venture – with news that none-other-than BBC Look North and the legendary Harry Gration would be coming up to film the rebirth and report live from Lockton for one of the first games back!
The third, and perhaps least expected, phone call came from the producers of The One Show. They had read about the re-emergence of this lovely little club and wanted to feature it as part of the big cricket push around the summer's Ashes and World Cup.
BBC Radio York also got involved and reported on the club's progress on several broadcasts throughout the early part of the season.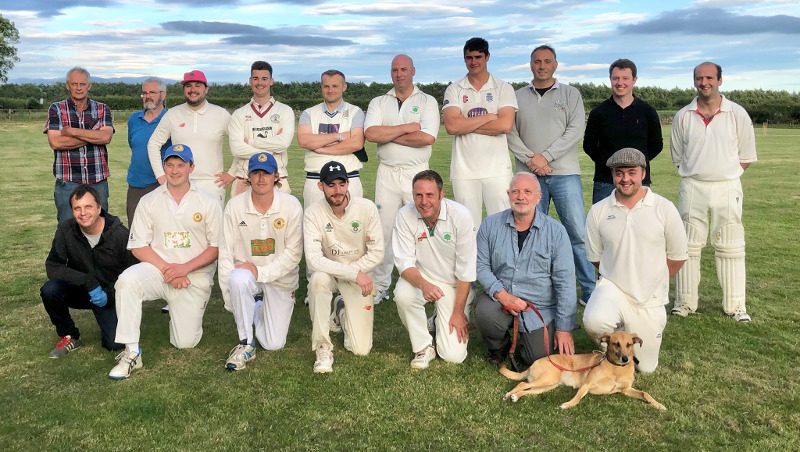 I've played cricket for over a decade now in the local area and seen some strange things – but the media frenzy around an old club coming back from the dead is maybe the strangest, but maybe the most charming.
People still care and no matter how much people might tell you village cricket is dead, this level of interest proved to me (and hopefully so many others) that it absolutely is not.
The weather mercifully eased by July, and the first home game finally arrived. What made it even more special was that it was against Rosedale Abbey. Rosedale, in truth, were the forerunners, but maybe didn't get the press.
Out of a football field, local sports enthusiast Alastair Wilkinson and friends had constructed a cricket club. The creation of Rosedale the year before showed us Lockton was possible.
The first game back at Lockton was essentially between two teams that didn't even exist two years before – and that's rather wonderful.
Captain, Jim Boyes, and vice-captain, Danny Vasey, had prepared a wicket and they were nervous. How on earth would it play? 330 runs later, they had their answer, as Lockton's 180 was enough to beat Rosedale's 150.
Cricket at Lockton was well and truly back! The only hitch came when Jim declined to open the bowling from his old end, as "there would be too many tears in [his] eyes."
The film crews from the BBC arrived to witness the second game, where Lockton once again emerged victorious – this time against Slingsby – watch by over 40 people, who had come to see what this little cricket club was all about (as well as to enjoy the BBQ).
A couple of losses came in a mid-season slump, but spirits weren't dampened as a winning run of four games followed, catapulting Lockton to a second-place finish in the Feversham League in the first year back from the dead.
The league was won by Rosedale, in their second year – which was wonderful to see. Lockton will certainly be trying to emulate this next year! These wins had also propelled Lockton to three cup finals to finish the season.
A Lockton team, comprising a rag-tag bunch of ex-players, new players, old players, young players, locals and players who travelled miles and miles to play, went out and won two of them, as Lockton claimed the Supplementary Cup (against Slingsby) and the Top 4 Knockout Cup (against League Champions, Rosedale).
The historic Countess of Feversham Cup sadly proved a bridge too far, as an impressive Burythorpe once again ran out winners. Perhaps next year.
Two trophies and a second-place finish exceeded all expectations. But what impressed me most was seeing the club come back to life. Seeing the old players embrace it and get involved. Seeing new players so excited to be a part of it.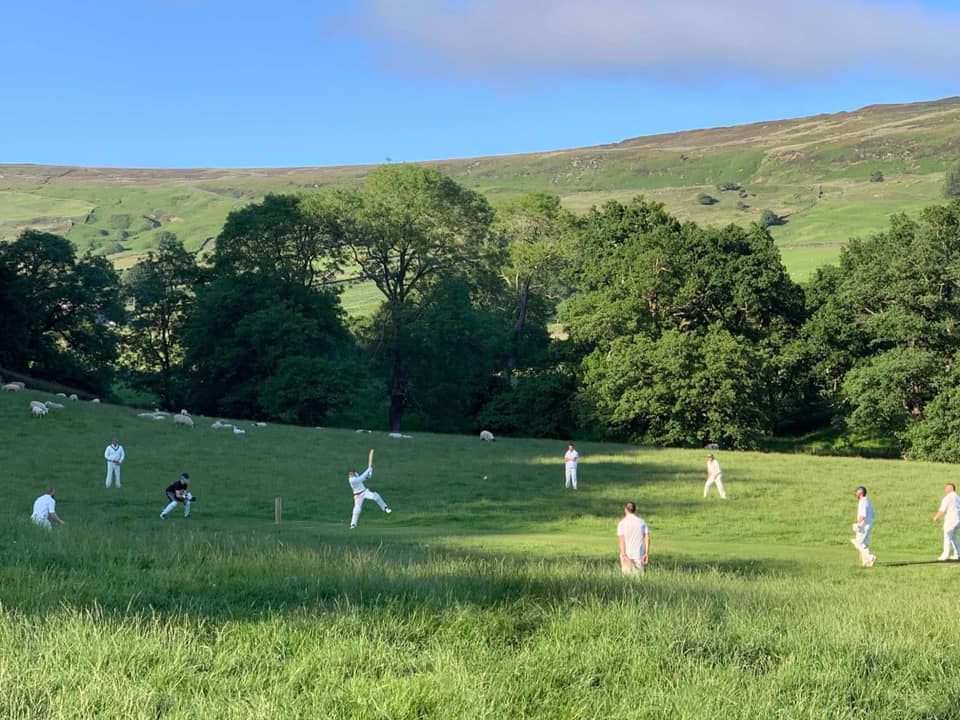 Watching lads go on adventures up to places like High Farndale, where the grass is as high as your knees, and enjoying the game of cricket more than I've seen at most of the big clubs.
The point of this story isn't just to talk about Lockton though. I hope when you're reading this, one thing has struck you more than anything – it doesn't sound all that difficult if you have the right people and the right attitude, as we did.
I was immensely proud to see cricket at Lockton again, and I hope that extends to everyone who played a part in bringing it back to life (of which there were many).
All I ask is this: Think about all the clubs that have folded near you and ask yourself if you could make a place for cricket at any of them again.
While some see doom and gloom ahead for local sport, the story of Lockton shows that it's better to light a candle than sit and curse the darkness. And if we all light a candle of our own, the future will look all the brighter for cricket.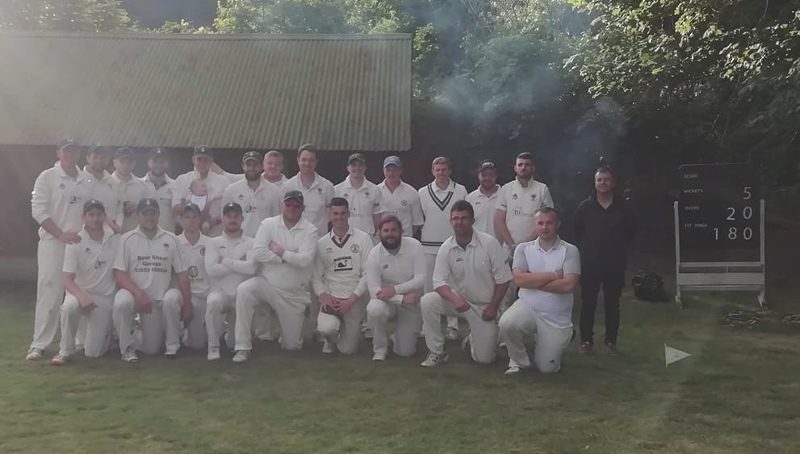 Enjoy the read? Leave a comment and please share the article using the buttons below.
Let's get this positive feature on community sport firing round Twitter and Facebook. There's often doom and gloom in the recreational game, understandably so sometimes, but this was a rare feat and one that deserves a wide audience.
Thanks for reading!
Latest posts by Cricket Yorkshire
(see all)