Cricket Yorkshire's insurance partner, Aston Lark, has revealed the winning cricket clubs in their annual prize draw. 2022 is the third year running that clubs could win one of three cash prizes.
The prize draw closed on 30 April 2022 and winners were drawn at random from those who requested a no-obligation insurance quote or were already insured with Aston Lark.
They had just under 500 entrants – which is a record – and for the second year, Aston Lark awarded 1st, 2nd and 3rd place prizes to recreational clubs.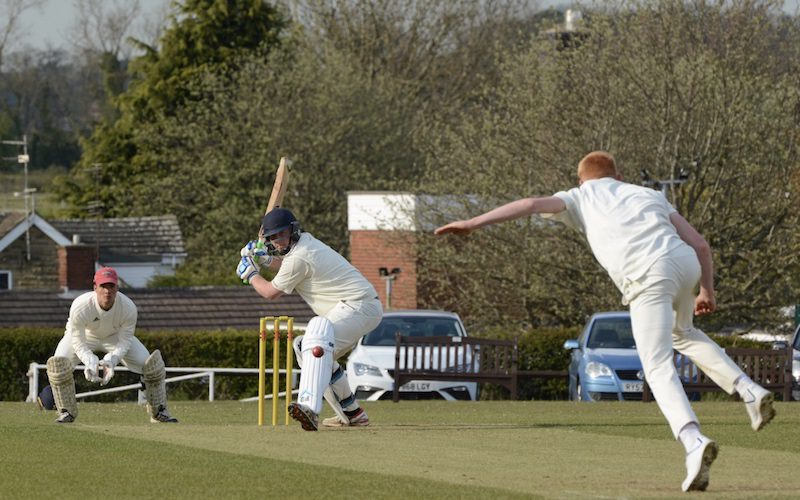 The lucky clubs, drawn by Keeley Knight in their Marketing Team, were:
---
1st Prize £ 1,000 – Frome Cricket Club, just outside Bath in Somerset
2nd Prize £ 300 – Maltby Cricket Club in North Yorkshire
3rd Prize £ 200 – Barwick in Elmet Cricket Club near Leeds in West Yorkshire
---
After the winners were confirmed, Colin Mico, Aston Lark's Cricket Scheme Account Handler, said:
"Once again we are happy to support recreational clubs recover after the issues of the last two seasons. Well done to the winners and to Yorkshire! If you would like us to review your insurances to see if we can reduce your costs, please get in touch."
For cricket clubs assessing their club insurance in future, Aston Lark – with their club cricket know-how – are well worth considering.

Get a fast cricket club insurance quote online
The twin barriers to cricket clubs shopping around for insurance are: a) It will be complex and b) It will take lots of time.
Good news! Cricket clubs can do it all online with Aston Lark and get an instant quote. It's been designed to walk you through the process, step-by-step, to give you the best cover, from a company that understands grassroots cricket.
Aston Lark have also teamed up with Barrett Corp & Harrington (BCH) to launch a new, cost-effective online valuation service for properties with reinstatement costs of up to £5m.
It means that cricket clubs can get an accurate buildings insurance e-valuation and save money on the process too.
It costs just £99 + VAT for a full report within 7 working days. That gets you peace of mind that your insurance policy correctly matches the value of your cricket club.
[Click here for a buildings insurance e-valuation for your cricket club]
If you want to ask questions about cricket club insurance advice, you can get in touch with Colin on 01883 868521 or email [email protected].
Colin is a qualified cricket coach at Caterham CC in Surrey and also advises county boards.
Top tips for cricket clubs
Here's a guide to cricket club insurance – and how these Yorkshire clubs chose theirs. Common pitfalls include 'under-insurance' by under-valuing items in your club's policy that actually cost much more to replace.
According to Aston Lark, almost 80% of buildings insured in the UK would not receive sufficient funds to reinstate, if there was an insurance loss.
Here's Colin talking about club cricket insurance on our Cricket Yorkshire Podcast. Typical problems that cricket clubs run into and how to avoid them. Worth a listen…
**This is a sponsored article for Aston Lark – if the mood takes you, click to read Cricket Yorkshire's policy on sponsored content**
Latest posts by John Fuller
(see all)