Fishlake Cricket & Bowls Club probably didn't worry too much about their cricket club insurance until the River Don burst its banks in November 2019.
The South Yorkshire village suffered extraordinary flooding and Fishlake Cricket & Bowls Club was badly affected. I caught up with Sam Pepper to discuss how things were then and now in this content collaboration for cricket club insurer Aston Lark.
He recalled: 'It was a traumatic experience for all involved with the club when we got flooded and at times we wondered whether we would ever be able to open again. The whole experience has taught us all how important as a club it is to be properly insured otherwise we would have literally been washed away.'
Sam reckons Fishlake learnt from the experience: 'I would recommend all clubs look very carefully at the level of cover they have from buildings, playing facilities, stock and loss of profit.'
---
'It can be a very painful experience if you find you have been underinsured and do not have the necessary funds available to rebuild your club.'
---
In my investigation into flooding at Yorkshire's cricket clubs, it was pretty apparent how difficult the last decade has been across the region. It's been costly for clubs to recover, adapt and try to plan ahead both with defences and also concerning their insurance.
In the case of Fishlake, Aston Lark introduced them to their Flood Flash product that involves having a flood water sensor fitted to the outside of their clubhouse.
It triggers a payment to the cricket club based on a set water depth. Sam said: 'It gives us added peace of mind in case our newly installed flood barriers fail which we have had installed on all doors.'

Whatever circumstances cricket clubs find themselves in, there are unfortunately many ways they might need to call upon cricket insurance. Floods, fires and theft are common reasons to claim.
When that day comes, you want your cricket club insurer to settle the claim quickly and payout in full.

After disaster struck Fishlake Cricket & Bowls Club in 2019, they were able to get back on their feet because of the hard work of their volunteers, allied with swift compensation:
---
'We found Aston Lark supportive of the club's needs when we flooded and they managed to negotiate timely payments from our insurers to enable us to get the club open for the start of the next season, even with the challenges of Covid.'
---
Sam's feedback was: 'Aston Lark have a good understanding of how our club works and have provided us with a realistic renewal premium based on our recent claims history. We could find no reason to change broker.'

So, what of Fishlake's future on and off the cricket field?
The clubhouse has been fully refurbished since the flood with a family-friendly bar and dining area. It's open 6 days a week during the cricket season as well as Friday evening in winter which helped them recruit about 60 social members from the village.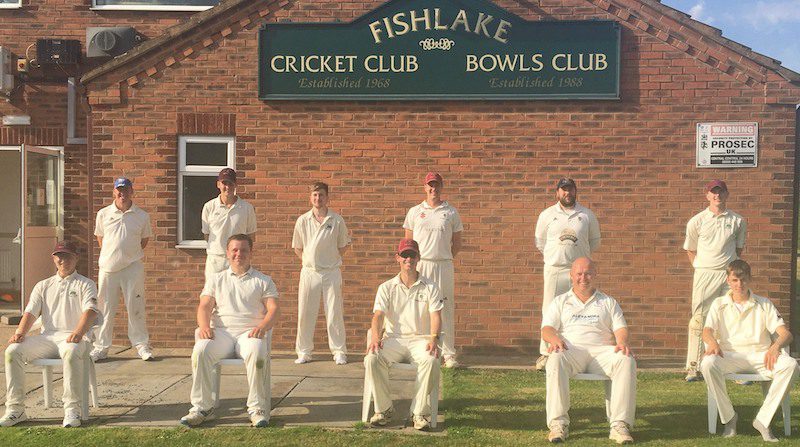 As if to emphasise the importance of facilities (and protecting them), that's a handy income stream in quieter months and team members have been able to keep in touch with each other.
According to Sam, Fishlake strives to promote itself as a family-friendly club that welcomes players of all ages and abilities with the promise: 'If you want a game, you will get a game and be actively involved in your team.'
It's a popular choice with two senior sides on a Saturday, a senior development XI on a Sunday, plus T20 cricket on a Thursday and U9, U11, U13 and U15 teams for juniors through the week.

Not ones to stand still, plans are coming together for a girls-only junior team as Fishlake are getting more and more female members each year and want to try and develop this pool of talent to the next level.

After the flood then Covid, they've recovered, rebuilt and are well set for the 2022 cricket season.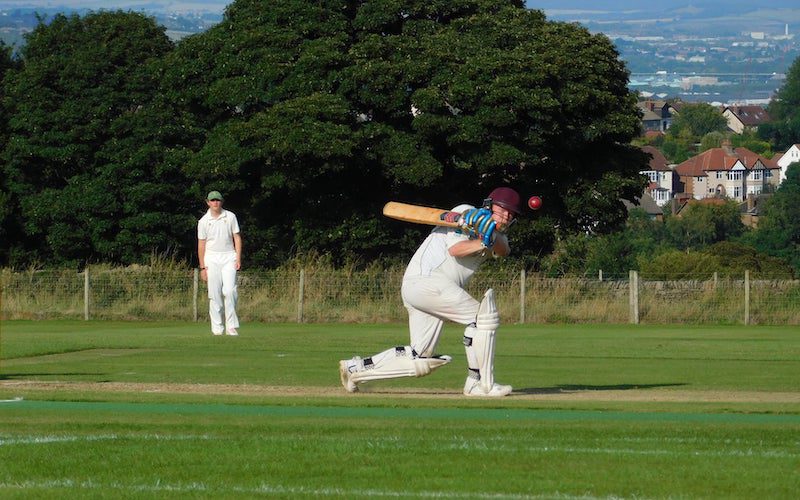 Our second cricket club interview is with Rachael Roberts who is both Secretary of Ridgeway Cricket Club and the Yorkshire & Derbyshire Cricket League.

To set the scene, Ridgeway Sports & Social Club is a charity where the club and facilities are owned by Ridgeway village.

In the hall, they have numerous bookings from wedding receptions to exercise classes as well as holding two farmers' markets a year.

The cricket club has been running since 1883 and currently play in the Yorkshire & Derbyshire Cricket League, where they got promoted to Division 2 in 2021.
There's also a tennis club, which will be 100 years old next year, Ridgeway Bowls Club and the cricket field is rented out over winter for Sunday league football.
Unlike some cricket clubs that have specific insurance needs because of their geography, Ridgeway's requirements were pretty straightforward.
On a tight budget and trying to make sure they are covered enough for what we can afford.
---
'I was given a lot of useful advice and managed to get this on budget and far better cover than with our previous insurers.'
---

For Ridgeway Cricket Club, they now have their sights set on double promotion and enjoying the first full season without restrictions since 2019. The impact of Covid is behind them but not forgotten:

'We've been fortunate in that the ECB has given us a lot of funding to enable especially small clubs to carry on when we had little funding coming into the club.'
Rachael said: 'We are very optimistic that we will have a great season in 2022 and by having insurance cover with our equipment, which we will need should we get promoted to division 1 (i.e. sight screens etc).
Should we experience any damage regarding vandalism then we, as a club, wouldn't be able to fund new equipment, so we've now got peace of mind that we will be okay and the club will be more secure.'
Thanks to Sam and to Rachael for their thoughts on club cricket insurance. Naturally, clubs will shop around and as part of that due diligence, I hope they'll talk to Aston Lark for a quote.

All cricket clubs that get a quote by Friday 29 April (or are already insured with Aston Lark) go into their £1,000 prize draw.
Want advice on your cricket club insurance?

Need advice? Talk to Colin Mico
t: 01883 868 521
e: [email protected]
Sorting your cricket club insurance is one of those jobs that all clubs need to do and it saves you money and heartache down the line. The prize draw (before end of April 2022) is an eye-catching incentive and it's got to be worth exploring.
An insurance broker for 40+ years, Colin is a qualified coach at Caterham Cricket Club, as well as advising the Surrey Cricket Foundation and county boards.
**This is a sponsored article for Aston Lark – if the mood takes you, click to read Cricket Yorkshire's policy on sponsored content**
Latest posts by John Fuller
(see all)