Since 2011, Cricketyorkshire.com has been promoting all forms of Yorkshire cricket from interviews with Joe Root, Jonny Bairstow and Adil Rashid to hundreds of club visits and talking with those that so impressively power the grassroots game.
That's over a million words, thousands of photos and yes, a few cricket teas along the way.
Going forwards, I'll now be using the audience and reach of Cricket Yorkshire to help promote cricket leagues. Content could be umpire recruitment, interviewing an official or sharing good practice.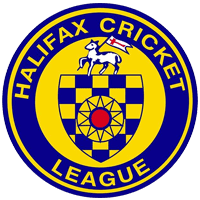 How will the content partnership with the Halifax Cricket League work?
I've had the good fortune to visit a number of Halifax Cricket League clubs over the years. A look at how Sowerby Bridge Cricket Club got back on its feet after the 2015 floods, a head for heights at Queensbury or flower power at Bridgeholme, to mention a few.
There will be sponsored articles about the league during 2020 as well as sharing their news on social media periodically.
There are lots of inspiring stories out there in the recreational game and I look forward to showcasing those from the Halifax Cricket League in 2020. Here's a few thoughts from Phil Sharples, Chairman of the Halifax Junior Cricket League:
"The Halifax Cricket League and Halifax Junior Cricket League are proud to be the first official league partner of Cricket Yorkshire. John Fuller combines his incredible knowledge and interest in the game we all love with a dedicated passion and commitment to all types of cricket from across Yorkshire.
His reporting and writing is possibly the single most important journalism we now have as it joins and binds us together and should be embraced as a way of acknowledging and sharing innovative ideas, best practice and new future developments."
"His social media platform is that fresh medium that reaches the young players we are so committed to engaging and he and Cricket Yorkshire are a resource we just cannot do without."
Latest posts by John Fuller
(see all)