As my fingers clatter over the keyboard to bring you this article, it is raining outside. Not chucking, tipping or siling it down but appropriate enough as this feature is all about a cricket club battered by floods, stripped to the bone but now back on its feet.
Let's rewind to August on a Saturday with baby blue skies and a sapping heat, when we found our way through an industrial estate on Walton Street to Sowerby Bridge Cricket Club.
It is a location that pulls you up short to take a moment to luxuriate in, cocooned with greenery and hugged on its Eastern flank by the River Calder.
On such a peaceful afternoon, you could be forgiven for never realising how badly they, along with many others, were hit as the Boxing Day floods of 2015 completely submerged their ground.
The clubhouse, changing rooms, outdoors nets and ground equipment were all completely ruined after unprecedented flooding, even for the Calderdale region.
Looking back, Chairman Steve Jordan admits it felt like a make-or-break moment:
"When we came down on the 27th, it was almost too big to take in the enormity of what had happened. We'd been flooded before but I thought this could be the end of Sowerby Bridge Cricket Club."
The following day, a group of fifty of so volunteers had assembled as word got round, with the clarion call of social media and coverage of the floods on local news.
The original plan to save the clubhouse was ruled out after everything from submerged electrics to rotten floorboards, bar and stock were rendered useless.
In the following days, those from the town with no connection to the cricket club joined SBCC members and other Halifax Cricket League clubs in a cleanup effort to assess the clubhouse and remove the glutinous layer of mud from the playing surface and nets.
Any temptation to pack it in was fleeting especially when Steve saw how everyone pulled together in a crisis:
"This is a community. This is not just about cricket. People walk their dogs…come down with their kids and play on the field and this is bigger than just our little team. That spurred us on."
A visit from Yorkshire County Cricket Club including Andrew Gale and Dan Musson, who as National Participation Manager – Facilities Development at the England and Wales Cricket Board (ECB) prompted a more ambitious direction to think about building a legacy and safeguarding cricket in Sowerby Bridge for another 30-50 years.
For our visit, the new two-storey clubhouse still had scaffolding up with plenty of interior work to complete but the club dinner is booked for 14 October and that remains the goal.
Further celebrations are pencilled in for November to thank supporters and next March to show off the finalised facilities, complete with coat of paint, to the ECB & YCB/YCCC.
So, after all they've been through at Sowerby Bridge…when it rains, does Steve obsessively check forecasts, flooding alerts and start chewing the fingernails? He allows a wry smile:
"Pretty much so, one eye on the BBC weather app all the time! No…but when you've had five days of rain, you're itching to get in the car and thinking, 'I'll come and see the river level.' "
Sowerby Bridge Cricket Club will be flooded several times a year but will now be able to move everything upstairs to keep it all from being wrecked with added assistance of flood defence barriers on the doors.
With this policy of flood management rather than vain attempts at prevention, they've wisely decided against opulence downstairs, acknowledging that rapid restoration will be the name of the game after each incident.
Dave Stoyles (top right) is the groundsman at Sowerby Bridge CC and has played for the club since starting as a junior.
Gently ribbed for 'having a degree in growing grass' but an experienced greenkeeper, Dave does the outfield and squares of a few other grounds and as Steve Jordan put it:
"The amount of time and effort he's put in has been phenomenal. The unsung hours. The hours when he's here on his own. 'Spud' takes a huge amount of pride in the ground."
Stoyles was recognised this summer by the Yorkshire Cricket Board in their annual OSCAs (Outstanding Service to Cricket Awards) and picked up a gong as well as being part of the team (Steve, Tim Helliwell Senior & Steve Priestley) who won a separate 'Get the Game On' award for Sowerby Bridge Cricket Club.
There is a state of flux here still but a host of businesses have collaborated and given time, manpower or resources to help SBCC get back to business.
For the 2017 season, the cricket teas were served off-site but just at the back of the club where legal firm Perfect North allowed access to their kitchen and toilets this summer.
Of course, this construction project hasn't come about through just goodwill and thin air.
Money, lots of it, needed to be found and the club raised in the region of £70,000 with a sponsored walk and events such as an auction dinner.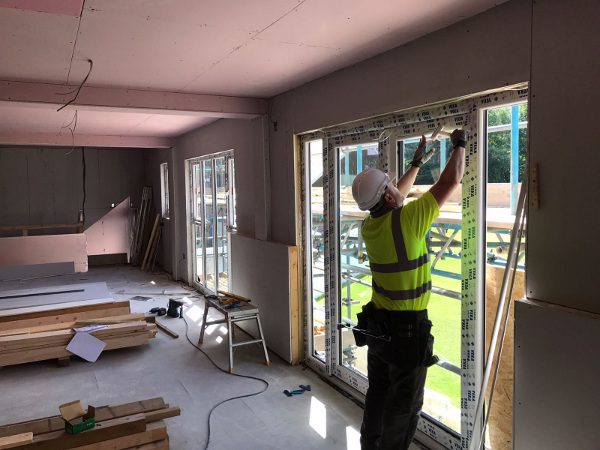 There is often criticism levelled at the ECB or regional governing bodies with relation to grassroots cricket but you certainly won't hear it in Sowerby Bridge where they acknowledge how much support, financial and otherwise, has come their way.
But the stars of this story are all those who collectively masterminded the recovery.
When something as catastrophic as this happens, it's not just sorting the cricket square or clearing out all that perished underwater but the administration, negotiation and contracts that cricket clubs who've had similar afflictions will relate to.
Everything from managing the tender process to appointing an architect, quantity surveyor and building contractor then the actual build itself and all that entails.
It's easy to write but this happens up and down the country whether through floods, fires or vandalism and all credit to those who sacrifice evenings, weekends and too many hours to log.
So, what about the cricket itself? Well, there was absolutely no chance of Sowerby Bridge CC playing at home in 2016 and so Stainland offered to host the seniors on Saturdays.
Sunday cricket was held at Queensbury Cricket Club who allowed use of their ground whenever it was available and the Junior teams managed a full season playing wherever they could with neighbouring club Sowerby St Peters Cricket Club a considerable help in hosting matches.
But thankfully cricket is now back at Sowerby Bridge and it is a charming place to wander. We do a lap of the ground and passing by the troublesome river Calder, discuss the various ingenious solutions to the obvious problem of endlessly fishing out the ball.
Apparently, there's been plenty of creativity with an adapted remote control boat with fishing net my personal favourite and talk of everything from drones to returning to the no-frills solution of a robust fishing net on a retractable pole.
Through a gate, you can see a football pitch that is overgrown but has been in service in the past by Sowerby Bridge FC. The goal is to get them back and using the cricket club's changing rooms and facilities in the winter months.
In fact, embracing other sports is part of the ethos here by allowing the canoe club to store equipment at SBCC in future and creating a landing area for canoeists.
Furthermore, a link-up with Sowerby Snails Running Club who are themselves thriving with 170 members enables runners to use the outfield to meet, stretch and benefit from the new clubhouse when it's officially opened.
There's a grass bank, scattered with wild flowers and a rampaging purple flowering weed that is a testament to all of the earth removed during the clean-up operation of the floods.
The aim one day is to level it off and have a picnic area: Sowerby Bridge's answer to Henman Hill at Wimbledon.
An old wishing well sits on the boundary edge; doubtless used frequently by those at the cricket club over the years hoping for a bit of luck out in the middle, a bump in the averages or change in fortune.
Above, there's a picnic seat that offers an elevated view of the Sowerby Bridge seconds skittle the opposition with a youthful attack including spin bowling from both ends.
The ground itself looks in very good nick though there are weeds showing on the outfield; remnants of the 2015 floods when silt and debris washed onto the grass.
It will take more than the worst floods in a generation to sink Sowerby Bridge Cricket Club and cricket has been kept alive in this market town for years to come.
To find out more about Sowerby Bridge CC, visit: http://www.pitchero.com/clubs/sowerbybridgecricketclub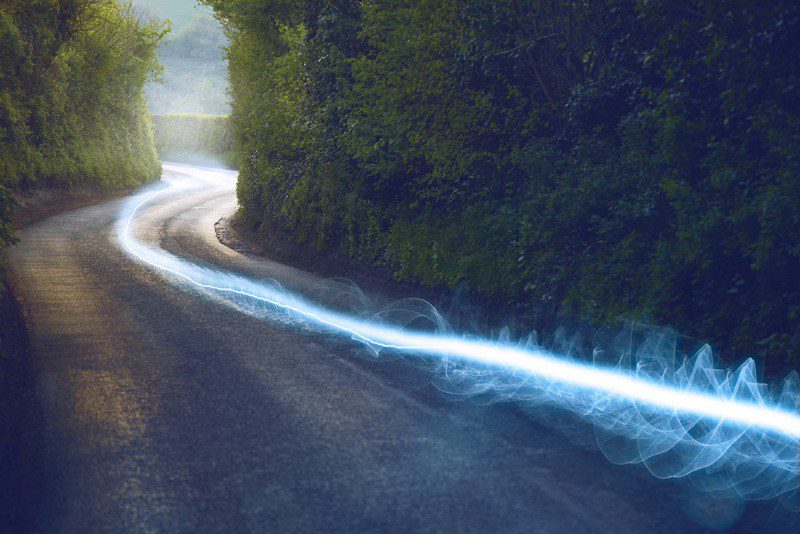 DID YOU LIKE THIS ARTICLE? PLEASE SHARE IT!
Regular readers of Cricket Yorkshire will recognise this clarion call but if you enjoyed this read then with a quick click, you can help spread word about Sowerby Bridge Cricket Club by sharing the article. Just use the Twitter and Facebook buttons below!
The goal of this website is to bring you fresh cricket journalism and showcase the breadth of Yorkshire cricket and wider issues in the game.
What did you think of the article? I'm always interested in your point of view via @cricketyorks or Cricket Yorkshire on Facebook. Thanks for reading….
Latest posts by John Fuller
(see all)