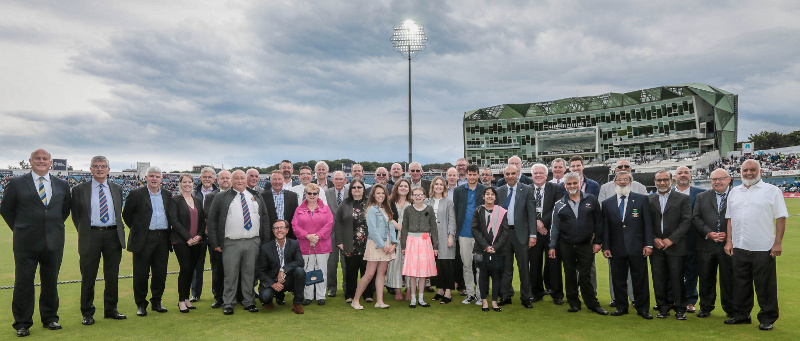 If it was up to me, I would stream the Yorkshire Cricket Board Outstanding Service to Cricket Awards (OSCAs) ceremony live and make it compulsory viewing for those that portray grassroots cricket in a negative light.
For a couple of hours, ahead of David Willey's whirlwind hundred and Yorkshire's T20 win over Worcestershire Rapids, invited guests from across Yorkshire recreational cricket gathered to hear about the volunteers who commit time and expertise to the game they all love.
Up in the Premier Suite, umpires, scorers, coaches, players and administrators assembled – a hundred in all – to dive into the samosas and victoria sponge then listen to Chairman of the Yorkshire Cricket Board (YCB) Chris West lead us through the award categories and citations.
Anyone can nominate someone for an OSCA and the breadth of contributions from all ages and backgrounds was reflective of the county and the amount and range of cricket happening in any particular week.
After talking to Mark Doherty from Caught Light Photography, who had very kindly offered to act as event photographer for the afternoon, I sought out a table and plonked myself down alongside the ladies and gentlemen of the Halifax Cricket League and Calderdale Cricket Development Group who brought me up to speed with their cricketing journeys and were gregarious company.
One of the many things I admire about this particularly awards function is that it's professional but laid-back and all the better for a lack of tuxedos and razzmatazz; the contributions of those present were where the spotlight rightly fell.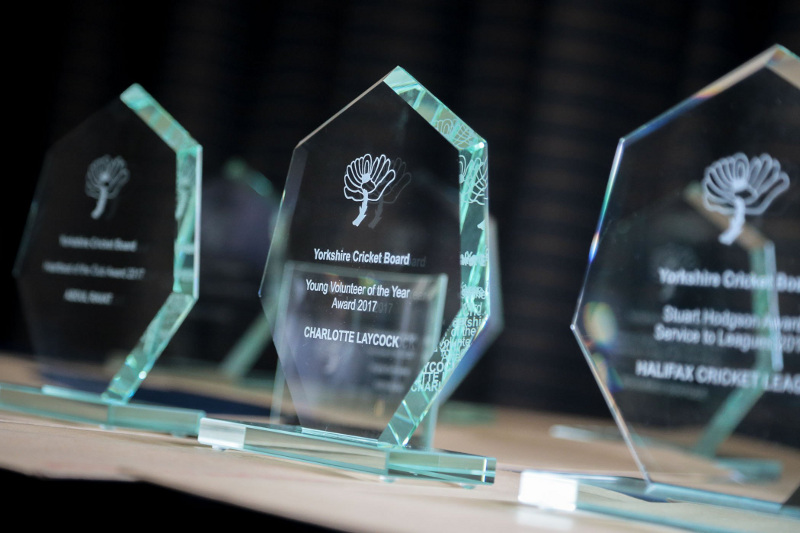 Ground maintenance, officiating, club development, league administration, women & girls' cricket, BME development and disability cricket were all being honoured and I said hello to a fair few people who I have featured on Cricket Yorkshire over the years.
We kicked off with focus on a couple of cricket clubs who jointly won the 'Get the Game On' category, Sowerby Bridge and Tong Park Esholt, who have had to rebuild after the devastation of the Boxing Day floods of 2015. It was only in June that Tong Park Esholt began using their damaged pitch again for cricket.
Mount Cricket Club (featured on Cricket Yorkshire before) are a club doing extraordinary things from their work encouraging South Asian girls and children with disabilities to charity projects aimed at offering positive role models and redressing racial stereotypes.
After their tour to Rome to play the Vatican (St Peter's XI), there is now consultation underway on a visit to Israel with more inter-faith bridge-building for this cricket club where striding out to play junior and senior league cricket is only half the story.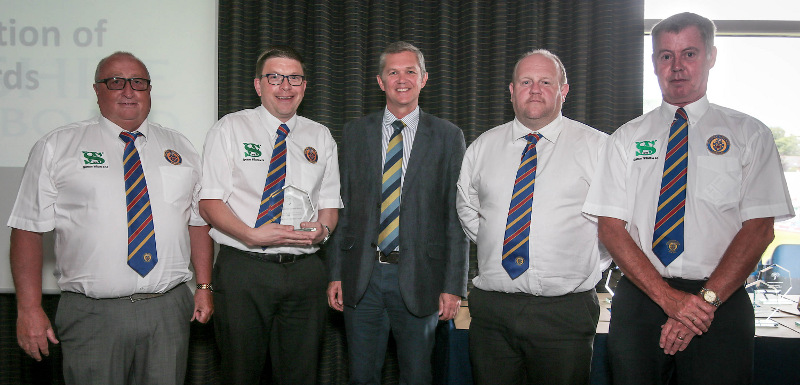 As it turned out, I was on the right table for trophies with a gong snapped up by the Halifax Cricket League for their efforts in running their league in a way that impressed the YCB from player survey participation to club consultations.
Meanwhile, the Calderdale Cricket Development Group won the 'George Reah Award for Special Services to Cricket' for the cross-regional support they offer at all levels including schools and clubs from Clubmark accreditation to child welfare support and coach education.
A new award this year was the Lawrence Walker Award for Club Development – named after Lawrence who worked for the YCB for six years and was a stalwart at Rawdon CC – with Lawrence's family in attendance.
The criteria was for an individual who has 'played a long-standing and pivotal role in shaping their club's cricket and culture' and we had joint winners in Simon Desborough (Heslington CC) and Steve Bradbury (Rodley CC).
I caught up with Steve afterwards, having featured Rodley CC before because of their transformative few years switching leagues, building a new home and embarking on multiple world record attempts for charity.
Nowadays, they have two senior sides in the Bradford Premier League and there's always something going on like the impressive Usain Bolt pose struck by their U11s on Facebook after winning recently.
The age ranges of those attending went from 12 up to 89 (notwithstanding the baby snoozing in a pram behind me) with an umpire who still officiates into his late eighties and a young girl, Tash Lyall from Millthorpe School in York, who won the Francesca Anoble Memorial Award for Young Leader.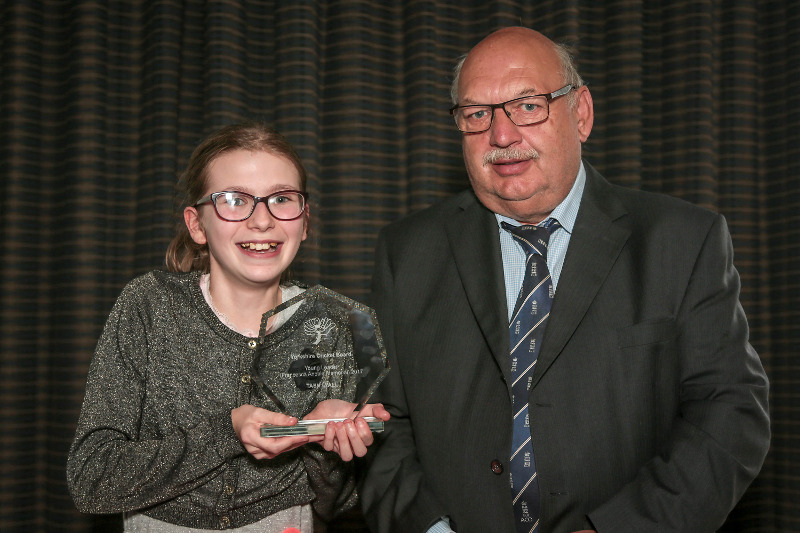 It is given out from the Yorkshire Cricket Young Elite Leaders Academy and schemes and Tash bounced up to collect her award grinning away and won us all over with her enthusiasm and the way she has proved such a capable young ambassador for cricket.
Afterwards, with everyone invited to stay behind and watch transfixed as David Willey belted sixes into the crowd, I sat and nattered with another of the award winners, Disability Achiever of the Year Winner Hameed Abbasi who opens the batting for Yorkshire Terriers.
Hameed and his team-mates are at home at Thongsbridge CC this Sunday against Staffordshire and I aim to get along to meet the squad and give disability cricket some publicity through the Cricket Yorkshire website.
Last time I watched them in action in a Roses match at Undercliffe, it was unforgettable for all kinds of reasons, not least the chance to meet Bill, a county cricketer playing into his eighties.
Congratulations to everyone who were YCB OSCAs winners or highly commended for their efforts – keep doing what you're doing – it was good for the soul to hear from just some of those out there selflessly giving their time to the game.
SHORTLISTED AND WINNERS
ECB National Awards:
Get the Game On
Joint Winners: Sowerby Bridge CC and Tong Park Esholt CC
Heartbeat of the Club
Winner: Abdul Ravat (Mount CC)
Highly Commended: Keith Blagg (Sutton on Hull CC)
Young Volunteer of the Year
Winner: Charlotte Laycock (Alne CC)
Leagues (Stuart Hodgson Award)
Winners: Halifax Cricket League
Lifetime Achiever
Winner: Richard Storer (Hallam CC)
Highly Commended: Bob Shackleton (Bradford Premier League)
Officiating – Umpires and scorers
Winner: Albert Pagan
Highly Commended: David Beach (Marske CC)
Coach Education
Bill Foord Award for Outstanding Services to Cricket Coaching
Winner: Barrie Cox
Highly Commended: Michael Stones
Coach of the Year
Winner: David Booth
Young Coach of the Year
Winner: Sam Drury
Services to cricket:
Clifford Smith Award for Services to Youth Representative Cricket
Winner Wendy Brown
Maurice Young Award – Services to Coaching Young People
Winner: Ian Wrightson
Services to Groundsmanship
Winner: David Stoyles (Sowerby Bridge CC)
Barbara Hare Award for Services to Womens Cricket
Winner: David Wood (Pannal CC)
Highly Commended: Laura Spragg
Numan Shabbir Syed Award for Services to Black Minority Ethnic Cricket
Winner: Mohammed Shafique
Lawrence Walker Award for Club Development
Joint winners (2 Awards): Simon Desborough (Heslington CC) and Steve Bradbury (Rodley CC)
Cricket Achievers:
Disability Achiever of the Year
Winner: Hameed Abbasi
Young Disability Performer of the Year
Winner: Alex Jervis
Volunteer of the year – Ralph Pritchard Award
Winners: Phil High & Malcolm Cartwright (Londesborough Park CC)
George Reah Award for Special Services to Cricket
Winners: Calderdale Cricket Development Group
Brian Stone Club Family of the Year Award
Winners: Hasan and Yusuf Fadia (Mount CC)
Francesca Anoble Memorial Award for Young Leader
Winner: Tash Lyall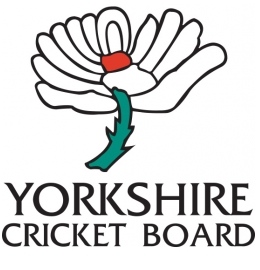 FIND OUT MORE ABOUT THE YORKSHIRE CRICKET BOARD
The Yorkshire Cricket Board (YCB) website is worth exploring to see all that this governing body for recreational cricket in Yorkshire does.
They also are on Twitter as @Yorkshirecb and there is a Yorkshire Cricket Board Facebook page too.
**This is a sponsored article as part of our partnership with the Yorkshire Cricket Board – if the mood takes you, click to read Cricket Yorkshire's policy on sponsored content**
Latest posts by John Fuller
(see all)