The Cricket Yorkshire 50 is a shortlist compiled every year celebrating those who contribute to recreational cricket here in Yorkshire.
It is in its fifth year and is one of the most popular articles as you get to learn more about some remarkable achievements.
Due to coronavirus, it has been an unprecedented year. One that has challenged us all in ways we could never have imagined.
So, before you read the Cricket Yorkshire 50 for 2020, you need to know that everyone across grassroots cricket deserves an elbow bump or socially distanced sign of appreciation.
From those working with governing bodies to get cricket back before any other sports to leagues re-configuring their seasons on a weekly basis. The volunteers at cricket clubs wading through Covid-19 guidelines to players opting to take part in adapted gameplay.
You've all kinda won this year. I've been humbled by the mountains moved to bring some light during a global pandemic.
I like to innovate the #CY50 so this year, I invited submissions and thanks to those who sent in suggestions.
It has helped to paint a broader picture than I could ever manage. To give you context, I have been 'shielding' and therefore restricted like never before where I would normally travel extensively.

This is clearly not a definitive list but if you can share the #CY50 on social media and comment below on those who feature, we can all spread a bit of positivity.
Happy reading, John.

#HomeTasking – Task 5️⃣

Ben Stokes (Loki the Cat) for England vs Australia in the Ashes at Emerald Headingley 2019. @YorkshireCCC @englandcricket @benstokes38 @AlexHorne @gdavies @taskmaster #HomeTasking5 #Ashes pic.twitter.com/2pVecoQlxd

— Adrian Mirfakhrai (@AdyMirf) April 2, 2020
Loki the Cat

Back in April, there was no cricket and we all needed some cheer. Step forward Loki the Cat (aided by Adrian Mirfakhrai). Loki re-enacted Ben Stokes' Headingley heroics with aplomb.
Alex Daniel

Photographers of club cricket are fairly rare and Alex's work this season capturing the Halifax Cricket League was exceptional.

Jeremy Lonsdale

Between May and August, Jeremy tweeted the entire 1920 county season and how Yorkshire CCC performed. Search #1920yorkshirecricket. Niche? Almost certainly. But, it was creative, dedicated and added value in the void left by Covid-19.

Holly Buxton

Calder Grove Cricket Club's secretary Holly Buxton led a Covid-19 group in her community that supported local elderly and vulnerable people. From prescriptions to dog-walking and arranging the delivery of hot meals, it no doubt made a huge difference.
Philip Hall

Osbaldwick Cricket Club now have digitised scorebooks dating back to 1972 after Philip used the time in lockdown to painstakingly transfer paper records so they can be searched online.
It preserves the club's history for past and future generations.
With over 1,600 league and cup games, Philip's efforts include over 400 Osbaldwick players and a massive 4,600+ opposition players. In addition, he has introduced Player Heritage Numbers for all players back to 1972.
Kieran Rogers
With no club cricket for months, Kieran (Elland Cricket Club) decided to play a Huddersfield Cricket League season on Cricket 19 and live-stream it on YouTube. It included opposition clubs and real-life players for authenticity.
It was an example of clubs and individuals quickly evolving to do the best they could with a rubbish situation.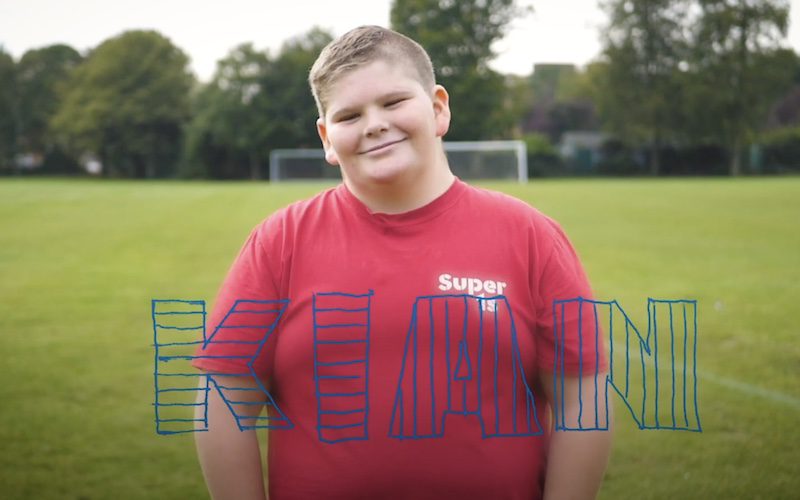 Kian James

Kian plays for the Super 1s hub in York; the cricket programme for young people with disabilities.
Incredibly outgoing and supportive of others, he fronted a Lord's Taverner's fundraising campaign during lockdown – #Isol8 – that raised awareness of isolation and the need for support.
Harvey Lockwood & Matthew Dowse

Morley Cricket Club's duo ran online match simulation games during lockdown to entertain and also raised £540 for their club. Another example of those of all ages contributing in cricket when the chips are down.
David Heartshorne
Dave, along with the committee at Clifton Alliance Cricket Club, has worked tirelessly to support the club through the Covid-19 crisis in his role as Chairman.
The nomination noted that by keeping a sense of normality at a club so many people rely on in this part of York, it had been 'a beacon in the darkness' which reflects the role that cricket plays for communities.

Milton Samuels

Milton is well-known in South Yorkshire cricketing circles for his work in junior development. His 50+ years at Caribbean Cricket Club in Sheffield revealed a selfless mission to help others, despite barriers to change.

Lucas Keslinke

In September, Lucas had an innings to remember for Oakworth III as the teenager hit 151 not out. That he did it in 25 overs in the Craven League's Group F competition and his team finished on 160-3 is one for the scrap book. Yes, that's 93% of the runs on his own.
Katie Thompson

Bilton leg-spinner Katie finished 5th in the Aire-Wharfe Cricket League's bowling leaderboard with 35 wickets at an average of 8.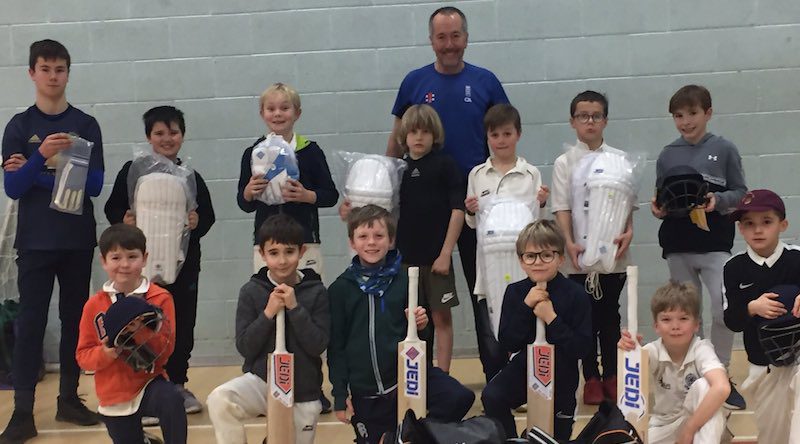 Pete Keighley
Pete ran free cricket Zoom quizzes and chats with professional players to help keep his young students focused on cricket during lockdown. He compiled all quizzes himself, arranged for professional cricketers (like Tom Kohler-Cadmore) and apparently the kids loved it.
George Owram

Cricket Director at Harrogate CC, George did all he could to get the club going post-lockdown, ensuring safety protocols were met and attending almost every training session to help and keep everyone safe.
This was all while captaining the 2nd team and various other duties to improve the club on and off the field for the long-term.
Richard Smith
As a volunteer serving paying members, Richard Smith has ensured the beauty of the West Bretton Cricket Club ground is matched by the quality of its square and pitches.
It has been an extraordinary time for cricket groundsmen keeping squares and outfields ready for a season that started so late.
Clare Sanderson

Clare leads the Heera-Ranis Street project in Leeds to give girls a chance to socialise and play cricket. She has also set up a new women's team called ALLcricket; a fusion of two North Leeds sides in Alwoodley and Old Leos.
Mel Reuben

During lockdown, Mel has been an enthusiastic supporter, advocate and facilitator of cricket reminiscence sessions via Zoom for the Yorkshire Cricket Foundation.
These online catchups give those with like-minded interests the opportunity to share and celebrate their local cricket memories.
Owen Jervis
With disability cricket practically wiped off the schedule, Owen Jervis worked tirelessly to arrange fixtures for the Yorkshire Disability S9 (softball) and D40 (hardball) sides.
There were competitive friendlies which gave many disabled athletes the chance to play and also new county players more experience in their quest for the 2021 D40 County Championship.

Jonathan Habe

Jonny is an opening batsman who scored an impressive 523 runs for Notton Cricket Club who compete in Division Three of the Pontefract & District Cricket League.

Richard Copley

A decent half-season for the Fishlake bowler who bagged 32 wickets from his 75 overs of South Yorkshire Cricket League action.
Helen Lawson

Helen plays for Yorkshire Visually Impaired Cricket Club (VICC) and was BCEW Coaches Player of the Year for 2019, announced in April of this year.
Helen joined Yorkshire from across the border in Lancashire during 2019 and as a totally blind player has impressed with her dedication to training and willingness to learn & improve.
She was invited to the UK women's international programme, where she made a great impression too. The strongest aspect of Helen's game is her fielding prowess, where her tracking of the audible VI cricket ball is fantastic.
Our free sessions are available to clubs, players and coaches across the cricketing world via @zoom_us https://t.co/L8vHC3EZ9j

📧 DM or email [email protected] pic.twitter.com/iyfvedqyjm

— Opening Up Cricket (@OpeningUpCC) October 1, 2020
Mark Boyns

Mark's continued work with Opening Up Cricket around mental welbeing in the game has been a source of hope and help during the stress and uncertainty of coronavirus.

Delivering in-person sessions for clubs and universities before lockdown to offering free Zoom calls for months afterwards,
Finn Brooks

13-year-old Finn never gave up hope of some cricket this summer and was rewarded with a stellar season. Over 700 runs scored across 38 matches (from U13-U18 plus senior cricket) tells its own story.

Statistically, he seriously cashed in with the bat but also kept wicket for Lightcliffe 2nd XI in the Bradford Premier League.

Billy Ricketts

Groundsman at Saltaire Cricket Club, Billy has worked tirelessly at Roberts Park to get everything ready for the season. His service to Saltaire spans 30 years and is a tribute to all those groundsmen out there who virtually live at their club to keep it in fine nick.

Lee Bailey

Lee is known as Mr Crossflatts, he does the ground, coaches children and was at the heart of the club's move to a higher standard (entering the Bradford Premier League in 2021).
As if that wasn't enough, Lee has helped raise over £15,000 for the Sue Ryder Manorlands Emergency Appeal by shaving his hair. An incredible fundraising effort by all concerned.

Joanne Richardson

Jo Richardson has developed women and girls cricket at Beverley Town Cricket Club in the last 2 years that has seen soft ball festivals and teams in the debut East Yorkshire Women & Girls Indoor League.

This year, she's co-ordinated ladies cricket as well as being Safeguarding Officer for the club during the rollercoaster of Covid-19.
Ben Whitaker

Ben only played 8 matches for Rodley but he made them count. A tally of 324 runs including a double hundred no less and an average of 54. Job done.

Richard Wells

Richard Wells is at the heart of Heslington Cricket club in York and as with many volunteers across the grassroots game, he wears plenty of hats. Not only second-team skipper but also integral in growing the number of juniors.

Over time, Heslington have nurtured a thriving junior section and put out U9-U15 sides throughout the week this summer, despite the challenges.

Sam Lawrence

Sam has recently taken his 700th wicket for Bolton Villas Cricket Club in the Aire-Wharfe Cricket League. Achieved over the past decade, it's a rare milestone and there are doubtless more wickets to come in 2021.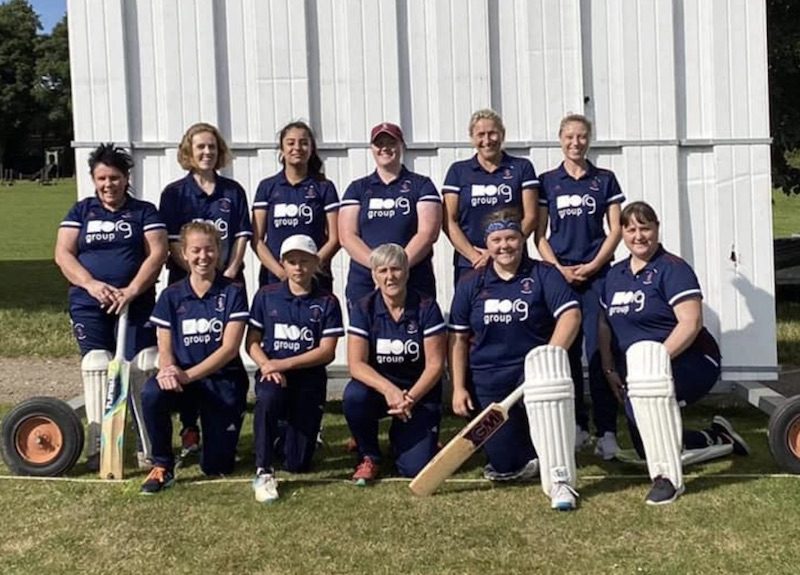 Shell Styring
Shell captained Doncaster Town as they won the South Yorkshire section of the Yorkshire Women & Girls Cricket League. This T20 league included Tickhill, Anston, Sheffield Collegiate, Sheffield Transport and Whiston Parish Church.
With none of the usual leagues available, everyone had to scramble at club-level to sort out fixtures so this was a credit to the region.
It catered for both ends of the spectrum. Doncaster Town Ladies have been running for years but we also saw the start of Tickhill's ladies side.

Tom Collins

The Carlton Towers batsman struck 524 runs (average of 131) in the National Village Cup as his team were the last Yorkshire team in the competition and made the semi-finals.
Andrew Tipple

Andy has probably cracked through a few pairs of shoes this season as he walked from Whitley Hall (where he scores) to every other Yorkshire Premier League South ground to raise funds for his club's nets facility.
*HOT MEAL SUNDAY WEEK 12 -We Turned #Covid -19 to #Kind20 😃*
The hot meal Sunday project has come to an end we have delivered over 600 meals over 12 weeks to the most vulnerable in our community. From all at mount cc, one nation and Barakat catering Thankyou once again pic.twitter.com/yai0yhCD3F

— Mount Cricket Club (@MountCricket) July 8, 2020
Abdul Ravat
Club Development Officer at Mount Cricket Club, Abdul and others partnered with One Nation and Barkat Catering, to help deliver over 600 meals in 12 weeks to the most vulnerable in the community.
Imran Pandor

Imran is first team captain of Kippax Welfare Cricket Club and was heavily involved with ensuring cricket was played in 2020. From hand sanitiser duty to checking all players had isolated and got tested when there was a Covid-19 case involving Woodhouses, captaincy got more serious this year.

On the field, he led Kippax Welfare to the Wetherby League Division 1 title and the T20 crown for good measure. Imran has also spearheaded the club's move to the Pontefract Cricket League for 2021.

Tim Helliwell

As Secretary of the Halifax Cricket League, Tim has been at the forefront of pushing for cricket to start, when many understandably felt it wasn't possible.
That self-belief helped enable nearly all clubs in their league to get in as many fixtures as they could, after the UK Government green light.
It has surely placed an enormous burden on all club officials in such an uncertain period but Tim's nomination is a nod to all those volunteer administrators working behind the scenes for the benefit of many.

Dave Cooper

Dave is Junior Chairman and coach at Burley-in-Wharfedale Cricket Club. From organising All Stars to fundraising leadership, he is ever-present in driving Burley forwards.
Junior cricket has not been immune from the overall picture of less matches and opportunities to connect with the game in 2020. Coaches have been vital in getting what cricket they could delivered and making it fun and memorable.
Martin Jenkins

First-team bowler and Club Secretary for Low Moor Holy Trinity Cricket Club, Martin has excelled with club development.

From securing funding and co-ordinating the installation of an all-weather pitch to coaching the junior sides, his input is considerable and ongoing.

Taj Butt
Great Horton Church Cricket Club has been really active over the summer in delivering loads of junior cricket. All their age groups won titles in the Upper Airedale Junior Cricket League and Secretary Taj (centre) is at the heart of the club.

How cricket clubs deliver their offering is one thing but also promoting that message is vital and one of Taj's many roles is keeping a thriving Facebook community updated and involved.
Kevin Gresham

Kevin has been key in ensuring girls county age group cricket was played in 2020. From arranging training sessions for all ages to intra-squad and inter-county friendlies from U13 to U17.
There's been a Roses competition with Yorkshire-Lancashire matches across all ages, with involvement from the development squad of what used to be the Yorkshire Diamonds.

Andy Inns

Andy is a Yorkshire CCC Age Group U13 Manager, East & Central Yorkshire Regional Convener and fits in life as an ECB Level 3 coach.
A recent achievement in a truncated season has been a floodlit cricket tournament at Driffield Town Cricket Club for juniors and women and girls.

Roger Peaker

Roger has been a stalwart of both senior & junior cricket in Huddersfield for many years. He is on the executive of both leagues as well as duties for the Joe Lumb cup competitions. From child welfare to trophies and grounds, Roger helps facilitate plenty of cricket in the area.
Shivanie Patel

Shivanie is one of the founding members of Bradford Park Avenue Ladies Cricket Club; that only began in August 2019. Its momentum is growing all of the time from softball festivals to All Stars and those involved in its evolution deserve credit for its eye-catching success.

John Baldwin
Chairman at New Farnley Cricket Club, John has been instrumental in transforming the facilities at the Bradford Premier League club. An arson attack this season shocked everyone but there was an instant response, led by John, in bouncing back.

Gary Pratt

The Richmondshire batsman racked up 676 runs for the Dalesmen as the North Yorkshire club claimed their first ever League & Kerridge Cup double.
John Virr
To watch John's scoring career progress has been very satisfying. He used to score for Hanging Heaton in the Bradford Cricket League and progressed to county duty before international recognition.
This summer, he officiated in the Second Test between England & West Indies at Old Trafford with all the Covid-19 protocols as England won by 113 runs.
Mac McKechnie

Mac has been the catalyst for the rapid growth of walking cricket across Yorkshire after starting a club in Barnsley in 2019.

There are now clubs in eight Yorkshire towns and cities as this format, aimed at making the game more accessible to older adults who might have less mobility.

Kirstin Smith

Kirstin is Secretary of the Halifax Junior Cricket League who arranged a star-studded video for young cricketers in lockdown.
A record-breaking player in her own right, she is a coach at Cricket Asylum and helped support youngsters involved with this year's 24-hour Netathon for charity.

Jim Boyes

It's really rare for a cricket club to come back to life as Lockton has. Chairman & Captain Jim gets a nod for his role in their return, though volunteers and friends rallied to the cause.
It has been a community passion project for all involved and one of the most uplifting tales you could wish to see.
That's it! I hope you enjoyed reading about the exploits of some incredible people in cricket and one last request…..

Update – Editor's Note: The eagle-eyed amongst you will have noticed there are only 49 names. There were originally 50 published but one person asked to be removed because he has grown disillusioned with grassroots cricket and walked away from the game.
PLEASE SHARE THIS ARTICLE & HAVE YOUR SAY!

If you share this article on Twitter and Facebook using the buttons below, you can help sky-rocket the number of people who see and learn about all those mentioned and what they've been achieving.
To discuss the #CY50, why not drop a comment below to Cricket Yorkshire, Follow @cricketyorks via Twitter & Like CY on Facebook too: Cricket Yorkshire on Facebook.
Before you go – Big news coming!
I'm working on a project to help cricket clubs raise money that will be released in Spring 2021 – if you want to hear about it first, add your email below!
You'll also receive exclusive updates, offers and articles, usually every fortnight. (You can unsubscribe at any time).
[mc4wp_form id="11626″]
Latest posts by John Fuller
(see all)