Where better than the Yorkshire Cricket Foundation Museum to learn about the future direction of the cricketing heritage of the county?
After a group of primary schoolchildren have been shown around by Mel Reuben, one of the charity's Tour Guides, quiet descends and I sit down with Paul Goodman, Heritage Manager for the Yorkshire Cricket Foundation (YCF).
Paul's background to this inaugural role comes with 35 years of collections management within national museums for the likes of the Science Museum, National Media Museum and Royal Armouries.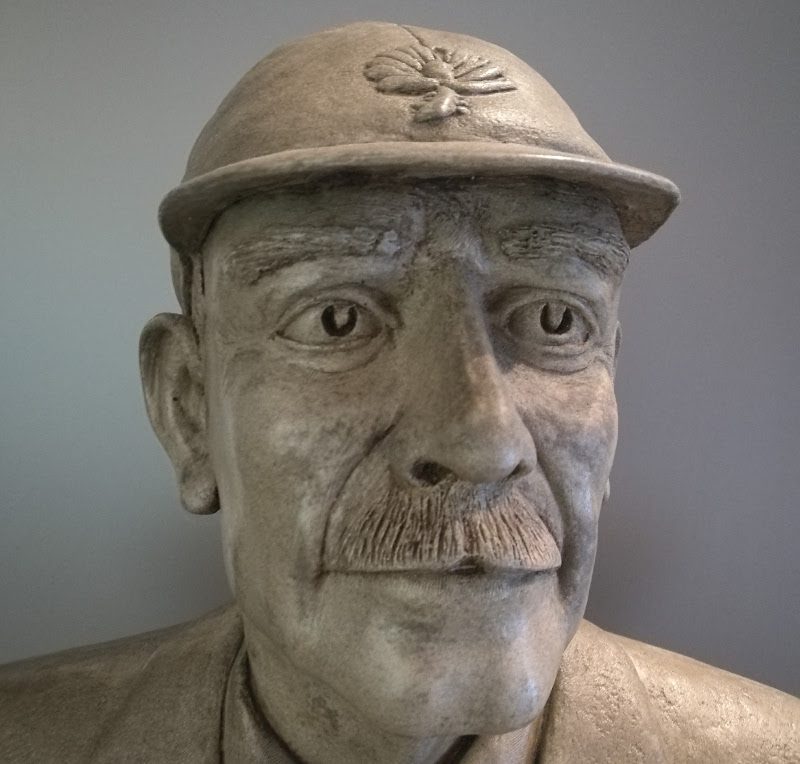 We perch behind the reception desk in the museum foyer, as the bust of Lord Hawke stares out, and discuss what the remit is for safeguarding and sharing Yorkshire's cricket history?
According to Paul, it is quite the responsibility: "To protect, preserve and make accessible the history and heritage of cricket's equivalent of Manchester United; a worldwide, global brand that everybody knows."
He believes the enormous Yorkshire Cricket Archive itself is culturally vital and points out everything pre-2013 is currently owned by Yorkshire County Cricket Club – though there are moves to explore how the Foundation might ultimately buy the whole archive.
For Goodman, acquiring is only the first step and his philosophy is that there's no point in having heritage unless you're going to do something with it.
It's about changing people's lives by grabbing their attention, inspiring and engaging them.
This theme of heritage overlaps other work that the YCF is always doing around education, health and wellbeing, participation and inclusion.
One such example is to use items to help those with dementia during reminiscence sessions – as highlighted in my article on the power of sporting memories.
To cast your eye around the museum or take a stroll around the Members' Long Room is to be reminded that currently the emphasis is on the legends of the game, particularly pre-war.
Luminaries from Wilfred Rhodes to Len Hutton and Fred Trueman to Herbert Sutcliffe are part of what shaped Yorkshire County Cricket Club and deserve their place in lights, no question.
The pull of the recent past
However, cricket history is being made and potential stars born every day in Yorkshire and that represents an opportunity for the Yorkshire Cricket Foundation.
Paul warms to that theme: "I'm interested in contemporary and living heritage. We've got heroes-in-the-making now that we need to start collecting."
Ben Coad's explosive breakthrough as a strike bowler, Jack Brooks' Roses hundred and Ryan Sidebottom's glittering career all came to mind as current heritage topics.
Memorabilia from Joe Root and Jonny Bairstow or World Cup winners Lauren Winfield and Katherine Brunt would be other welcome and trending additions.
We discuss 'tangible heritage' – all that you can see and touch – and how that weds with the more abstract and intangible such as memories or traditions passed down through generations.
The key is careful and considered curation and Paul is also intent on building up momentum as things happen in real-time.
Our Heritage Manager over the moon with pink ball from first floodlight county championship match ever here at Headingley ? pic.twitter.com/TiJKrFadzd

— YCCC_YCF (@YCCC_YCF) June 29, 2017
Our interview was in the midst of Yorkshire's County Championship defeat to Surrey during which Kumar Sangakkara hits yet another hundred.
Being a historic day-night four-day game, Goodman asks for the pink match ball to be signed by players and donated.
That line of thought reminds Paul of another recent acquisition which is a signed scorecard to mark Sangakkara's 100th hundred – unfortunately, in the Royal London One-Day Cup quarter-final against Yorkshire – but history at Headingley all the same.
Diversity Injection
One accusation you might point at the current heritage offering is that it predominantly represents those who are white, male & middle-class whereas Yorkshire's cricketing history is anything but just that.
That's not to aim criticism at those who have volunteered passionately for many years in gathering together and administering very significant pieces of Yorkshire's history within the game at the county club and the West Yorkshire Archives Service at Morley.
But Paul wants to broaden the heritage offering to include the likes of the growth of Asian and Caribbean cricket, the fortunes of fledgling womens professional outfit Yorkshire Diamonds or Yorkshire Terriers (physical and learning disability county squad).
The scope for subject matter could go on and on; how about a project purely based around Bradford Park Avenue given all the famous games to have been played there and now its ongoing transformation back to a first-class venue?
If the direction and breadth of the Yorkshire Cricket Foundation's heritage drive is set to alter, some of the challenges remain the same namely time, manpower, money and space but the staff are constantly thinking on their feet.
League cricket legacy
Another stronghold in the development of cricket in Yorkshire has been its leagues; the classroom for so many outstanding Test, county and amateur cricketers.
Paul believes the YCF approach should be collaborative: "What I don't want the Yorkshire Cricket Archive or the Foundation to be seen as hoovering up club collections. I think what we have to play is a pastoral role in terms of helping clubs understand and manage their heritage."
Of course, whether or not a club records its history in any meaningful way is entirely down to those who already give up their time but there's certainly scope for education and also highlighting the impact of league and club cricket in Yorkshire with exhibits at Headingley.
These are ambitious plans and, as Paul himself acknowledges, won't happen overnight. They also include a desire to expand the Museum to include a research centre to encourage fans, students and journalists.
How can we bring heritage alive?
The question of accessibility is at the heart of whether having all of this Yorkshire cricket legacy means anything. There has been talk before at the YCF of digitising some of the vast array of artefacts accumulated over centuries.
That would take an enormous amount of time but I can see the advantages of 3D scans, available online, of everything from cricket bats to trophies accompanied by video and audio assets.
There is no substitute though for picking things up and I am of the view that while we have to protect our heritage from damage, too much across museums and cultural spaces is imprisoned behind glass.
However, much is already done at the YCF in terms of outreach to enable those of all ages to learn and appreciate what cricket has meant to Yorkshire down the years.
Museums getting busy, come and check out some of Yorkshire's rich heritage in our mobile museum! pic.twitter.com/4qg0sNLfXf

— YCCC_YCF (@YCCC_YCF) July 5, 2017
That has involved the Mobile Museum travelling around the county to offer a convenient snapshot for those who can't get along to Headingley.
I wonder what heritage means to us all today and if or how it resonates?
Witnessing the buzz and excitement in the Museum as the schoolchildren absorbed everything from the journey of cricket bats to Fred Trueman's 300th Test wicket was to see how anyone can connect to the past.
For Paul, it's all about storytelling and he talks of a five to ten year plan to concentrate more on contemporary collecting and to initiate some of the projects outlined here.
He is having the 2014 and 2015 County Championship pennants framed at the moment and they will go in the East Stand Museum and staircase up to the Long Room respectively.
Part of this shift in emphasis to modernise and professionalise Yorkshire's cricket heritage will lead to season's highlights and recent acquisitions display cases and he talks of the power of emotions pull of our heritage:
"We should never lose sight of an object, it doesn't matter what kind of museum it's in, to elicit some kind of emotional response."
As Paul dashes outside into the rain, I have time on my own to explore the Museum and marvel at the feats of all the greats of the game to have graced us here in Yorkshire.
The Yorkshire Cricket Foundation's mission on heritage is set to evolve and fans will be in for a treat.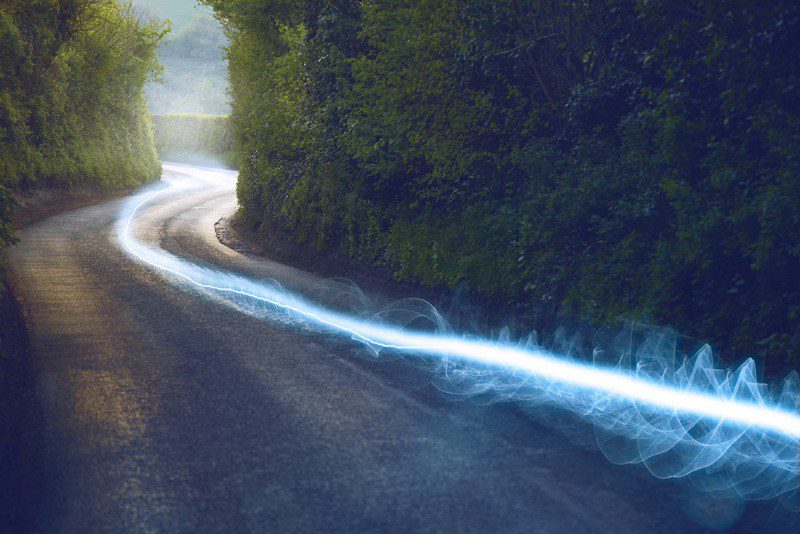 PLEASE SHARE THIS ARTICLE & HAVE YOUR SAY
By sharing this article on Twitter and Facebook using the buttons below, you can help turbocharge the number of people who see this and get to learn about Yorkshire's cricketing heritage.
How can we bring heritage alive? How to make it mean something to everybody of all ages? What would you like to see?
Get in touch with Cricket Yorkshire via @cricketyorks and Yorkshire Cricket Foundation (@YCCC_YCF) on Twitter or Cricket Yorkshire on Facebook and YCF on Facebook.
You can also visit the Yorkshire Cricket Foundation website – http://yorkshirecricketfoundation.com – to find out about all that this charity does to delivery community projects around the county.
**This is a sponsored article for Yorkshire Cricket Foundation – if the mood takes you, click to read Cricket Yorkshire's policy on sponsored content**
Latest posts by John Fuller
(see all)