It's been an extraordinary year for women and girls cricket in Yorkshire.
In partnership with the Yorkshire Cricket Board (YCB), I thought it was worth highlighting the successes across the regions and some of the plans already in place for 2022.

This year, the Yorkshire Cricket Board has employed three dedicated Women & Girls Club and League roles: Rob Johnson (North & East Yorkshire), Katie Stewart (West Yorkshire) and Dean Smith (South Yorkshire).

This has allowed more clubs and leagues to receive support in getting new teams launched, with the addition of more hard ball and soft ball competitions.

Clubs right across the region have done a huge amount to capitalize on the investment, interest and momentum.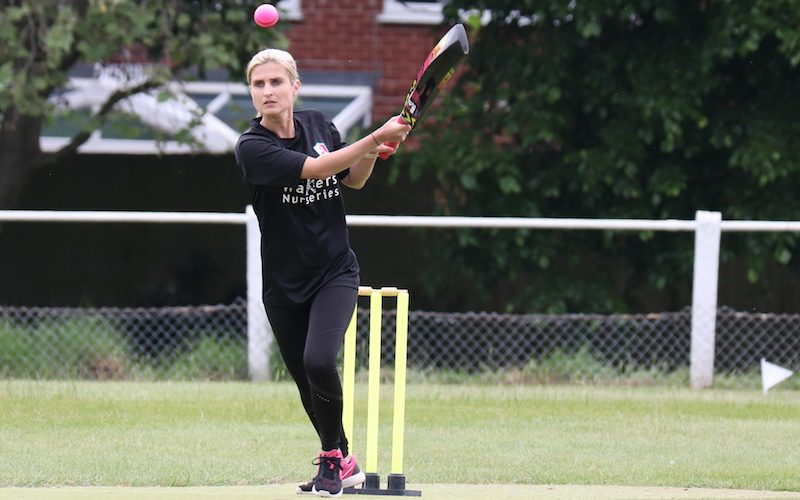 What's the trend across Yorkshire?

Let's be honest, when it comes to illustrating the growth of participation in cricket, stats can be both illuminating and sometimes a little dry.

Yet, the evidence of growth since 2019 shows there's an appetite fromwomen ans girls to play the game in a format that suits anyone's ability and their level of competitiveness.
That might be playing soft ball cricket for the first time, competing in a league or stepping up to hard ball cricket against other clubs.
There are now 99 women's teams in Yorkshire (up from 58 in 2019) and the number of girls teams has more than doubled to 108.

The YCB would acknowledge that there's always more that can and will be done but in the context of Covid, it still represents a hugely exciting time.
East Yorkshire festivals
Over the summer, East Yorkshire clubs have competed in six softball women's cricket festivals, with teams from Beverley, Bridlington, Driffield, Hessle and Kirkella.

With clubs fielding multiple teams, these festivals meant that up to 100 women were playing cricket at the same time.
After a washout for finals day at Driffield, a mini-competition saw Bridlington and Hessle (two clubs brand-new to women's cricket this year) qualified for the county finals.
Soft ball cricket boom

Following the growing demand across the county for women's soft ball activity, this year saw the first Yorkshire Women's Soft Ball Finals Day, held at Goole Town Cricket Club, with six qualifying teams representing different parts of the county.
From South Yorkshire, there were Soft Ball League & Finals Day Champions (Higham CC) and the League & Finals Day Runners-Up (Sheffield Collegiate CC). East Yorkshire's representatives were the Soft Ball Festival Champions (Bridlington CC) and Runners-Up (Hessle CC).
Meanwhile, from West Yorkshire were the Soft Ball Festival Champions (Alwoodley Leo's CC) and the Hambleton Soft Ball League Champions from North Yorkshire (Richmondshire CC).
Bridlington were crowned Yorkshire Women's Softball Champions, defeating Higham by five runs.
Debbie Farrington, of Bridlington, was awarded player of the day for her superb bowling figures in both the group stages and the final.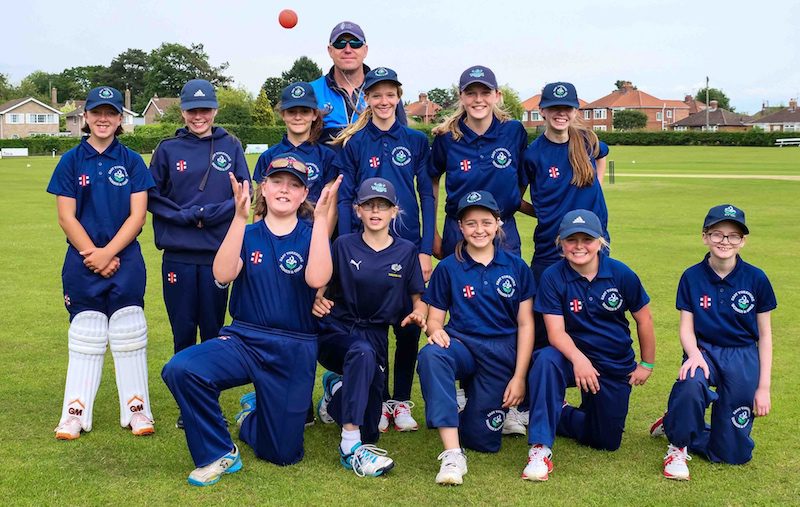 Girls cricket taking off
The East Yorkshire Girls project has gone from strength to strength over the past couple of years, with another amazing year of growth in 2021.
The year started with a masterclass for over 70 girls, delivered by experienced coach and ex-Yorkshire CCC captain, David Byas.
The U15s, U13s and U11s all took part in fixtures against Driffield, Selby and finishing with two brilliant games against Lincolnshire.
The programme also included the girls representing their club teams in fixtures against each other, this has set a foundation for an East Yorkshire Girls League in 2022.
The girls will now continue to train throughout the winter as part of the MCC programme in Hull.
Regionalised hubs for 2022
With big plans for girl's cricket in North Yorkshire, the foundations were set with a weekly hub session run at Ampleforth.
Girls from all over the county were offered the chance to train with high-level coaches and role models from the Northern Diamonds.
Over 80 girls were in attendance over the 15 weeks.
It was brilliant to see so many girls coming together and sharing a positive experience in cricket.
Huge strides were made by the girls and despite attempts at fixtures being washed out by the weather, a foundation has been laid to divide into four regionalised hubs next year.
South Yorkshire Soft Ball Cricket League
In 2021, the Yorkshire Cricket Board re-launched the South Yorkshire Soft Ball Cricket League and 14 clubs signed up for the 10-week season.
Clubs were divided into divisions based on previous experience, culminating in a finals day. For those clubs not quite ready to enter a league structure, festivals and friendlies still allowed for plenty of matches.
Higham 1st team enjoyed an unbeaten season, crowned League and Finals Day Champions, with Sheffield Collegiate 1st team runners up in both the league and finals day.
In Division 2 North, Hatfield Town & Tickhill Panthers were tied at the top of the league on points and could only be separated by Net Run Rate which Tickhill narrowly edged in front and the same went for the Division 2 Championship Finals Day with Tickhill again just getting the better of Hatfield Town to claim a League and Finals Day double.
In Division 2 South, any one of 4 teams could have won the League going into the last round of fixtures, but it was Sheffield Collegiate 2nd team that came out victorious.
All was not lost for one of the other three teams as Sheffield Super Queens (pictured above) claimed the Div 2 Plate winner's trophy over Anston Arrows on finals day.
We're all set for our inaugural @BJJLcricket Girls 'Countdown Cricket' Summer festival at @millhouseswkscc 4 clubs will be taking part throughout the days events and can't wait to get started#thisisourgame #TheHundred pic.twitter.com/8FAXGXVJcX

— Dean Smith 🏏 (@deansmithYCB) July 22, 2021
Ben Jessop Junior Leagues
Given the success of the ECB National programmes this summer, (2,500+ girls across both All Stars & Dynamos county-wide).
The YCB's Dean Smith set up arrangements with the Ben Jessop Junior League to organise and run a 'Dynamos-style' Countdown Cricket girls-only festival with a view for this to springboard the league into running a girls-only league in 2022.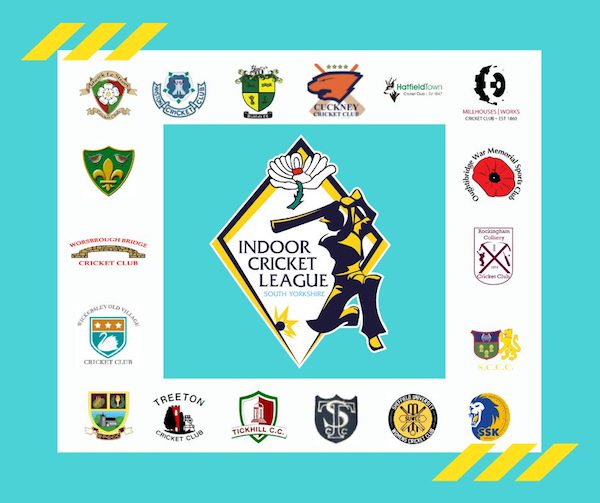 Indoor cricket leagues are in demand

Demand for women and girls' indoor cricket is growing across Yorkshire, with many clubs and teams eager to continue playing.
In South Yorkshire, soft ball and hard ball leagues will run indoors, with Sheffield University organising the latter.

All in all, 37 teams from 18 clubs entered the leagues which demonstrates the demand and the potential to offer even more opportunities in future.
The plan is to play with these divisional leagues throughout the winter and into April before the pre-season for the outdoor leagues begins.

Over in West Yorkshire, a new indoor league based at Parkside Sports Centre in Bradford is due to start in November, with some playing competitive matches for the very first time.

There is also the launch of all-girls talent hubs in Leeds and Bradford from January as the work of the MCC Foundation facilitates girls from State Schools a chance to kick on with their hard ball cricket.
2021 really has been a watershed year in Yorkshire, with investment allowing more chances for women and girls to begin or continue their journey in cricket.
What can 2022 bring?

To find out what's happening across Yorkshire, visit yorkshirecb.com, follow the YCB on Twitter as @Yorkshirecb or Like the Yorkshire Cricket Board Facebook page.
*Thanks for reading! This is a sponsored article for Yorkshire Cricket Board – if the mood takes you, click to read Cricket Yorkshire's policy on sponsored content*
Latest posts by John Fuller
(see all)