January will see the launch of all-girls talent hubs in Leeds and Bradford as part of the national development of pathways for women's cricket.
There are currently 74 hubs across the UK, including 13 in Yorkshire. Hull, York, Sheffield, Wakefield and Scarborough are other areas covered with either mixed, all-boys or all-girls sessions.
The bespoke training programmes will last 10 weeks from the end of January and it's hoped will help develop a tier of regional girls cricket in Yorkshire.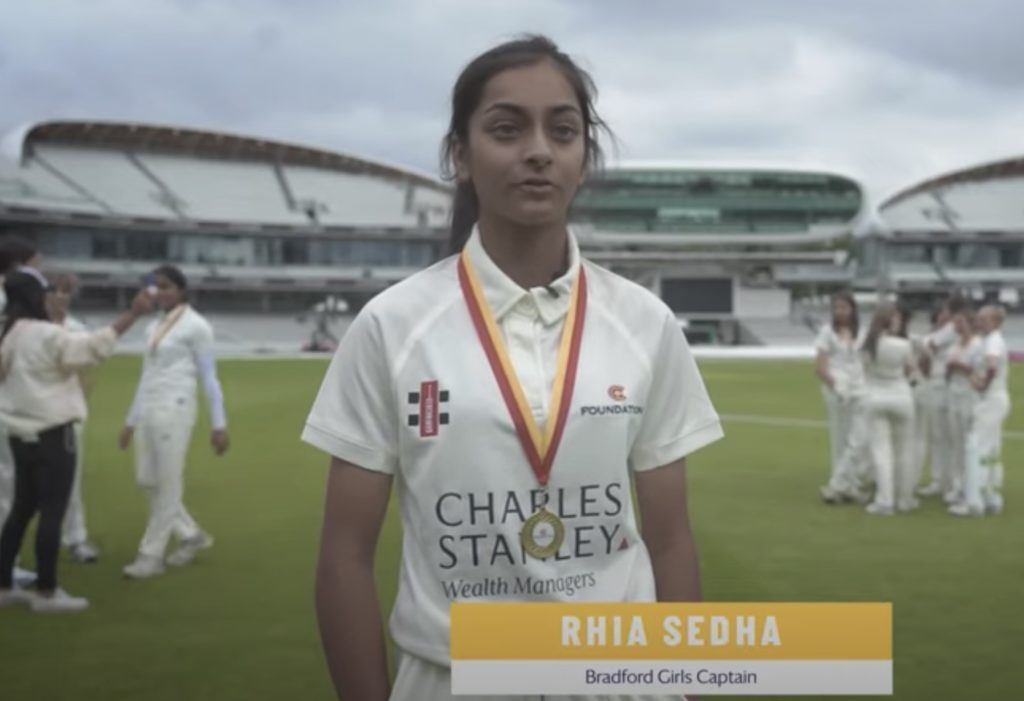 The places are free, thanks to funding from the MCC Foundation, the charitable arm of the Marylebone Cricket Club. These MCCF hubs support state-educated young cricketers and enable them to stay in the game.
The aim of the charity is to transform lives through cricket, and it's hoped the hubs will recruit girls from disadvantaged backgrounds where they may not have been offered such opportunities in the past.
The Leeds all-girls hub is brand-new, will be held at Cardinal Heenan School and has 32 places up for grabs from girls aged 11-15.
The hub manager, YCB's Nick Boyes, is looking forward to getting the programme up and running:
"There is definitely a demand for an all-girls programme after the success of All Stars, Dynamos and other girls' initiatives in the area. I am delighted that we can provide opportunities of great quality hardball coaching to girls in Leeds and the surrounding area at no cost to the participants."
There is a particular buzz around the hubs in Yorkshire because of the phenomenal success of the U15s Bradford representative team, who won the MCCF National Tournament this year, played out in a final at Lord's Cricket Ground.
Manager of the Bradford hub, YCB's Katie Stewart reflects on a fantastic experience: 'Winning the trophy at Lord's can only be described as a dream come true, and when I look back at what the girls achieved after coming back to cricket from a COVID break, it really is nothing short of incredible.'
She added: 'I hope that other girls in Yorkshire will be inspired by the U15 Bradford team, and will see what can happen when you combine quality coaching, hard work, talent, and perhaps most importantly – a great team
spirit."
Girls who attend the hubs in Leeds and Bradford will have Northern Diamonds players as part of the coaching team. Beth Langston and Rachel Slater will be involved and are looking forward to passing on some of their great knowledge and experience to the next generation of female cricketers.
Registration will be launched towards the end of November, via the YCB website and social media channels.
Latest posts by Cricket Yorkshire
(see all)