The Wicket Cricket Manager game has got cricket fans talking – and you can see why.

Cricket management games have a cult following and guiding a team to trophies by making all of the financial and strategic decisions is always popular.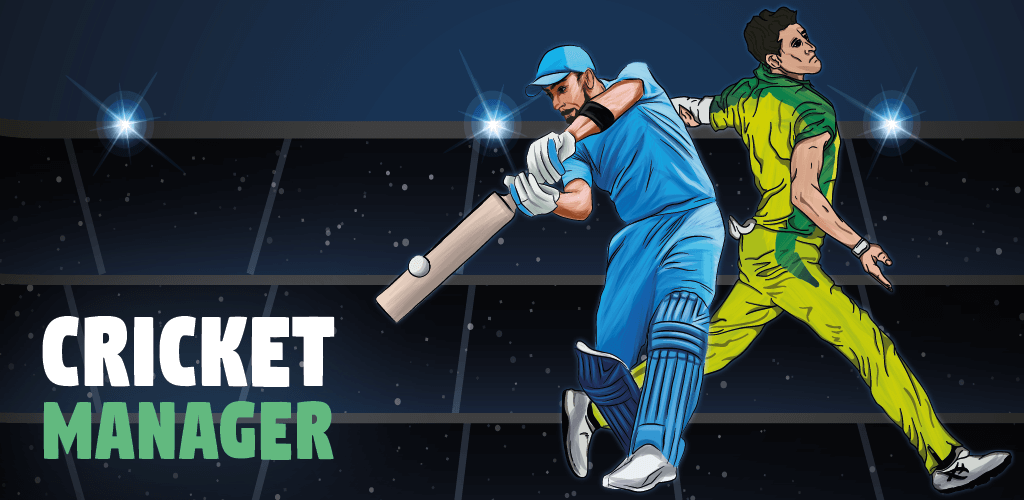 With cricket game apps like this one, its appeal is a free cricket gaming experience from creating a team name (Cricket Yorkshire Tigers, anyone?) to stadium upgrades and squad management.

The genius of Wicket Cricket Manager gameplay (available on the App Store and Google Play) is simplicity.
---

You're up and running with a squad in seconds and able to play in a league, sign a world-class legspinner, get a shirt sponsor, decide ticket prices and much more!

---


If you want a full Wicket Cricket Manager Guide then I've written a review with features and my testing of the cricket game app.

I'd highly recommend you download the app and give it a try. My top Wicket Cricket Manager tips? Don't run out of money like I did! Or buy a subscription so you don't need to worry in the first place.

Or just stop buying all of the most expensive players on multi-year contracts! 😭
It's fun to tread that line between keeping your stadium upgraded and splashing funds to build all-star squads.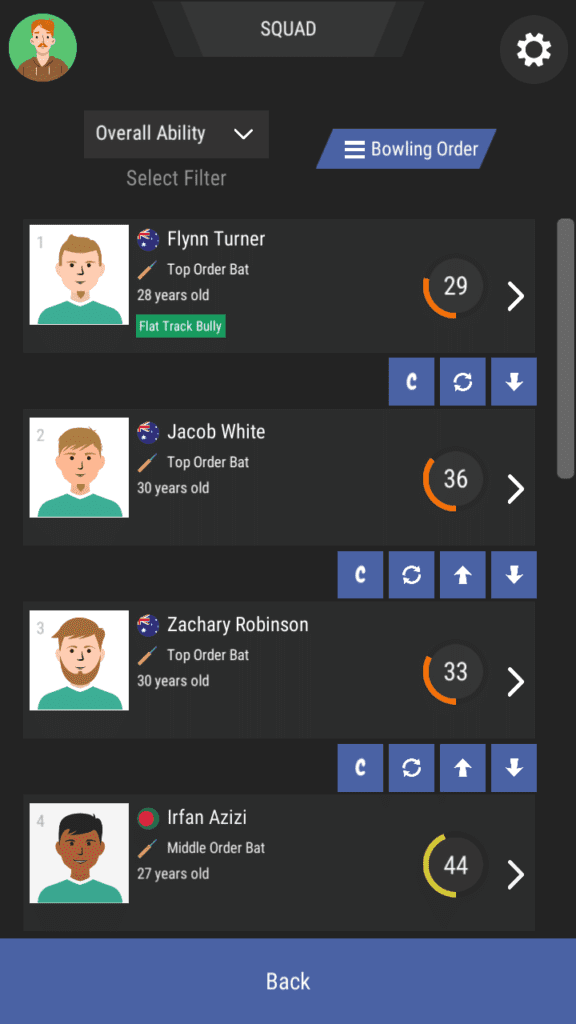 9 New Wicket Cricket Manager Features
The best cricket app games are those that evolve and add new functionality and Manny (the Wicket Wicket Manager creator) does just that. Here's a snapshot of improvements to the game in the last year…
🏏 Batting / bowling attributes are now upgradeable. Upgrade to a Level 5 Death Bowler for those crucial moments!
🏆 Leagues now have playoff games. Win the playoff to get promoted!
🏏 New types of player attributes (eg. The "Unique Action" attribute will give a bowler a boost against new batsmen)
🏆 An all new player contracts system. Players can be signed for 10, 20, 30 or 40 matches. Long-term contracts come with big discounts. Youth academy players can be signed at a 25% discount. Also a 10% loyalty discount when renewing existing contracts.
🏏 DRS system so you can review close calls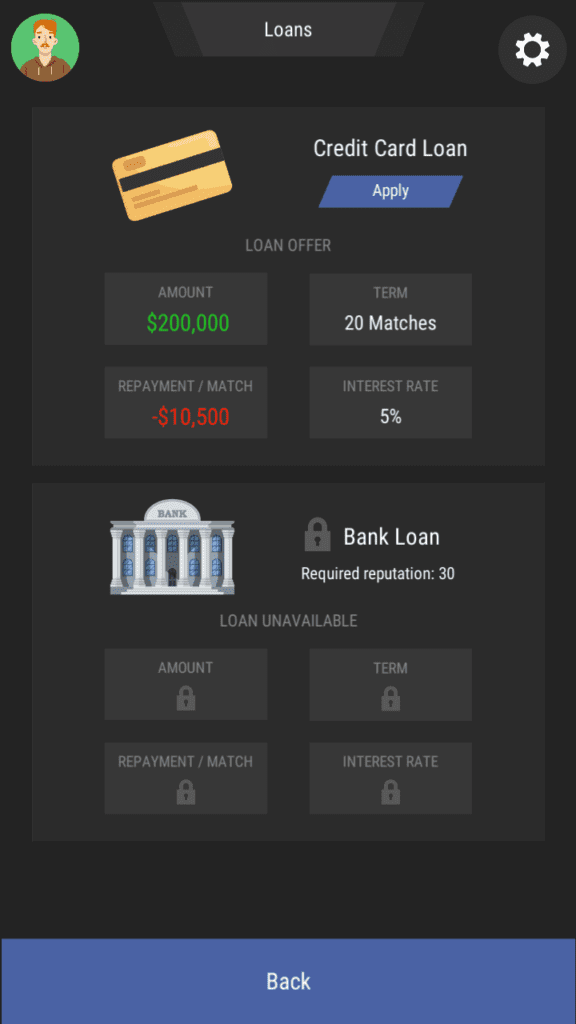 🏆 Take out bank loans to give your finances a quick boost (above)
🏏 Offline PVP lets you compete against friends & see how your team stacks up
🏆 No balls & free hits are now a thing
🏏 Ability to backup save games online & switch devices seamlessly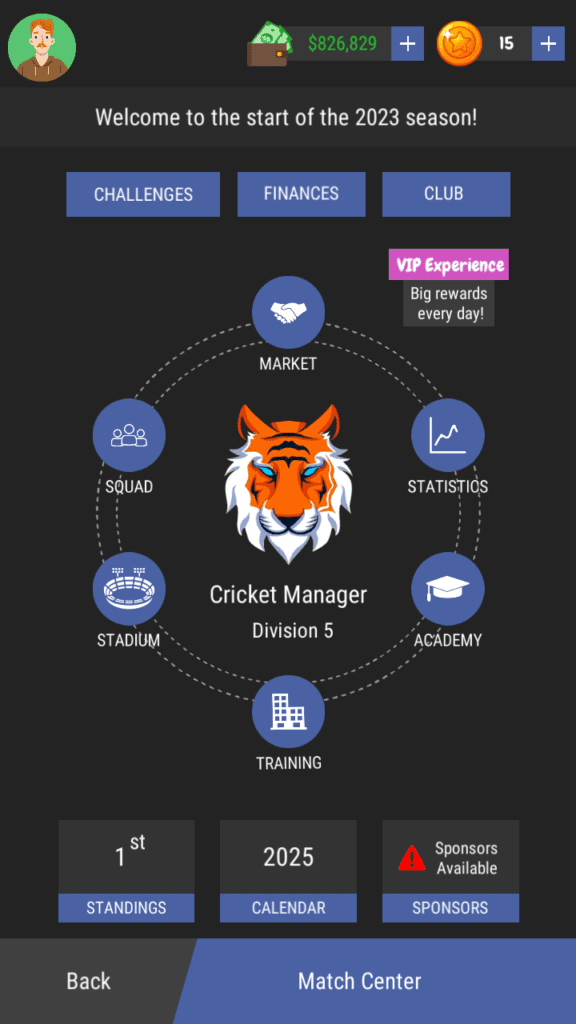 Wicket Cricket Manager promo code
A Wicket Cricket Manager promo code is like a Willy Wonka golden ticket. Very special indeed. (Cricket Yorkshire readers can get their hands on not one but two codes – read on!)

The way the game works is a combination of currency and gold coins (that help you buy more currency or uplevel players' skills).

The wealthier you are, the more you can invest in your team and facilities to improve your chances. You can earn gold coins in the game but can also actually buy them as an in-app purchase too.

There's the option to go VIP which is a monthly subscription for less than £5 where the app is ad-free and you get a load of currency and gold coins each month.

Want an extra free boost first? No problem.
---

Use Wicket Cricket Manager promo code CRICKETYORKSHIRE2023 to get 100k of in-game currency. (Explore this article for the other code).

---

There is no magic Wicket Cricket Manager hack and I wouldn't tell you even if I knew because the game is really well pitched; not too difficult to earn and progress up the leagues.

Spend a few hours playing it and you'll have motored through a number of seasons and know all you need to get ahead.

I know, I know. What you really want is Wicket Cricket Manager unlimited money. But would that really be much fun?

Better to pick a country, start a team, select players and use your skill and wits to rise to the top!
Wicket Cricket Manager Review
It is eye-catching that there are 100k+ downloads in Google Play with 4.4 out of 5 star reviews from 9,000 reviewers.

That should tell you that lots of cricket fans love playing the game and having spent weeks engrossed in WCM myself then it's no surprise.
The game cleverly blends the realities of managing a club with a bit of imagination as it's a fictitious team (although you could call it Yorkshire CCC or a current club name).

Here's a small number of reviews:
"So far I've played it for a day and must say, it's been a complete package! It is just amazing! It's awesome! This game isn't for everyone. 90% might think of it as a stupid tap-tap game! But to that 10% like me, it's strategy, planning and game experience that takes a lot into account for a game like this. Love the game!"
"This game is addictive and fun and I gave it five stars. I wish there was a 100-star rating so I would give to ya. Thanks for making the game cause I really appreciate that y'all put time to make it."

---

Use Wicket Cricket Manager promo code CRICKETYORKSHIRE2023 to get 100k of in-game currency. (Explore this article for the other code).

---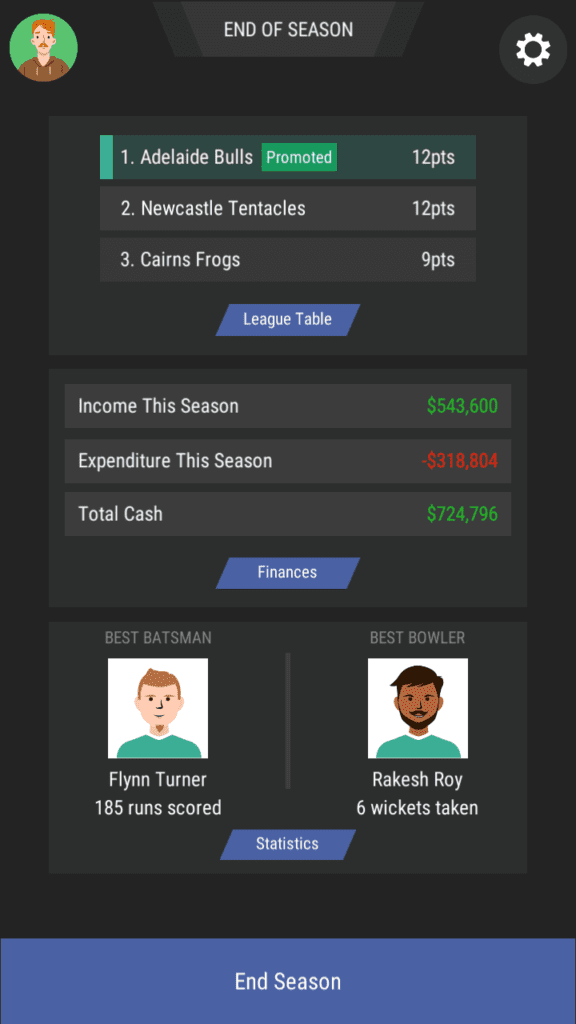 Wicket Cricket Manager: Future Direction
1. A player auction system similar to what you get in the IPL
2. Internationals format where you can take charge of a national team & compete in T20s, ODIs & Test Matches
3. Real-time PVP –> Compete against your friends live & see how you stack up
As you can see, a very successful cricket game is set to upgrade even more with some exciting developments.
Playing internationals across three formats will ramp things up nicely and real-time matches against friends means you'll know who's got bragging rights that week!
If you like immersive cricket games on your phone, tablet or computer then this is for you. A chance to use your cricket knowledge and manage a team all the way. Dive into all of the detail of running a pro cricket club or focus on playing matches, it's up to you.
Good luck!
This is a sponsored article on behalf of Wicket Cricket Manager – if the mood takes you, click to read Cricket Yorkshire's policy on sponsored content.
Latest posts by John Fuller
(see all)