Every year, across Yorkshire and beyond, cricket clubs are upgrading their outdoor cricket facilities.
In this content collaboration with Total Play, we'll look at Heslington Cricket Club to see the positive impact already being noticed.

In 2022, Heslington Cricket Club had a single-lane enclosed facility as well as a match pitch replaced.

This was not a big project but in some ways, that's what's striking.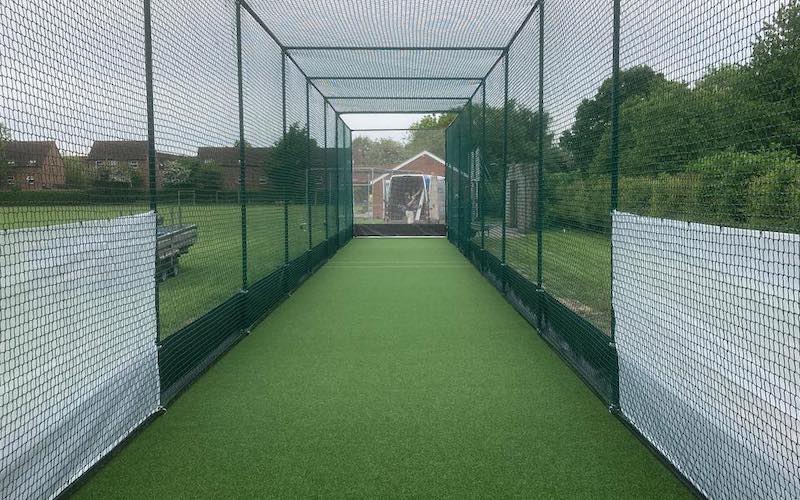 Sometimes, you might see these installations in your league and think, 'our club could never have that' but it's never a one-size-fits-all situation.

Total Play cater for a range of budgets and circumstances; An ECB-approved supplier, they have been a leader in the design, installation and maintenance of non-turf cricket pitches for more than a decade. We've featured their projects on Cricket Yorkshire from Bradford Park Avenue to Whitley Hall.

In the case of Heslington, their existing all-weather pitch on the edge of the square was over 20 years old and had sunk. Similarly, their mobile batting cage – although used extensively on a makeshift strip – was no longer mobile and had seen better days.
With a growing junior section and the club's continued growth in membership, it was time for safe practice facilities more suited to the needs of their members.
Graham Purdy, Heslington Cricket Club Chair, shared with me why they chose Total Play as the supplier.
As you'd expect, he began with the usual research to find out credible suppliers with experience of working with community cricket clubs.

Graham said: "Advice from Richard Wilkinson at the YCB and some trawling of websites resulted in the first approach to Anthony Burton at Total Play who immediately understood what we were looking to achieve."

---
"Anthony arranged a site visit at which he took soil samples, confirmed the viability of the area we were planning to develop and quickly supplied us with a project brief, drawings and costings. We were also aware of the quality of projects completed by Total Play at other grounds in our League."
GRAHAM PURDY, CHAIR, HESLINGTON CRICKET CLUB
---

I'm curious to know how Heslington funded their new facilities?
According to Graham, "Fundraising was, inevitably, the biggest challenge!" Cue a collective effort for sponsored walks, cycle rides and crowdfunding contributions.

Some small club reserves plus grants from the Local Authority (Sports and Ward grants), local Community funds and a grant from the Heslington Sports Management Committee (who run and manage the Sports Field on behalf of the community) got them over the line.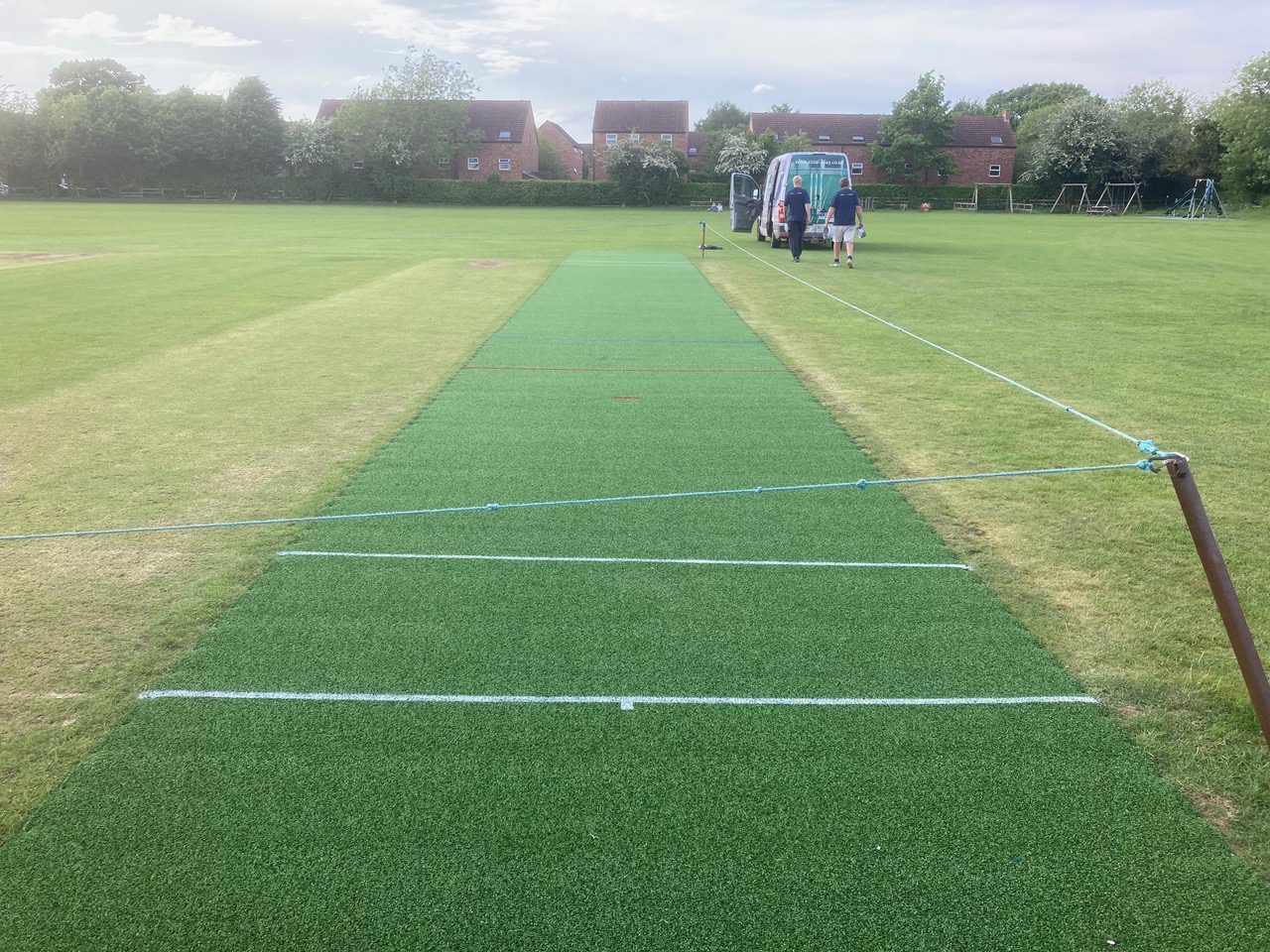 I've interviewed dozens of cricket clubs about their facilities over the years and while you'd expect there to be elation at finding the funds and nailing the project management, even before a supplier breaks ground, there's a reason Total Play remain a very popular choice.
Graham told me: "Total Play were excellent to deal with before, during and after the completion of the project. The workers on site were exemplary in the respect shown to the sports field surface and neighbourhood during the installation phases. They were timely, extremely tidy and kept us fully informed on the progress of the project."
Heslington Cricket Club are delighted with the finished product which comes after a concerted effort and then seeing an upgrade come to life that will last for many years.
This investment in time and money is done with a strategic gameplan in mind and pleasingly, Heslington are already starting to see that bear fruit in lots of ways.



Graham reckoned: "Feedback on the quality of the surfaces has been excellent and attendance at senior practice nets the best ever last season! Feedback from visiting clubs has been positive with the facilities also being used by the York University W&G team. We are confident that the facilities will encourage more junior and senior players to become integral members of our club."
Heslington are on the rise, if a stellar last year is anything to go by.
---

"2022 was a truly historic year for the club. As well as completing the new practice and playing surfaces, the club were gifted roll-on covers, the new mobile batting cage and won two senior league titles, a senior and a junior cup final!"

---

"To repeat half of that success in 2023 would be awesome" was Graham's masterful piece of understatement.
I've reported on the evolution of cricket club facilities since this website began back in 2011 and it's always heartening to see the positive impact it can have with more members, supporters and a buzz about the place.

Heslington are understandably upbeat for 2023 and beyond, as they sign off with a nudge to join their ranks.

"We are always looking for new players (young or old) and any help we can find off the field. The club is friendly, welcoming and family-orientated, nestled away in a quiet corner of York."

Anyone interested in playing, volunteering or sponsoring them can email Graham Purdy directly and I'm sure he'd be delighted. Thanks to Graham and also to Simon Desborough for their help with this article.



Get in touch with Total Play
Thinking about an upgrade for your cricket club? Contact Anthony Burton via [email protected] to find out how Total Play can help. The non-turf cricket pitch designers and installers can talk you through the whole process.

They do: New system design and installation, Funding advice, Non-turf system maintenance, Existing system refurbishment, Bespoke options available (netting/fencing), HD Protection Tunnel 'cocoon' netting option and Cricket-based MUGAs.

Ground covers, cricket ground equipment and natural turf solutions are also in their field of expertise.

To do your own Googling, visit https://total-play.co.uk for all of the answers you'll need.

This is a sponsored article on behalf of Total Play – if the mood takes you, click to read Cricket Yorkshire's policy on sponsored content.

Latest posts by John Fuller
(see all)