Ampleforth College are celebrating the completion of their new outdoor cricket nets, designed and built by Total Play.
The school in North Yorkshire has a proud cricketing heritage with 13 squads, including Boys' and Girls' 1st XIs who play in the National Cup as well as touring at or hosting a festival annually.
Cricket at Ampleforth is across all three terms and the facilities include four turf pitches, three artificial pitches, as well as outdoor and indoor nets.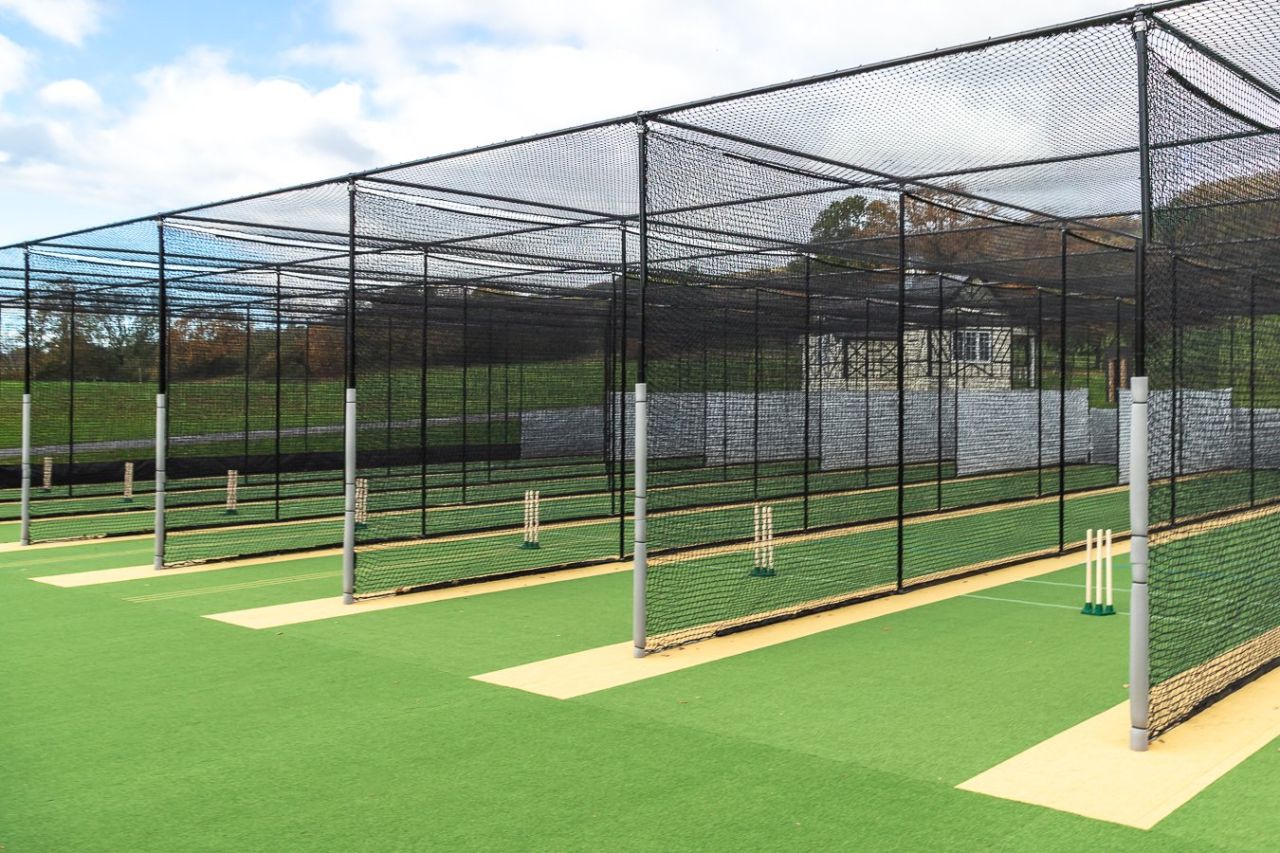 The previous site outdoors was removed and then Total Play reconstructed the base and extended it from 30m to 34m to enable longer run-ups.
The 8 Lane 34m tp5t ECB-approved facility includes:
Black powder coating
Black HD Protection Tunnels
Dual access gates
Green surfacing with natural borders

There are also two lanes with NPC training lines (one also with corridor lines), along with full wrap batting curtains and dark screening on the outside to aesthetically sit within the surroundings.
The Total Play team are trusted cricket specialists and have provided high-quality, well-designed solutions for many clubs and schools across the country.
They can help you create incredible facilities for your community that those of all ages will enjoy for years to come. Here are some Yorkshire examples to give you an idea of the superb standards and feedback.
Meanwhile, at Ampleforth, their pupils and visiting sides will be able to use stellar outdoor nets at this North Yorkshire cricket hub that hosts many teams, including the annual regional festival for all of Yorkshire's regional squads.
Contact Total Play
Thinking about an upgrade for your cricket club?
Contact Anthony Burton via [email protected] to find out how Total Play can help. The non-turf cricket pitch designers and installers can talk you through the whole process.

They do:

New system design and installation, funding advice, non-turf system maintenance, existing system refurbishment, bespoke options available (netting/fencing), an HD Protection Tunnel 'cocoon' netting option and cricket-based MUGAs.

Ground covers, cricket ground equipment and natural turf solutions are also in their field of expertise.

You can also visit https://total-play.co.uk for all of the answers you'll need.
***
*With thanks to Claire Evans at Ampleforth College for permission to use their photography.

This is a sponsored article on behalf of Total Play – if the mood takes you, click to read Cricket Yorkshire's policy on sponsored content.

Latest posts by John Fuller
(see all)