In this content collaboration with Total Play, we'll look at three upgrades at cricket clubs in Yorkshire.

They now have six ECB-approved system designs, offering a choice of artificial cricket pitches and synthetic cricket practice facilities. This stamp of approval from the England & Wales Cricket Board is important to clubs as a sign of quality but also to open up potential funding streams.
Sheffield Collegiate CC
Sheffield Collegiate Cricket Club have had a 4-lane 27m open tp365 net facility installed at Abbeydale Park.

The former dilapidated facility was first removed and its replacement was reoriented slightly to better accommodate practice.
Bespoke touches included tp1 NPC woven playing surface carpets; one lane with training lines. There is a dark green HD Protection Tunnel Net System with black PVC protection skirting and wrap batting curtains. Lane end gates were also fitted to help control usage.
Sneak Peek: At North Yorks side New Earswick Cricket Club we recently installed a new, 2 Lane 33m enclosed tp365 ECB approved net facility.

Discover more about our artificial turf practice net facilities: https://t.co/OL30EgH9Fk @NewEarswickCC pic.twitter.com/BQK7zgAPtK

— total-play Ltd (@totalplayLtd) May 15, 2023
New Earswick CC
Meanwhile, New Earswick Cricket Club, a couple of miles North of York city centre, have had a new, 2 Lane 33m enclosed tp365 ECB approved net facility.

Bespoke touches included tp1 NPC woven playing surface carpets and both lanes have training lines. tp5 tufted run ups, dark green HD Protection Tunnel Net System with black PVC protection skirting and wrap batting curtains. A lockable pedestrian gate was also fitted.
This was a growing club who were desperate for off-field enclosed practice facilities to enable further growth and development.

David Scott, Chair of the New Earswick Sports & Social Club, told me they chose Total Play for quality and future-proofing:

"We felt that we were getting what we paid for and we have not been disappointed. The warranties which are provided, and the lack of any regular maintenance by the club aside from brushing and remarking lines was a huge reason why we selected Total Play. Some companies required the nets to be rolled regularly which was not what we were looking for, we wanted a facility which was available for use at all times."
---

Funding began with a Crowdfunder page where New Earswick aimed to raise £15,000. They sold advertising around the ground, match ball sponsorship, training sessions, money off vouchers at local establishments and successfully reached our target which meant that we got Sport England top-up funding.

---
Significant other grants came from The England and Wales Cricket Board, New Earswick Residents Fund, Huntington and New Earswick Ward Council, New Earswick Parish Council and Two Ridings Community Foundation.

David said: "The nets are getting lots of use, the ladies' softball team uses it on a Monday night and has now started batting against hard balls with the bowling machine, we have senior nets on a Thursday and junior nets on a Friday."

In addition to this, we use the nets for warm-ups before U11, U13 and adult matches. We are also scheduled for them to be used for junior representative game trials this month. They have meant that we have been able to train in April and early May which would not have been possible with the weather meaning that the square has been saturated for most of this time.
Everyone at the club is very happy with the facility and how it plays, we have also had some very envious comments from opposition teams who are also very impressed with them."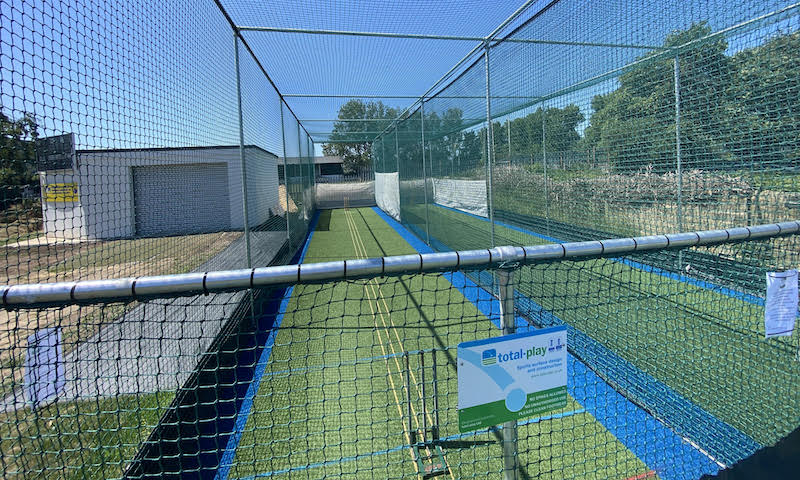 Otley CC
In West Yorkshire, Total Play recently installed a new, 2 Lane 27m Open tp365 ECB-approved net facility at Otley Cricket Club.
Bespoke touches included tp1 Green woven playing surface carpets and one lane with NPC training lines. There was the dark green HD Protection Tunnel Net System with black PVC protection skirting and wrap batting curtains. Lane end gates were also fitted to help control usage.
This integrated as part of the wider redevelopment at the club. The old concrete pad, net facility, score box and groundsman shed were removed and redeveloped to allow space for a new full-length 27m net facility.
Total Play worked closely with the club's onsite development team to deliver this project in some very difficult winter conditions, in time for the 2023 season.
Alex Atkinson is Chair at Otley Cricket Club and shared his thoughts on the evolution of the project. He found one name that came to the fore during research: "We were recommended Total Play by a couple of clubs who have used them, and both told me there was only one company I needed to use!"
---

Alex's point of contact was Anthony Burton throughout from advising how the new nets could be positioned, with space at a premium, to ideas on how to fund the nets. Alex told me: "This was the first time I have been through an installation like this, so it was super useful to have his expertise to lean on which was very professional."

---
Demolishing the old scorebox/groundsman shed started in early 2023 in preparation for the site to be clear to start the groundwork for the nets.
"They kept our project manager up to date and finished on time as promised. This was the case for both the groundwork and the second phase which was the installation of steel and carpets. I couldn't fault their professionalism."
There was also flexibility when it came to pricing: "Due to Covid lag and issues with pricing and materials, there were a couple of times when prices were reviewed, but Total Play gave us options as a committee to help with the payment schedule and also to opt to fix in or wait or pay accordingly when the materials were to be purchased. We chose to fix our prices and this helped a lot, certainly given our overall project was looking in the region of £75,000."
Alex summed up the collaboration by saying: "Overall, we did look at alternative options from other suppliers but none gave us the confidence that we would end up with the end result exactly as promised and detailed in our first meeting with Anthony."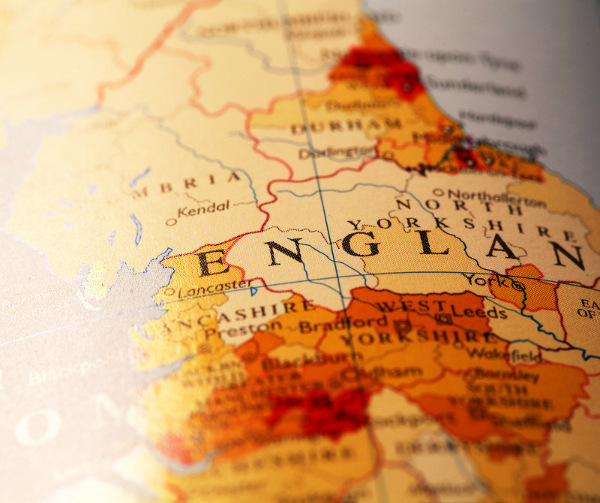 Other Yorkshire installations…

Facilities across the region are getting a boost that will last for decades and bring more players to the clubs involved, as well as engagement with schools and community groups.

Projects don't happen overnight – but they are possible and happening all over Yorkshire each year.
---

It's no coincidence that Total Play are the trusted installer in many instances. In addition, two-lane enclosed 'tp365'facilities have been completed at Knaresborough Cricket Club and Easingwold Cricket Club, while a project at Yapham CC has come to fruition.

---
In East Yorkshire, Hessle Cricket Club can now look forward to a 3 Lane 'tp5tNPC' enclosed outdoor nets site with security fencing.
In the Bradford Premier League, Morley Cricket Club's 4 Lane 'tp365' enclosed facility (also with security fencing) has been finished and looks terrific.
Last but not least are Halifax Cricket League Champions Copley CC whose 3 Lane 'tpB1' enclosed outdoor nets are now completed and will see juniors and seniors at The Arches across this season and beyond.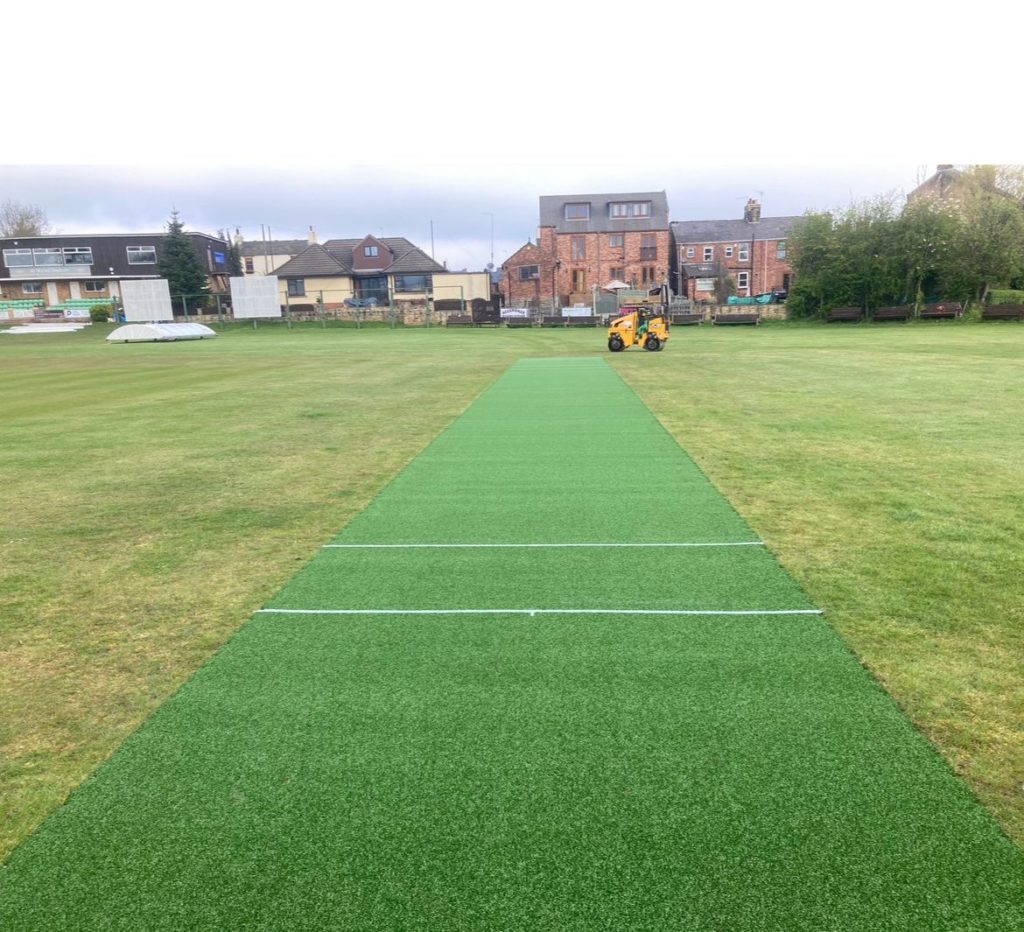 Non-turf match pitches

Total Play can also transform a cricket club or council non-turf pitch with a refurbishment or replacement.

Filey CC, Wombwell Main CC, Sheffield Caribbean CC, Shiregreen CC, Anston CC, Baysgarth School, Elsecar Main CC, Bradford City Council and Leeds City Council have all had non-turf match pitches installed.
They're an excellent addition for clubs to help get games on, alleviating stress on natural grass surfaces. Artificial strips can be used with a batting cage for net practice. From a local authority's perspective, they provide opportunities for increased participation and recreational use.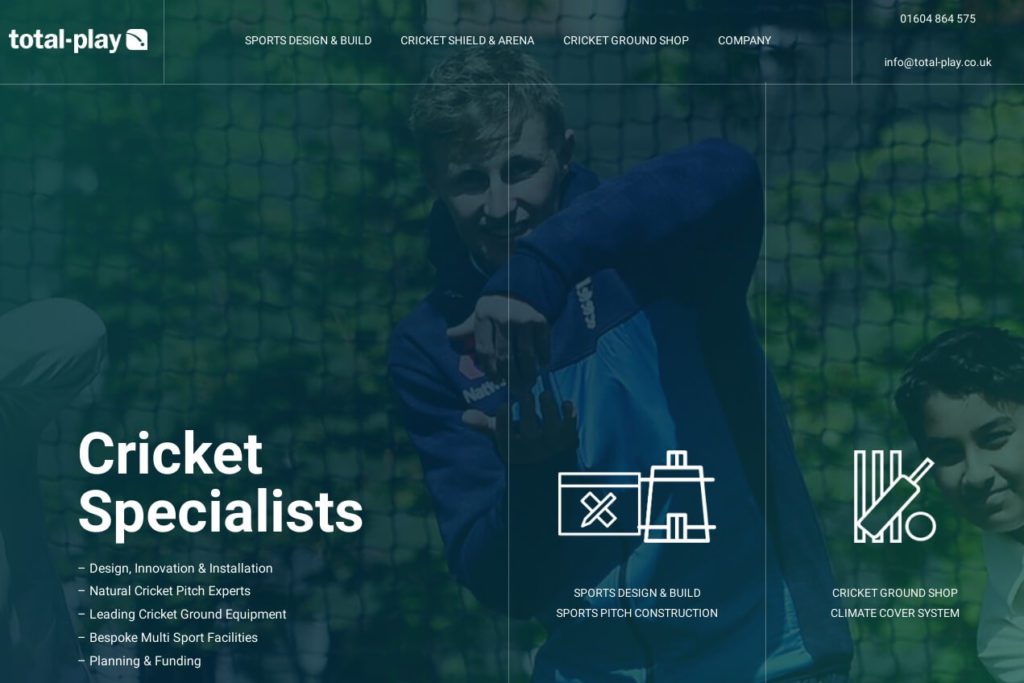 Get in touch with Total Play
Thinking about an upgrade for your cricket club?
Contact Anthony Burton via [email protected] to find out how Total Play can help. The non-turf cricket pitch designers and installers can talk you through the whole process.

They do:

New system design and installation, funding advice, non-turf system maintenance, existing system refurbishment, bespoke options available (netting/fencing), an HD Protection Tunnel 'cocoon' netting option and cricket-based MUGAs.

Ground covers, cricket ground equipment and natural turf solutions are also in their field of expertise.

You can also visit https://total-play.co.uk for all of the answers you'll need.

This is a sponsored article on behalf of Total Play – if the mood takes you, click to read Cricket Yorkshire's policy on sponsored content.
Latest posts by John Fuller
(see all)