The start of my interview with the Yorkshire Cricket Board's Soyeb Kayat (below) begins with a question – just not by me.
"So…is this going to be like This is Your Life then?"

I guess that makes me Michael Aspel if you're of a certain vintage to recall the TV series from 1955-2003.

Do you remember? Guests were caught unawares with a big red book, including key moments from their life, before being interviewed back in the studio.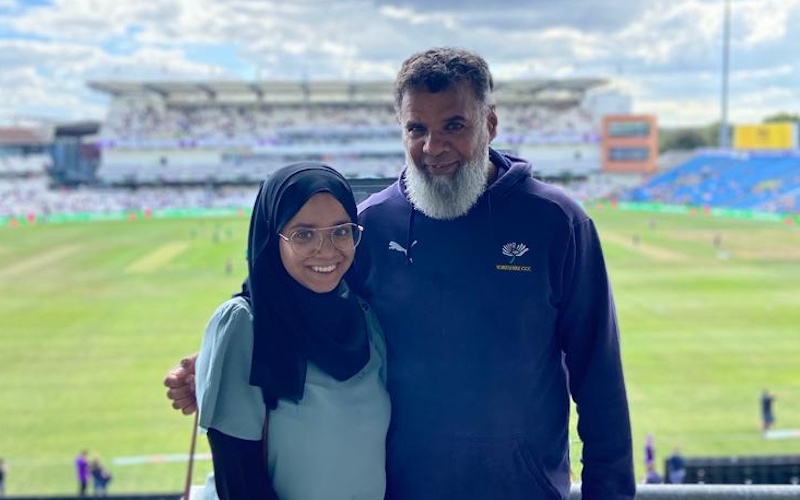 This conversation with the YCB's Core Cities Community Development Officer for Kirklees wasn't a surprise but we will explore Soyeb's remarkable life in cricket, as well as the vital community work he does.

He began as a junior at Hanging Heaton Cricket Club. There was a coach there, perhaps back in the 70s, called Nat Laurence who would drive him to practice and back; it meant the world and ensured a young Soyeb got the opportunities in the game.

It led to spells with Chickenley in what was the Central Yorkshire Cricket League and Mount Cricket Club before he moved to Batley to captain the seconds. It was at Batley where he was mentored by Farid Karolia who Soyeb saw as a role model:
---

"Farid was an inspiration and so important at Batley. He laid the foundations for the success that followed."

---

Karolia helped to found Mount Cricket Club in 1977 and later became Chairman at Batley Cricket Club, transforming its fortunes; instrumental in the success of junior cricket.

Soyeb has a cricket CV – that we'll dive into – with many highlights but the death of Farid in 2014 hit him hard:

"I lost my love of cricket for a while and I must admit that it knocked me back a bit."

Before we share his community work with the YCB and the cricket you might not know about across Kirklees, he became an experienced coach.

With his Level 2 qualification, Soyeb went into schools to ignite young people's passion for cricket. He also headed up a Development Centre in Dewsbury, where talented kids from a South Asian background were identified as prospects for the Yorkshire pathways system.
Then Chance to Shine Street came along…

You might have heard of Chance to Shine, the national charity giving kids a chance to play cricket, regardless of their background or circumstances.

Chance to Shine Street is a fast format with a tapeball (tennis ball wrapped in tape), typically in enclosed spaces, with six players per team and 20 balls per innings.

No equipment needed, wear what you like, come and have a hit.

Cricket is the vehicle to help young people who might not otherwise get a chance to be active, with this full-throttle game offered in areas of deprivation and where there are diverse communities.

It offers kids a way to socialise, communicate and grow in confidence while firing a tapeball down at a million miles an hour or launching it for six.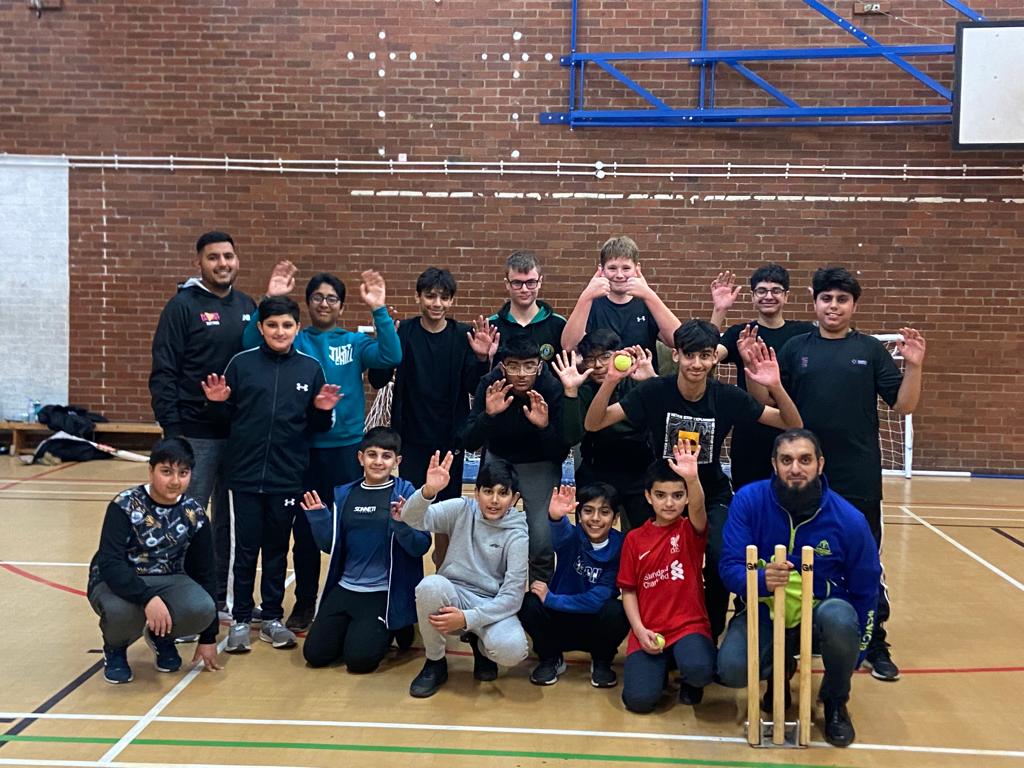 Soyeb became a casual coach for the Chance to Shine Street project in Dewsbury which has now been running for well over a decade. Batley and Kirkless are other areas where it's had success, along with Leeds and Sheffield.
Since 2018, Soyeb has been the Yorkshire Cricket Board's Core Cities Community Development Officer for Kirklees.

Kirklees is the Metropolitan Borough of West Yorkshire that includes the towns of Batley, Birstall, Cleckheaton, Dewsbury, Heckmondwike, Holmfirth, Huddersfield, Mirfield and Slaithwaite.

The ECB's Core Cities programme, delivered in Yorkshire by the Yorkshire Cricket Board and other partners, works with those like Soyeb who can help deliver cricket while supporting communities in the way that they need.

It takes many forms – but tapeball has been a version of cricket that's proved incredibly popular over years with indoor leagues in Huddersfield and Dewsbury.
---

Soyeb told me: "It was a case of seeing what the community wanted and with tapeball, I had people phoning from all over the place wanting to play!"

---

With the ability to just turn up and play, thanks to the admin managed by the Yorkshire Cricket Board and Yorkshire Cricket Foundation, this fast and furious format draws players and spectators alike.

There's been all manner of enterprising competitions since too, like the 2022 Christmas Day indoor cricket tournament at Al-Hikmah Centre in Batley and the launch of the Ramadan Cup.

The latter, held during Ramadan last year and again in 2023, brought communities together to pray, play and eat with tapeball contests involving teams from Bradford, Leeds, Sheffield and Huddersfield/Kirklees.
The YCF Hundred

The Hundred has brought with it innovation at grassroots too and the YCF Hundred has been with embraced each of the four regions having their own competitions before a finals day.

In 2023, ten teams from Kirklees battled it out to represent their region with the Kirklees Junior Hundred taking place at Mount Cricket Club on Tuesday 25 August. The Blasters won out against the Knight Riders, Tigers, Pavilion Boys, Rockstars and Lions.

The YCF Junior Hundred, won by Sheffield, was held at the iconic Bradford Park Avenue, while the adults showpiece is at Scarborough Cricket Club on 17 September.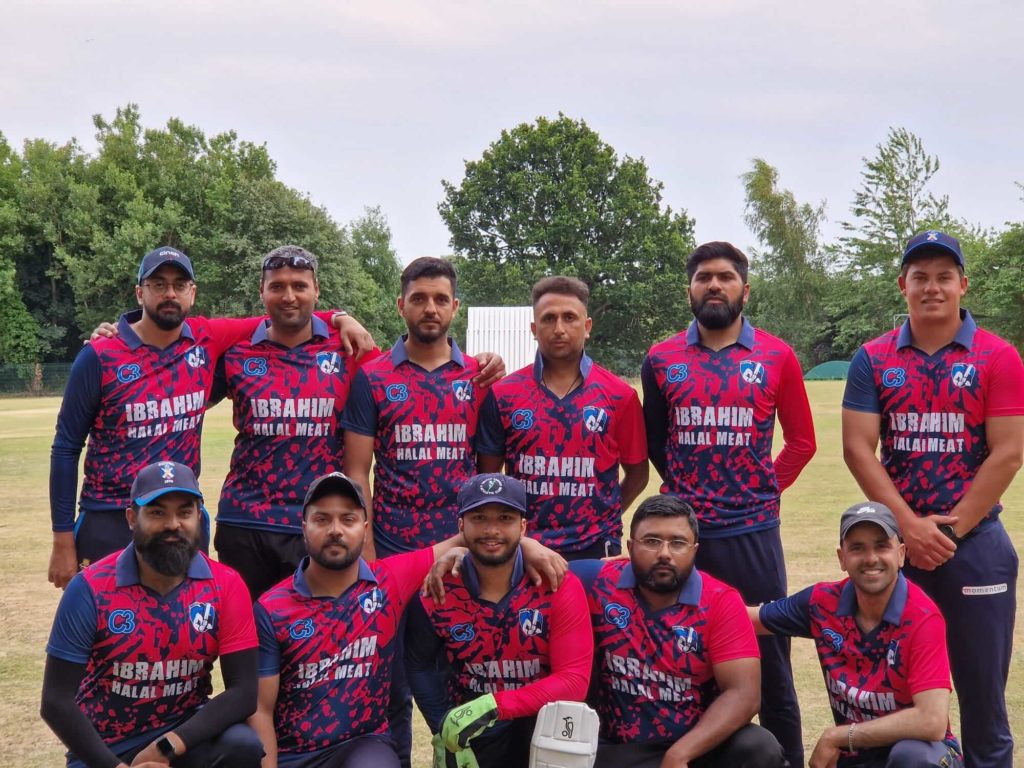 Women and girls cricket

With Soyeb's support (amongst others), he shared news of two cricket clubs, Mount and Birkby Rose Hill, who have progressed their women's and girls sessions and teams this year.

There are many examples like these and Sara Begg shared her perspective back in April of the growth across Huddersfield.

In August, Mount Cricket Club held their first U13 girls festival with Thurstonland Thundercats and Ossett Cricket Club. On the day of my interview with Soyeb, there was a girls-only Dynamos session at Mount with 18 girls involved.
Meanwhile, in the West Yorkshire Womens and Girls Cricket League, there are now separate women's and girls leagues with eight women's teams in Huddersfield North region, including Birkby Rose Hill.
To get the full picture across West Yorkshire, visit the Women & Girls Cricket in West Yorkshire Website but there are new teams, festivals and a surge in interest.
Over the years, Soyeb has also brought over 200 women and girls to Headingley Stadium for a tour and to watch their first game; an incredible atmosphere that inspires so many.

His passion comes across loud and clear as he keeps remembering more games, tournaments and events where those from Kirklees have taken part.

The Chance to Shine Street Girls Finals were held in Birmingham at the start of August with a team from Batley, joining Sheffield and others in Group A.

There's also the vital role of coach education in Kirklees and the importance of opportunities for more South Asian coaches to get qualifications, improve their skills and the knock-on effect that has.
---

A clear route where anyone can take part in cricket on their own terms is important. That might be All Stars or Dynamos or Chance to Shine Street, playing for a club or the tapeball tournaments that pop up across the year.

---
Soyeb is a quiet interviewee who prefers the spotlight to point elsewhere – but he did slip in a mention of being shortlisted for a British Muslim Award in the Community Pioneers of the Year category this year, in relation to the Yorkshire Ramadan Cup.

"I was born and bred in Batley. Everybody knows me. It's about giving back, working in the community and it's a brilliant job."

He credits a supportive wife and chuckles at a recent chance meeting in Tesco that made him feel his age but also that cricket can strike a chord too.

"The kids I coached in 2000 now have kids of their own and I was approached in the supermarket by someone who remembered me from an Isle of Man tournament years ago!"

Thanks to Soyeb for that in-depth look at the picture in Kirklees and for more on all the Yorkshire Cricket Board does, visit yorkshirecb.com.
This is a sponsored article for the YCB – if the mood takes you, click to read Cricket Yorkshire's policy on sponsored content.

Latest posts by John Fuller
(see all)