2023 is going to be a huge summer of cricket for women and girls in the Huddersfield area, shares Sara Begg, as she charts its growth and updates us on developments and opportunities.
The 'Huddersfield' group of the West Yorkshire Women and Girls Cricket League's softball cricket competition has grown a remarkable fourfold, from 4 teams in 2022 to 16 this summer. Beyond that, there are six clubs competing in a women's hardball cricket competition, and 7 in girls' leagues at Under 13 and Under 15.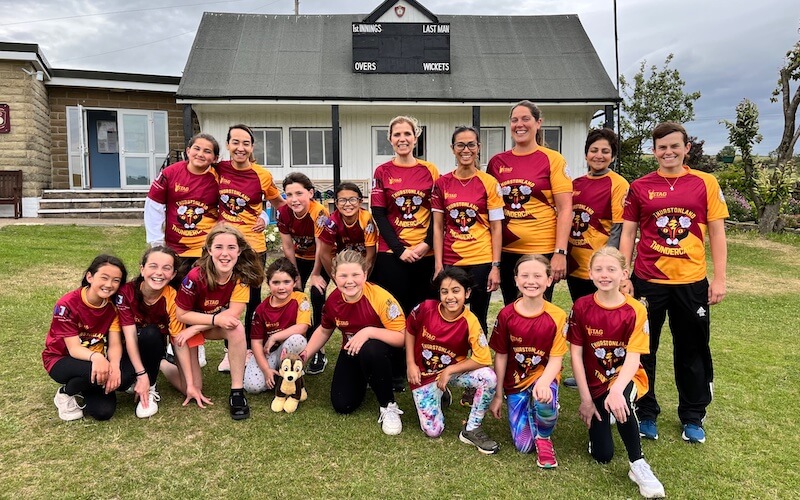 What is the cause of this growth?
There have been women's teams in the Huddersfield area before now, but not this level of rapid uptake by so many clubs from across the area.
The conversations about the visibility of women's cricket often dominate here – think of The Hundred, Women's World Cups – and I'm certain that these play a big part in getting girls truly "hooked" on the game (the range of Northern Superchargers stash that I spot out and about in clubs is really quite impressive) but from what I have seen, the answer is much closer to home, and rooted in the bonds of community.
At a regional level, having the structure of a defined league to enter (the West Yorkshire Women and Girls Cricket League) with the promise to eliminate the excessive travel time that has dogged women's cricket for as long as I have played has been vital.
---

A maximum travel time of 30 minutes compared to the 1-2 hours of travel that were required for pan-Yorkshire competitions is a fantastic start. 

---
But the real magic happens at a local level.
In Huddersfield, we try to focus on a spirit of camaraderie and encouragement of new clubs and teams. It started mid-COVID in 2020, with two girls' festivals of cricket, one at Thurstonland CC and one at Shepley CC. We emailed and texted around and gathered some more girls together in 1s and 2s from different clubs and played some windball cricket games.
In 2021 it was the women's turn.
The ECB's Women's Softball Cricket offer has been in action for several years now, and festivals had been organised pre-COVID, but this felt like a fresh start with Thurstonland and then Lascelles Hall hosting busy festivals that drew new women into the game.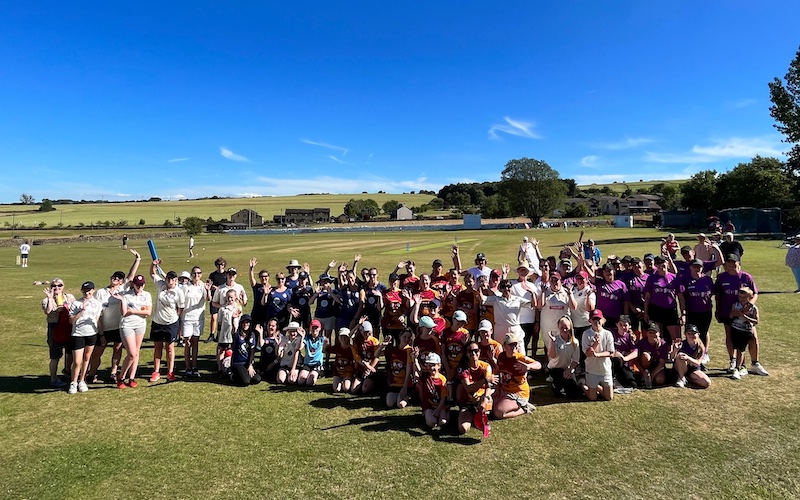 By 2022, when the West Yorkshire Women and Girls Cricket League was founded, we had a small community of cricket clubs with organisers who knew each other and were talking together on a regular basis through a Huddersfield Women and Girls WhatsApp group.
It was therefore a relatively simple job to reach out to each other and discuss entry to the league, with the hope that this would provide us structure while allowing us to continue to play each other locally.
In the same summer, we organised a far more extensive series of girl's softball cricket festivals, with six events and seven clubs taking part.
Like the women's softball cricket league, this has proven a perfect springboard to more formal competition. This summer, all seven clubs are now entered into a formal U13 girls league. We'll repeat the softball cricket festivals again with the hope of catching even more clubs in.
What a brilliant evening!

🌦 (almost) no rain
🏆 1 festival
👭 35 girls
💪 9 games
🏏 4 clubs @DenbyCC1888 @ThongsbridgeCC @ShepleyCricket @ThurstonlandCC

Can't wait to do it again!@wywomengirls @ThisGirlCanUK #WeGotGame pic.twitter.com/fKEBXFiCrz

— Sara Begg (@SaraRBegg) May 9, 2022
And how will we reach these clubs?
For me, this is where the best regional or county-wide programmes cannot match up with local endeavour. We will find these clubs the way we found each other in the first place, by 'noticing'.
Noticing when a club is fielding two girls in their Under 9s team. Noticing when a club has nominated three girls into the new girls Taverners programme.
Noticing when there is a small group of girls knocking about in the nets of a 2nd XI game, or a junior team's manager is a woman, or a hundred other signs that there may be a spark of potential to be kindled through a simple conversation and invitation to join in with our happy community.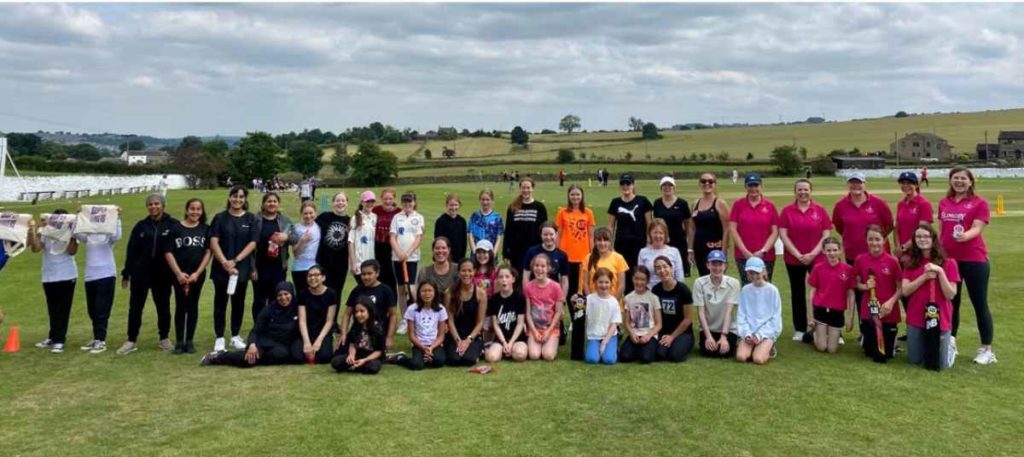 So, what are my top tips for growing women's and girls' cricket?
These tips apply to every club – no matter where you are in your cricketing journey.
Be collaborative – you need teams to play against, so trying to make women's and girls' cricket your personal fiefdom is a hiding to nothing. Reach out, encourage, and support others to make the same journey, and grow together.
Play the game – what gets people hooked on cricket? Playing games of cricket. Say YES to opportunities like entering formal leagues (while encouraging your neighbours to do the same), say YES to festivals and friendlies. It doesn't have to be complicated, especially to start with: simple rules, Kwik Cricket equipment, and some cake afterwards!
Communicate – find a way to communicate with each other as a group on a local basis so you can organise, share ideas, challenges, questions, and solutions.
Notice – keep your eyes open for other clubs who might be interested and start a simple conversation – ask them: do you want to try to organise a friendly? 6-a-side? Softball? Pairs? Make it easy for them to say YES too!
In the spirit of communication – if you're a club in the Huddersfield area who is interested in giving some women or girls cricket a go, drop me a WhatsApp message on +44 7545 672 077 or email me at [email protected]. 
If you are elsewhere in West Yorkshire, message Katie Stewart [email protected] or visit the West Yorkshire Women and Girls Cricket website: https://www.womenandgirlscricketwy.co.uk.
Latest posts by Cricket Yorkshire
(see all)