It was a relentlessly hot day at Bradford Park Avenue cricket ground for Interlink versus Cookridge in the Dales Council Cricket League.
For this content collaboration with SIS Pitches, I returned to the city of Bradford to learn how hybrid pitches are helping this famous cricket site.
***
Once a neglected former county ground, Park Avenue has re-invented itself as a thriving community asset, across the road from the striking Al-Jamia Suffa-Tul-Islam mosque.
The square and outfield is bearing the signs of an unusually dry summer with the mercury climbing to nearly 39°C in West Yorkshire at one point.

I take a walk out before the game to examine the pitch for today (not a hybrid) and compare it to the SIS Pitches hybrid further along the square.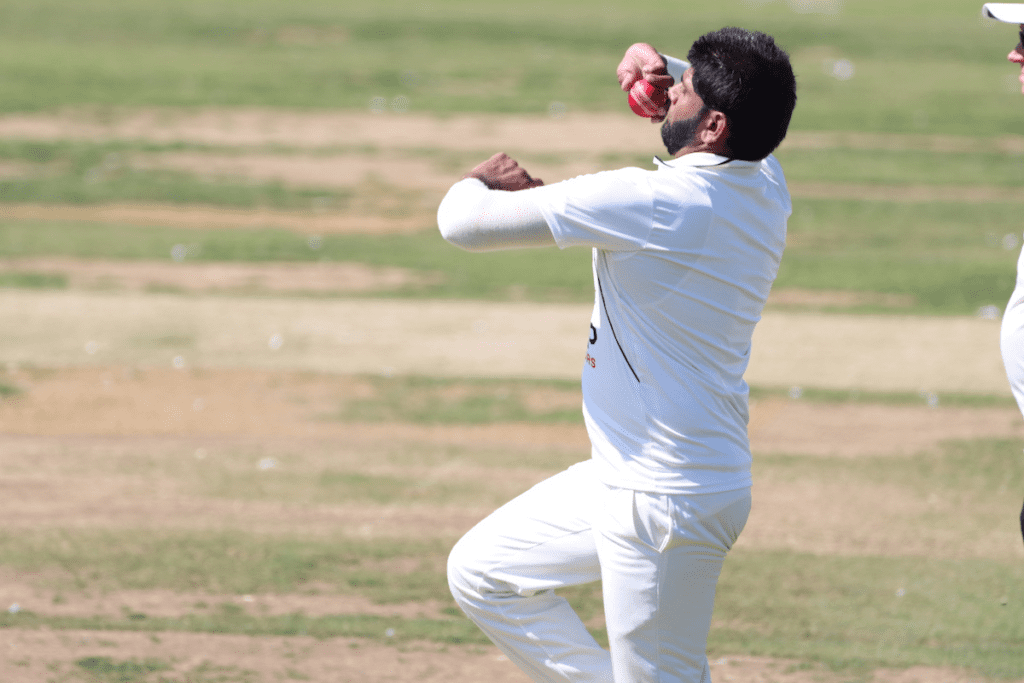 Both look well worn which is unsurprising, given the huge volume of cricket played here. From Dales Council to Quaid e Azam and Park Avenue Ladies to schools tournaments and Bradford's own cricket festival.

And those are just matches, not training – and not to mention the professionals who also come to Bradford to hone their skills.

Northern Superchargers and the Northern Diamonds squads have used Bradford Park Avenue in the past, while Yorkshire County Cricket Club's first team played there before their 2022 County Championship campaign.

So, would a hybrid cricket pitch win your club plum representative games? It wouldn't be your main reason for installing one but it certainly can't hurt your chances. An investment in facilities after all that will last for many years.

Whether it's professionals or grassroots, the expectation is of a superior surface that both sides can rely on.

Hybrids give you that – allied with a consistent bounce.

There's also a healthy dose of practicality too.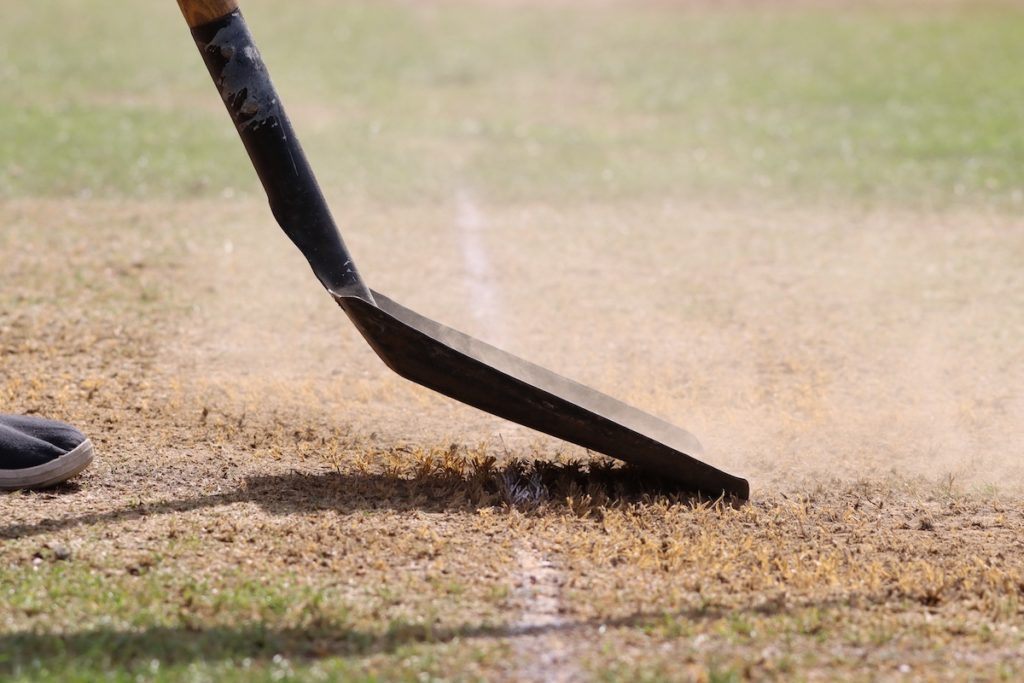 (Image above is of Sowerby Bridge Cricket Club to show you what the yarn looks like on a pitch).

A key advantage of a hybrid cricket pitch is the fact it can withstand more wear and tear. All those bowlers thundering in and batters turning sharply for a second run or diving to make their ground.

That comes from the fact that 5% of the hybrid grass is polyethylene yarn, punched into the ground with a neat, laser-guided machine from SIS Pitches.
---

It's this fusion that gives a hybrid its strength and allows for many more cricket matches to be possible. That equates to increased participation but it also takes the strain off the 100% grass surfaces across the square.

---


Those can 'rest' and not be pressed back into action so soon because the hybrid takes up the strain.

Your cricket club might not host quite as many games and practice as Park Avenue (few if any do in Yorkshire) but I imagine they still rack up all the same.
Extreme weather can be hard to respond to.
Foot holes tear up less in damp conditions (as with Sowerby Bridge Cricket Club) but in dry spells such as we've had across 2022, the issue with fully grass wickets is that any damage is then hard-baked by the sun and you get those unmistakable craters.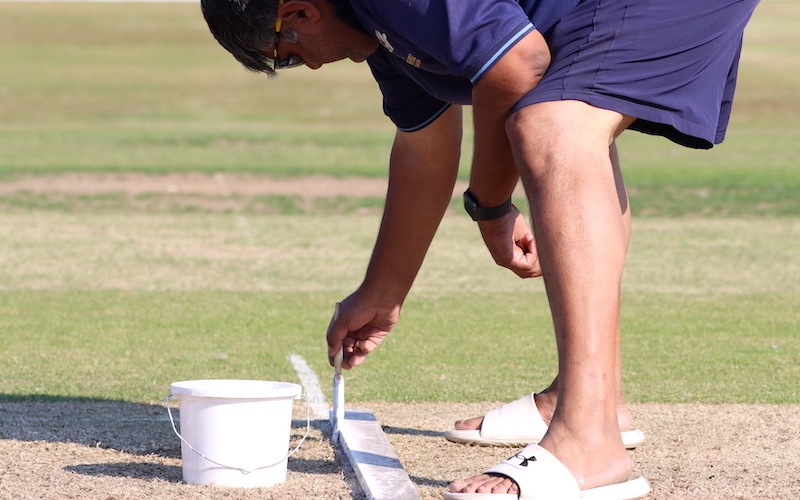 Chatting to Nasa Hussain, Park Avenue's Head Groundsman, the hybrid cricket pitches have been a revelation.

'Our hybrid cricket pitches have been an upgrade for us at Bradford Park Avenue. They give a reliable bounce and help us with the amount of cricket played here.'

He also sees the benefit when it comes to managing pitches: 'With a hybrid in the centre of the square, it means more first-team cricket using the full area; especially useful on smaller grounds.'
It was interesting to note the ICC allowing hybrid cricket pitches to be used in all men's and women's international one-day and Twenty20 matches in future.

Approval for the positive feedback that hybrids are having.

Yet, it's in recreational cricket with time-strapped volunteers where hybrids may yet make the most impact.

Get in touch with SIS Pitches
SIS cricket pitches are trusted in professional and recreational cricket. Get some advice and see if it's a fit for your club.
If you're a cricket club interested in hybrid cricket pitches and want to know more, just book a free consultation with SIS.
Thomas Alcock is the person to talk through your club's pitch requirements and how to get the best from what you need.
His email is [email protected] or 07398 111423.
To follow SIS Pitches on Twitter, they're @SISPItches or you can 'Like' the SIS Pitches Facebook page for news as it happens.
**This is a sponsored article for SIS Pitches – if the mood takes you, click to read Cricket Yorkshire's policy on sponsored content**
Latest posts by John Fuller
(see all)