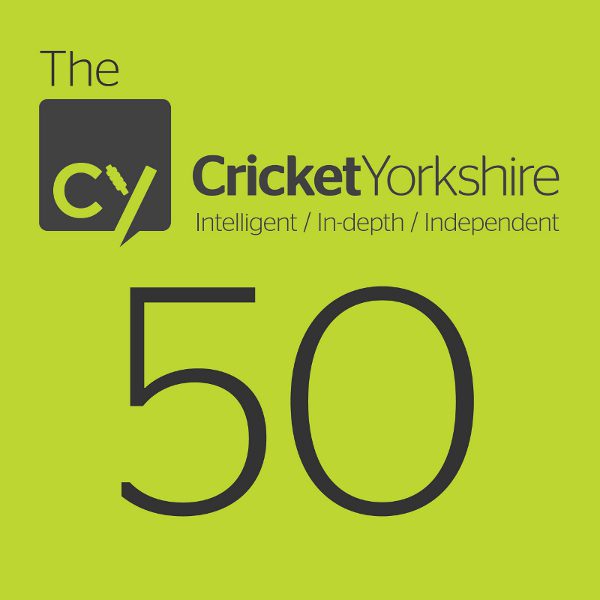 The Cricket Yorkshire 50 is my annual shortlist of superstars selected from the recreational game in the county.
The CY50 is in its fourth year and remains one of the most-read articles of any year for the website.
This is for you – the players, coaches, administrators and officials out there who help to make grassroots cricket in Yorkshire very special indeed.
It's obviously not definitive; more of a snapshot of some who've had a good year in Yorkshire cricket. I hope you'll all read, share and comment on those who feature.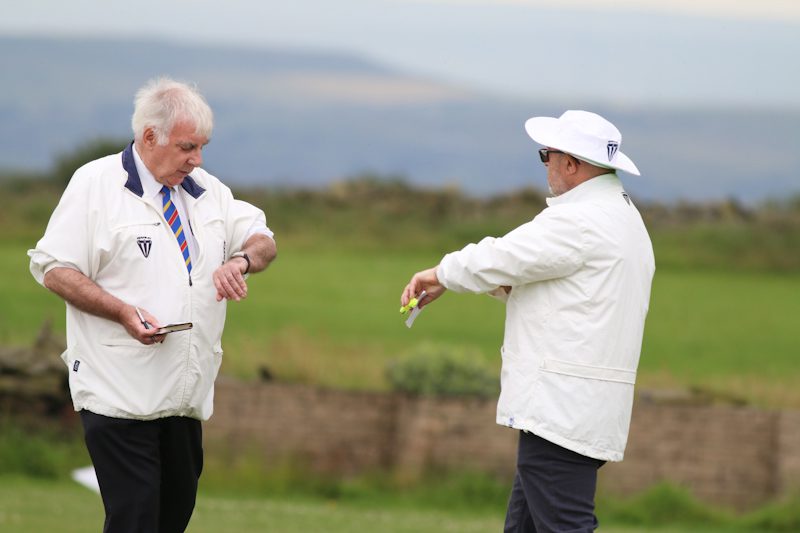 NEW FOR 2019
Past rankings created intrigue but they were always there out of mischief more than anything else.
Who am I to say whether a tailender's 11 not out off 131 balls in the Nidderdale Cricket League is any better or worse than the efforts of a scorer, tea lady or umpire?
My fear was that a list without an order lost its power and interest. Time will tell but the rankings have gone.
Everyone deserves an equal nod of recognition and there are many who will have to wait another year…
So, lean back with a pint, mug of tea or a chocolate digestive and enjoy the CY50….please share it far and wide afterwards!
Imran Khan – Houghton Main's strike bowler helped propel them to the National Village Cup Final and had a remarkable year with 77 wickets & 726 runs in the South Yorkshire Cricket League.
Shaun Conway – A talented freelance photographer based in North Yorkshire who has tracked the exploits of Sheriff Hutton Bridge's march to the Yorkshire Premier League North title.
Keith Hudson – A Halifax Cricket League groundsman whose home patch at Bridgeholm is an incredible labour of love, despite it flooding each year.
Andrew Gallon – Writer, photographer and avid supporter of Yorkshire club cricket, Andrew's one of the many friendly, knowledgable faces that light up the game.
Leah Dobson – The Sherburn teenager has 604 runs (including 161*) for Yorkshire U17s and has featured for Yorkshire Women's 1st in the County Championship.
Simon Lambert – Undercliffe's opening batsman has topped the Bradford Premier League's averages with 708 runs.
Chris Goodair – With a belting season for Hanging Heaton, his 58 wickets at an average of 9.33 means he's top of the bowling averages in the Bradford Premier League.
Sam Drury – Surely the toast of Scarborough after striking 5 hundreds and 945 runs to lead the batting averages in Yorkshire Premier League North.
Alan Carter – The Bradford League umpire celebrated his 50th season officiating; an outstanding effort worthy of a mention.
Haris Hussain – Wath's wicketkeeper-batsman has faced his biggest battle off the field and the global search for a bone marrow transplant was successful.
Josh Hutchinson – Thornton's batsman struck 314 not out off 129 balls in the Halifax Cricket League, two runs shy of the record. He has hit a whopping 1,647 runs this season.

Alan Vollans – Alan was awarded the British Empire Medal for services to cricket and the community in the South Yorkshire & Nottinghamshire regions. That honour includes helping at Anston Cricket Club for 40 years
Alec Drury – The Driffield batsman scored a mighty 1,204 runs across formats in 2019 in both York & District Senior Cricket League's Premier Division and cup competitions.

John Heath – A tally of 1,020 runs makes the North Leeds batsman the highest run-scorer in the Aire-Wharfe Cricket League this year.
Adrianna Darlow – Powerful with the bat for Sessay Emeralds in helping the side to win both the Premier Division of the Yorkshire Women & Girls Cricket League (314 runs) and the Northern Festival of the Kia Summer Smash.
Noah Kelly – His 1,031 runs is a landmark season in junior Yorkshire cricket with stand-out performances for both county U13 & U14 teams.
Muhammed Zahid – The wily veteran spinner had a bumper crop of 86 wickets for Guisborough of the North Yorkshire & South Durham Cricket League.
Scott Jones – His efforts with the bat for Penistone Cricket & Sports Club in Division Four of the South Yorkshire Cricket League reads 979 runs including 203 not out.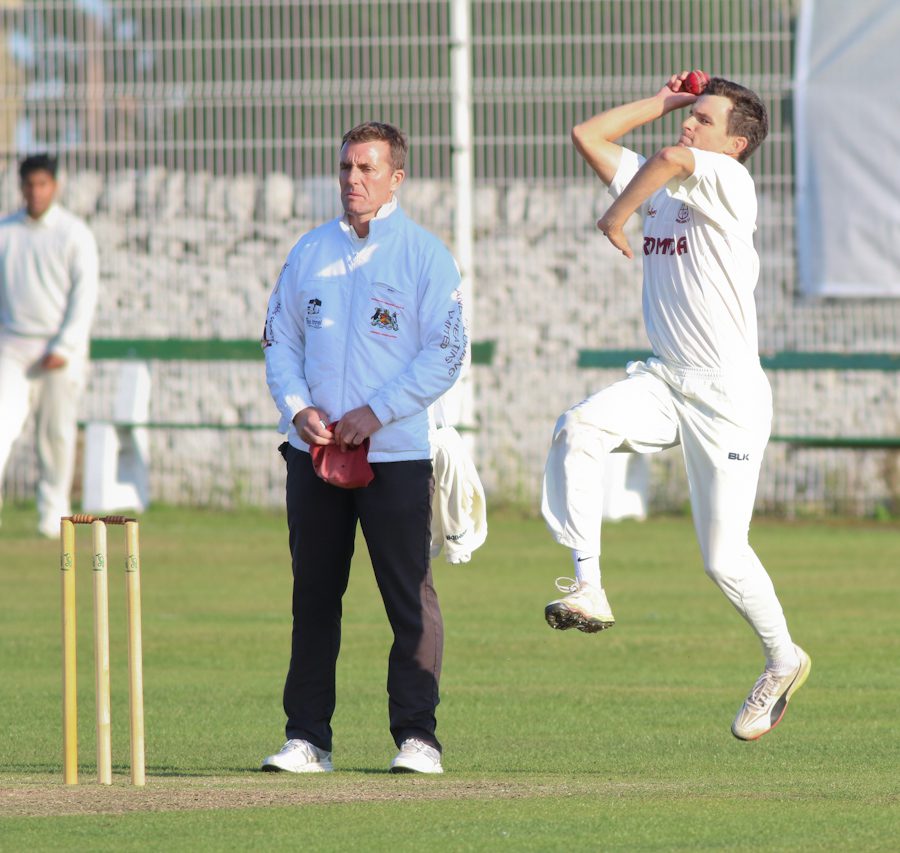 Brad Schmulian – He scored over a thousand runs for Woodlands in the Bradford Premier League and chipped in with 42 wickets.
Ali Mansoor – Ali's 74 wickets in all comps for Whiston Parish Church of the South Yorkshire Cricket League gets the nod for the CY50.
Robert Pinder – He racked up 1,324 runs for Staxton, averaging 94 with 6 centuries in the Premier Division of the Scarborough Beckett Cricket League.
Dean Wilcox – A potent bowler for Yorkshire VI Cricket Club who was crowned BCEW Total Bowler of the Year for 2019.
Barbara Cox – Representing all the tea ladies at Airedale Cricket Club for delivering one of the culinary events of the year. Doing the Craven League proud!
Ed Barnes – A tally of 604 runs and 29 wickets was integral for Sheriff Hutton Bridge, who won Yorkshire Premier League North and went on to be crowned Yorkshire's Champion club, with Barnes turning in a man-of-the-match performance in the final at Headingley.
Bilal Afzal – Bilal hit 784 runs in the Allama Iqbal Sunday Cricket League for Abbeydale who pipped Al Mahdi to the Division A title.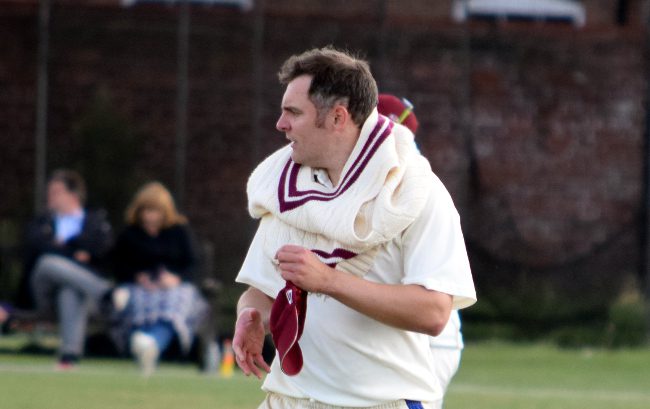 Duncan Heath – Heath's 796 league runs and 49 wickets helped Doncaster Town comfortably win Yorkshire South Premier League for the first time.
Steve Phillips – Horsforth Hall Park's 2nd XI topped the averages for wicketkeeper prowess in the Aire-Wharfe Cricket League with 37 dismissals.
Katie Thompson – The talented leg-spinner mustered 48 wickets at an average of 8.77 for Bilton Cricket Club & Yorkshire Women's 1st XI.
Jack Newton – Comfortably the leading run-scorer of the Yorkshire & Derbyshire Cricket League, Newton's law meant 839 runs for Stocksbridge.
Ashen Silva – You can't really argue with 58 wickets and 969 runs for Settle who won the Ribblesdale Cricket League.
Clive Layfield – While Richmondshire 1st XI were edging to the NYSD Premier League title, Layfield was quietly amassing more runs (1,358) than any batsman in the entire league.
Dave Willey – A fine effort to ever so nearly top both bowling and batting averages (30 wickets and 489 runs) in the Langbaugh Cricket League, as East Harsley claimed Division 1.
Nasir Jamal – A notable landmark for the Shepley bowler with 44 wickets to bag the bowling award for the third season running in the Drakes Huddersfield Premiership.
Alicia Smith – Winner of YCB's OSCA for Young Volunteer of the Year (14-18), Alicia is an example of all those volunteers doing so much for their clubs. From scoring at Illingworth St Mary's to coaching All Stars, ground maintenance to officiating.
Bella Copley – Averaging 74 from 6 matches with 299 runs for Farsley, Copley has excelled in Division 1 of the Yorkshire Women and Girls Cricket League.
Rachel Slater – A bowler to watch whose 18 wickets for Yorkshire U17s included 6-7 against U17 A Division – Group 1 winners Staffordshire.
Muhammed Hasan Shakoor – A teen leggie who notched up 42 wickets for Bradford & Bingley 2s to help win promotion and caught the eye for the 1st XI in T20s.
Dan Orchard – A season to remember in the Nidderdale Cricket League for the Thirsk CC batsman with 981 runs as the league's top run-scorer, including 210 not out.
Mahmadsoyeb Gheewala – The lead run-scorer in Division 1 of the Wetherby Cricket League with 591 runs for Kippax Welfare.
Matthew Price – Helped Richmondshire lift the U19 T20 title at Durham's Riverside ground and scored 1,181 runs from 53 matches in a busy summer.
Mike Amos – The Northern Echo columnist continues to shine a light on lesser known cricket leagues, providing vital coverage of the grassroots game.
Mohammed Memi – Contender for best batting average of the season (262), with a double hundred and triple hundred for Interlink of the Dales Council Cricket League.
Stuart Butler – Captained the Yorkshire Terriers' county disability side to the Super 9's National Finals, impressing with his leadership.
Allan Birkett – Part of a group of dedicated volunteers who maintain the gem of the ground that is Haworth West End (no longer itself a club but hired out by others).
Martin Wilson – Award-winning coach of the Yorkshire Visually Impaired team who got to semi-finals of the David Townley Memorial Twenty20 Cup and won the 2019 BCEW Spirit Of Cricket Award.
Liam Hopton – A tally of 692 runs for Glasshoughton means Liam topped the batting averages in the Pontefract & District Cricket League.
Rachel Hildreth – Leading run-scorer in the Nidderdale Ladies Cricket League with 332 runs and averaging 166.
Adam Rollin – Another Yorkshire cricketer to hit the 1,000-run landmark (1,063 for South Kirkby), with a fine season in the Pontefract & District Cricket League.
Tom Collins – The Carlton Towers batsman heads the Snaith & District Evening Cricket League with 443 runs over the summer.
Steve Jackson – Dunnington's captain scored the most runs (911) in the HPH York Vale Cricket League and his side were Scothern Construction Cup winners.
So there you are. Fifty of the best and congratulations to everyone who is featured…now over to you to discuss, dissect and debate!
If you want reminding of who won in 2018 then look no further.
Before you go…
THE SEASON'S NEVER OVER! SUBSCRIBE TO THE CRICKET YORKSHIRE NEWSLETTER!
You'll receive exclusive updates, offers and articles, usually every fortnight.
(You can unsubscribe at any time).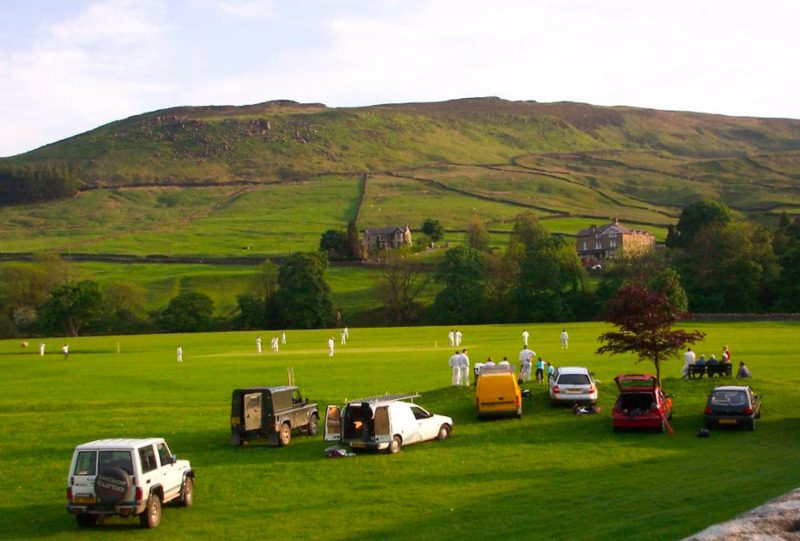 PLEASE SHARE THIS ARTICLE & HAVE YOUR SAY!
If you share this article on Twitter and Facebook using the buttons below, you can help sky-rocket the number of people who see and learn about all those mentioned and what they've been achieving.
To discuss the #CY50, why not drop a comment below to Cricket Yorkshire, Follow @cricketyorks via Twitter & Like CY on Facebook too: Cricket Yorkshire on Facebook.
Thanks for visiting the website and the outdoor, domestic cricket might be over in Yorkshire, look out for weekly articles here right the way through the rest of 2019.
Latest posts by John Fuller
(see all)