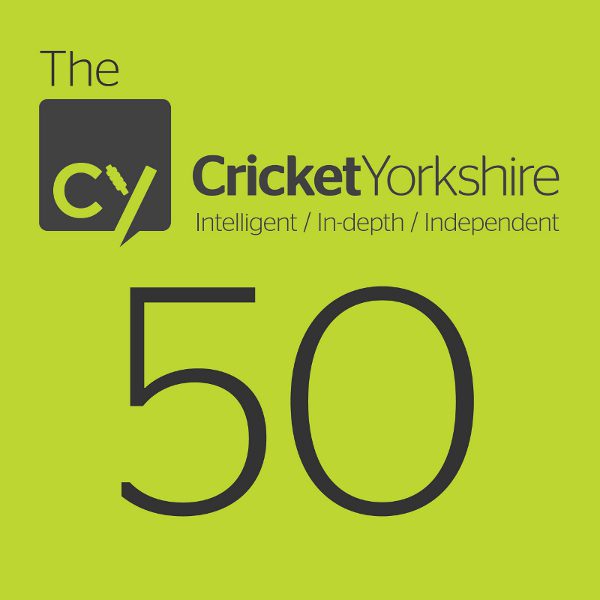 The Cricket Yorkshire 50 is my annual shortlist of superstars picked from the recreational game in the county.
The CY50 is in its third year and always one of the most popular and fiercely debated articles of the year for the website.
Ok, so there are no glittering trophies, red carpet catwalks or paparazzi but this is a nod to some of you players, coaches, administrators and officials out there who help to make grassroots cricket in Yorkshire what it is today.
YORKSHIRE SUCCESSES

The focus is on adult cricket for the Cricket Yorkshire 50 but massive growth of All Stars cricket in Yorkshire, the launch of the Super 1s disability programme and heroic feats across the junior Yorkshire teams including county titles for Under 15s boys and girls are just a flavour.
Yorkshire cricket has much to be proud about in 2018. At club level, Folkton & Flixton won the National Village Cup at Lord's, Hanging Heaton were crowned National Club T20 Champions and Richmondshire reached the final (at time of writing) of the National Club Championship.
Elsewhere, the ECB City Cup is a talent pathway scheme for 16-21 year olds and it was an all-Yorkshire final with Bradford getting the better of Sheffield by 21 runs in Leicester.
Yorkshire Over 50s retained their County Championship title and have now not lost since August 2016. 
The Yorkshire Visually Impaired Cricket Club (Yorkshire VICC) reached the final (due to be played on Sunday) of the national T20 title and the Yorkshire U15s boys and girls both claimed county crowns, as did Yorkshire U17s (boys). The list could go on…
NEW FOR 2018

It's the nature of plucking out 50 names that the thousands of others out there don't appear – but that's no reflection on them.
Yorkshire is pulsing with cricket all year round and what the Cricket Yorkshire 50 aims to do is to flag up some achievements and names that you may not have heard about before from across the spectrum.
A new rule for 2018 is that the Cricket Yorkshire 50 will ONLY feature those involved in the recreational game. So, no England international or county cricketers.
But…if they were allowed then Yorkshire County Cricket Club trio Ben Coad, Jonny Tattersall and Ben Kohler-Cadmore would feature as well as Tim Steere, commentator for BBC Radio Leeds who has impressed.
Ok…get ready for men and women of all ages doing incredible things in Yorkshire cricket.
So, sit back, have a read and if you enjoy the CY50, please share it far and wide!
50. Roger Pugh – The Chairman of the ECB Yorkshire South Premier League amassed an extraordinary weekly results/stats bulletin an international media company would be proud of.
49. John Heald – Talented photographer who covers league cricket in his native Aire-Wharfe Cricket League as well as Yorkshire County Cricket Club.
48. Kyran Clarke – Social media remains a key part of any club's drive for more players, supporters and volunteers. Kyran's impressive efforts for Upper Wharfedale CC have included graphics, photos and video clips.
47. Reg Nelson – Reg is well known in Bradford League circles and his detailed journalism for the League website over the year has caught the eye.
46. Lisa Pearson – Representing Todmorden Cricket Club's Red Brick Tea Room, the team are popular for the quality of the teas and warm welcome – with good reason.
45. John Winn – Writer of the The Cricket History of Calderdale and Kirklees blog that nowadays covers Yorkshire club cricket extensively and history and memorabilia of Yorkshire County Cricket Club.
44. James Wharton – The Yorkshire U17s batsman racked up 785 runs in just nine matches for his county.
43. Garry Dawber – Garry has the enviable title of being the lead wicket-taker in the whole of the South Yorkshire Cricket League with 63 to his name for Thorncliffe.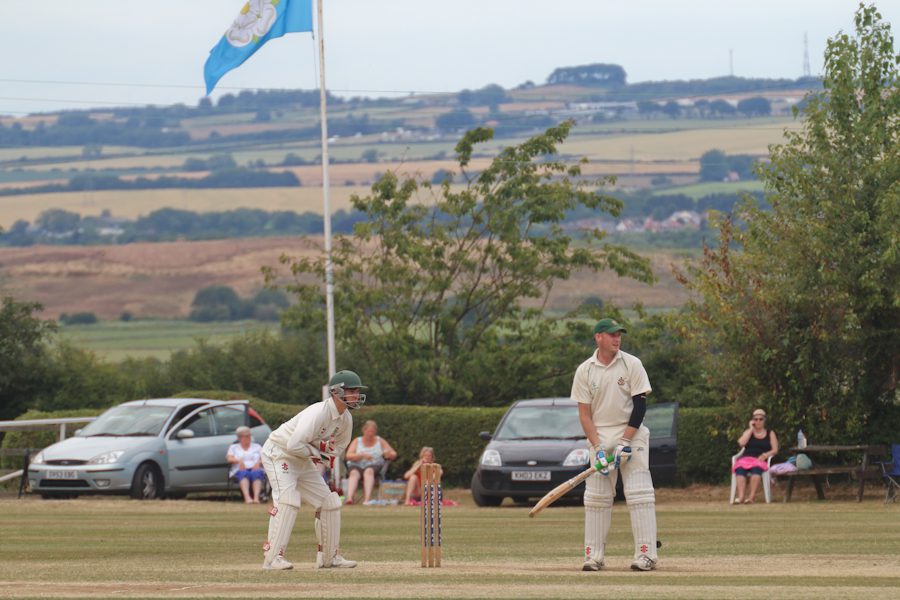 42. Leigh Franks – The Folkton & Flixton batsman (pic of ground above) scorched to 223 not out off 94 balls to record the highest individual knock of the Scarborough Beckett Cricket League.
41. Jeremy Lonsdale – A cricket author whose books on Yorkshire cricket are impressively researched and worth a look.
40. James Stockton – James tops the Wetherby Cricket League averages for Division 1, courtesy of his 678 runs at 135 for Garforth Parish Church.
39. Ray Spencer – Experienced photographer who is the Bradford League's snapper as well as capturing the action at Yorkshire's home games.
38. Hannah Buck – Lead run-scorer in Division 1 of the Yorkshire Women's Regional League scoring 158* against Bradford Ladies.
37. Rob Richtering – League administrator Rob was instrumental in bringing about the Premier League pyramid system in Yorkshire and positive changes from regionalisation to player loans.
36. James Riley – Birstwith won Division 1 of the Nidderdale & District Amateur Cricket League and Riley's 1,384 runs with a top score of 225 were integral to that success.
35. Hamza Iqbal – Captain of Bradford's ECB City Cup squad who defeated Sheffield in the final at Leicester to win the competition for the first time.
34. Richard Wadsworth – Fifty wickets is a worthy landmark for any bowler and Wadsworth mustered 56 for Hollinsend Methodists as they won back-to-back Division One titles in the Yorkshire & Derbyshire Cricket League.
33. Finlay Bean – York's promising young batsman hit 326 runs for the club as well as 550 runs for Yorkshire Under 17s.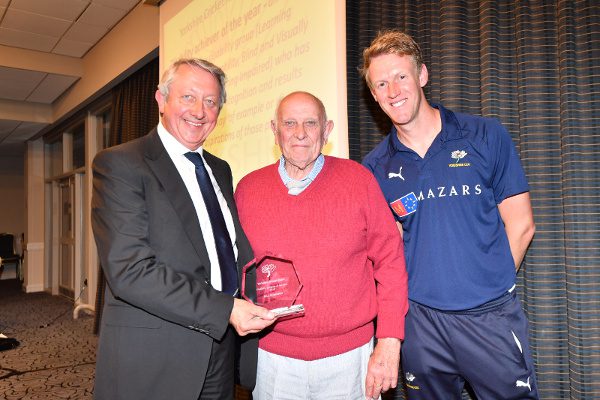 32. Bill Robinson – Still representing the Yorkshire Terriers into his eighties after two decades with the county team for learning and physical disability players, Bill (above) deservedly won a YCB OSCA in August.
31. Asanga Weerasinghe – His 1,047 runs for Collingham & Linton 2nd XI meant Weerasinghe was the only batsman to hit a thousand runs in the Aire-Wharfe League.
30. Christian Silkstone – Silkstone of Triangle Cricket Club in the Halifax Cricket League Premier Division scored an extraordinary 316 in just 116 balls and finished with 1,401 league runs.
29. Richard Gould – At 42 years young, Gould has over 15,000 league runs in the Bradford League and helped Keighley claim the Bradford Premier League Championship Two title.
28. John Lumley – There are countless tales of volunteering generosity in cricket but John's efforts are impressive, turning round Great Habton Cricket Club's fortunes so they now have five teams across four leagues and are set to launch a Saturday 2nd team for the first time since the 1930s in 2019.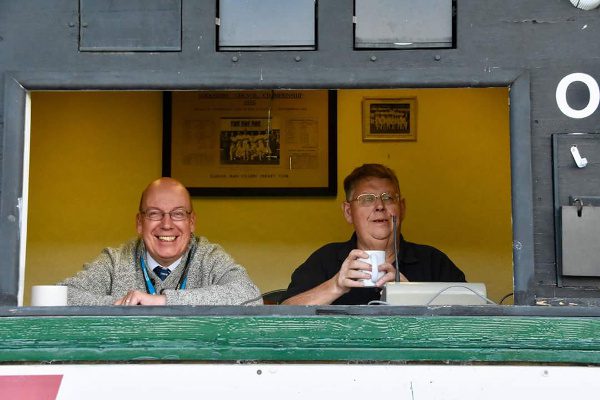 27. Steve Ward – As well as an experienced scorer now at Sheffield Collegiate, Steve (above right) is Regional Scorers Officer (North) for the ECB ACO (Association of Cricket Officials) and teaches cricket scorers across the region.
26. Richard Symmonds – At the end of June, Richard scored 343 not out for Burnt Yates 2s in a 40-over Nidderdale & District Amateur Cricket League match. Enough said, really.
25. Kevin Bradley – Kevin's 2018 batting record reads 1,411 runs at an average of 56 helping Yorkshire Over 50s defend their County Championship title and both Clifton Alliance league and cup sides.
24. Nathan Jameson – Nathan has three centuries this season for Yorkshire Visually Impaired Cricket Club and his 148 against the T20 favourites London Metro played a big part in Yorkshire getting to finals day
23. Ben Raven-Hill – Thongsbridge batsman Ben Raven-Hill notched 952 runs at an average of 50 for Huddersfield Cricket League side Thongsbridge.
22. Michael Simpson – Michael's record-breaking knock of 237 not out off 62 balls for Sheffield Collegiate in the Sheffield Alliance Midweek Cricket League will take some beating.
21. Gurman Randhawa – Hoylandswaine's left-arm spinner bagged 66 wickets for the Drakes Huddersfield Cricket League champions.
20. Alex Hentschke – Alex's 71 wickets for Addingham 1's is a fantastic achievement. Incredibly, Sam Lawrence of Bolton Villas also finished with 71 in the Aire-Wharfe League.
19. Finn Usher – Playing for Barnard Castle's Seconds and Thirds, Finn managed 1,360 runs in the North Yorkshire & South Durham Cricket League playing 52 games.
18. Katie Thompson – Leg-spinner Katie Thompson picked up 22 wickets for Yorkshire Women including a stand-out performance of 5-14 against eventual Champions Hampshire.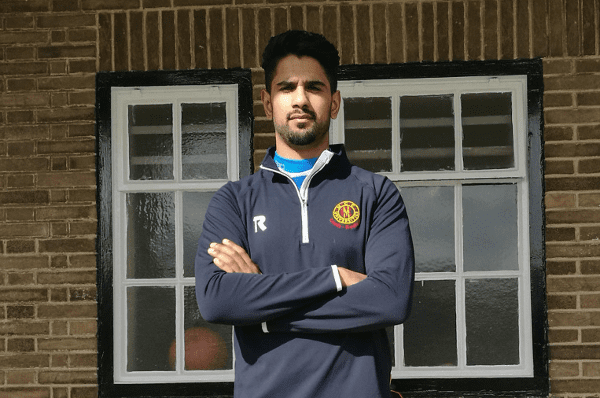 17. Moin Ashraf – Ashraf helped Dunnington win promotion back to Yorkshire Premier League North with 63 wickets including 10-21 against Bolton Percy.
16. Josh Gale – Walsden are the Lancashire League champions in their first season and Gale struck 817 league runs to top the averages.
15. James Logan – His 54 wickets kept Farsley in the top six and won the left-arm spinner (below) a place in Yorkshire's County Championship squad against Hampshire.
14. Katie Levick – Katie's 20 wickets in the County Championship for Yorkshire Women and 11 dismissals for Yorkshire Diamonds again shows her to be a quality leg-spinner.
13. Will Parker – Opening the batting for Beverley Town 2s in Division 1 of the York & District Senior Cricket League, Will has scored 1,516 runs for his club in 32 games.
12. Leah Dobson – With 500 runs this season for Yorkshire U17s and Yorkshire Women 2nd XI, Dobson notched her first century at this level and is one to watch.
11. Mark Robertshaw – The only batsman to breach 1,000 runs in the Bradford Premier League as Pudsey St Lawrence won for the third time in four years.
10. Chris Batchelor – Great Ayton's progress to the Yorkshire Champion Club final for the first time has been dominated by 1,020 runs from Chris in the NYSD.
9. Gary Pratt – Richmondshire's captain and batting maestro had yet another 1,000+ run season as his side finished third in the league behind Great Ayton and Barnard Castle.
8. Duncan Snell – The York batsman has excelled in a season that yielded 1,715 runs across all competitions.
7. Gary Fellows – Hanging Heaton's captain passed 1,000 runs for the season again as the Bradford League outfit claimed the national club T20 title, Heavy Woollen Cup and Black Sheep Champions Trophy.
6. Will Norman – Folkton & Flixton's captain bagged 685 runs for his club and led his side to victory in the National Village Cup at Lord's.
5. Dan Woods – A consistent performer with 81 wickets in all competitions for York as the Clifton Park outfit won the league on the final day of the season. 
4. Matthew McKiernan – Richmondshire's pro for 2018 (above) has had a season to remember with 80 wickets and 1,260 runs in the NYSD and 100 off 34 balls in the Royal London Club Championship Quarter Final.
3. Qaisar Ashraf – Ashraf (54 wickets and 454 runs) has been instrumental in helping Wakefield Thornes to their third consecutive Yorkshire South Premier League title and to another Champion Club of Yorkshire play-off final.
2. Pitigala Jeewantha – Great Ayton's all-rounder has been dominant in the NYSD, managing 716 runs and 60 wickets.
1. Colin Frank – The prolific batsman has an extraordinary 1,314 runs from 46 games in 2018 playing for Pickering 1st XI and midweek sides as well as Yorkshire Over 60s.
So there you go. Fifty of the best and well done to everyone who is featured…now over to you to discuss, dissect and debate!
If you want reminding of who won in 2017 or the first CY50 in 2016 then look no further.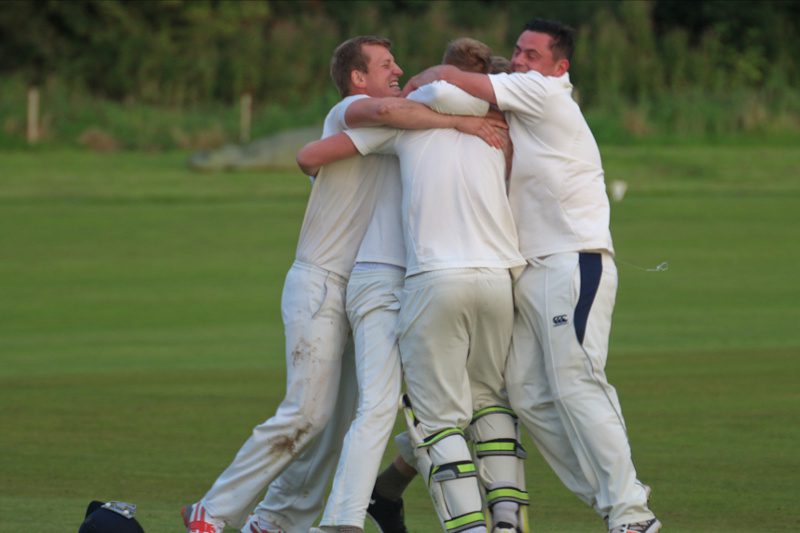 PLEASE SHARE THIS ARTICLE & HAVE YOUR SAY
If you share this article on Twitter and Facebook using the buttons below, you can help turbocharge the number of people who see and learn about all those mentioned and what they've been achieving.
To discuss the #CY50, why not connect and drop a comment to Cricket Yorkshire, Follow @cricketyorks via Twitter & Like CY on Facebook too: Cricket Yorkshire on Facebook.
Thanks for visiting the website and though the domestic cricket is all but over, look out for weekly articles right the way through the remainder of 2018.
Latest posts by John Fuller
(see all)