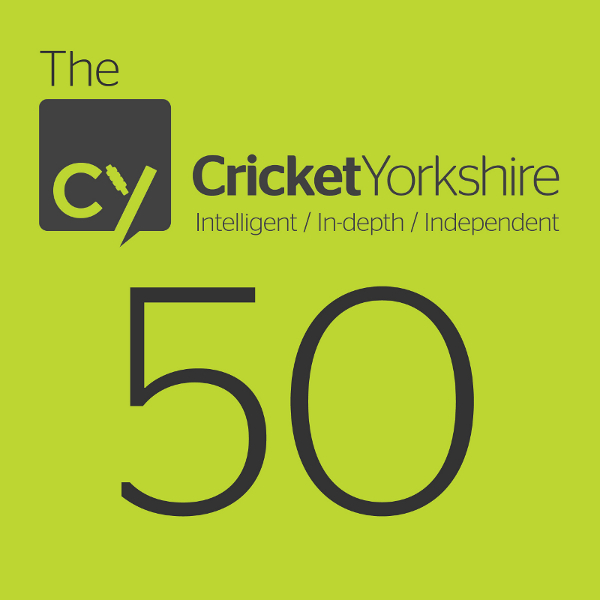 Ok, so last September I published the Cricket Yorkshire 50 – a shortlist designed to spark debate but mainly to give a nod to those from England cricketers to heros on the village green.
It melted time and space and most of Yorkshire's power supply for a year was thirstily slurped up coping with the levels of traffic to the website.
Well, good news…it's back for a second edition, designed to toot a party popper at performances and people right across our county.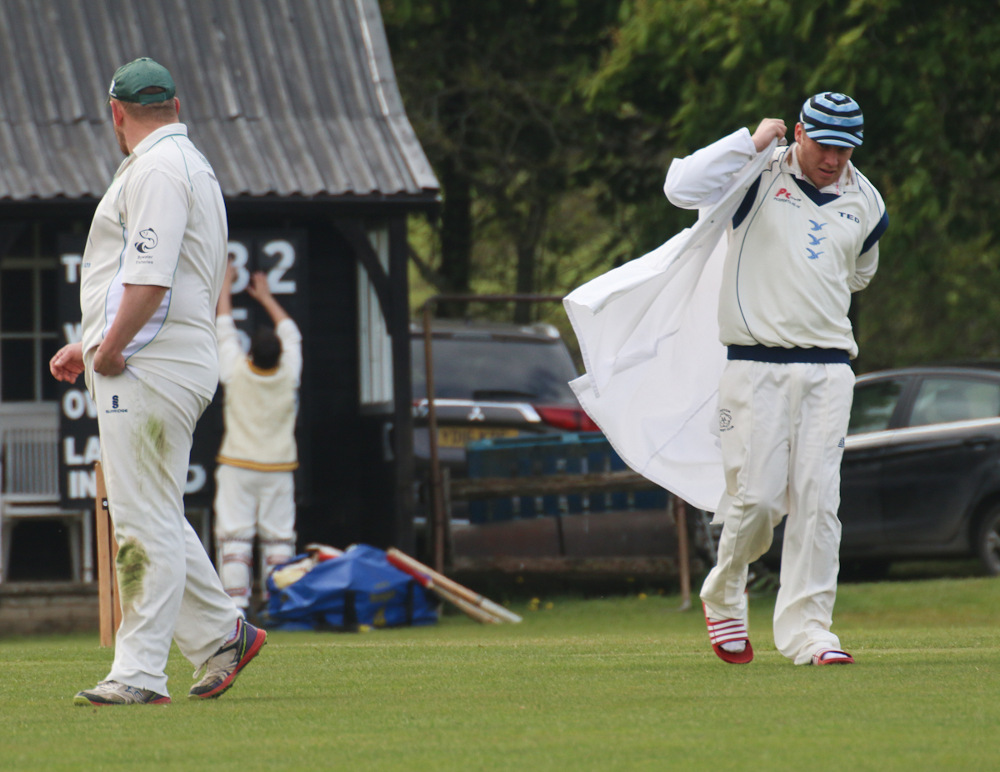 Given the nature of a shortlist, some make the cut and many don't and after the fevered response to that in 2016, here's a few crystallised thoughts on how the CY50 is put together.
They are ranked 50 down to 1 because a floating list would be a little bland. Yay, fifty names in no order whatsoever…let's break open the Rich Tea biscuits to celebrate.
The truth is I meet hundreds of people each year through Cricket Yorkshire that deserve to be on it and the CY7895 has less appeal, not least for me in compiling it!
You'll notice that nearly everyone from the first CY50 has been replaced. This is not some callous, dictatorial cull. Or is it?
There will be cavernous omissions but everyone who reads this will learn of the exploits of someone they didn't know about in Yorkshire cricket so job done by all accounts.
If it encourages conversations then that can't hurt the muddy whites of Yorkshire cricket.
Of course, Cally is still the radio soundtrack to the summer and Fred Boycott the ultimate connoisseur of the forward defence of Twitter but cricket is in constant flux and the CY50 reflects that.
Caveats and excuses out of the way…sit back, chortle heartily or splutter into your brew as the Cricket Yorkshire 50 is unveiled…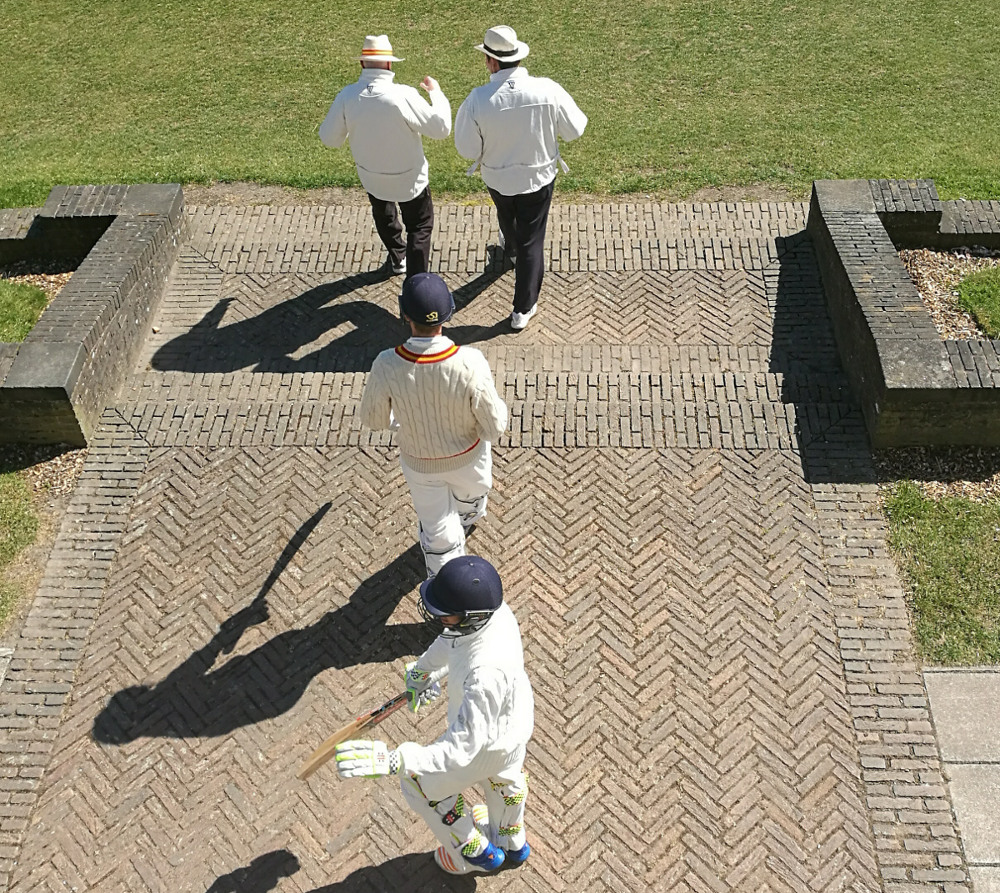 50. Jim Love – The county's Elite Junior Cricket Coordinator and coach at York CC who continue to be one of the strongest league clubs in Yorkshire.
49. Richard Robinson – Award-winning groundman for Yorkshire CCC who is a key member of the groundstaff at both Headingley and Weetwood
48. David Warner – The Editor of the Yorkshire CCC Yearbook for years and in our age of pixels and screens, a keen journalistic eye overseeing a print publication coveted by county fans each year.
47. Matt Summerhill – With a few exceptions, Matt compiles the Saturday fixtures for every club in South Yorkshire which must take an epic level of skill to co-ordinate. Much respect.
46. Jonathan Pinfield – Head of Sport at Live Sports FM who commentated on the 2017 National Village Cup and across Yorkshire sport offering invaluable community broadcasting.
45. Mark Doherty – Professional photographer (Caught Light Photography) who has taken striking photos all season of county and grassroots cricket here in Yorkshire.
44. Jenny Gunn – The hugely experienced ODI wicket-taker now has a World Cup to add to her distinguished career and she's a surrogate Yorkie as now part the Yorkshire Diamonds set-up too.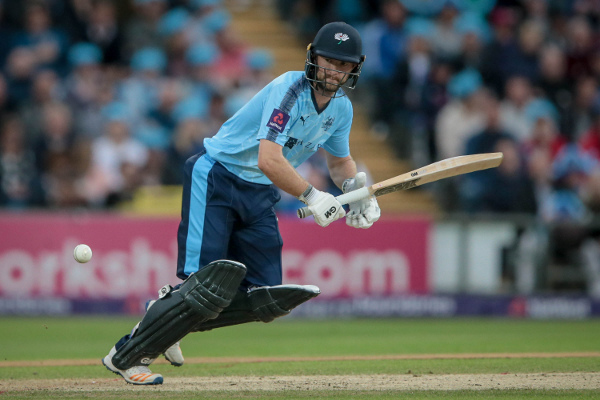 43. Adam Lyth – Yorkshire Vikings missed a knockout spot in the T20 Blast but Lyth's 161 against Northants was a domestic record en route to 535 tournament runs.
42. Harry Brook – The 18 year-old has captained England Under-19 and forced his way into Yorkshire's top six for the County Championship.
41. Caroline Smart – Caroline does the cricket teas for Clifton Alliance Cricket Club and they are the best I've tasted all season which is about as fulsome a compliment you will read anywhere on this website. Seriously, go and visit…
40. Gary Ballance – Yorkshire's captain makes the list for motoring to 1,000 runs and being rewarded with an England recall truncated by injury.
39. Alex Jervis – Special summer for the seamer who was part of the England side who won the Learning Disability Tri-Series and remained unbeaten.
38. Martin Andersson – The 21-year-old has been prolific for Leeds Bradford MCCU this summer, nearing 1,000 runs by the middle of May and aiming to become their top run-scorer across formats.
37. Kevin Howells – BBC radio commentator clocking up the miles as part of the BBC's ball-by-ball county coverage. Knowledgeable advocate of county cricket and a pleasure to listen to.
36. David Hopps – ESPNCricinfo's general Editor is always worth reading with reports from Scarborough and a review of Geoff Cope's biography a couple that stood out.
35. Kevin Gresham – Head Coach at Treeton CC, Kevin is an ECB Coach Educator, Manager/Coach of Yorkshire Girls and part of the Yorkshire Cricket Board's Coach Education Team.
34. James Middlebrook – A rapid transformation from county offspinner to umpire as Middlebrook took less than two years to make his first-class debut in the white coat since bowling duty with Yorkshire.
33. Katie Levick – The Leeds-based leggie was the second highest wicket-taker in the County Championship this season: 33 wickets at an average of 8.
32. Peter Blueitt – England's player of the tournament in the T20 Blind World Cup with consistently strong batting performances.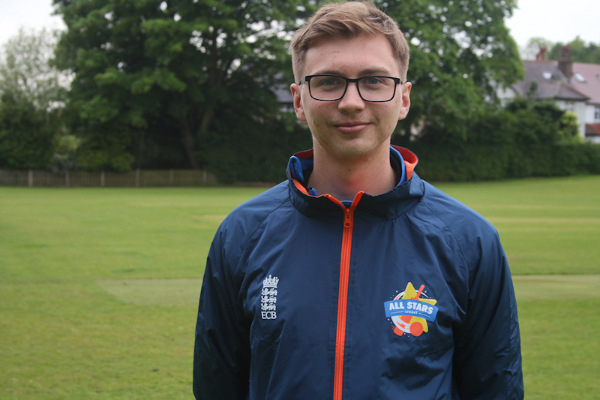 31. Tom Bates – All Stars Co-ordinator for the YCB (West and North) was at the heart of the Allstars programme for five to eight year-olds in Yorkshire.
30. David Beach – Marske Cricket Club's scorer is retiring after officiating at the club since 1959 and reckons he's racked up around 2,000 games.
29. Stuart Matsikenyeri – A shade under 1,000 runs (av 88) in 13 knocks is stellar batting and it helped propel Rockingham Colliery to win Division One of the South Yorkshire Cricket League.
28. Hameed Abbasi – Opening batsman for Yorkshire Terriers and winner of the YCB's Disability Achiever of the Year
27. Geoff Deighton – Still batting in league cricket in his 80s, Geoff was part of the Bishopthorpe squad who won Division 3 of the York Vale Cricket League.
26. Hannah Buck – An average of 94 (470 runs) in the Northern Women's Premier League for Saxton Ladies was a captain's effort from Buck as her village topped the pile.
25. Doug Mulholland – North Yorkshire & South Durham Cricket League's lead bowler in the Premier Division with 59 wickets for Hartlepool.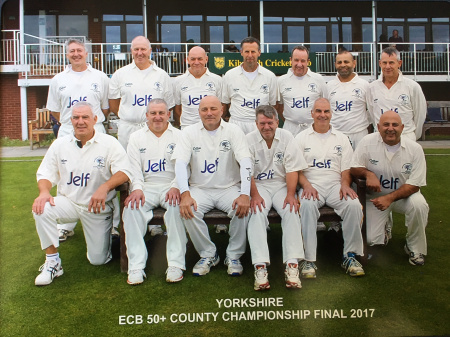 24. Steve Wales – Captain of Yorkshire Over 50s who beat defending county Champions Leicestershire & Rutland at Kibworth CC to win the County Championship.
23. Alex Lilley – 54 wickets and the Aire-Wharfe Cricket League title represents a pleasing return for Beckwithshaw's captain.
22. Mosun Hussain – A return of 1,371 runs for the former Yorkshire Academy batsman was a stellar effort as Delph & Dobcross came second in the Drakes Huddersfield Cricket League.
21. Robert Laycock – The leading batsman in the Halifax Cricket League in 2017 averaging 94 (1034 runs)  as Robert laid the foundations for Booth's victorious run.
20. Duncan Snell – (1,092 runs) in the ECB Yorkshire Premier League North for York as the Clifton Park outfit won the league on the final day of the season.
19. Liam Dyson – Oxenhope's opening bowler finished the campaign with 62 wickets from 260 overs in the Halifax Cricket League. Fine work, sir.
18. Aaron Brunner – Knaresborough Forest's Australian batsman is no stranger to breaking Nidderdale Cricket League records and struck 1,173 runs in 2017.
17. Steve Morgan – The left-arm spinner has had a bumper season with 55 wickets as Wakefield Thornes defended their ECB Yorkshire South Premier League title.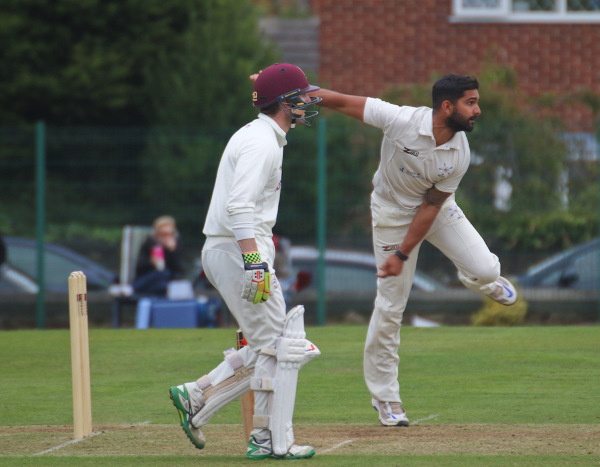 16. Gurman Randhawa – Hoylandswaine's left-arm spinner (above) bagged 66 wickets for the Drakes Huddersfield Cricket League champions.
15. Nick Connolly – Hanging Heaton's opening batsman was top of the Bradford Premier League averages by some margin, hitting 1,165 runs at an average of 89 as his side won the title.
14. Liam Plunkett – One of the most potent limited overs bowlers in the world this year and a proven matchwinner for England's T20 side.
13. Jordan Thompson – A haul of 40 wickets and 483 runs for Yorkshire Academy in ECB Yorkshire Premier League North bodes well for the allrounder who has recently signed for Pudsey St Lawrence.
12. Duncan Hamilton – An award-winning cricket author who has a catalogue of titles that would gladden any bookshelf from Larwood to Wisden on Yorkshire and all eyes will be Jonny Bairstow's memoir.
11. Ben Ainsley – Another cricketer on the cusp of Yorkshire CCC; he averaged 47 for Yorkshire Academy this summer and hit 500+ runs for Saltburn Cricket Club.
10. Lauren Winfield – A quiet World Cup for the opener by her own standards but a winner's medal built off the back of a breakthrough year and storming partnership at the top with Tammy Beaumont.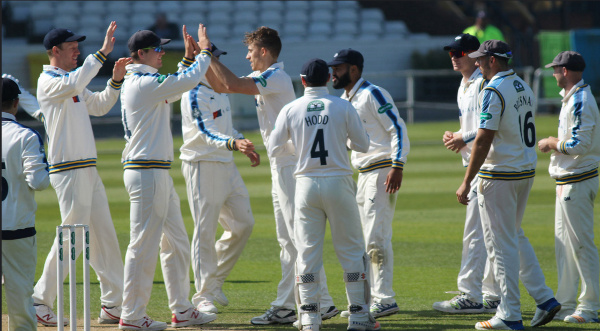 9. Ben Coad – 43 wickets in the County Championship this season so far is a phenomenal effort from someone considered on the fringes of Yorkshire's squad back in April.
8. Tom Kohler-Cadmore – The destructive county batsman has returned to Yorkshire and from his 230 for the Yorkshire 2nd XI to 78 against Surrey in the Championship, the 22 year-old is settling in well.
7. Alice Davidson-Richards – A biting spell of 3-30 and 22* against Lancashire Thunder earmarked her potential and though Yorkshire Diamonds didn't kick on, Alice can't be too far from full England honours.
6. Gary Fellows – Another year, another thousand runs for the Hanging Heaton batsman who combined crucial runs at the top in the Bradford Premier League with form in the Royal London Club Championship.
5. Jonny Bairstow – Another all-action season for the Yorkshire and England wicketkeeper-batsman; barely playing in Spring to currently indispensible with his latest switch to ODI opener proof of JB's power and versatility.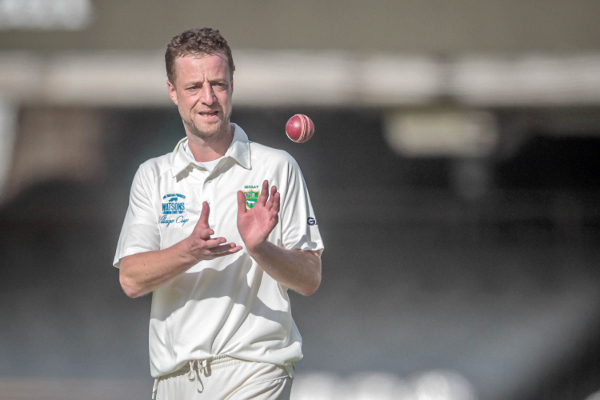 4. Mark Wilkie – Sessay's captain had a strong season with the bat and led his side to the final of the National Village Cup and lifted the York & District Senior League title.
3. Joe Root – The transcendence to England Test captaincy is complete and ridiculous batting consistency while skippering series wins over South Africa and West Indies bodes well for the Ashes.
2. Katherine Brunt – The Barnsley bullet is now a World Cup winner with England and aligned bowling economy with batting fireworks during the tournament.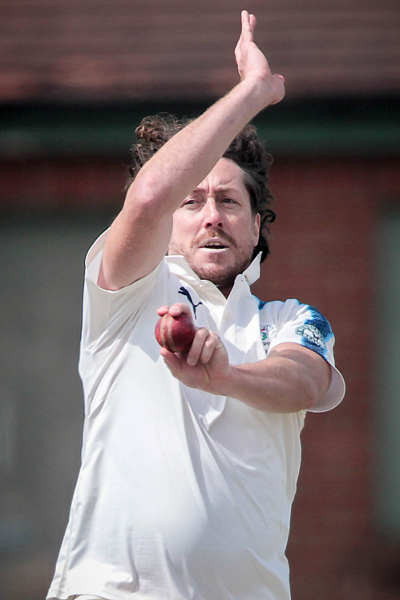 1. Ryan Sidebottom – A distinguished servant of the international and county game for decades, Sidebottom's achievements for Yorkshire, Nottinghamshire and England speak of the masterful control of a cricket ball, allied with supreme fitness.
To date, that's 762 wickets from 39,204 deliveries in first-class cricket alone and five Championship titles.
He will be missed on the field that's for sure but likely to remain involved with Yorkshire CCC off it.
So there you go. Fifty of the best and congratulations to everyone featured…now over to you to discuss, dissect and debate.
My thanks go to Mark from Caught Light Photography for supplying images for the CY50 including Mark Wilkie, Adam Lyth and Ryan Sidebottom.
There are plenty of images of the National Village Cup Final up on Mark's website, along with a wealth of cricket photos from the year so well worth take a look.
PLEASE SHARE THIS ARTICLE & HAVE YOUR SAY
By sharing this article on Twitter and Facebook using the buttons below, you can help turbocharge the number of people who see this and get to learn about all those mentioned and what they've been up to in the world of cricket.
To discuss the #CY50, why not connect and drop a comment to Cricket Yorkshire, Follow @cricketyorks via Twitter & Like CY on Facebook too: Cricket Yorkshire on Facebook.
Thanks for visiting the website and though the domestic cricket season ends in a matter of weeks, look out for weekly articles right the way through the rest of 2017 and beyond.
Latest posts by John Fuller
(see all)