For cricket clubs in Yorkshire planning ahead, first aid courses are one of those things not to leave to the last minute.
You hope you'll never need to use it but it's important to plan ahead.
Cricket Yorkshire has teamed up with Direct Action Training to discuss their cricket first aid courses, how clubs can book them and what's included.
They are training experts who provide advice and outstanding first aid training that is recognised by the ECB.
*See 2021 cricket first aid courses across Yorkshire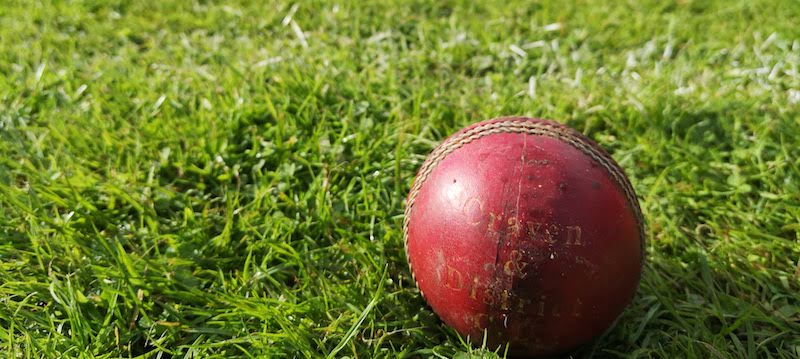 First aid for cricket clubs…what do you need?
Every cricket coach needs an in-date first aid qualification – which must be renewed every three years.
Of course, anyone at your club can do a cricket first aid course and the more who do, the better cover there is.
Direct Action Training have facilitated first aid courses for cricket clubs for years. They continue to work with the Yorkshire Cricket Board (YCB) to help volunteers learn essential skills that might one day save a life.
Gareth Davis is Head of Region (South) and has seen how the provision of first aid has excelled:
"Building a partnership with Claire & James at Direct Action Training has enabled us to work together to ensure that all cricket coaches are kept up to date and fully trained as part of their ECB coach education courses."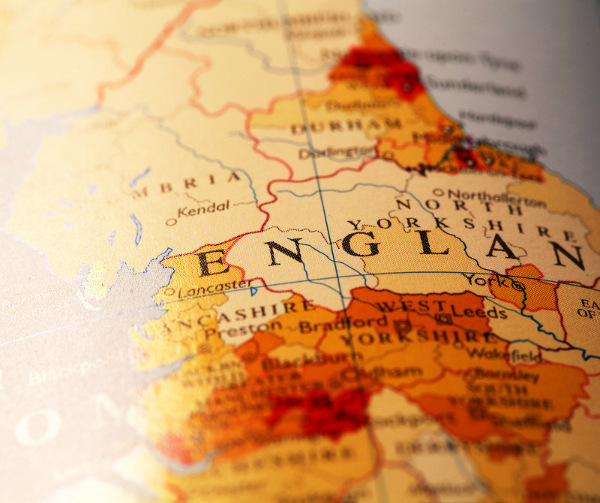 Are there cricket first aid courses near me?

This is the challenge for anyone who wants to become qualified in first aid. What's local?
For cricket coaches doing Level 1 & Level 2 courses in 2021, there will be opportunities to attend a cricket first aid course – but if you want to know what's available where you live, just contact Claire at Direct Action Training.

Here's Dale Kerruish, the YCB's Coach Development Manager:
'Direct Action Training have supported the Yorkshire Cricket, club, community and coach development programmes by delivering a high-quality product that has been specifically designed to address the needs of various groups. Their work has been hugely beneficial across Yorkshire supporting the Yorkshire Cricket Board, the Yorkshire Cricket Foundation and the county club.'
He added: 'The key to their success has been the ability to demonstrate flexibility with their delivery and create fun and engaging environments to allow learning to take place when working with students from the Foundation, coaches and members of the BAME community.'

Host a first aid course at your club
If the dates don't work or courses are booked up, Direct Action Training are happy to come to a club (perhaps you could host one for clubs in your league as there's a current need for venues).
They must be done in-person rather than virtually via Zoom but all precautions are taken with face masks, socially-distanced sessions and bountiful hand sanitiser.
Covid-19 didn't stop first aid courses across Yorkshire at clubs last year and they are already being lined up like the one at Knaresborough CC on 7 April.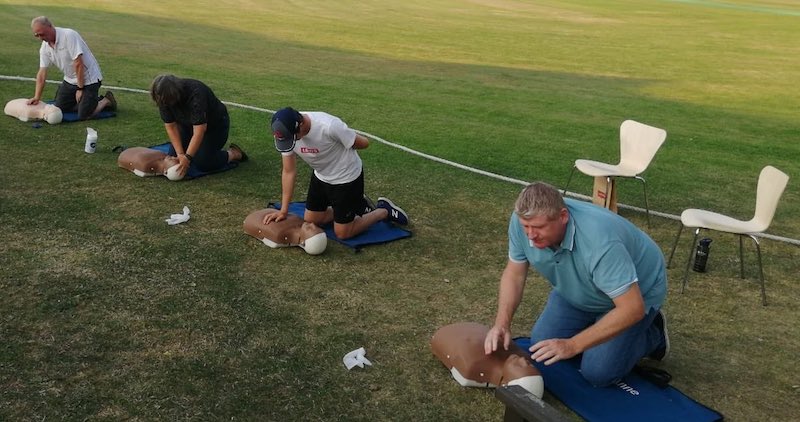 What's covered?
The Emergency First Aid course is three hours and costs £30 per person.
DRABC (dealing with a First Aid emergency)
CPR (adults and children)
Using a defibrillator
Recovery position
Choking
Bleeding
The point of difference with Direct Action Training's cricket first aid course is that it is run by experienced tutors who also teach cricket coaching courses too.
Coaches like Andy Staley understand the game and tailor first aid scenarios specifically to cricket to make them as relevant as possible.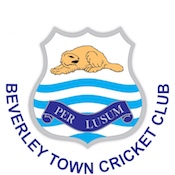 Case Study: Beverley Town Cricket Club
Jo Richardson gave her feedback on what attendees at their East Yorkshire cricket club thought of the training:
'We found the service to be friendly and very efficient with quick responses to queries. Communication was good prior to the course from the facilitator. We have another course currently booked in with Covid measures to be in place in April.'
CRICKET FIRST AID KITS | Now back in stock 😊 various sizes available for individuals, small groups or First teams. Email [email protected] for more details 🏏 @YorkshireCCC @kev_gresham @TrentBridge @root66 @ECB_cricket @DerbyshireCCC @York_C_C @ShefColWomensCC pic.twitter.com/16iLsTzDYj

— Direct Action Training (@D_A_Training_) August 16, 2020
Buy Cricket first aid kits
Your cricket club is required to have a first aid kit on-site for any incidents that may arise. A cricket first aid kit will contain all you need to cope with that finger injury as first slip drops a half-chance or a top-edge that thuds into a batsman's chin.
Jo at Beverley Town CC gave these a thumbs-up:
'I ordered a cricket-specific first aid kit for the club and mini packs for captains and junior coaches to take to away games. These are good value for money and have everything you should need!'
'I would, without a doubt, recommend Direct Action Training for first aid training and equipment.'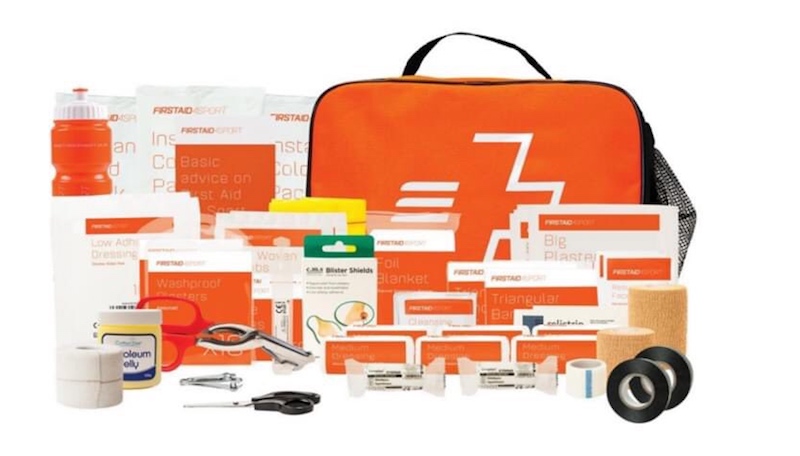 Book on a cricket first aid course
There are opportunities across Yorkshire to gain your first aid qualification and if you're planning ahead, visit directactiontraining.co.uk.
*See all the cricket first aid courses in Yorkshire
You can keep updated on social media via @D_A_Training_ on Twitter or the Direct Action Training Facebook page.
For the latest on cricket first aid courses in Yorkshire, contact Claire Robertson via [email protected] or 07977 599778.
*Please mention 'Cricket Yorkshire' so they know where you heard about their first aid courses.*
**This is a sponsored article for Direct Action Training – if the mood takes you, click to read Cricket Yorkshire's policy on sponsored content**
Latest posts by John Fuller
(see all)