Here is an overview of women and girls' league cricket across Yorkshire, in association with the Yorkshire Cricket Board.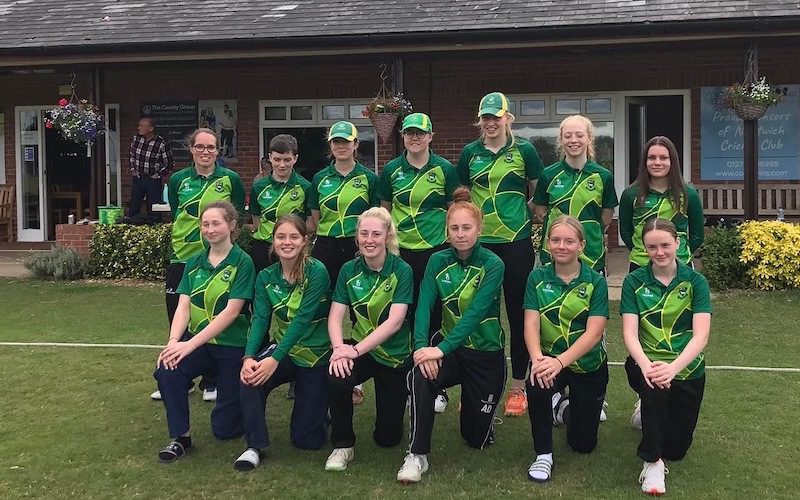 New pyramid
Yorkshire loves its pyramids and after there was a re-structure in men's league cricket in 2016, the women and girls' game has followed suit.
A single Premier League at the top and each region has Division 1 and 2 as feeder leagues.
Premier League

The Yorkshire Women and Girls Cricket League is back – with a focus on just their Premier League for the 2023 season.

The make-up of this division for the best club sides in Yorkshire sees three new teams for this year.

Doncaster Town, Rockingham Colliery and Cottingham all move up from Division 1 while Clifton Park Cobras (who competed in last year's four-team division) are no longer in the Premier League.

It will be interesting to see how the promoted sides do against the traditionally strong trio of last year's winners Sessay Emeralds, plus Wrenthorpe and Saxton.

Teams in last year's Divisions 1 & 2, such as Bradford Park Avenue Ladies and Anston, will now compete regionally in the local leagues below.

East Yorkshire

The North & East League is a combination of both regions with Hardball Divisions 1 & 2, as well as an indoor league.

It's a five-team Division 1: Driffield Town, Goole Town, Harrogate, Sessay and Yapham – with the first fixtures beginning on Sunday 7 May at 1pm.

In Division 2, it's Bridlington, Clifton Alliance, Driffield Town, Hessle, Kirkella and Sessay Emeralds 3rd XI.
West Yorkshire

The West Yorkshire Women & Girls Cricket League has seen a terrific influx of teams with separate divisions for women and girls as well as hardball and softball options.

Run by volunteers with a shoutout for the work done by Phil Sharples and supported by the YCB, there's plenty to report.

Division 1 Women's (Hardball) has 8 teams:

Bradford Park Avenue, Crossflatts, Menston, North Halifax, North Leeds, Pudsey St Lawrence, Skipton, St Chads Broomfield.

There are a further 48 teams across 6 divisions of 8-a-side softball cricket. That's double the number from last year which is a credit to everyone organising but also highlights the demand for this particular format.
The introduction of girls-only leagues across Yorkshire is a major change for 2023.
31 girls' teams are organised across 3 divisions for U15s Girls hardball cricket (13 teams) and 3 divisions of U13s Girls softball cricket (18 teams).
An amazing day. Terrific performances from both our girls' and our ladies' teams – including a win in their first ever game for the Morley Cougars. 😍 pic.twitter.com/UsbxuQGuGc

— Morley Cricket Club (@morleycricket) April 30, 2023
Katie Stewart, West Yorkshire Women and Girls Development Manager at the Yorkshire Cricket Board told me:

"Work has been going on behind the scenes for some time now to establish a girls hardball league in West Yorkshire, and we are absolutely delighted that this has now become a reality. While the upper age to this league is Under 15, flexibility is the name of the game and we are encouraging younger girls to give hardball a go."
She added: "Menston Cricket Club's Rob Hodgson and Colton Cricket Club's Andy Scholes have worked tirelessly to get this up and running and we can't wait to see our 14 teams in action in 2023. We are very grateful to Pure Storage for their sponsorship of the West Yorkshire Girls Hardball League. Their generosity means all the match balls are provided for the season with no cost to the clubs."
There is also the Archer Cup, happening on Sunday 7 May at Northowram Hedge Top & Northowram Fields cricket clubs.

It brings back together the six West Yorkshire hardball teams from 2022 in a one-day event, culminating in a final at 5pm.

South Yorkshire

The South Yorkshire Hardball Division 1 has a trio of teams in Anston, Sheffield Collegiate and Tickhill.
Those clubs (their second teams or 'Panthers' for Tickhill) will also take part in a ten-team Super 8s competition featuring:

Hallam, Hatfield Town, Millhouses Works, Norton Oakes, Sheffield Transport, Whiston Parish Church and Wickersley Old Village.

When it comes to softball cricket, there is again enormous interest with 36 sides split across Divisions 1 & 2 plus Division 3 North / South.

With the growth of more club involvement and a lot more teams, it freshens up the schedule for players too.

Take Division 1 for the softball format, the likes of Stainborough and Tickhill Tigers come up against Eckington, a village on the South-Eastern fringes of Sheffield.

Everywhere you turn in South Yorkshire, there are stories that show the evolution that feels more like revolution such is the pace of change.

Indoor cricket is blossoming here with the SY Indoor League having concluded on 16 April with each of the five divisions having its own final. The plan is to move the competition to the S20 Boundary venue from the first week of October with women's indoor matches happening 10-4 each Sunday.

My framing of indoor cricket is of it still as a niche for the hardy few but the reality, for women and girls' cricket, is that it's mainstream.

Meanwhile, in hardball cricket, Rockingham Colliery have gone from Division 2 to the Premier League in 3 seasons, joined by Doncaster Town's inaugural season in the top flight.

Worsborough Bridge is another prime example of volunteer sparkle leading to impressive momentum. Joanne Wootten has run the All Stars programme for the past five years.

Dean Smith, the YCB's Women and Girls Club and League Development Manager for South Yorkshire, told me:

"Worsbrough Bridge set up a softball team 2 winters ago, which Joanne is a part of and this winter were crowned league and finals day Group A champions (going undefeated throughout the season). They now have two softball teams entered into the outdoor league, their first team being in Division 1 for the first time."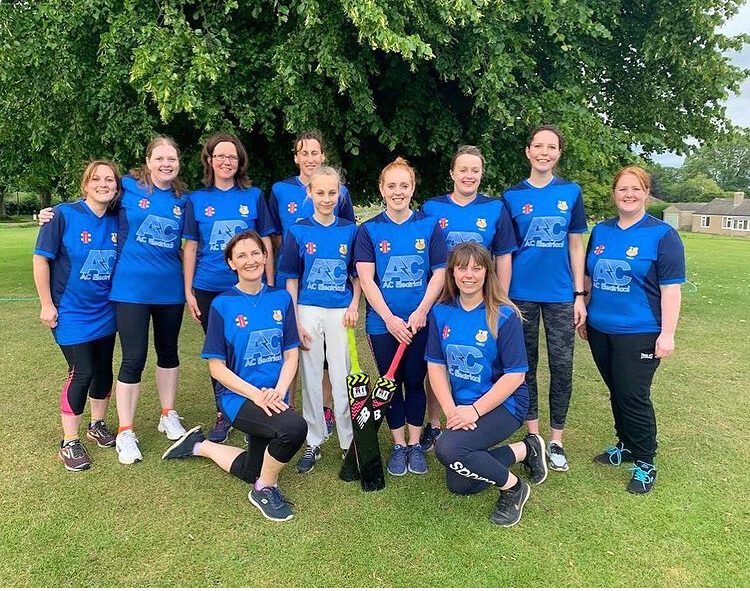 North Yorkshire

North Yorkshire hardball teams like Sessay and Saxton are in this year's Premier League again, while others such as Harrogate's first season with a women's side will compete in the aforementioned North & East League.

There is quite a bit of crossover between North and East Yorkshire as it makes sense geographically.

There are also two women's softball leagues outdoors this summer.

Hambleton Women's Outdoor Softball League (North):

Bedale, Great Ayton, Hutton Rudby, Northallerton, Richmondshire, Rockliffe Park

Hambleton Women's Outdoor Softball League (South)

Thirsk, Knaresborough Forest, Masham, Ripon and Thornton Watlass.

From afar, it's striking that alongside household names in club cricket who all now have women's sides, so too a small village like Thornton Watlass (population: a couple of hundred residents).

So…that's it…a snapshot of women and girls' league cricket.
It's amplifying that surge in demand and knitting together the vast area that is Yorkshire so that anyone can play a format and get involved.

It's also probably having important changes off the field too, as with more women being involved in the running of clubs and volunteering.

Cricket Yorkshire will be sharing interviews and club visits across the year. Here's Mel Mahood's umpiring journey in South Yorkshire and Grace Hall's thoughts from cricket at school to Northern Diamonds.

This is a sponsored article for the YCB – if the mood takes you, click to read Cricket Yorkshire's policy on sponsored content.
Latest posts by John Fuller
(see all)