Have you ever wondered where your steaming mug of Yorkshire Tea comes from?
I rely on a couple of brews (strong, milky, normally no sugar) before I can think coherently about cricket. Or anything else for that matter.
But, did you know that 15% of all Rwandan tea is bought by Yorkshire Tea, to be blended in your Yorkshire Gold & Yorkshire Tea teabags?
With Cricket Yorkshire partnering Yorkshire Tea, we thought we'd share their work in Rwanda with you.

It's a story of collaboration, community and how cricket is being used to transform lives.
Tea and cricket have always gone together – and we've been involved with the Rwandan cricket scene for a few years now. If you'd like to find out a bit more about one of the places your brew comes from, here's a video about it. pic.twitter.com/LsghGIHpR1

— Yorkshire Tea (@YorkshireTea) November 22, 2022
Cricket in Rwanda

In the aftermath of the 1994 genocide in Rwanda, exiled Rwandans began to return home. They had escaped to English-speaking, cricket-playing nations like Kenya and Uganda and it was this connection that would spark an extraordinary interest in the game.
Rebuilding lives takes many paths.
In this east African nation, cricket gathered momentum. First with the formation of the Rwanda Cricket Association (RCA) and then in 2003, when the International Cricket Council granted the country Affiliate membership.

---

Rwanda now has 24 cricket clubs, over a hundred schools take part during the year and there's an overall player pool of 15,000 Rwandans.

---

The absence of any historic ties with cricket makes it equally appealing to boys and girls. It's never been seen as anything else.

Vitally, cricket has no past there before the 1994 watershed so it can – and has – helped to encourage reconciliation in Rwanda.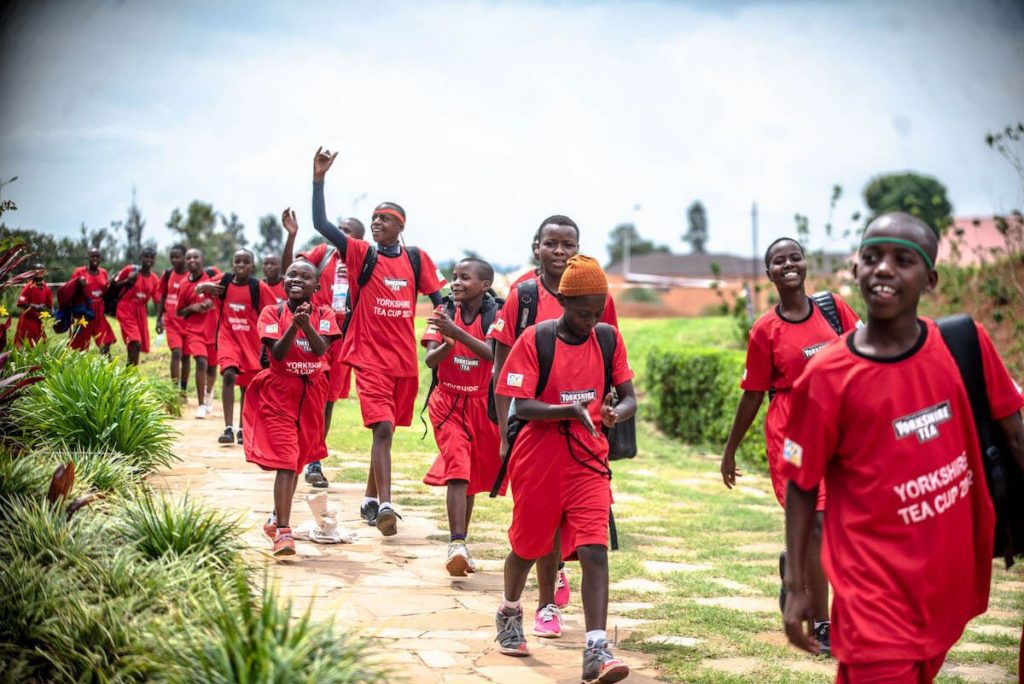 Gahanga Cricket Stadium

When you think of the most beautiful cricket stadiums around the world, what comes to mind?

It might be Dharamshala, framed by the snow-capped Himalayas, or Galle in Sri Lanka with the fort looming beyond the boundary.

Yes, the scenic citadel of Scarborough deservedly makes many a shortlist too.

Gahanga International Cricket Stadium in Rwanda is another contender; visually striking with its roof that consists of three arches to suggest a bouncing cricket ball.

Nestled in the outskirts of Kigali, Rwanda's capital, it stands as a symbol of hope, collaboration and unity.

The International Cricket Council (ICC)-approved ground opened in 2017 and hosts international matches while its programmes have changed lives through cricket.

Grassroots cricket, including coaching sessions for school children, is a focus alongside free HIV testing by the Rwanda Biomedical Centre.

Just to get the stadium built was a labour of love with a British businessman, Christopher Shale, an early catalyst having witnessed the passion for cricket but the lack of facilities.

After his death in 2011, friends and family launched the Rwanda Cricket Stadium Foundation which became the Cricket Builds Hope (CBH) charity in 2017, when Gahanga was opened.

Cricket Builds Hope links up with organisations across Rwanda and internationally to increase participation in the game while also encouraging social change.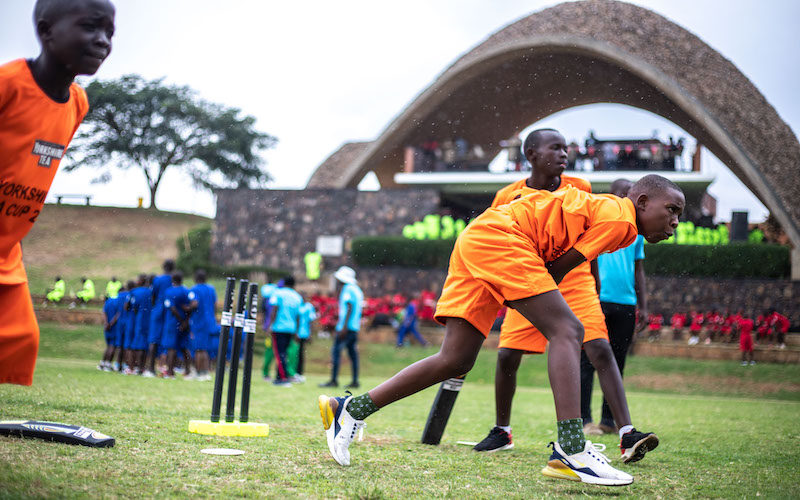 Tea Cup Coaching Programme

While Yorkshire Tea sponsored the project to build Rwanda's first cricket stadium, seeing it as the ideal investment in the country and people who help shape their iconic brew, it was only the start.

Since February 2019, the next step has been the Tea Cup Coaching Programme to bring cricket to three tea estates; Gisovu, Nyabihu and Pfunda.

A coaching programme has introduced the game to estate workers as well as local children. This has been backed up by training staff and teachers so that there's a longer-term momentum.

Back in October 2022, the Yorkshire Tea Cup was held at Gahanga Stadium with youth teams representing four tea estates (including Sorwathe who had their own cricket programme established and were invited). The round-robin T10 format saw U14 and U17 male and female sides show off their skills.

It's easy to forget how cricket offers so much beyond the joy of actually playing. Building friendships, teamwork and for these Rwandan children, it instils self-confidence that could help them in future.

In the UK, Rwanda is little-known; a nation stereotyped through atrocity and more recently, our own immigration.

But through cricket, there continues to be vital outreach and inspirational stories.

As it happens, England played Rwanda on Thursday 19 January in the ICC U19 Women's T20 World Cup.
This Group Stage match (8am GMT) at North-West University Oval, Potchefstroom, was one-sided but the result will hardly matter.
The Rwandan women's cricket team have already won by qualifying and the profile of a global tournament will encourage yet more girls to take up the game.
To learn more about cricket in Rwanda, visit the Rwanda Cricket Association and Cricket Builds Hope websites.
This is a sponsored article for Yorkshire Tea – if the mood takes you, click to read Cricket Yorkshire's policy on sponsored content*
Latest posts by John Fuller
(see all)